Sharing is caring!
Easy Mini Apple Pies that are a perfect fall treat for kids!! These apple pies are so fun to make and are perfect to make for all your fall festivities!!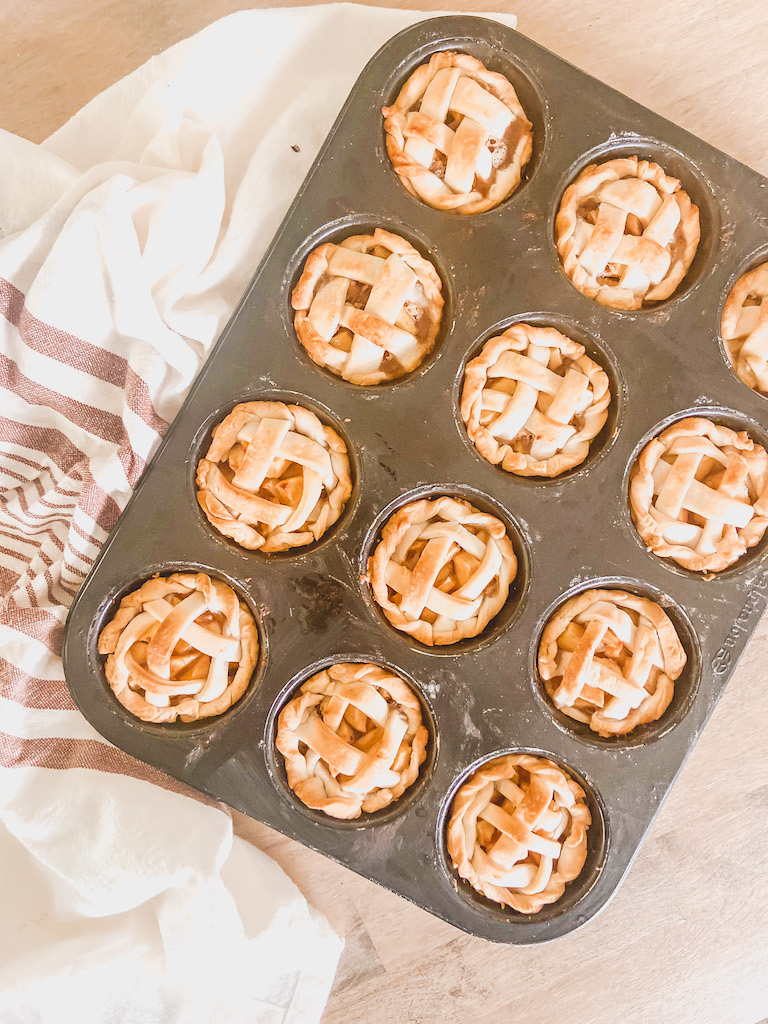 Its almost fall ya'll!! And its been a hot minute since I actually posted a blog post. It feels good to get back on here and share so many fun things with you all!! Fall is my favorite season of them all. I love all the fall things, cooler weather, pumpkin spice, apple cider, cozy nights. I also really do love to bake in the fall. But let me be honest, my baking is very rarely from scratch. I like to call it … semi-homemade.
I don't have the time to slave away in the kitchen so I am always trying to find shortcuts when it comes to baking. This easy mini apple pie recipe uses my favorite trick.. pre-made pie crust!!
Easy Mini Apple Pies
The recipe was so easy to make even Oliver helped me! The kids thought they were the cutest little after school treat and I hope you enjoy them too!!
Ingredients to Make Mini Apple Pies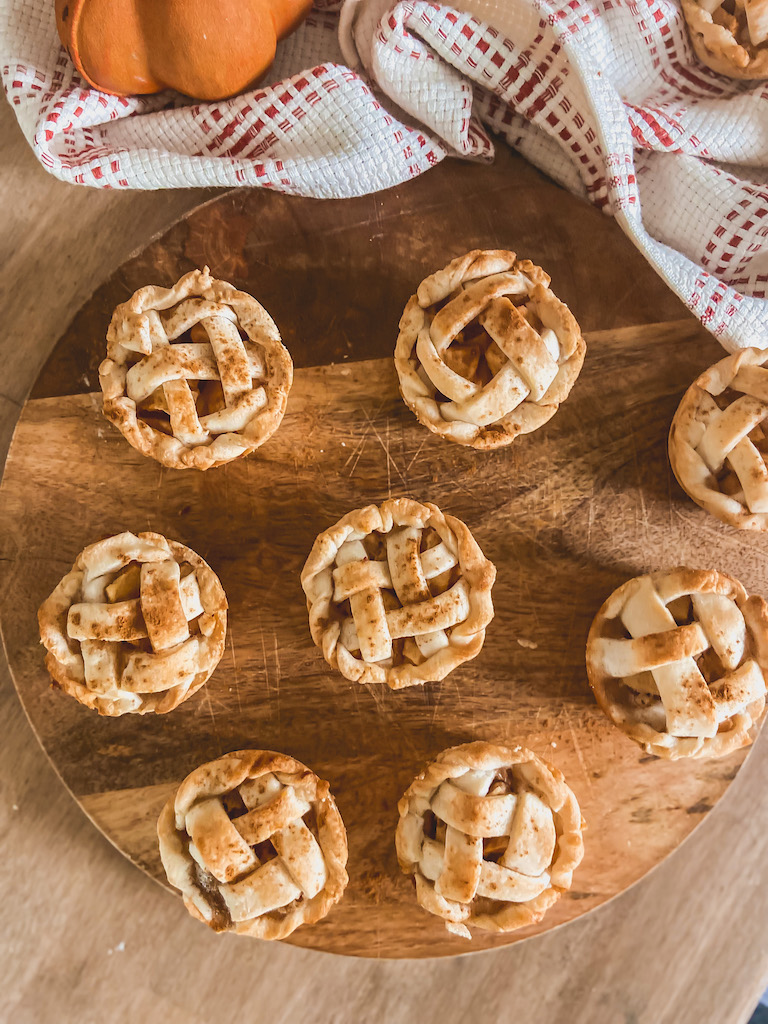 FILLING
5 medium apples (peeled and chopped up into small pieces)
¾ cup of Baker's Corner Granulated Sugar
2 teaspoons Stonemill Ground Cinnamon
6 tablespoons Baker's Corner All Purpose Flour
CRUST
1 package Bake House Creations Refrigerated Pie Crust
Directions
Preheat oven to 425 degrees
Roll out pie crust and cut into 12 circles using a cup or small bowl
Press each circle in muffin tins until all the way up each side, to form little bowls.
Mix by hand all filling ingredients and spoon into muffin bowls
Use the extra pie crust to decorate them anyway you like with extra crust, or just leave plain.
Bake at 425 degrees for 16-18 minutes. (Until crust is light brown and apples are bubbling).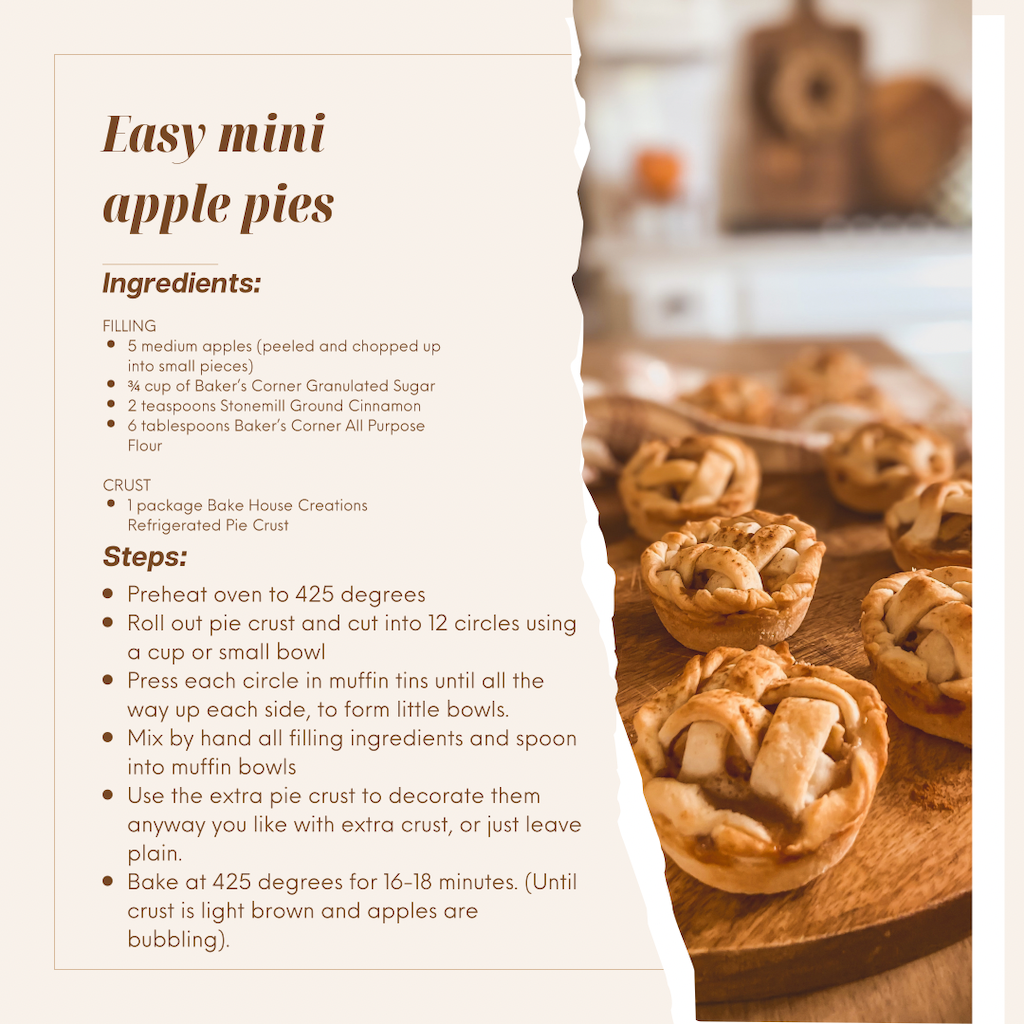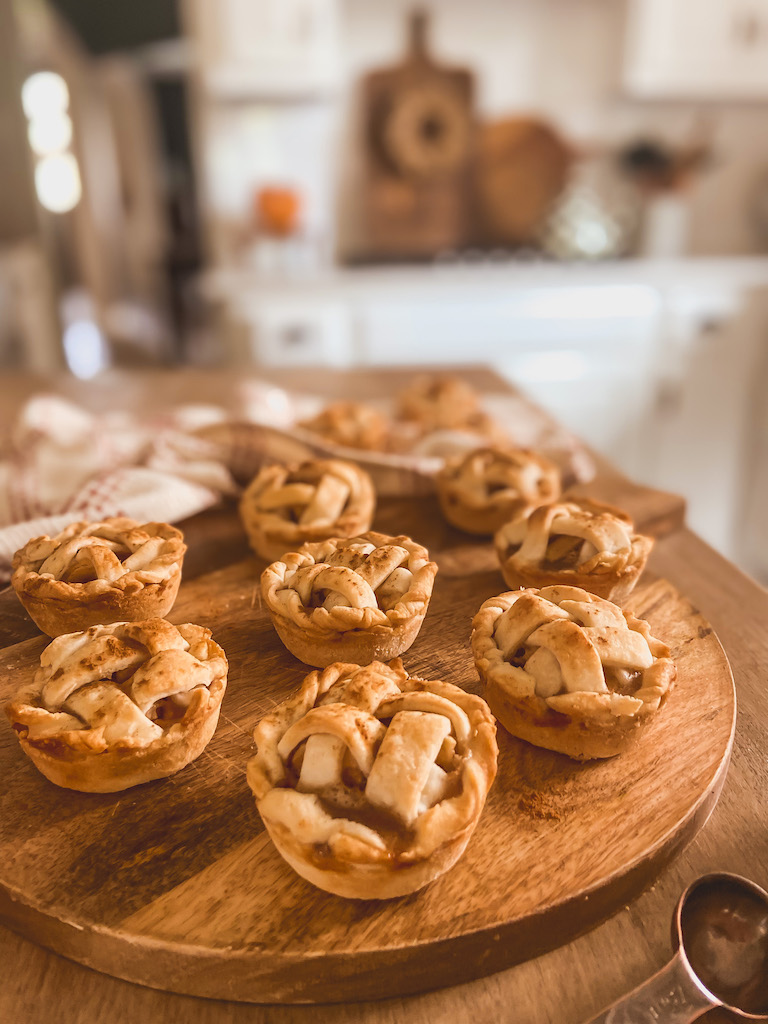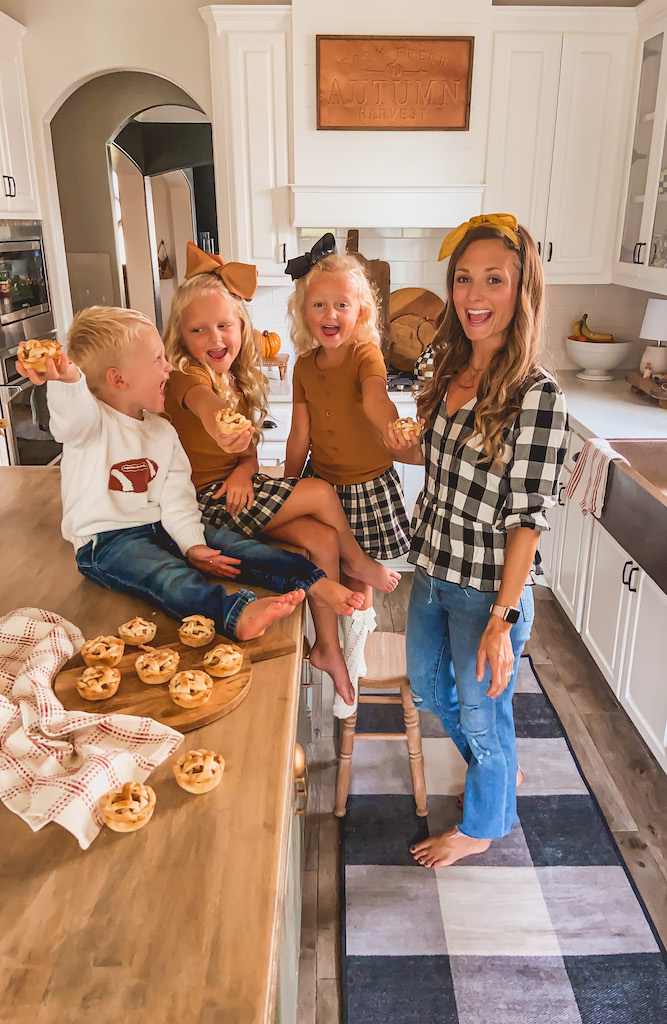 Find More fall treats here:
Enjoy!!
Leanna