Sharing is caring!
Who doesn't love a holiday themed cupcake? I am the worst baker but anytime I can use a cupcake mix and decorate the top I am game! This easter bunny cupcake decorating tutorial is super easy and fun for kids! All you need is a cupcake box mix, frosting, marshmallows, scissors and sprinkles!
I saw this idea pop up on Pinterest and I knew my girls would love the bunny ears! They love anything marshmallow. They had so much fun dipping the ears into the pink sprinkles and popping some in their mouths as well!
I added eyes and a nose to our bunny face but you can leave it with only the ears and it looks just as adorable!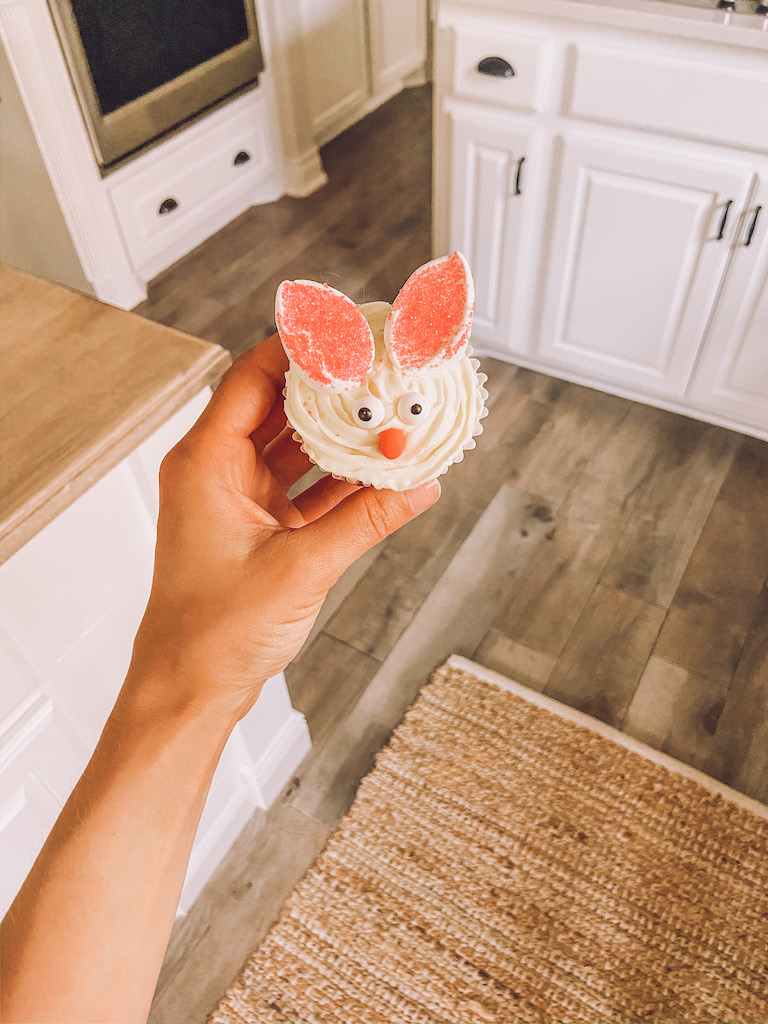 I also made some cupcakes that look like the back of the bunny. For this I used sugar bunny feet I found at the store and round candy pieces for the tail. If you don't have round sugar candy pieces, you can use a mini marshmallow instead!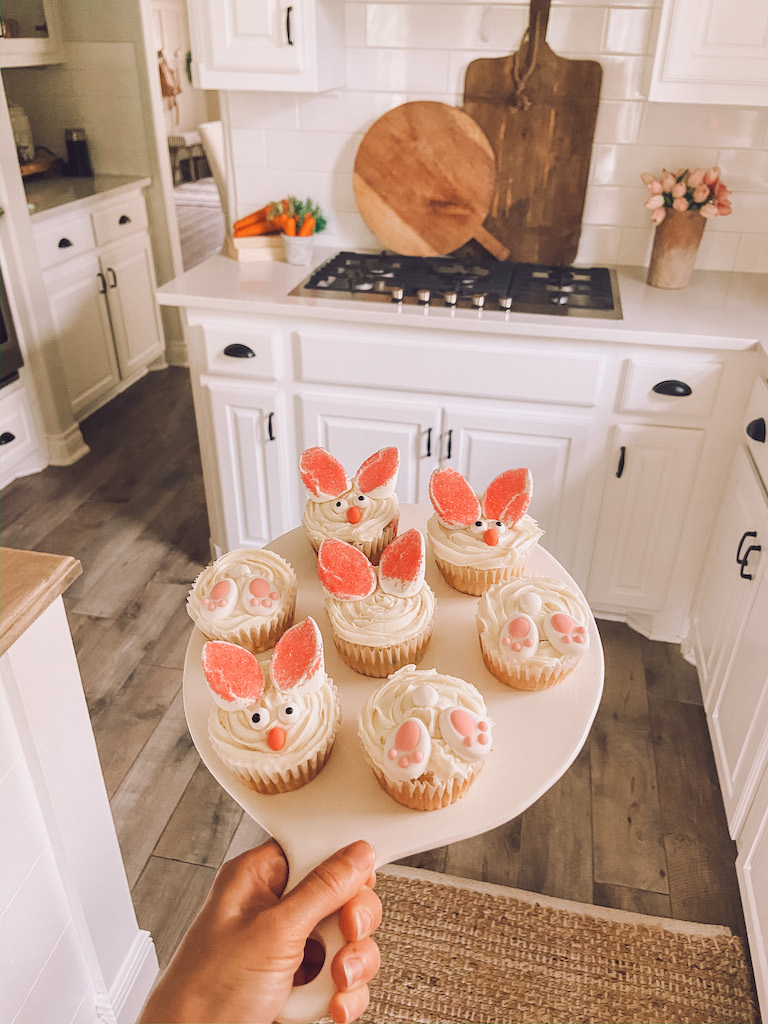 Ingredients to make Easter Bunny Cupcake
Cake box mix (vanilla, lemon, funfetti work well)
Vanilla or white icing filled piping bags
Marshmallows
Pink sugar sprinkles
Scissors
Nose candy pieces (you can also use m&m's)
Candy round white circles or mini marshmallows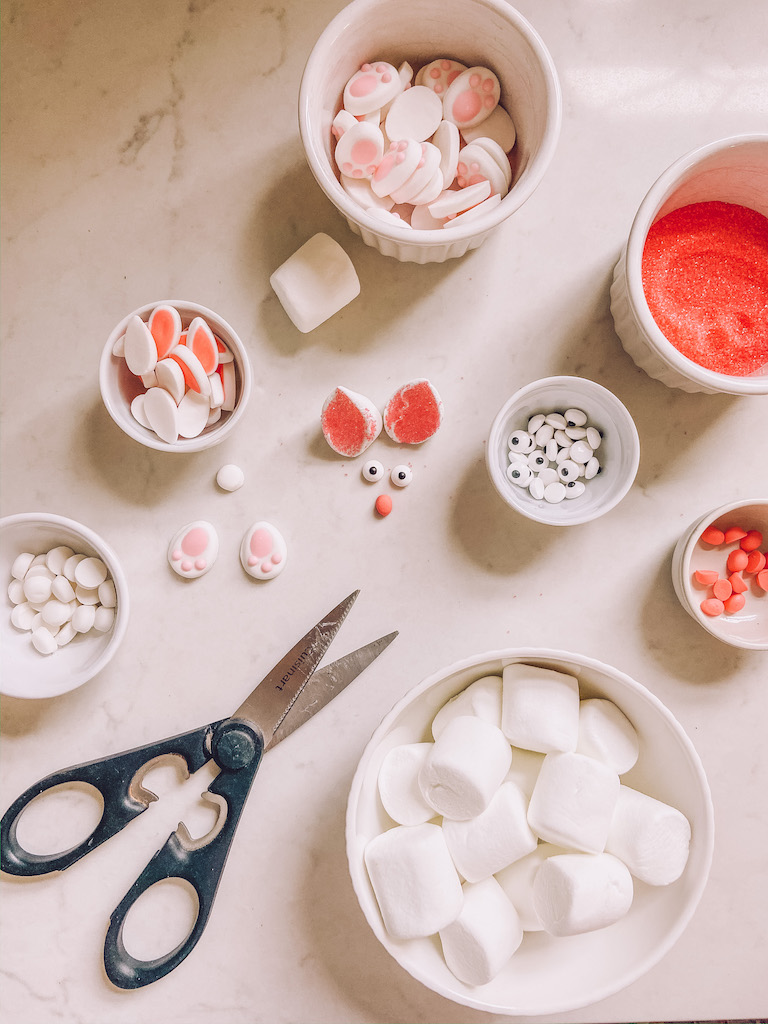 I used the candy sugar pieces from this Easter bunny cupcake kit I found at Target.
Directions:
Bake the cupcakes as directed by on the cake mix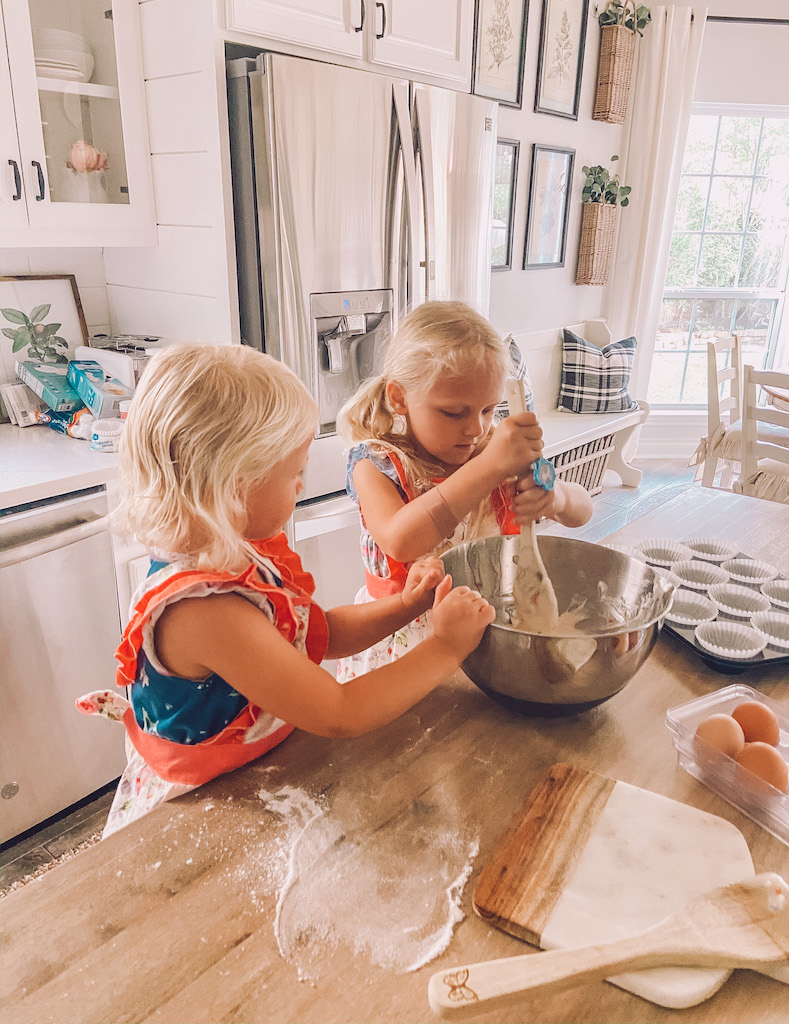 Ice the cupcakes with the white icing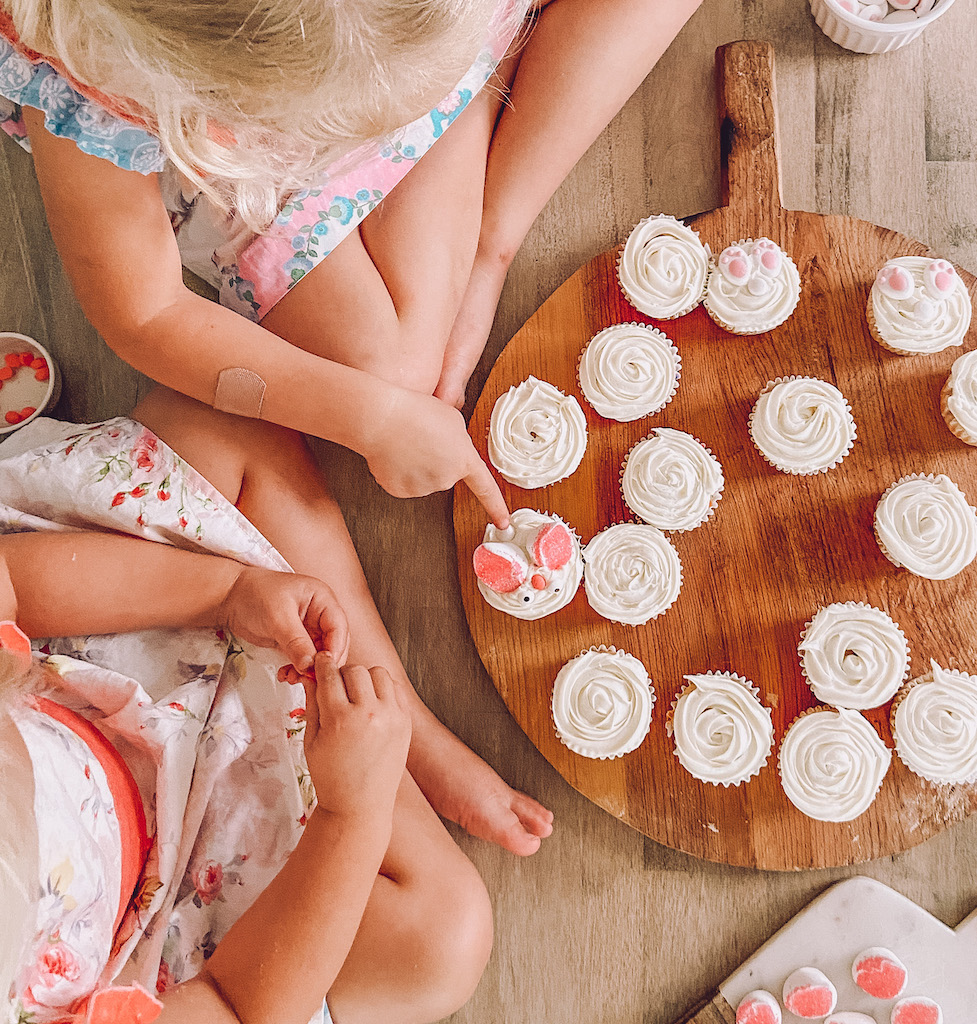 Snip the Marshmallows vertical to make the bunny ears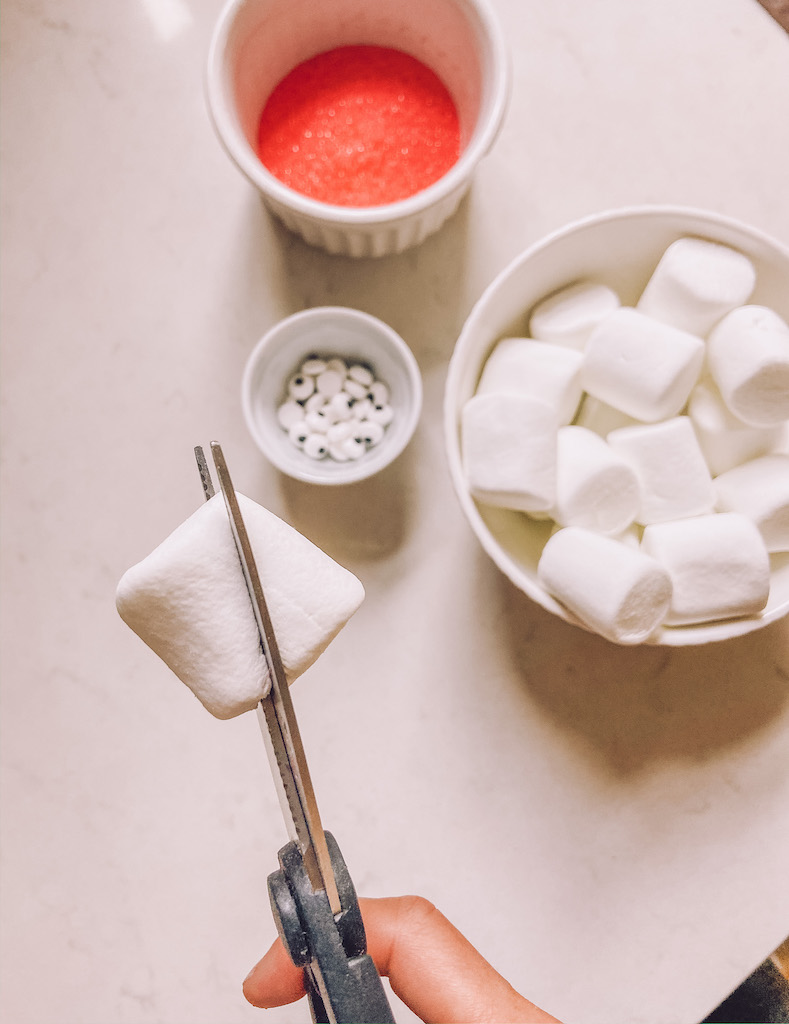 Dip the sticky side of the marshmallow into the pink sprinkles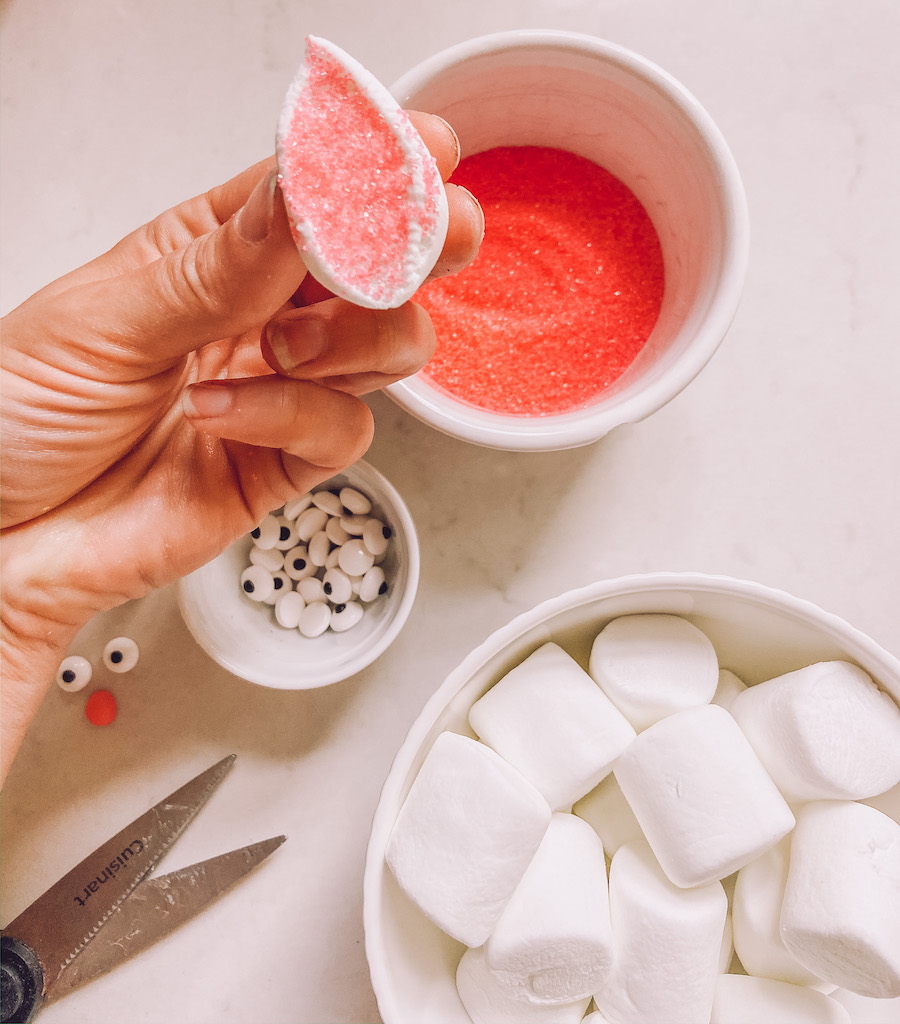 Add the ears to the cupcakes followed by the eyes, and nose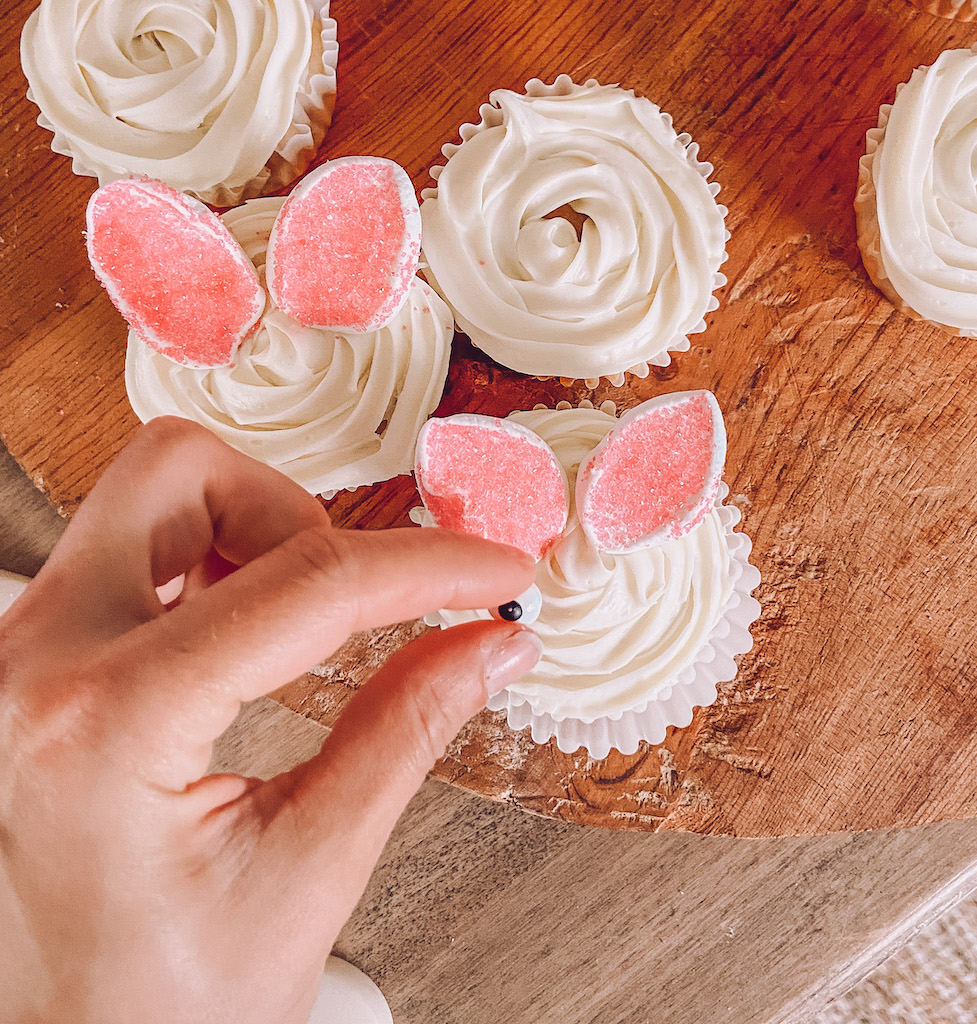 For the back of the bunny cupcakes, add the candy feet to the bottom and the round sugar candy (or min marshmallow) in the center.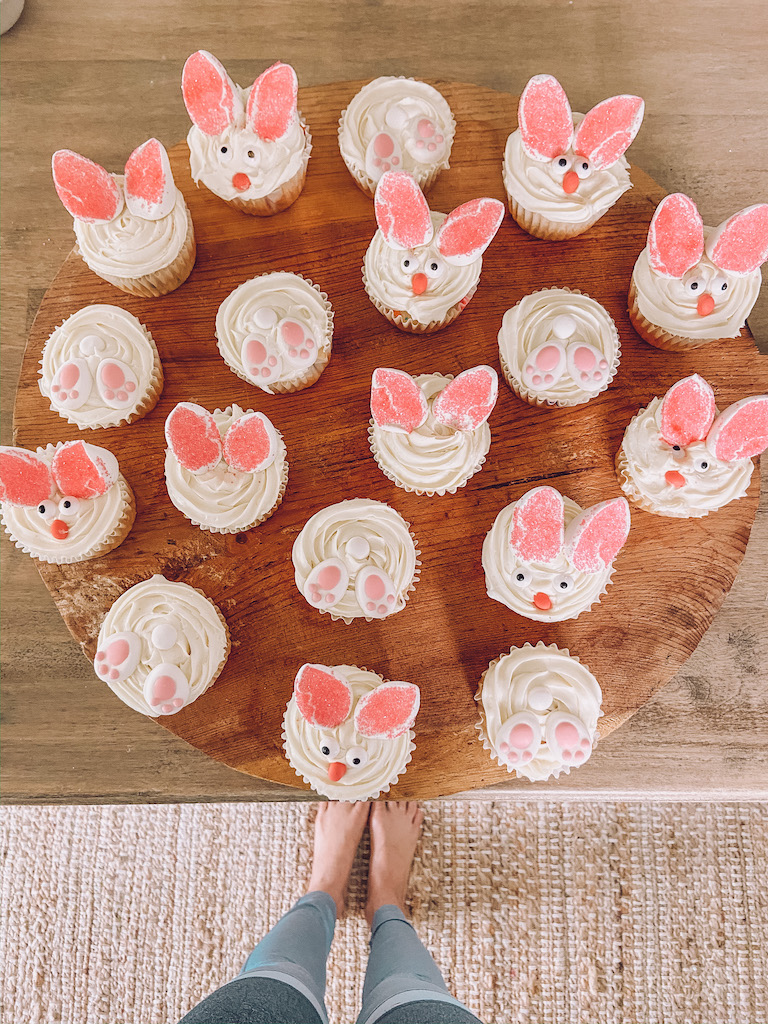 So easy right! I hope you have fun making these Easter Bunny Cupcakes with your family for easter.
xoxox,
Leanna
If you like simple cupcake decorating ideas, you might like these cupcakes I decorated for halloween!
Always feel free to share and PIN! It means the most to me when you share the ideas you LOVE!