The Ultimate Healthy Blueberry Crisp Recipe for Summer
This healthy Blueberry Crisp is topped with a crunchy and crumbly oat topping and filled with tons of blueberries. This dessert is simple to make and pairs perfectly with a scoop of vanilla ice cream!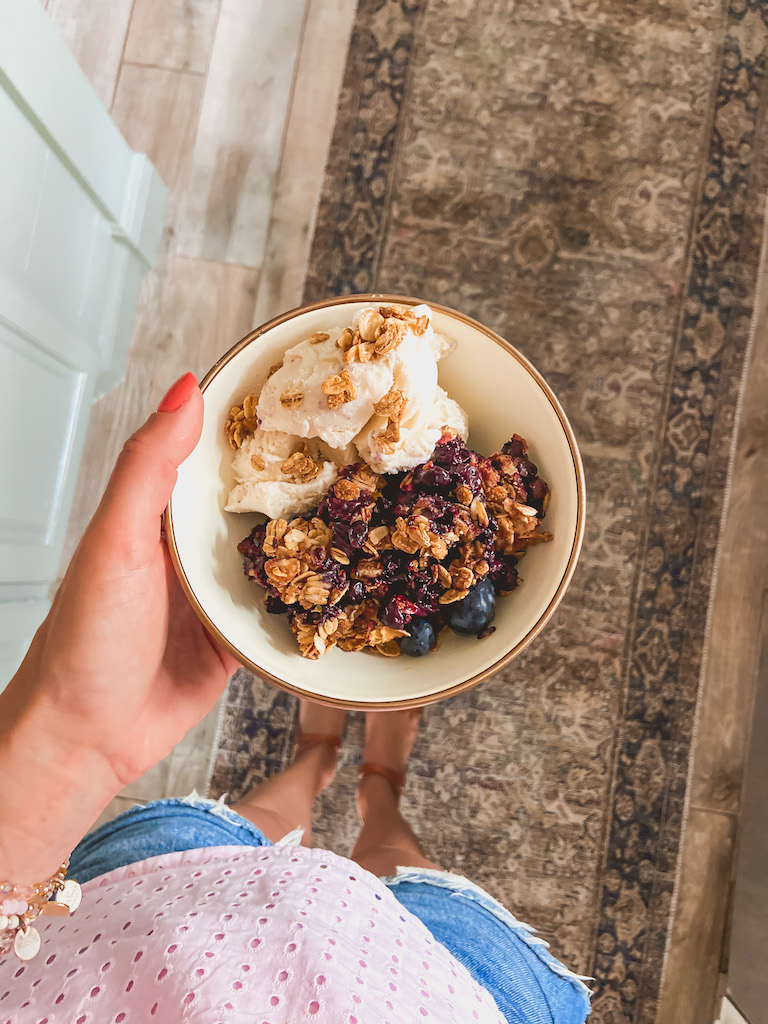 One of my favorite memories as a kid was going blueberry picking with my family in Pennsylvania. One for me and one in the basket was generally how it went! My mom would make us the best blueberry pies, cobbler and crisp and we would love to help her in the kitchen. This easy healthy blueberry crisp recipe is a family favorite! Not only is it delicious but it only contains a few simple ingredients!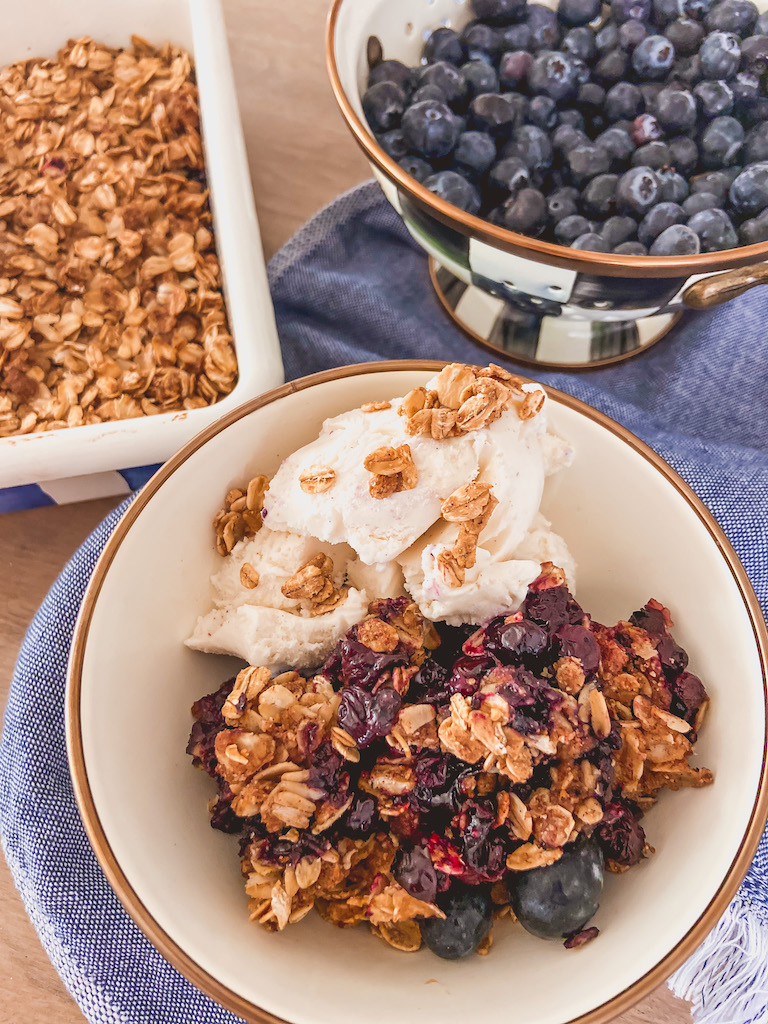 The Difference Between Crumbles, Crips and Cobblers
Cobblers, crumbles, and crisps are all baked desserts with fresh fruit topped with some kind of pastry.
Cobblers have more pastry with some sort of biscuit topping. The biscuits are placed onto the fruit unevenly, giving it the appearance of a cobbled road once it is baked, hence the name.
Crumbles and Crips are very similar. They both have a streusel like topping. However, crumbles don't contain oats where as Crips do.
I prefer to make a Crisp out of all three because it usually contains less sugar and oats provide an excellent source of fiber.
How to Make Healthy Blueberry Crisp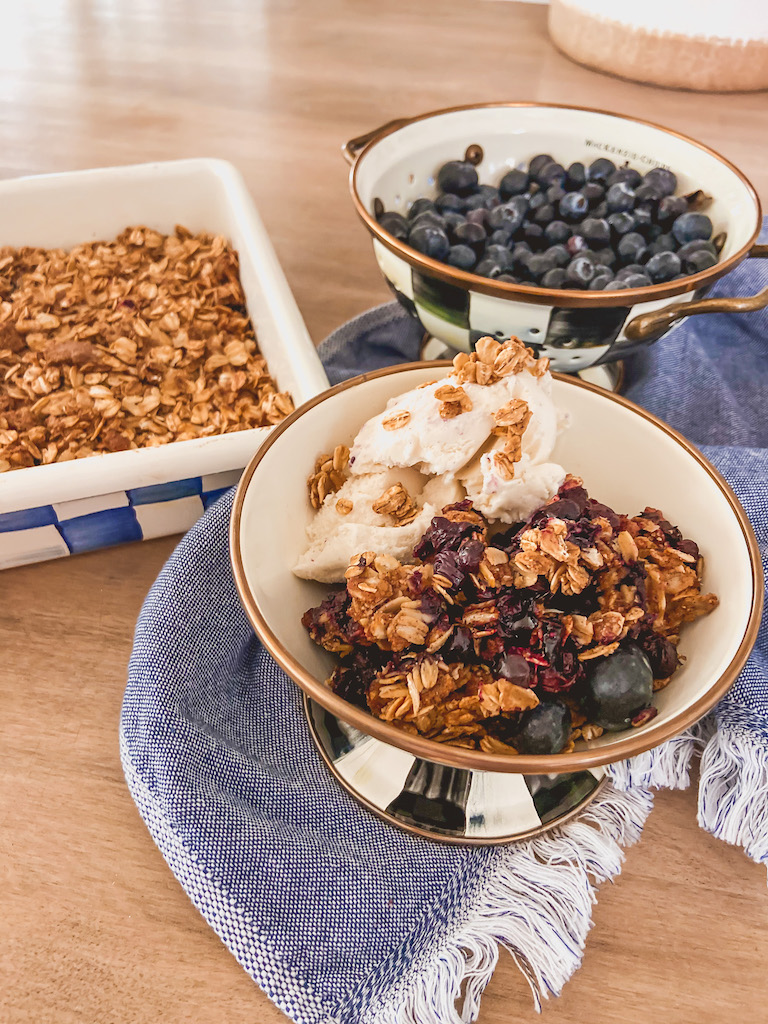 Ingredients
3 cups blueberries
1 cup rolled oats
¼ cup whole wheat flour
1 tablespoon cornstarch
2 tablespoons brown sugar
½ teaspoon cinnamon
2 tablespoons coconut oil, melted
¼ cup maple syrup
Directions
Preheat oven to 350˚F
Combine dry ingredients in a bowl.
Next, add in the wet ingredients and mix until evenly coated.
Add blueberries to a medium-sized baking dish, then cover completely with the crisp topping.
Bake 45-50 minutes, or until golden brown.
Serve and enjoy!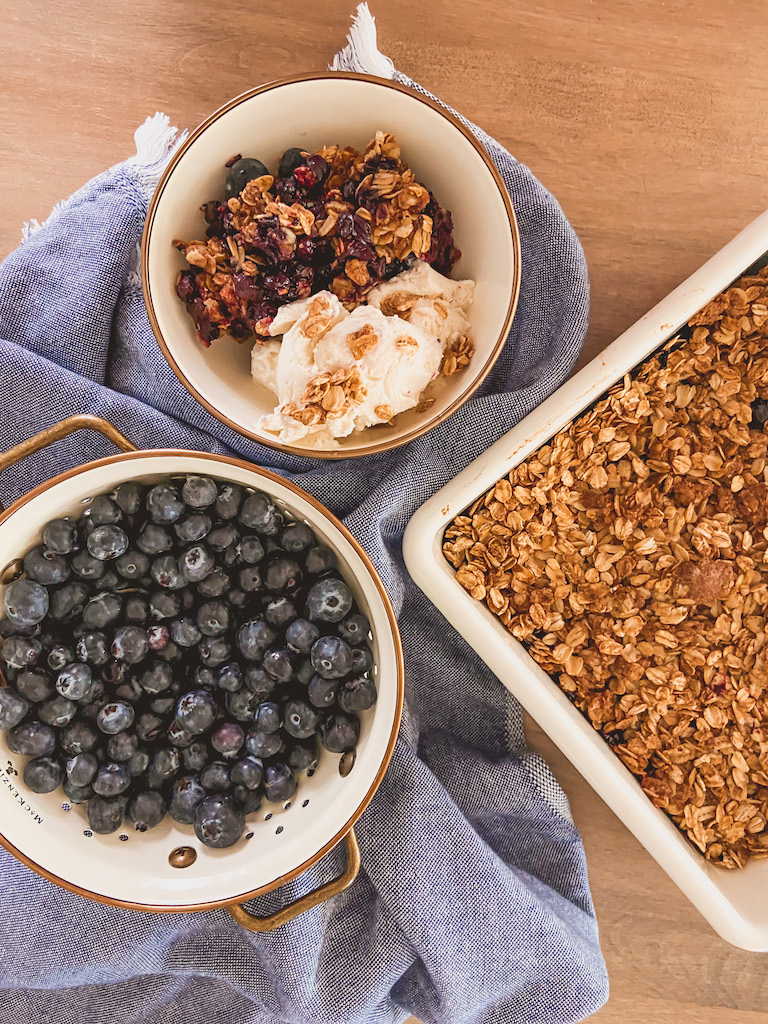 Other Healthy Blueberry Recipes
Healthy Baked Blueberry Oatmeal Bake