Salt Dough Easter Eggs: Ornaments
Easter is right around the corner, and I am looking forward to it, although we may be stuck inside still. I am trying to make this Easter just as special as the last even though we know it is all much different from all the years prior. Starting this week, we will be doing lots of easter crafts, recipes and activities to keep us busy while staying home. Our first activity for the holiday is making these easy salt dough easter eggs.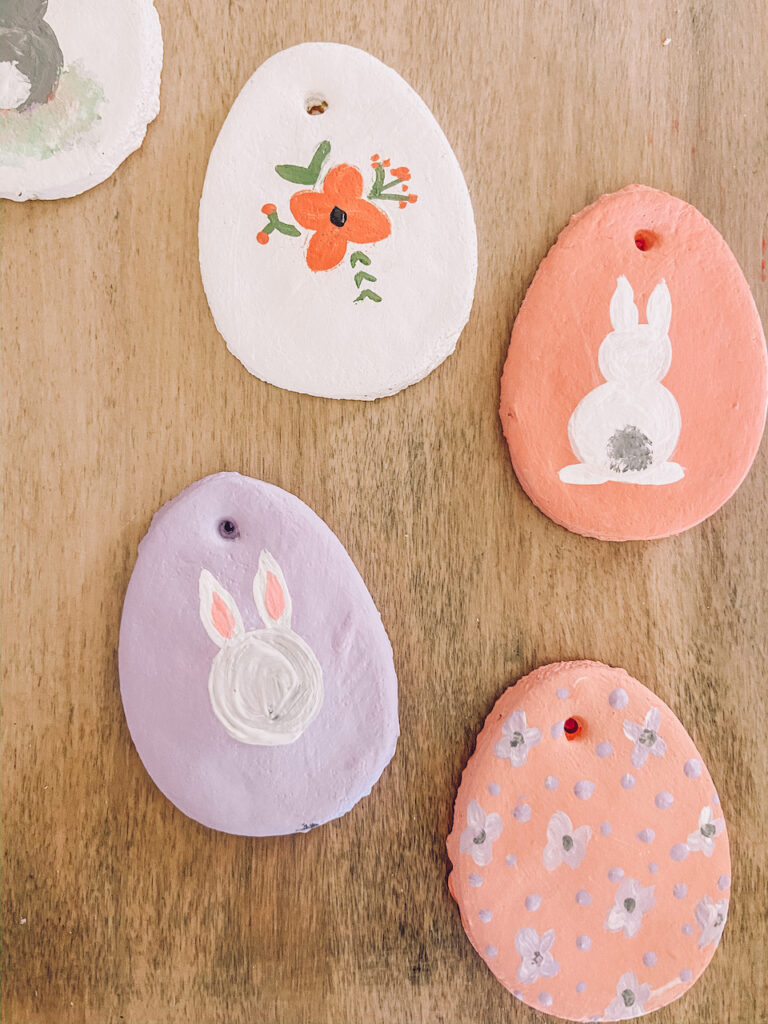 This is the first time we have made salt dough ornaments and it won't be the last! It was such a fun and easy activity to do with my older girls. You can do so many things with these Easter eggs; hang them on an easter tree, make an easter egg garland, use as place card holders, or as name tags for easter baskets.
I'm not sure what we are going to do with ours yet but I know this will now be a tradition for years to come.
Recipe for Salt Dough Easter Eggs
Mix up your favorite salt dough recipe. For this project, I used the following recipe:
1 cup flour
1/2 cup salt
1/2 cup water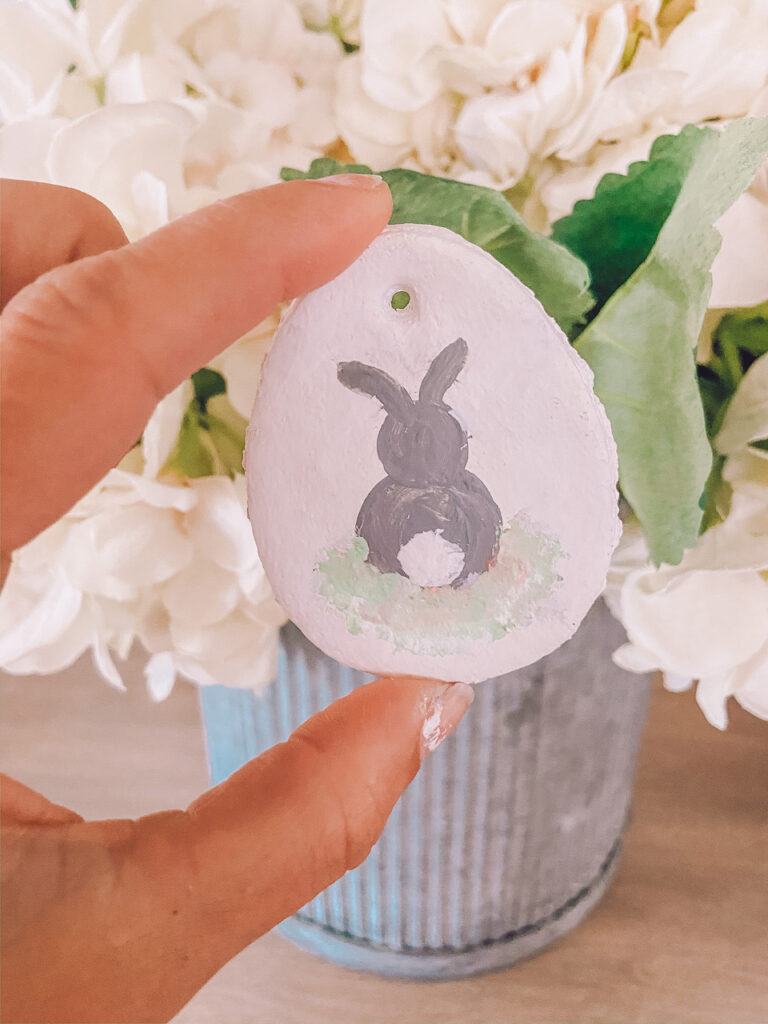 Directions
Stir together all three ingredients until a dough forms. Kneading the dough a couple times can help make it smoother.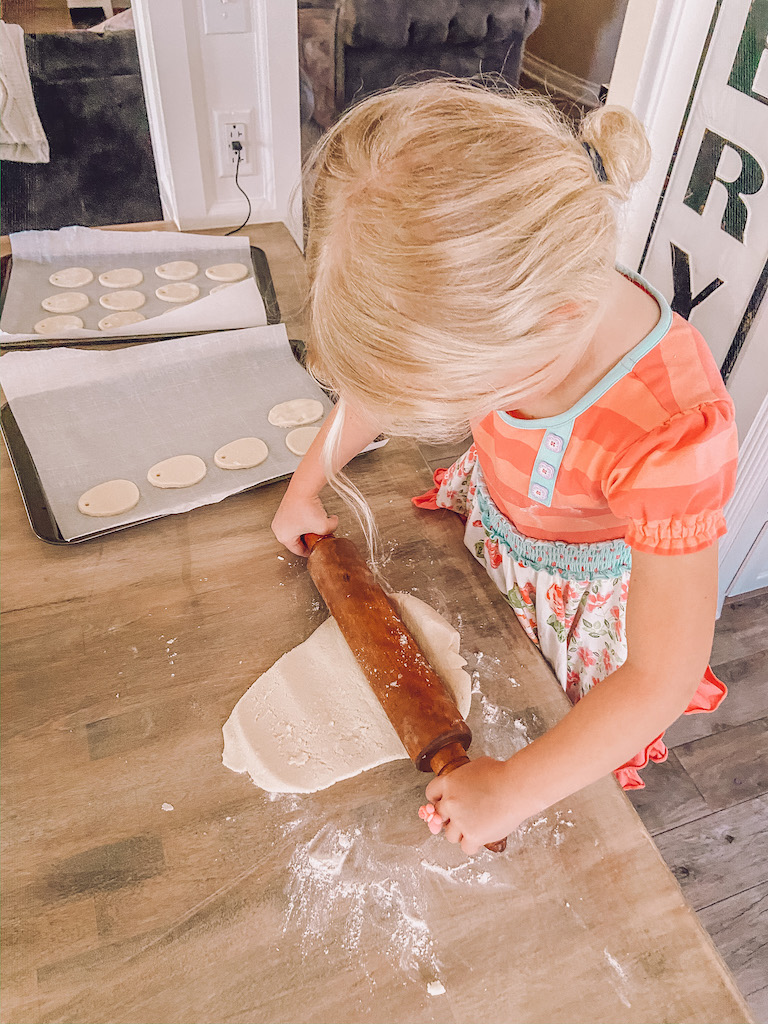 Roll it out (I rolled mine to 1/4 inch thick) and cut out desired shapes.
Place the salt dough Easter eggs on the parchment-covered baking sheets.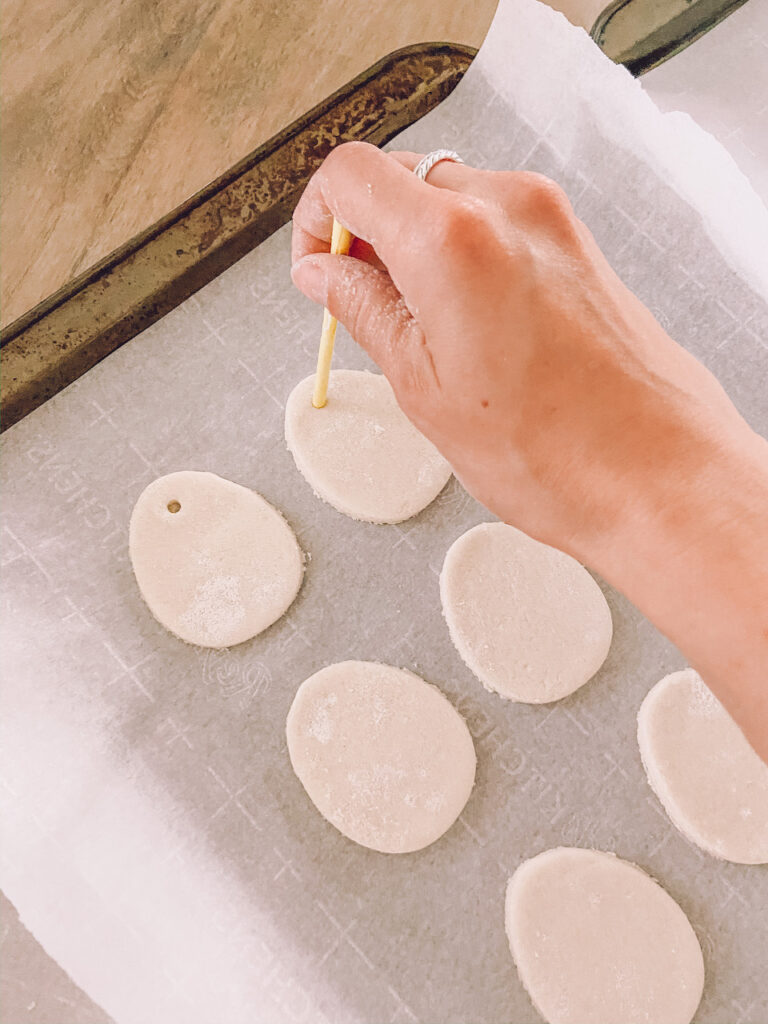 Make a hole so you can hang the ornaments — a straw works perfectly!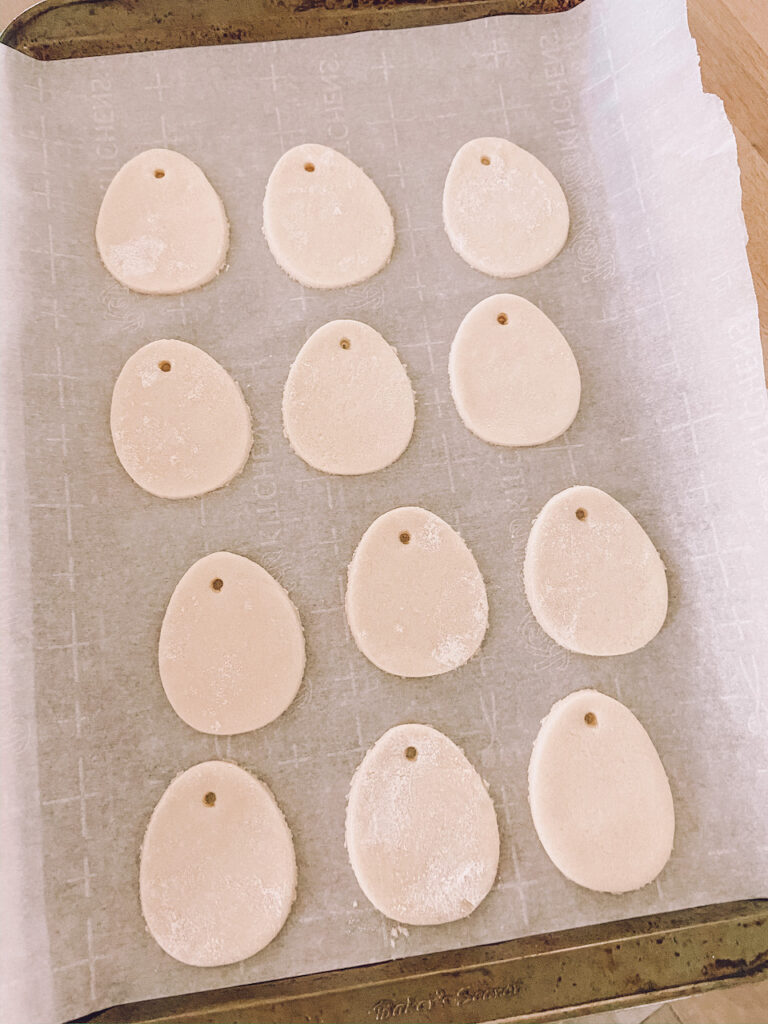 Bake at 250F for 2 hours.
Once cool, paint with acrylic paint and hang with twine
Have fun painting your salt dough easter eggs! Paint pens, spray paint and glitter are all great ideas! Painting is therapeutic for me, and I spent one night enjoying a glass of wine while learning to paint flowers and bunnies on the eggs. I don't think I did too bad considering it was my first attempt!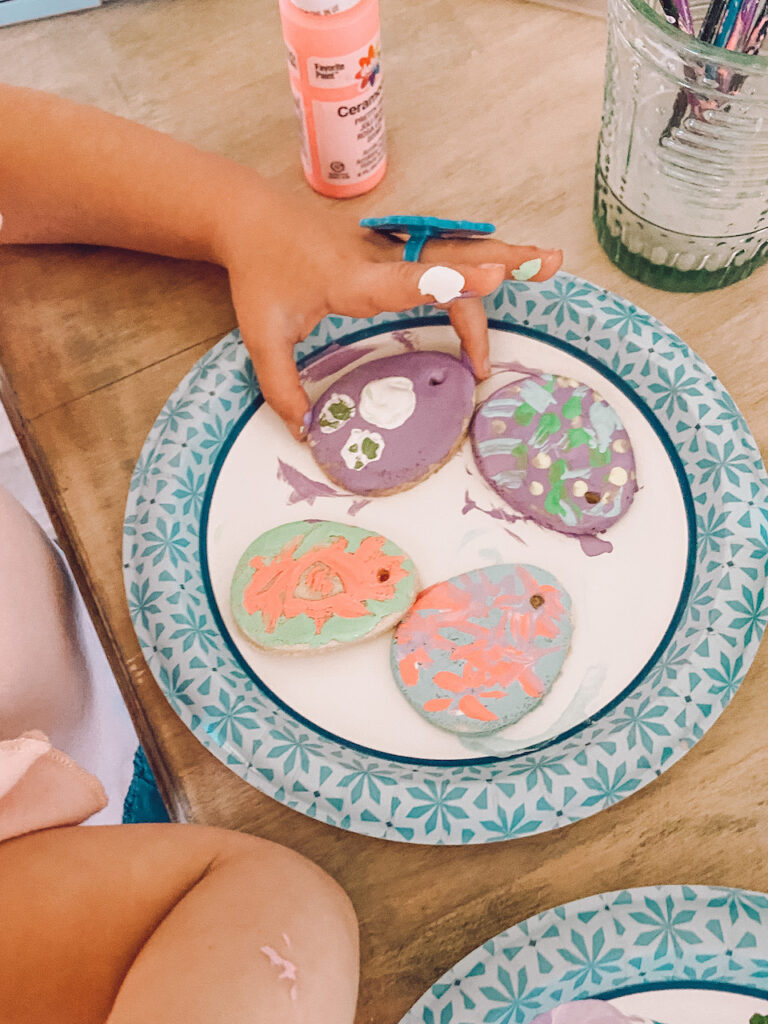 Have a happy and safe easter sweet friends and stay tunned for lots more easter crafts and recipes coming up in the next few weeks.
xoxo,
Leanna