How to Make an American Ribbon Flag
While searching for some easy DIY 4th of July decor, I came across so many cute American flags made out of ribbon and fabric. I really haven't decorated for the 4th of July in previous years, but thought since we are all stuck at home.. why not?? This american ribbon flag is a quick and easy DIY that you can hang outside or inside for the little touch of patriotic decor!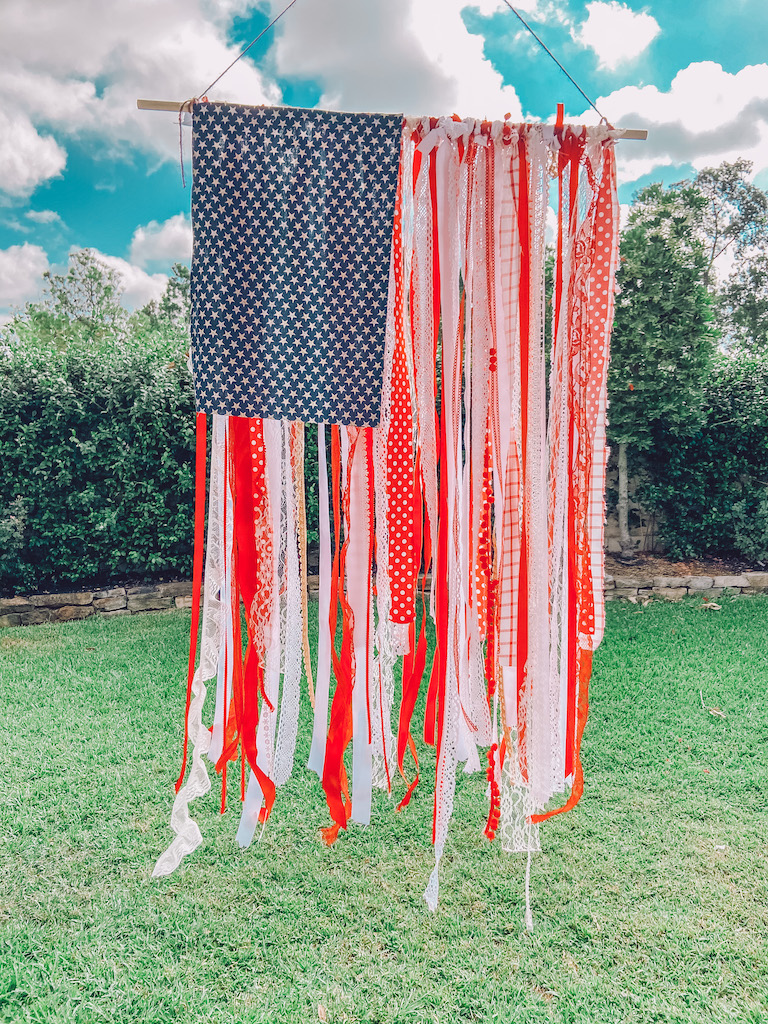 I started out with just using ribbon to make this flag but I soon learned that ribbon was very pricey. To cut down the cost, decided to add in fabric. If I would do this again, I would have used a lot more fabric and less ribbon.
Add in different textures of ribbon to create a beautiful flag! I used lace, pom pom, burlap and more! The ideas are really endless and you can't mess it up!
How to make an American Ribbon Flag
Materials Needed:
Various red fabrics and/or ribbon
Various white fabrics and or/ribbon
Wooden dowel
Glue Gun
Jute String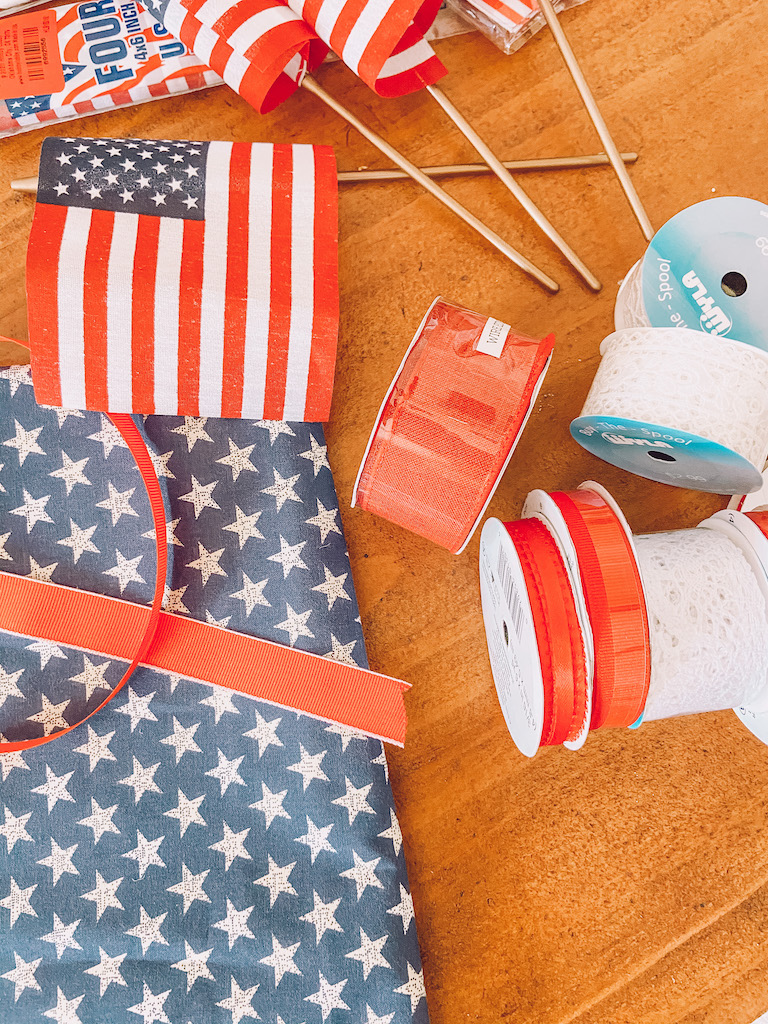 Directions
Determine how big the flag will be
Cut the ribbon strips based on flag dimensions. The ribbon doesn't have to be perfect or even all the same length.
Cut fabric into 2-3′ widths and to the appropriate lengths.
Tie the fabric and ribbon onto the wooden dowel, alternating white and red
Leave 2-4" inches of stick bare so that you can hang it up on either side
Cut the star fabric to fit your flag proportionately.
Glue gun the sides of the star fabric back to create a clean seam.
Using a glue gun, glue the star fabric to your flag
Tie jute string to the ends of the wooden dowel and hang!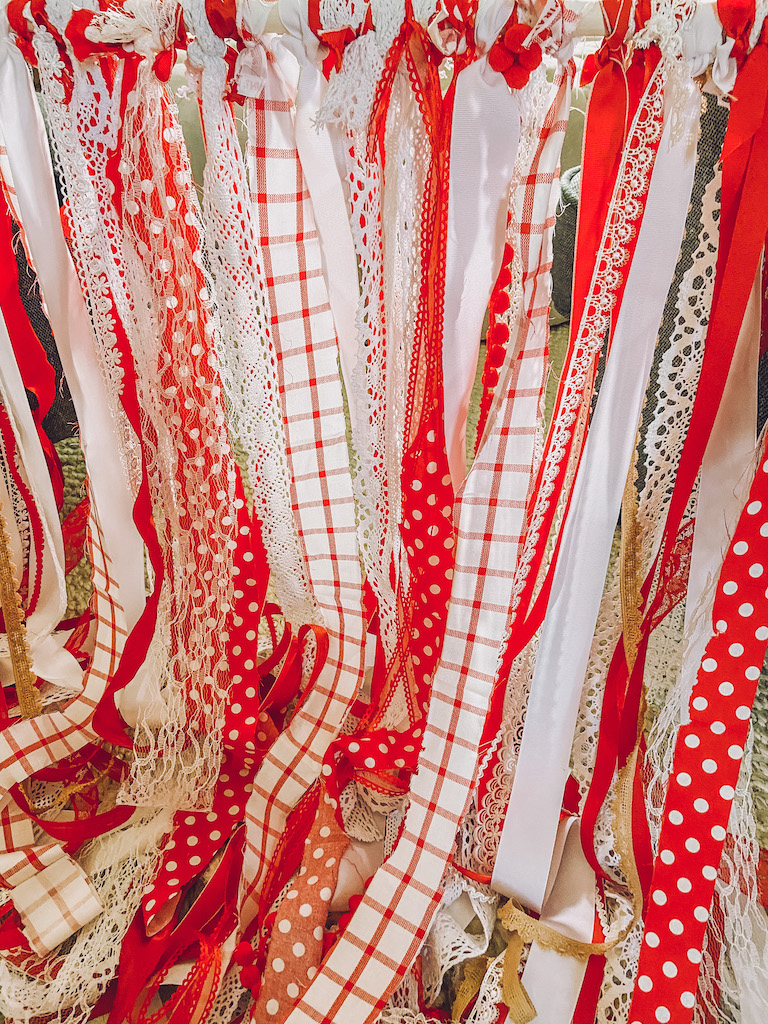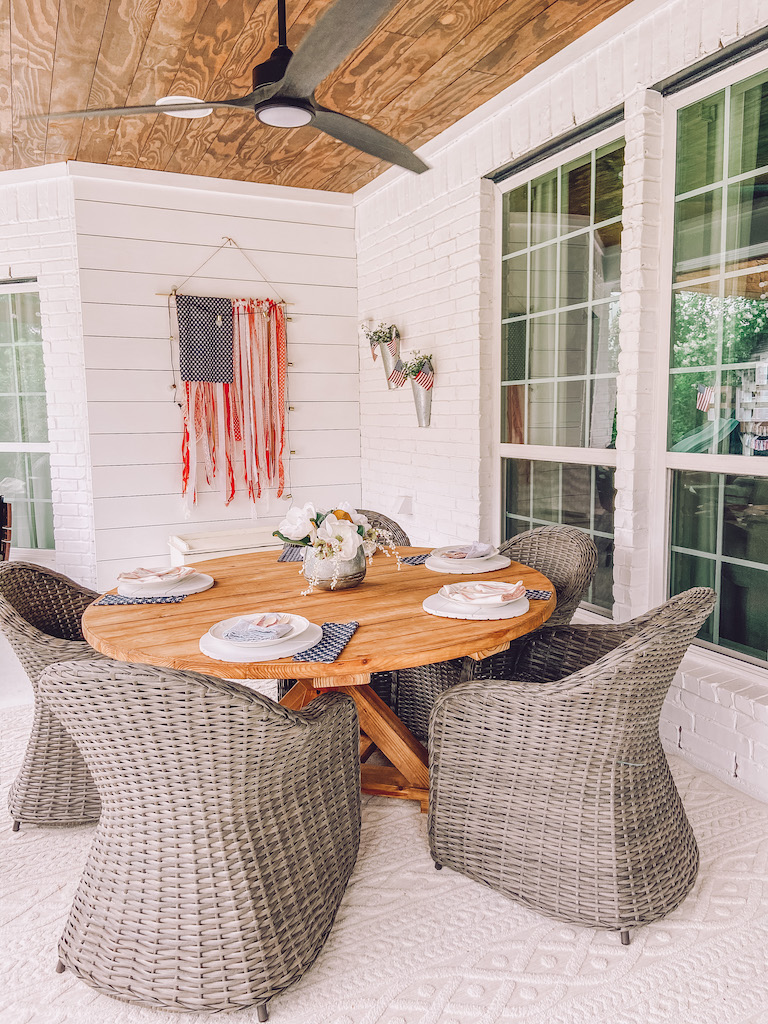 If you decided to make a DIY American ribbon flag make sure to tag me on instagram @lifebyleanna so I can see it! I love when you share what you have made!
Later this week I'll be sharing more on this 4th of July outdoor tablescape with and easy and healthy patriotic dessert.
xoxo,
Leanna