Sharing is caring!
Back to school jitter glitter idea with a free printable for a fun family tradition
Well let me be honest by saying that I did not expect Annabel's first year of Kindergarten do be in the middle of a pandemic. This year has been crazy and nothing that anyone of us could have seen coming. With all the new changes and the difficult decisions being made regarding school I wanted to do something special for Annabel for her first day of school.
My amazing friend and MJ trunk keeper shared this back to school idea with me and I wanted to pass it on to all of you! It is such a fun way to make the first day of school special. If you are going to school virtually, homeschooling or doing a hybrid jitter glitter is a great tradition to start with your kids!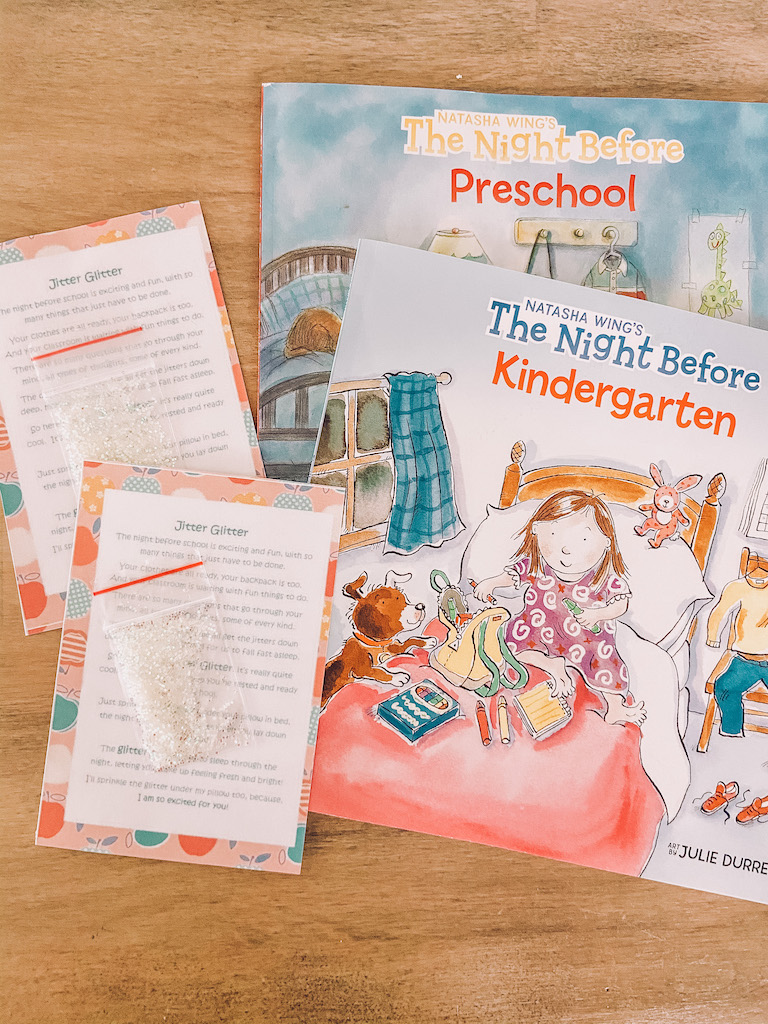 I made my own Jitter Glitter Template so you can print it out for your own littles. Print out the template and give to your child with a small bag of glitter!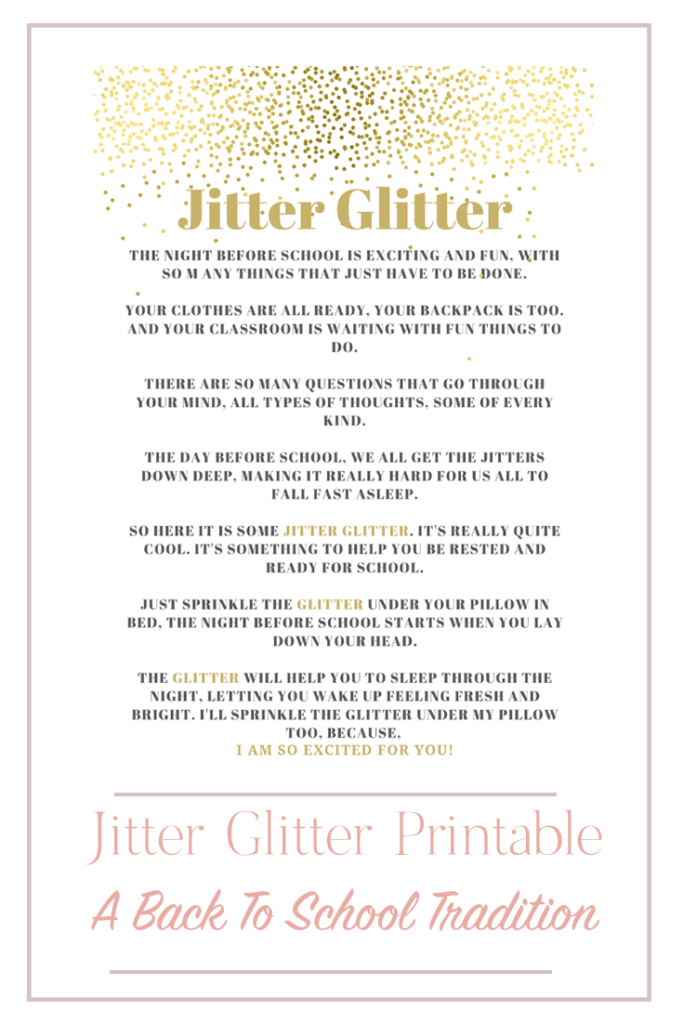 How to Print the Jitter Glitter Free Printable
To Download and Print the FREE Jitter Glitter Printable click here.
If you don't have access to my complete printable library sign up below.
I'll send you the directions on how to download the FREE Jitter Glitter Printable ASAP.
First Day of School Books
I also picked up The Night Before Kindergarten book and the First Day Jitters as the perfect follow up to giving Annabel the Jitter Glitter.
I linked a few more first day of school books below

First Day of School Pajamas Tradition
Another back to school tradition that I started this year was new back to school pajamas. This is a great idea if you are doing school from home! Have your first day of school in pajamas! My kids would love that!!
I linked some cute pajamas here:

These adorable Matilda Jane Pajamas are my favorite for back to school!
I hope you like this fun back to school tradition!
xoxo,
Leanna