How to Paint Interior Doors in Your Home
How to easily paint interior doors to transform any space in your home.
I have been wanting to paint my interior doors… but I have been SO scared!!! I'm not sure what was holding me back, maybe because I was scared I was going to mess them up. I have painted exterior doors before and I don't know why interior doors were so intimidating! I am so happy to tell you all that it was just as easy as exterior doors! The process is simple and the results are amazing! Trust me.. after you see the before and after… you will be looking for a door to paint in your own home.
Here is a before picture of the playroom with the door still white. BTW I am SO excited to decorate for Christmas this year…. I think its the only thing thats getting me through the rest of 2020.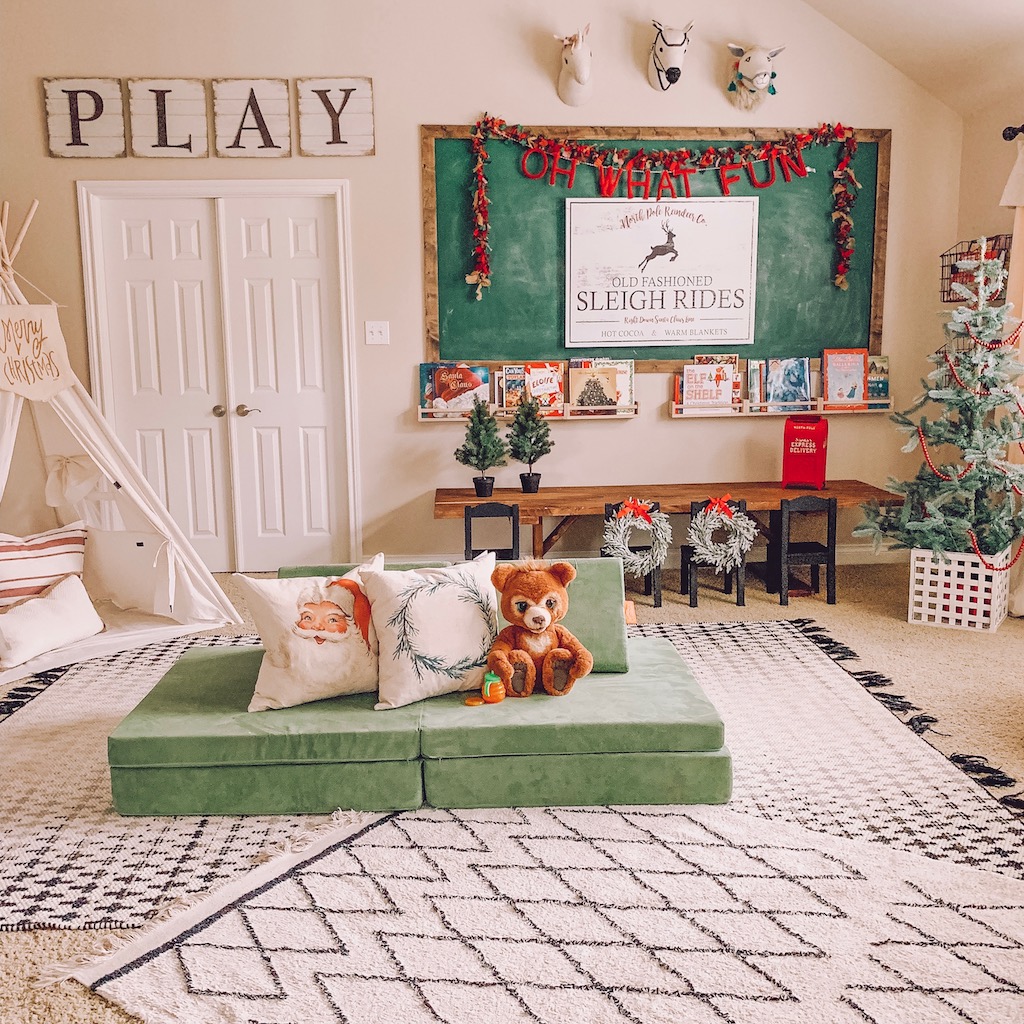 Are you ready for the after??? I mean LOTS has changed in this space but the doors!!!! Oh my goodness!!! These doors brought this space to life and I now will be painting all the doors in my house black. Well, maybe not all but I do have a few more in mind!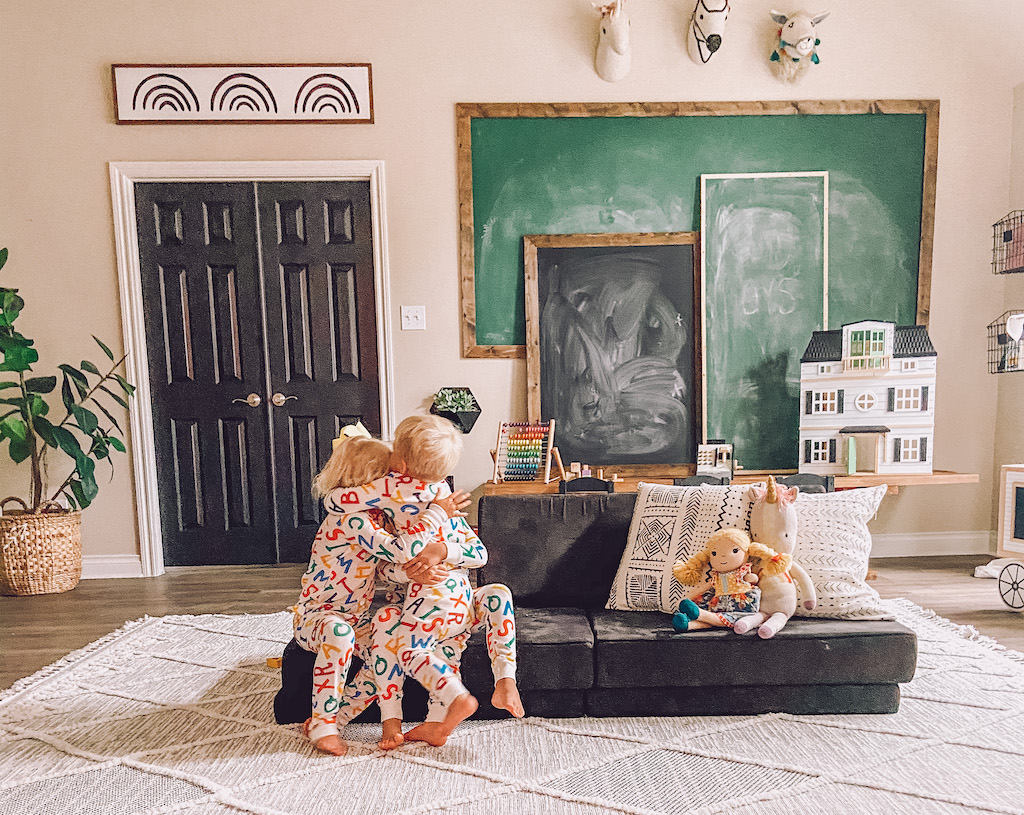 The process to paint interior doors is so simple!
How to Make Sure Your Door Is Not Painted with Oil Based Paint
Before you get started… make sure that your door is NOT painted with an oil based paint. This step is CRUCIAL!!!! If you paint latex paint over an oil based paint, your paint will chip and it will end up being a complete mess… trust me! To make sure your doors are painted with latex, use nail polish remover. Add a bit of nail polish remover to a cotton ball and rub on the door. If paint comes off, it is latex paint. If it does not come off, it is oil based paint.
How to Paint Interior Doors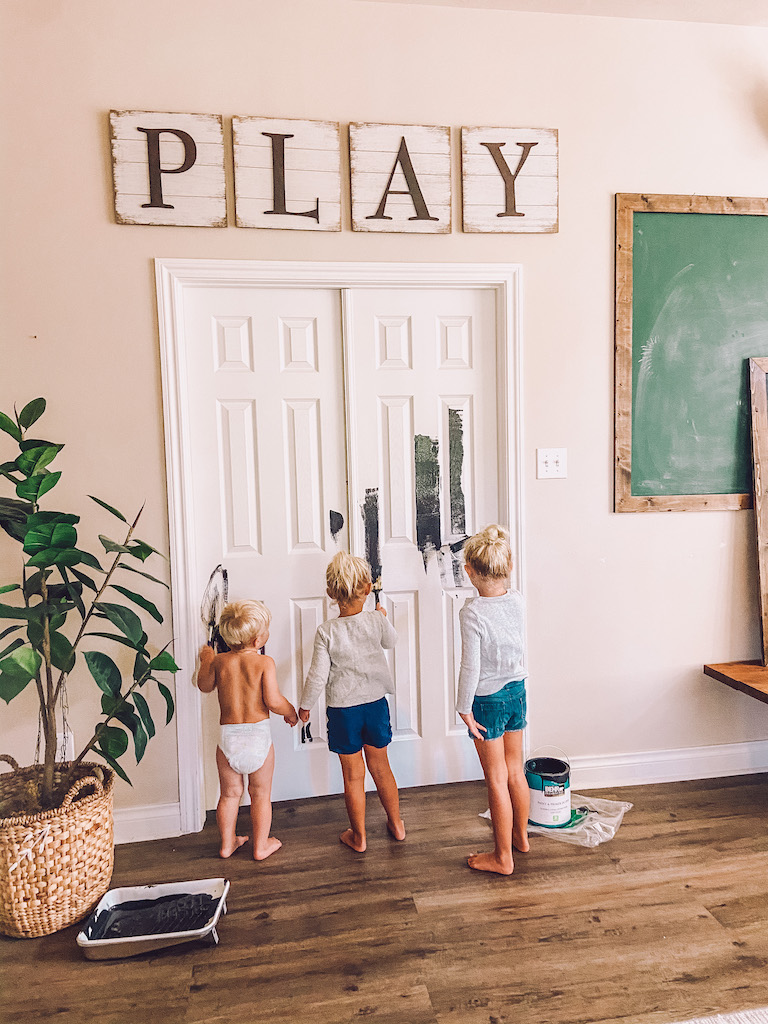 Supplies
Your favorite paint color in Satin Finish – I used Tricorn Black by Sherwin Williams . I got the paint color matched at Home Depot and used the Behr Paint in Satin.
Tape – or not if you like to live on the edge
Directions to Paint Interior doors
Remove all door hardware. Or if you decide to leave it on, use blue tape around it.
Use the paint brush, and paint the inside detail pieces of your door.
Paint around the door hinges and door knobs
Use the paint roller and paint the rest of the door. Make sure to paint in an up and down motion for the center line and a left to right motion for the middle, top and bottom.
Let the first coat dry and repeat. You may need 3 coats of paint.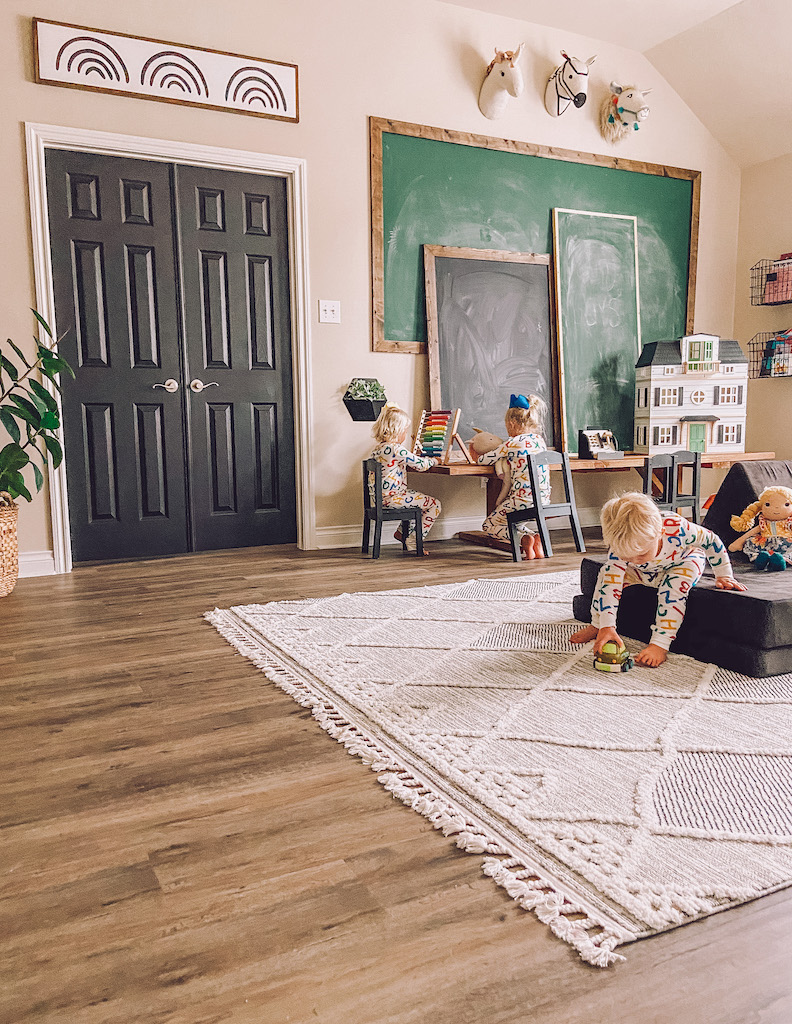 And that is it!! It is really so simple to do! It just takes a bit of time! I love the power of paint.. it can really transform a space.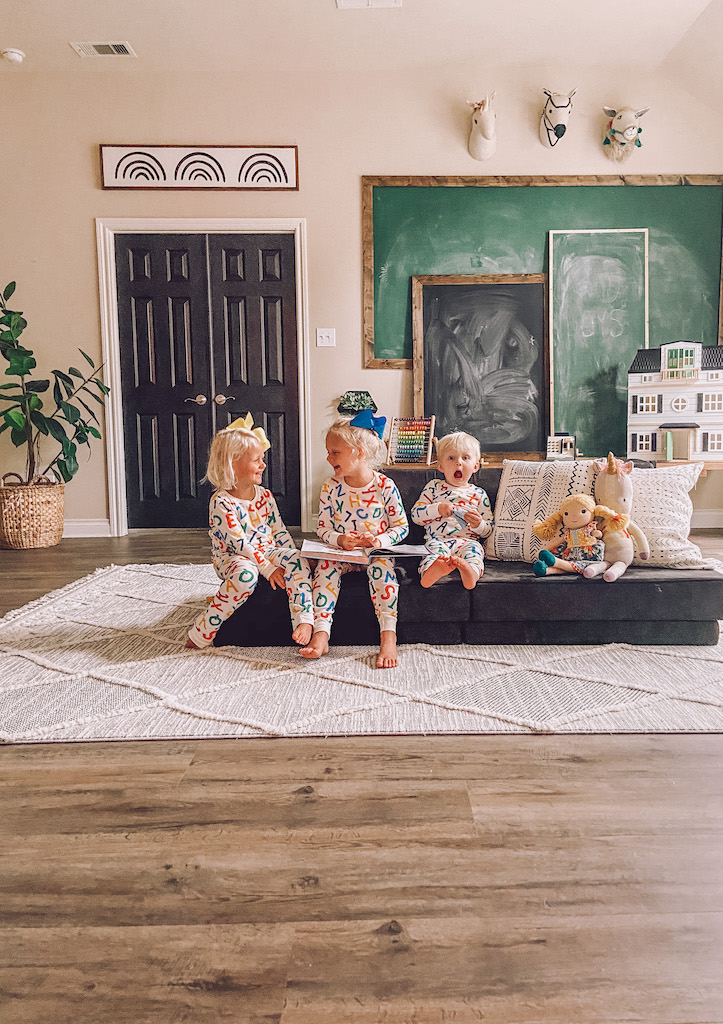 xoxo,
Leanna