Healthy Blueberry Peach Crisp Recipe
This Healthy Blueberry Peach crisp combines fresh blueberries and ripe peaches to create an outstanding dessert perfect for summer entertaining.
I will usually always choose a chocolate dessert over a fruit dessert, but this healthy blueberry peach crisp is one dessert that once I put a spoonful to my mouth, I simply can't stop!
This recipe was adapted from SkinnyTaste… where I get LOTS of recipe ideas. I love that their recipes are not only delicious but healthy too!!!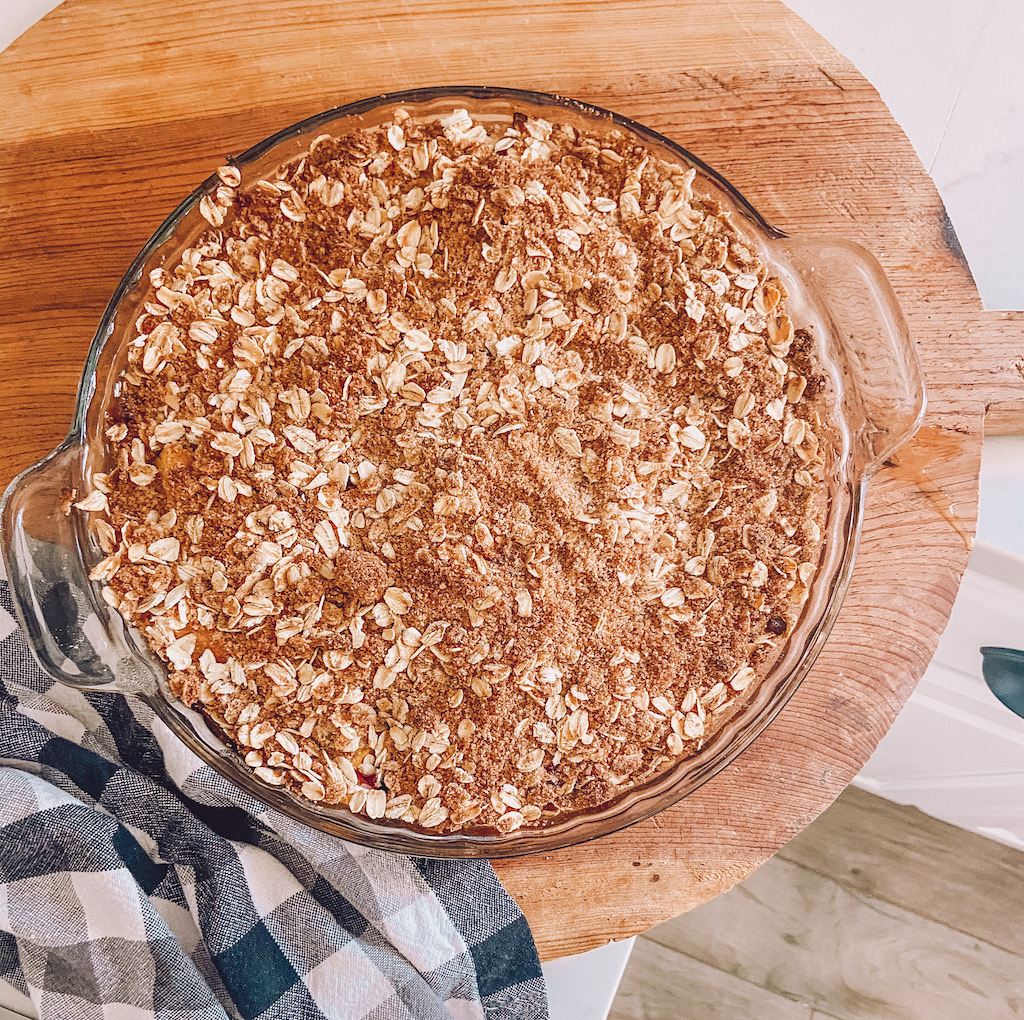 A crips is generally a big lighter then a crumble, and this recipe has just the perfect about of toppings! Enjoy it warm with a scoop of vanilla ice cream and you'll be asking for seconds!
This blueberry peach crisp is also perfect for entertaining! It is so easy to put together and so simple to make! It is a crowd favorite all summer long!
You can also change up the filling if you like. Peaches go well with lots of other berries, too. Try blackberries or a combination of berries. Or try apricots or plums in place the peaches. Desserts like this crisp are perfectly adaptable to fit your tastes and to use whatever fruits you have in your kitchen.
One of my favorite recipes that also combines blueberries and oats is the Healthy Baked Blueberry Oatmeal. It is a delicious breakfast treat!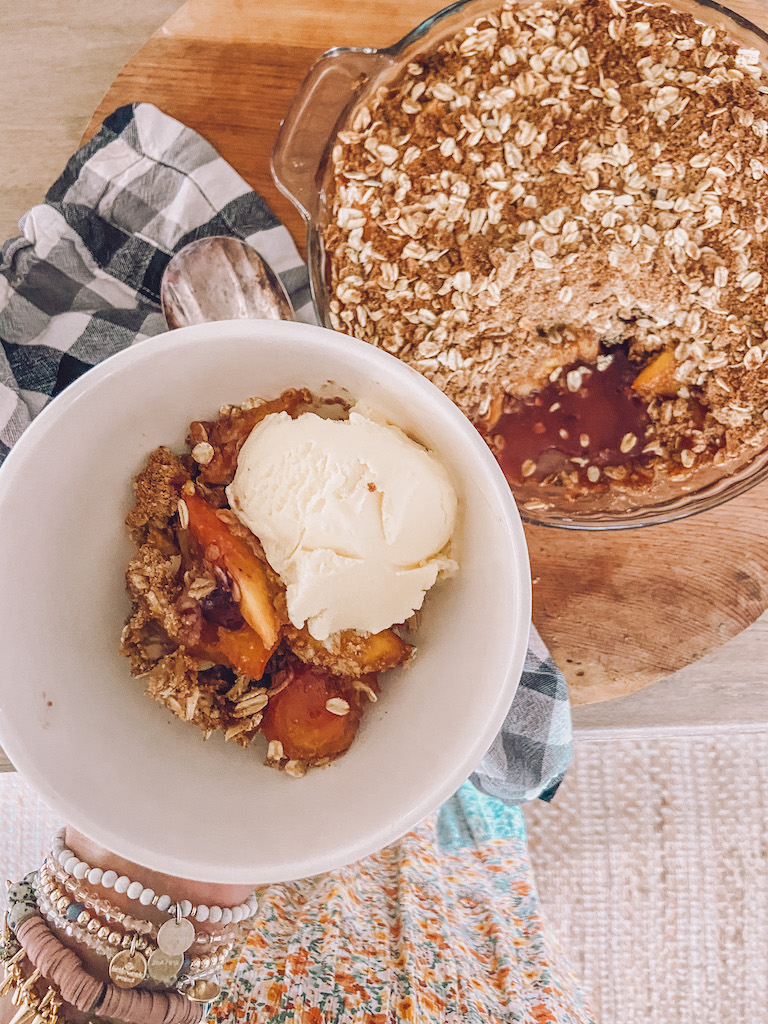 How to Make Blueberry Peach Crisp
INGREDIENTS
For the Filling:
1 cup sliced peaches, about 5 peeled
1 cup blueberries, about 6 oz
1/2 lemon juiced
1 teaspoon vanilla
2 tsp cornstarch
1/4 cup honey
For the Topping:
1 cup Quaker quick oats
1/2 cup whole wheat flour
1/2 cup light brown sugar, not packed
3/4 tsp cinnamon
1/4 cup half stick butter, melted
INSTRUCTIONS
Preheat oven to 375°F.
Combine the peaches, blueberries, honey, lemon juice, vanilla, and cornstarch.
Place fruit in an ungreased pie dish.
Mix remaining ingredients.
Sprinkle over fruit.
Bake about 40 minutes or until topping is golden brown and fruit is tender.
Serve with a scoop of low fat ice cream or fat free frozen yogurt.
Enjoy!!