The Best Summer Outfits for Every Occasion
The summer outfits from Walmart are perfect staples for so many different occasions, from working out to running errands to a night out!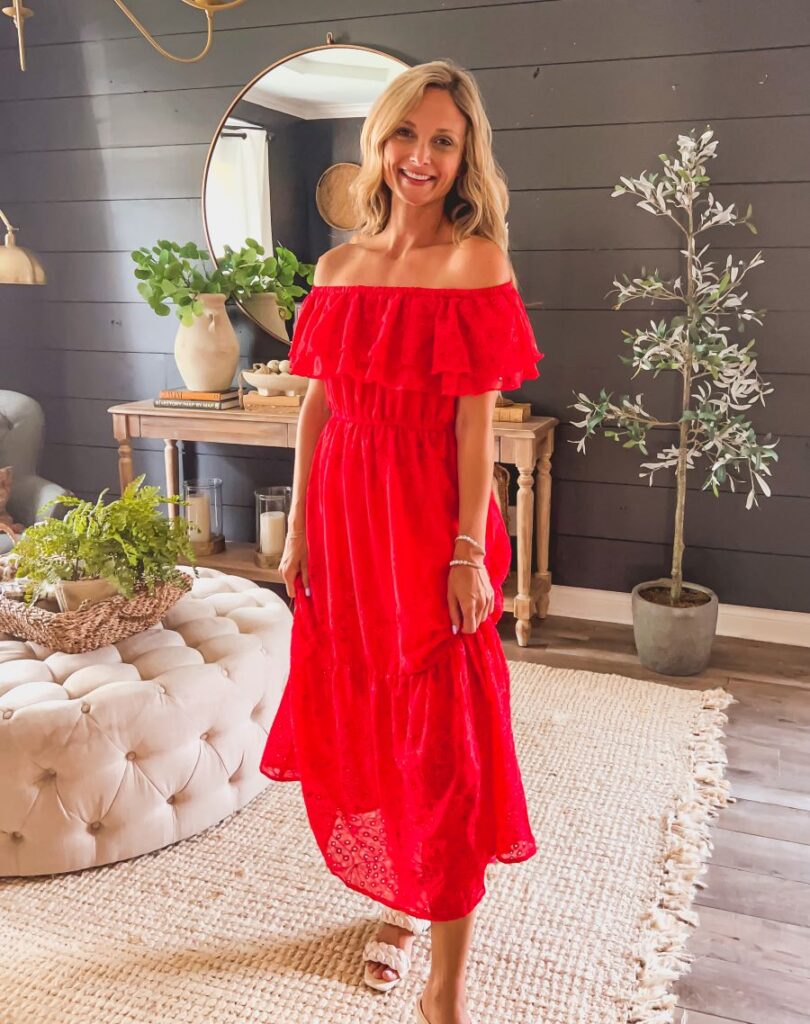 I'm always looking for pieces that I can mix and match or wear again and again and am SO impressed with Walmart's summer outfits! Every single one of these pieces are so affordable, comfortable, and stylish while also being budget-friendly. It's also a perk that I can find pretty much everything my family needs at Walmart so I don't have to run multiple errands, which is music to my ears as a busy mom of three littles!
See a Quick Video of All the Looks Here!
You can check out each individual outfit below, and I also linked each product for easy shopping for you!
Trendy and Timeless
This black top – just wow! It's so flattering and could easily transition into any season. It can be paired with shorts, a skirt, or pants for a dressed-up or more casual look. I always love the classic look of black-and-white so these cute white capris are right up my alley. and would also look great with so many other tops.
I'm obsessed with this gold necklace and the extra elegance it adds to this ensemble.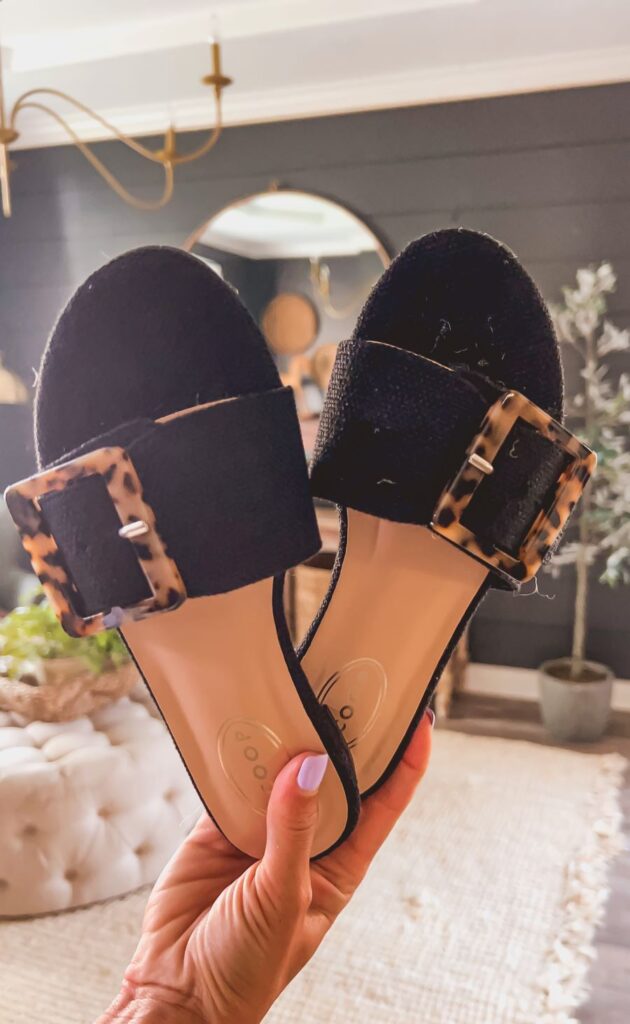 These black sandals are so cute that they deserved their own picture! The little pop of leopard print is so fun and classy at the same time.
Vacay Mode
This gorgeous eyelet dress makes me feel like a human emoji in the best possible way! There are some pieces of clothing that just instantly change your mood the moment that you put them on and this is definitely one of those pieces. I instantly felt ready to carpe diem!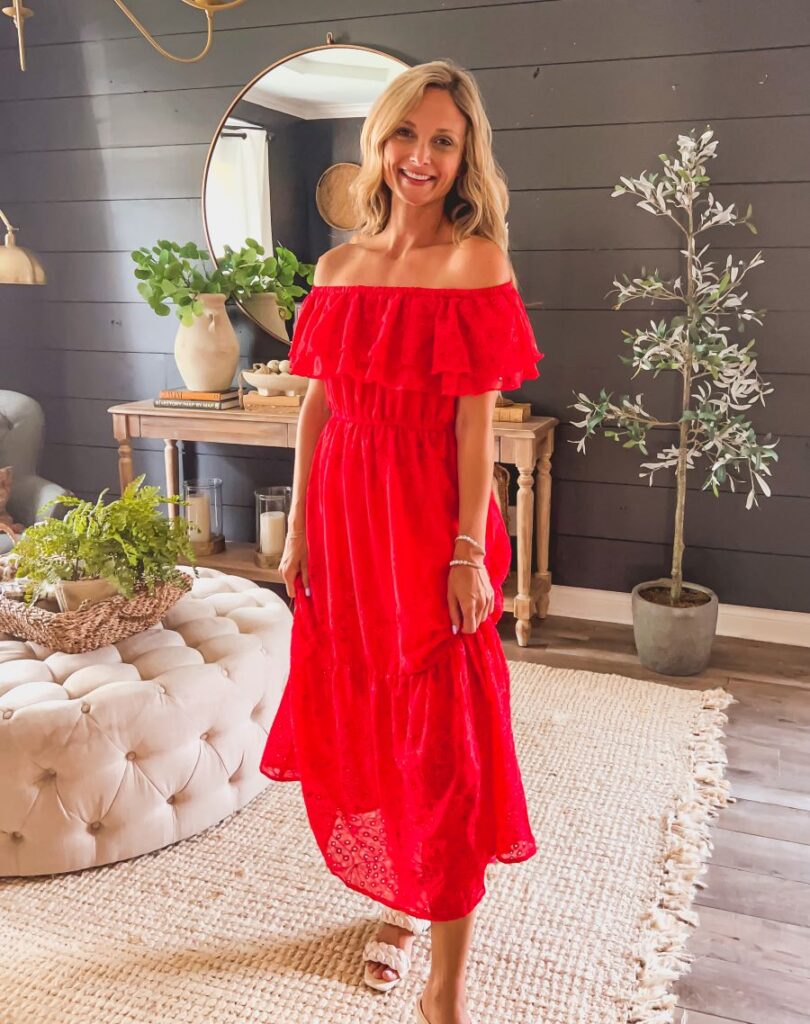 Pair it with heels like mine, flats, or countless jewelry options and enjoy!
Casual and Comfortable
My summer uniform in Texas must include jean shorts to stay cool in the heat. I love these jean shorts because they are cute and practical while also being appropriate and not too short. They're also versatile enough to go with basically any top, and I especially love this white bodysuit for a sleek look.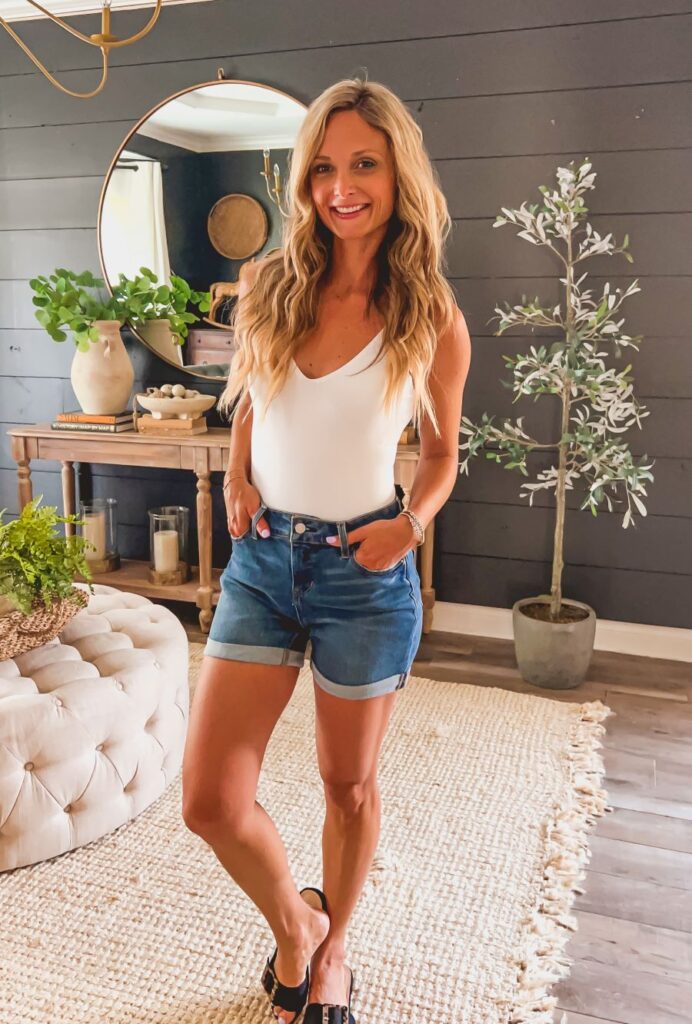 I added those cute black sandals to this summer outfit and instantly felt more polished, even while rushing out the door to get my kids to their activities!
Preppy and Pretty
This summer dress is so airy, light, and pretty. It's perfect for countless occasions because you can dress it up or down. I love these braided sandals that also come in flats.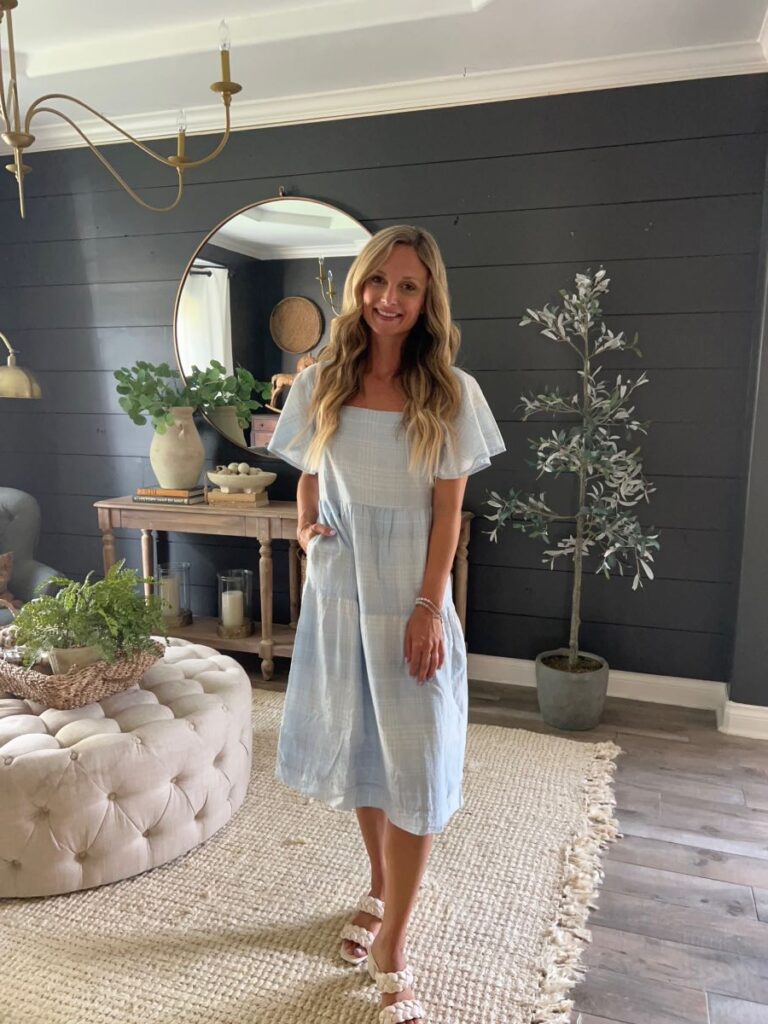 An added bonus are the pockets!! Pockets are my love-language. 🙂
Date Night
This lightweight sweater dress is designed to be flattering in all the right places and also comes in a variety of colors and sizes. The slit is a fun element without being over the top.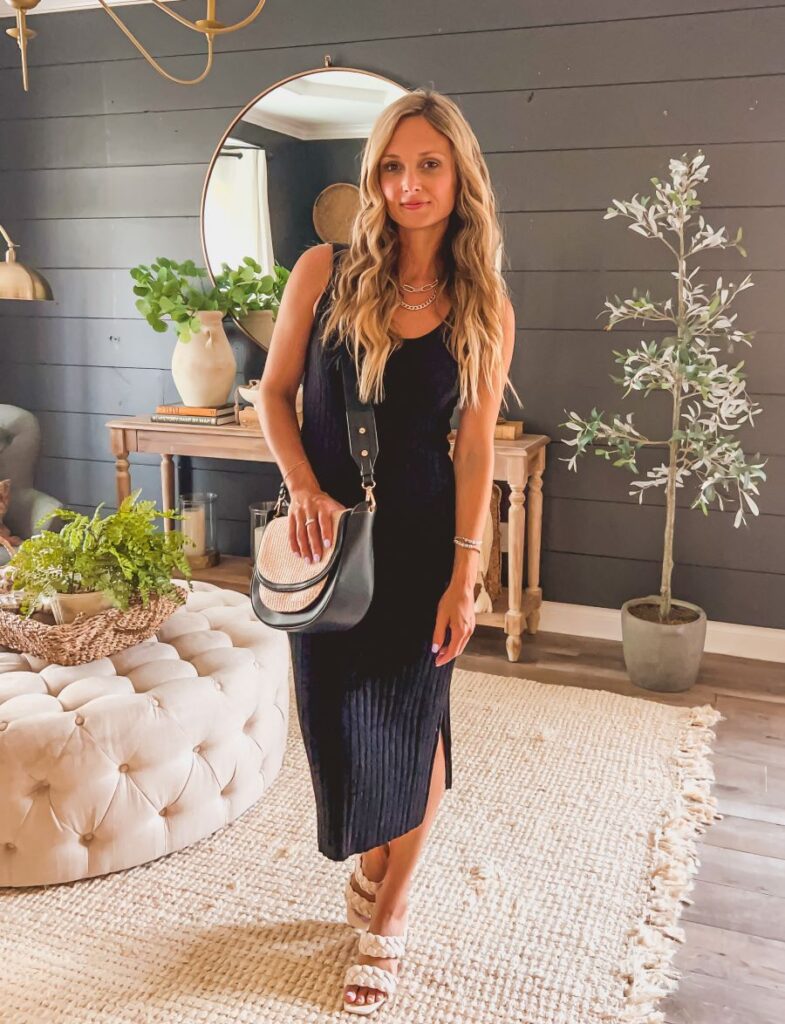 I paired this with this beautiful woven crossbody purse and braided heels, as well as the cute gold necklace from previous outfits.
Sporty Spice
This two-piece set is great active wear for the gym, running errands, or just feeling comfortable yet put-together. You can also mix and match the black top and running shorts with other colors (there are lots of options for both!)
The vibrant colors just put a smile on my face, even while doing a not-so-fun workout! 🙂
Swimwear
I've never met a person who actually enjoys swimsuit shopping, so let's make it a bit easier with these amazing options! The cloud pattern on this blue one-piece is so, so cute. It covers all of the right places while still showing a bit of skin.
If you'd prefer a bit more coverage, this floral suit is so cheerful and adorable!
This cute pink beach bag or straw hat would also be perfect for both!
Shop the Post
You can find all of the links you need by clicking on the images below!
Also, be sure to check out my post on my favorite summer dresses from Walmart for more pieces that are fashion-forward and budget-friendly to help you feel your best without breaking the bank.
I hope you enjoyed these pieces as much as I did! Be sure to check out Walmart for many more summer outfits, home items, groceries, or anything else you could need.
Thanks so much for visiting and I hope you have an amazing week!
xoxo,
Leanna