DIY Chalkboard Wall Tutorial for a Kids Playroom
I have had so many questions recently regarding the DIY chalkboard wall in our playroom. It is one of the easiest DIY's that we have done in our home. Not only was it easy, but it also made a big statement in the kids playroom.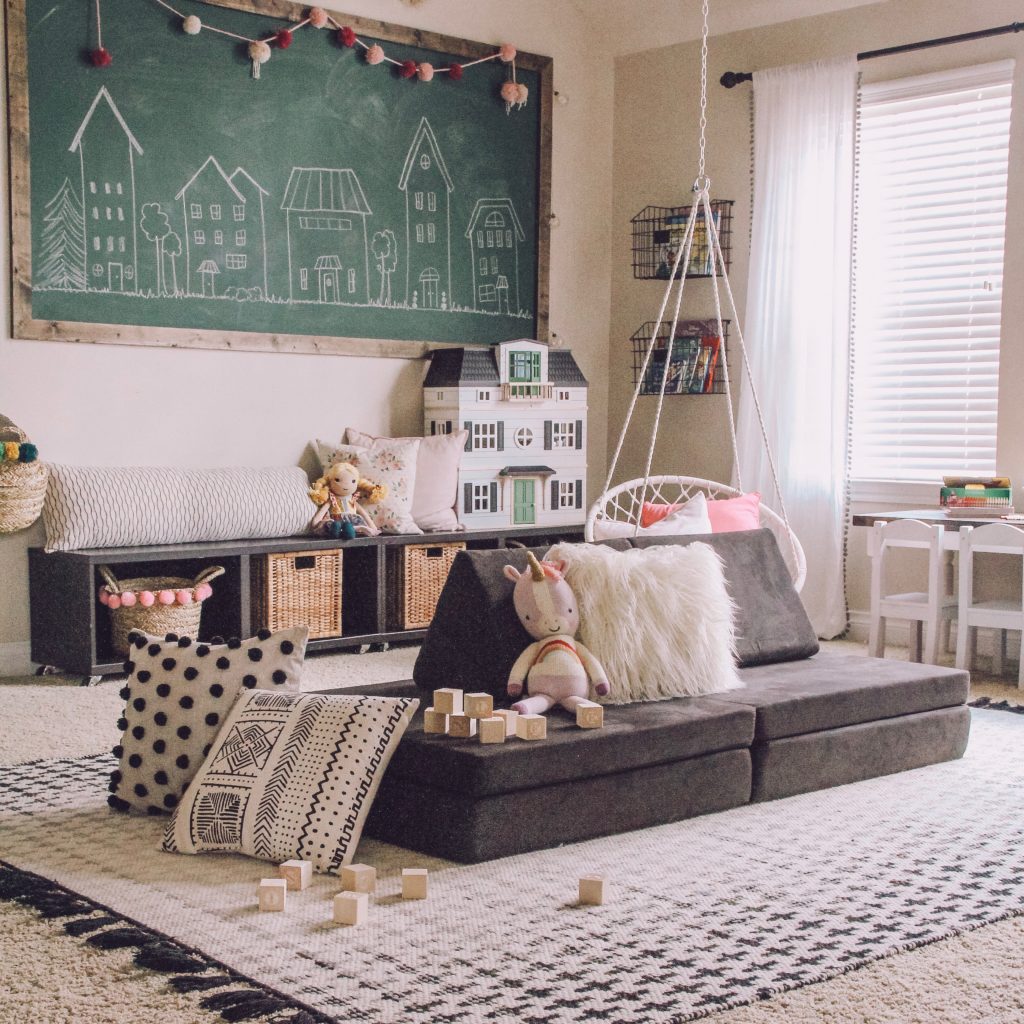 Below I have outlined a simple DIY Chalkboard Wall Tutorial for you to follow.
Supplies for DIY Chalkboard Wall
Sand Paper
Chalkboard paint (either green or black)
 4 : 1 in. x 4 in. x 8 ft. Plywood
Stain of your Choice : we used Jacobean by Minwax
Blue Painters Tape
Level
Miter Saw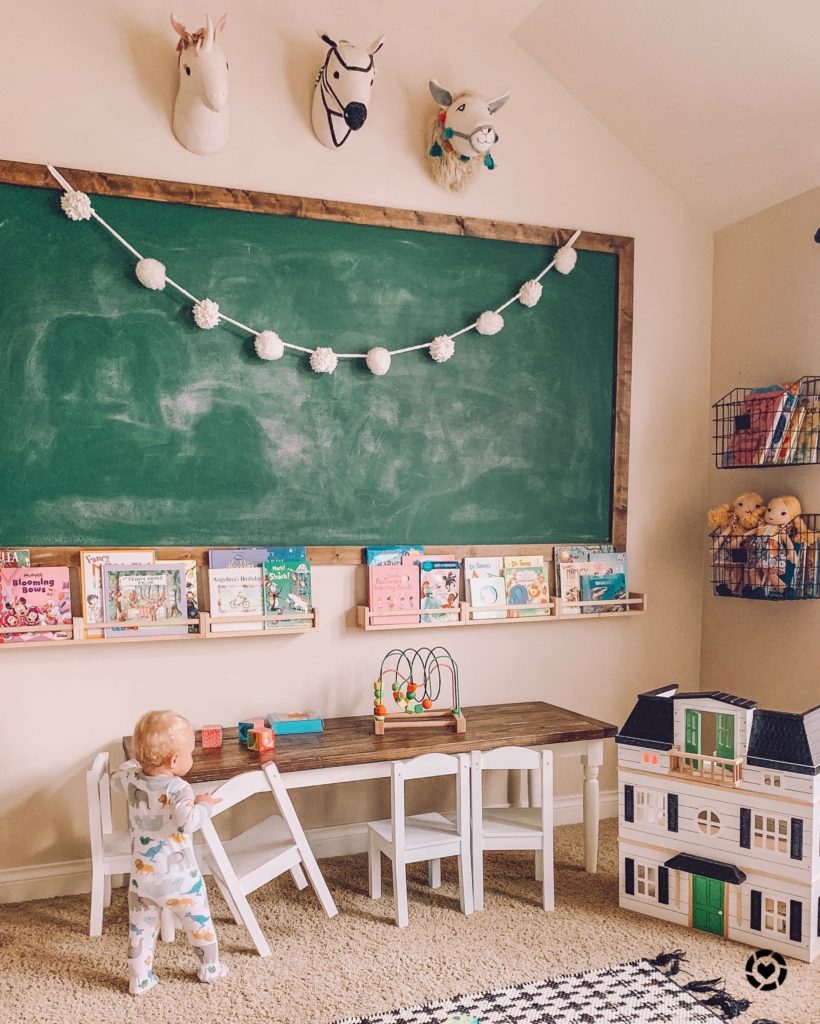 Directions:
Outline the area of the chalkboard you wish to create on your wall using the blue painters tape and the level to make sure it is straight.
Create a square, or rectangle with the blue painters tape
Inside the square that you created on the wall, sand down the wall. This is especially important if you have textures walls.
After Sanding, paint the wall using the chalkboard paint
Cut down your 1 in. x 4 in. x 8 ft. pieces of plywood to fit around the chalkboard
If you don't want to get fancy, don't worry about creating a 90 degree angle joint for the corners. If you wan't to create a 90 degree angle join, use a miter saw to cut each end of the piece of wood at 45 degrees.
Stain the wood with the stain of your choice and wait a few hours to dry
Use the Pressure Nail Gun to Nail the plywood around the chalkboard
I hope this DIY Chalkboard Wall was easy enough to follow! I wish I had taken pictures to show you along the way. But we made this before I had my blog! If you have any questions feel free to leave them below.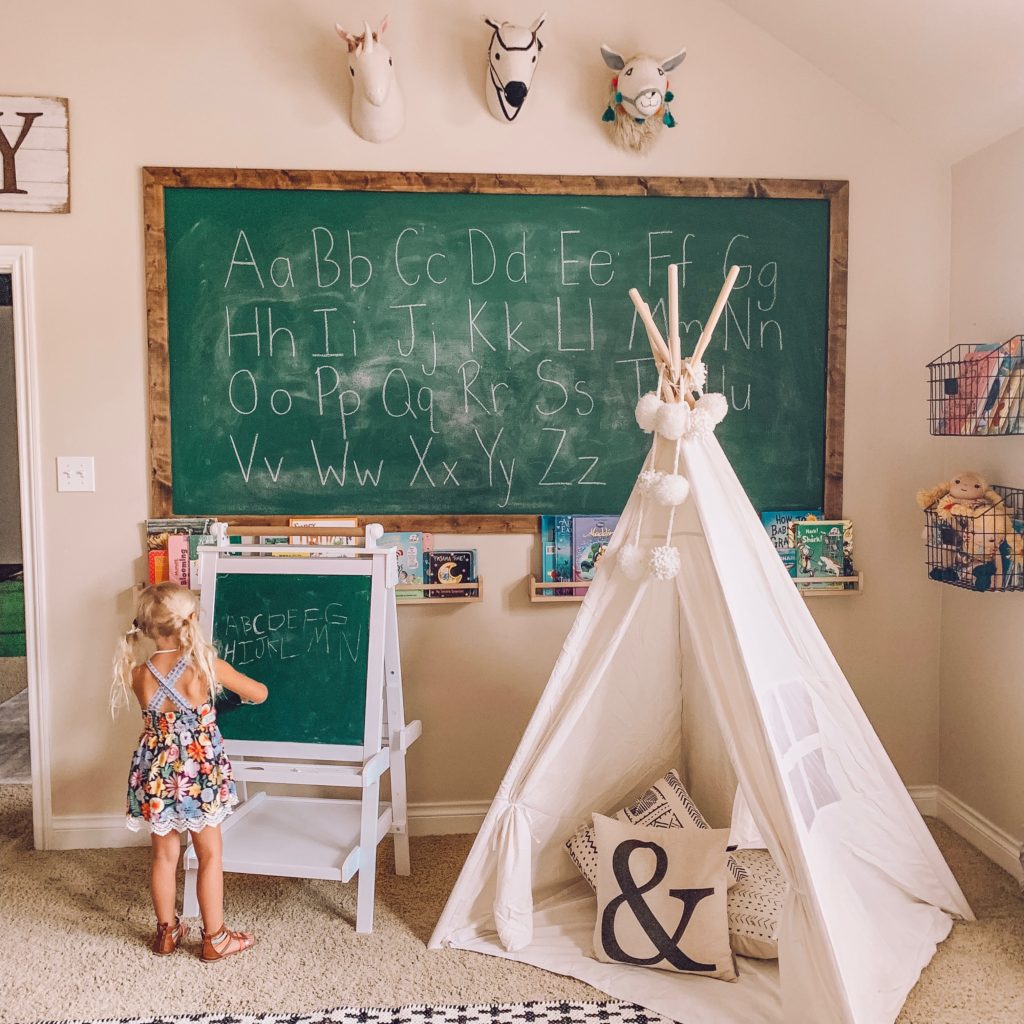 Here are a few pictures of the chalkboard wall over the past few years! It is such a fun piece to have in every kids playroom.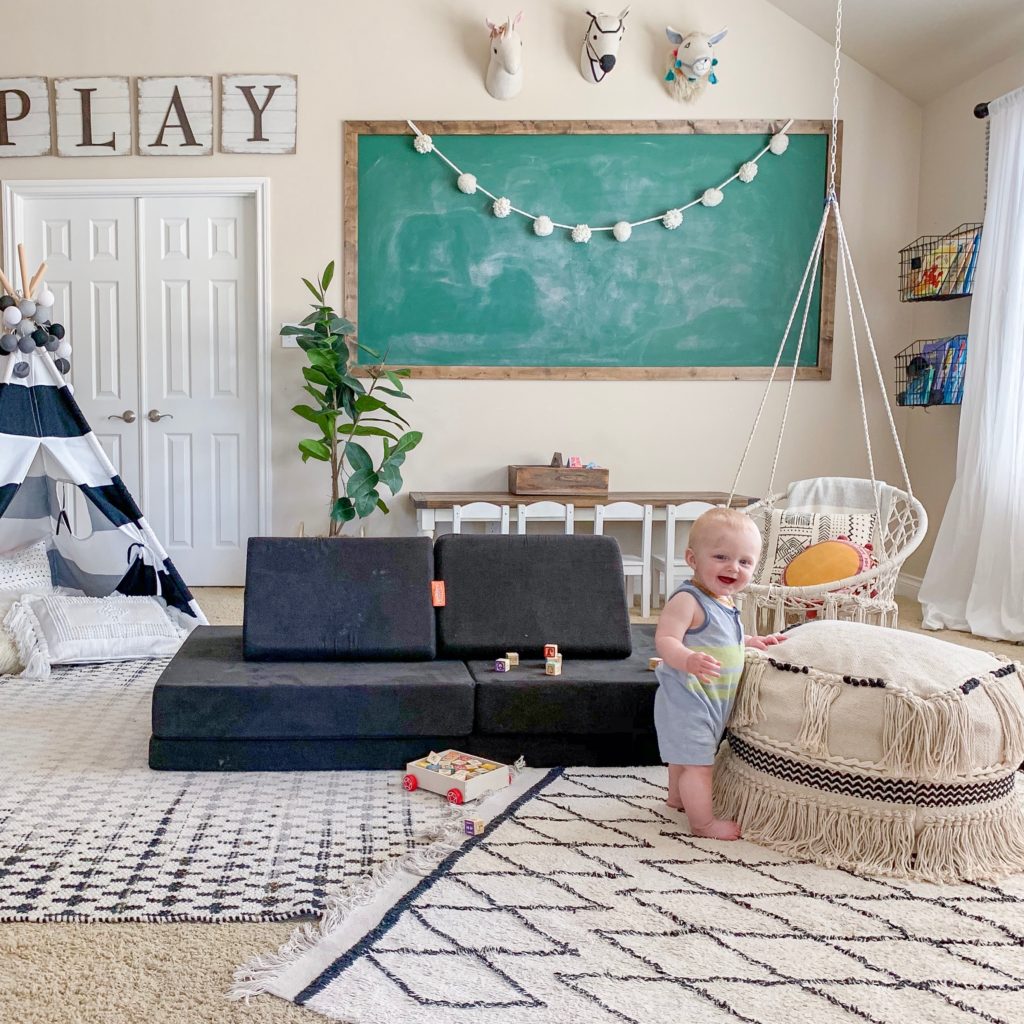 My favorite time to decorate the playroom is for Christmas. You can see more on how I decorated our playroom for christmas here.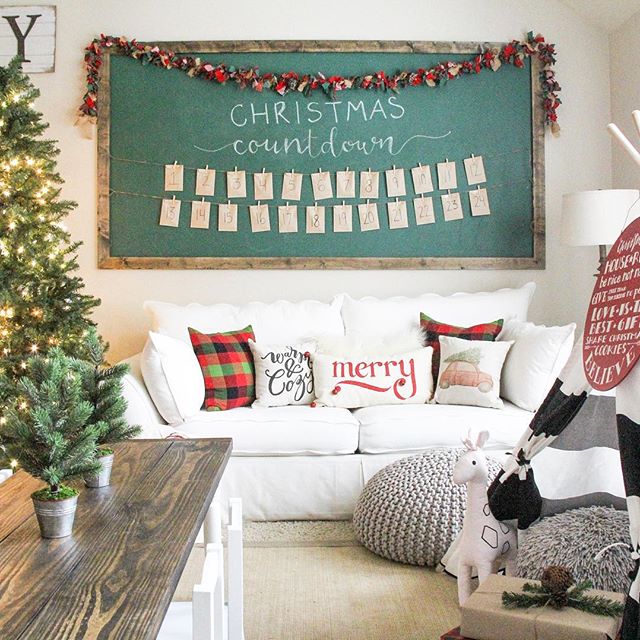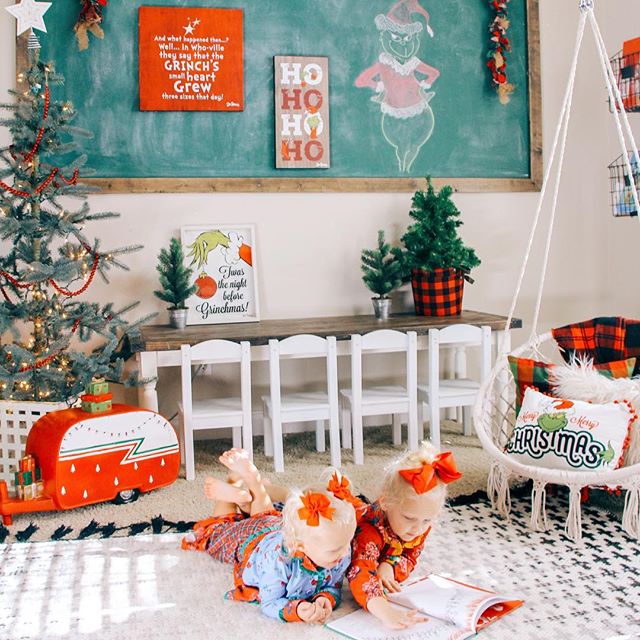 xoxo,
Leanna