An Epic Build-Your-Own Taco Board and More Festive Ideas
Make taco-tuesday or any night fun with a build-your-own taco board. From tacos to chips and salsa, and colorful fruits and veggies, make a delicious board for your next family night or fiesta!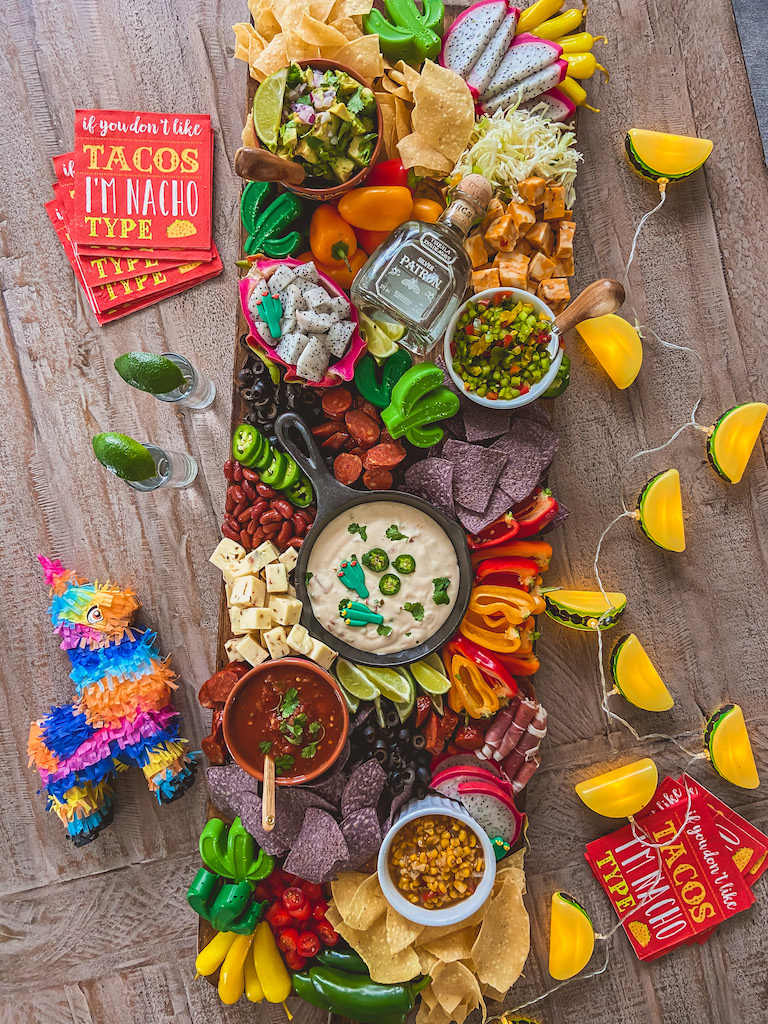 Cinco de Mayo is just around the corner and you better believe I couldn't let the day go by without celebrating with tacos, margaritas and all the festive things!! Since I love my themed boards, I knew it would be the perfect time to share a festive taco board.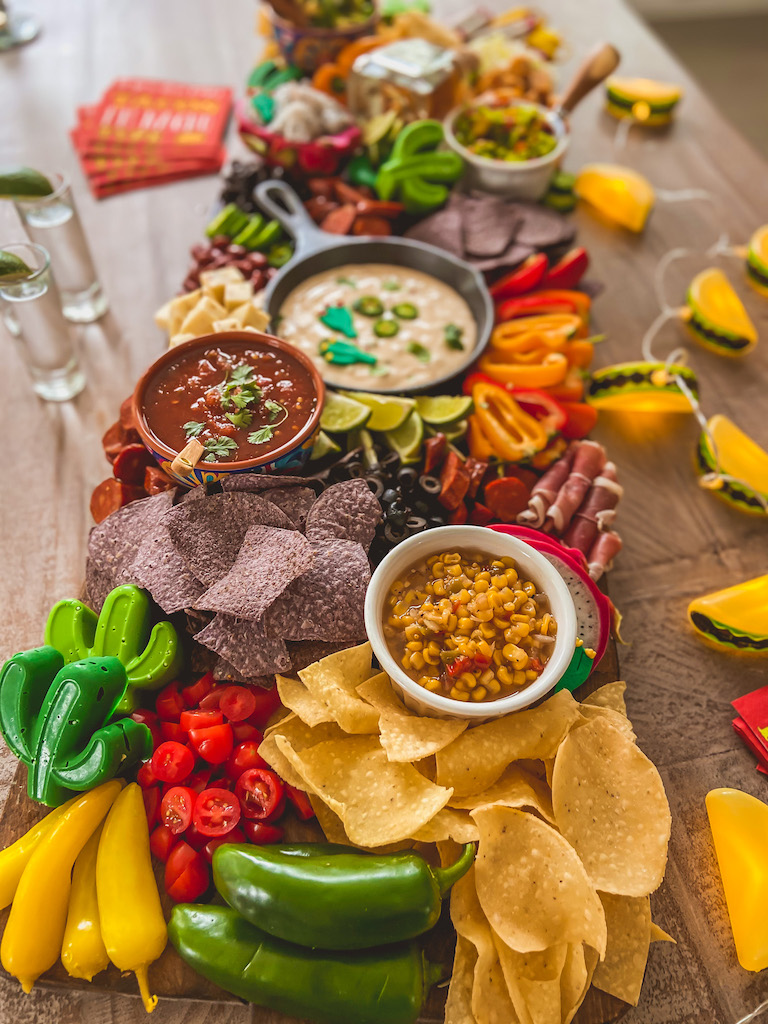 Boards are really so fun and easy! I enjoy putting together food boards for every type of occassion. Build your own boards are also perfect to feed a crowd. What I love about making these boards the most is that you can use anything you want and it its sure to be enjoyed by all. This taco board is perfect to eat on Cinco de Mayo, Taco Tuesday, or any other day of the week!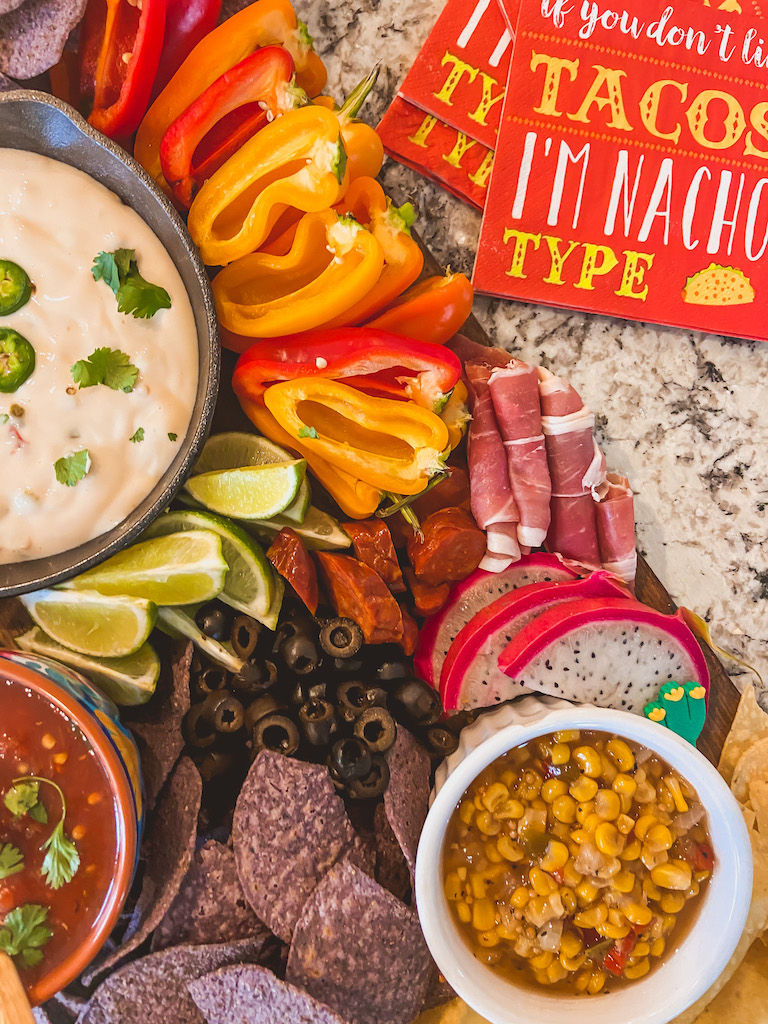 BUILD-YOUR-OWN TACO BOARD
This makes for a great way to serve Tacos for your friends and family. You can even eliminate the tacos and just do chips and dips!! All you need are a variety of tortilla chips, cut up fruits and veggies and dips! For the dips, put out salsa, warm queso, guacamole, corn salsa, or Pico de Gallo. This mouth-watering charcuterie board is sure to impress.
The ideas are really endless but some of my favorites to include on a festive Mexican Themed board are:
Guacamole
Pico de Gallo
Corn Salsa
Avocado
Jalapeño
Banana Peppers
Variety of Red, green and yellow peppers
Dragon Fruit
Cheese
Chorizo
Lettuce
Tomatoes
Beans
Rice
Queso
Cilantro
Limes
Chicken
Steak
Taco Shells
Black Olives
Purple Onion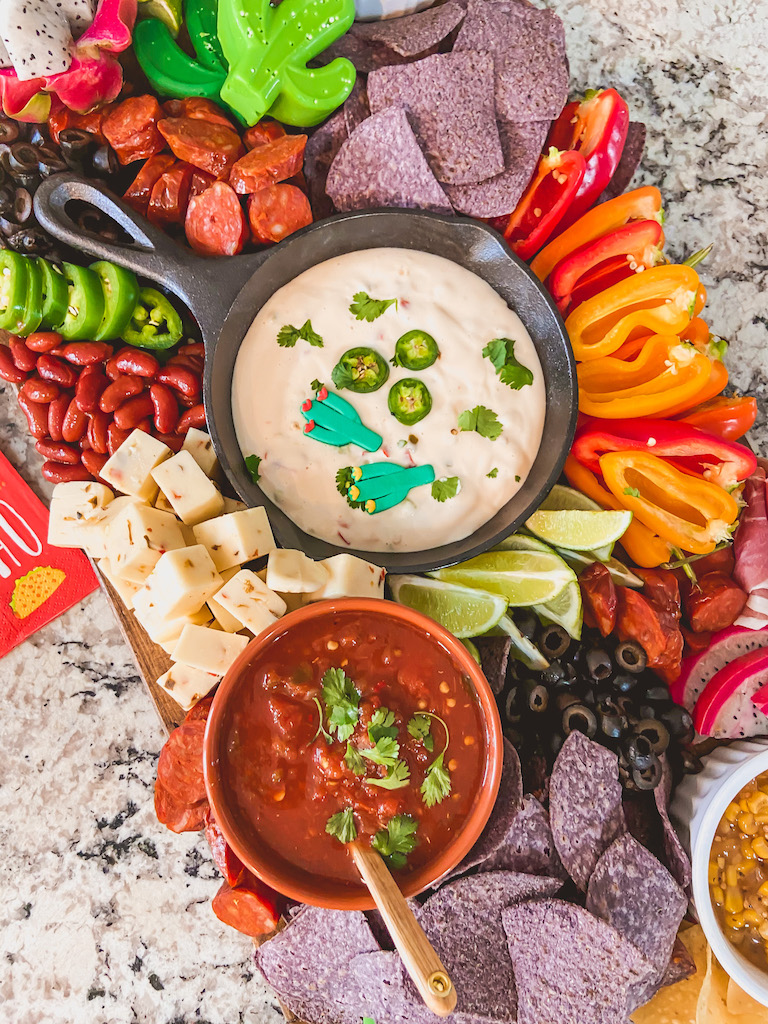 How to Make a Taco Board: A Few Easy Tips
I have made a few boards over the years and have learned some easy tips that I always follow to create not only a delicious board but also one that will wow your guests! Always start the board by placing the largest items first, including small bowls. After, add in chips, crackers, or breads around the larger items. Next, add in meats and cheeses, making sure to scatter around the board to very the texture and colors. Then, fill in veggies and fruits creating small sections around the boards. Keep in mind you can have more than one section of the same item. Finally, fill in all the empty gaps with smaller items such as candy and a variety of nuts.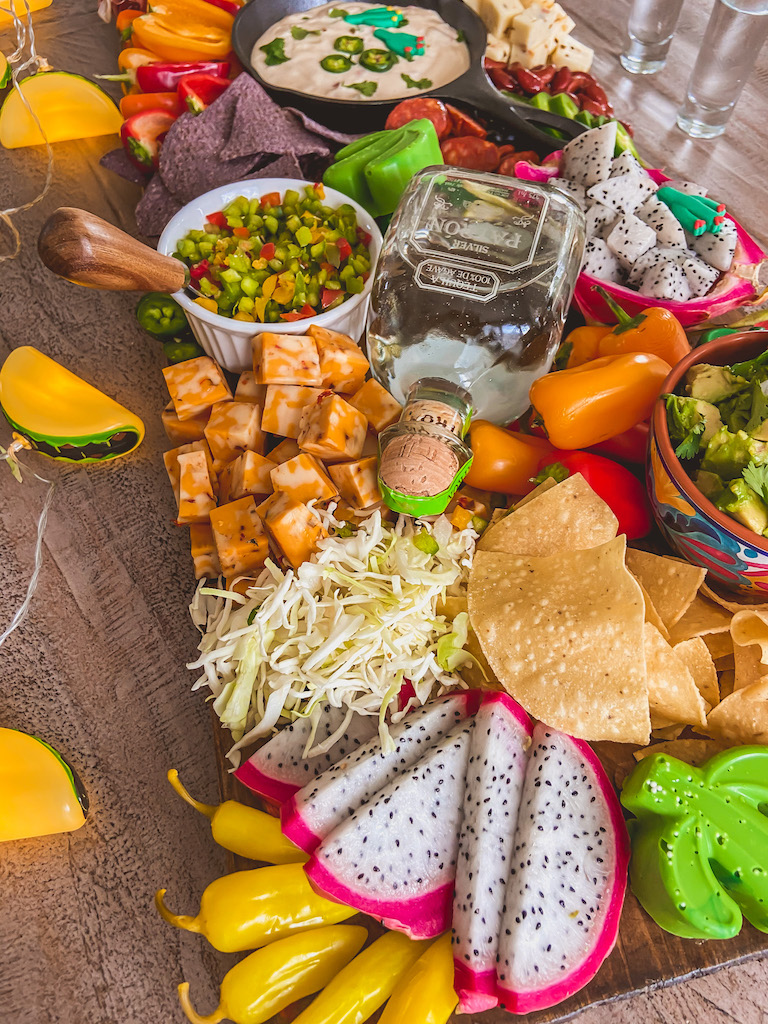 Watch this fun video to see how I put it all together!
I linked a few of the items I used for this board as well as some long wood serving boards below.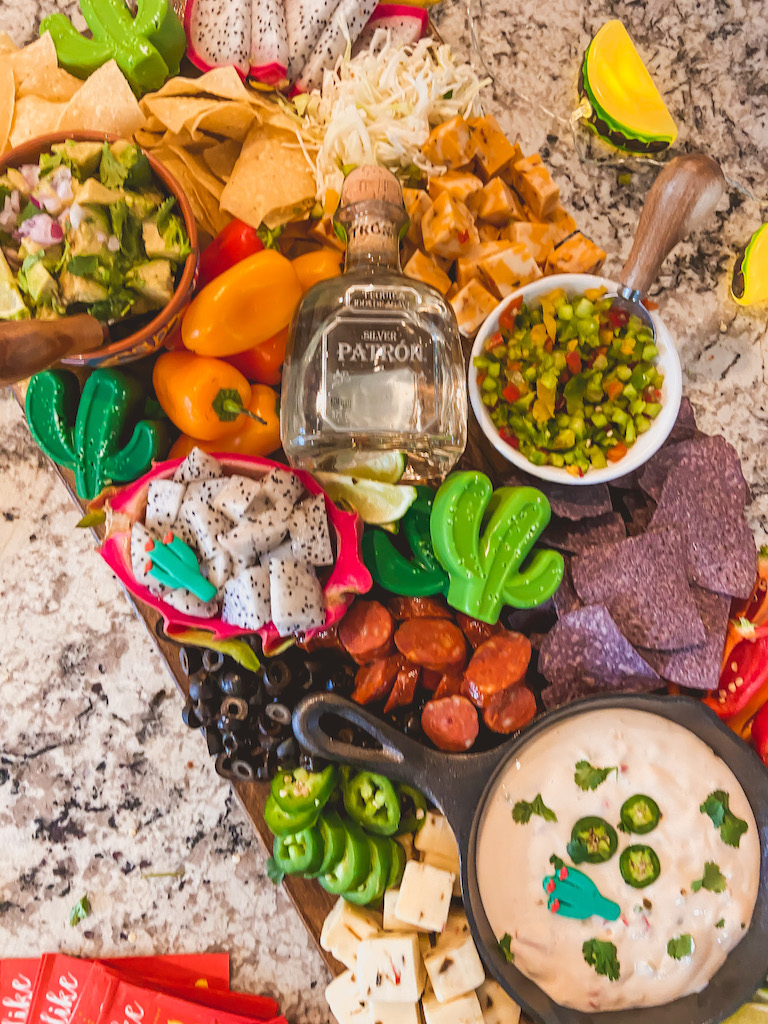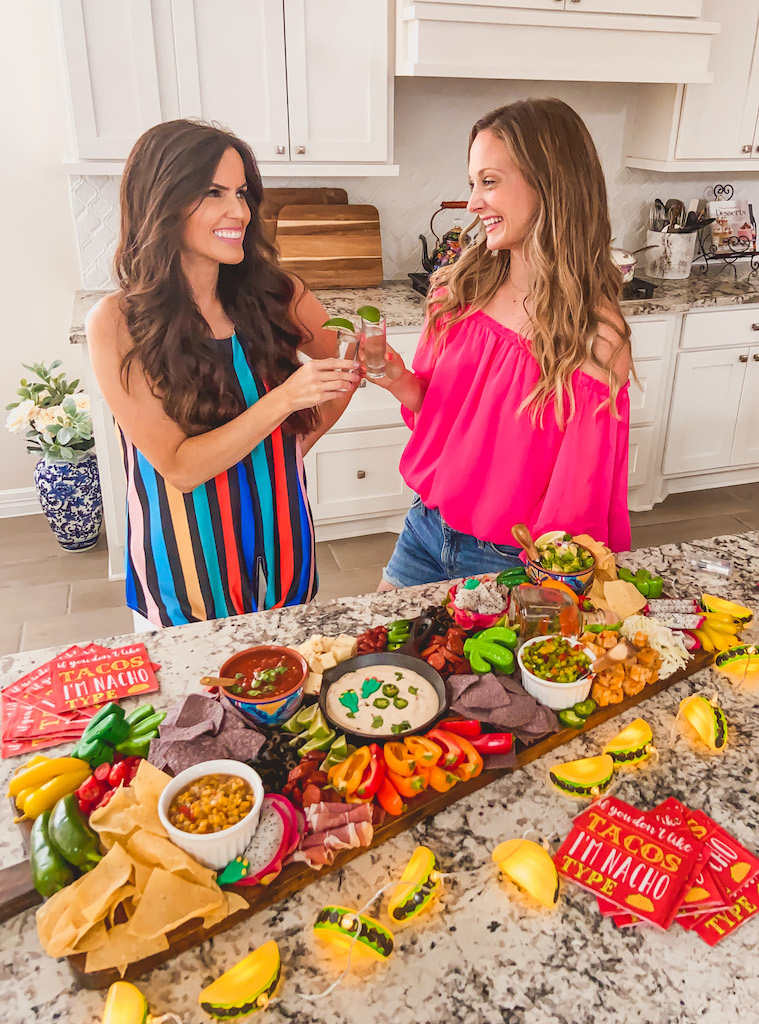 Other Festive Charcuterie Boards
St. Patricks Day Dessert Board
Halloween Cheese and Dessert Board
Now tell me, does this inspire you to make a festive board??
xoxo,
Leanna