Valentines Day Dessert Board for Fun At Home Date Night
A super fun and easy Valentines Day Dessert Board that is perfect for an at home date night or to celebrate Galentines day with you besties!!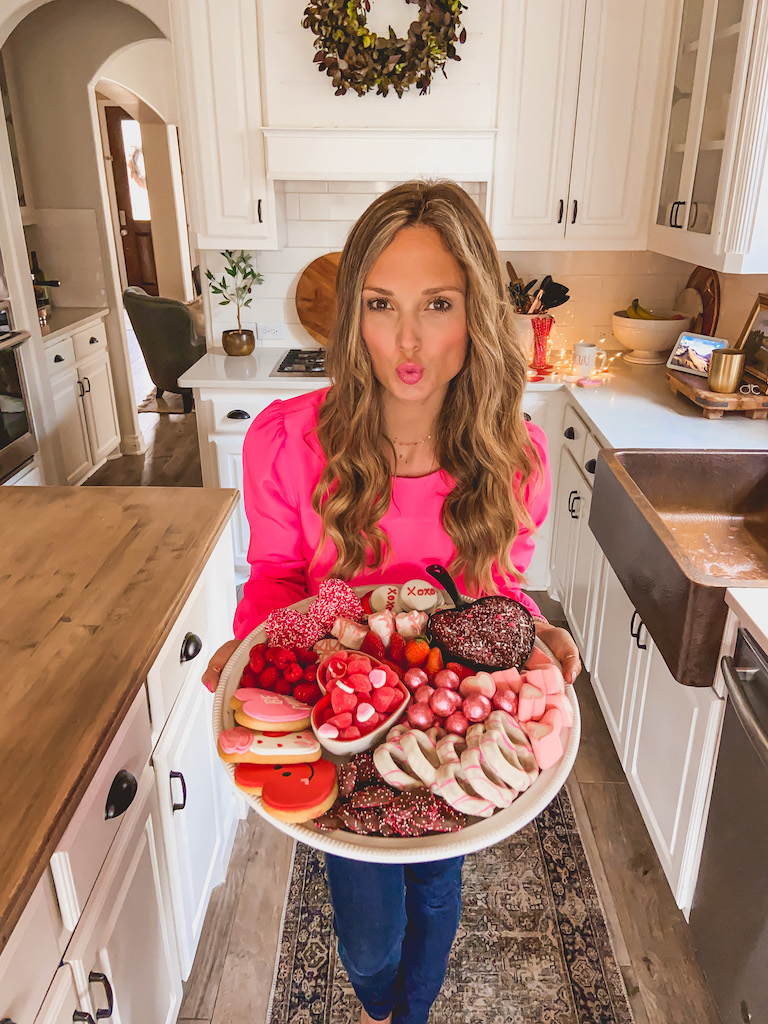 Valentines Day Ideas
Charcuterie boards are right up there with Christmas and birthdays for me!! I LOVE them. They are SO fun to create! I have made them for almost every holiday. I have a Christmas Charcuterie Board , a fun festive Halloween Cheese Board and lets not forget about the epic 4th of July Grazing Board!
Valentines Day Dessert Board
Valentines Day is full of all thinks pink, red and chocolate and this Valentines Day Dessert board turned out way too cute!!!!! I found all the item from either Target, Homegoods or HEB.
As soon as I started to see the Valentines Day items show up in the store I grabbed it! If you don't buy the fun festive items early they will be gone!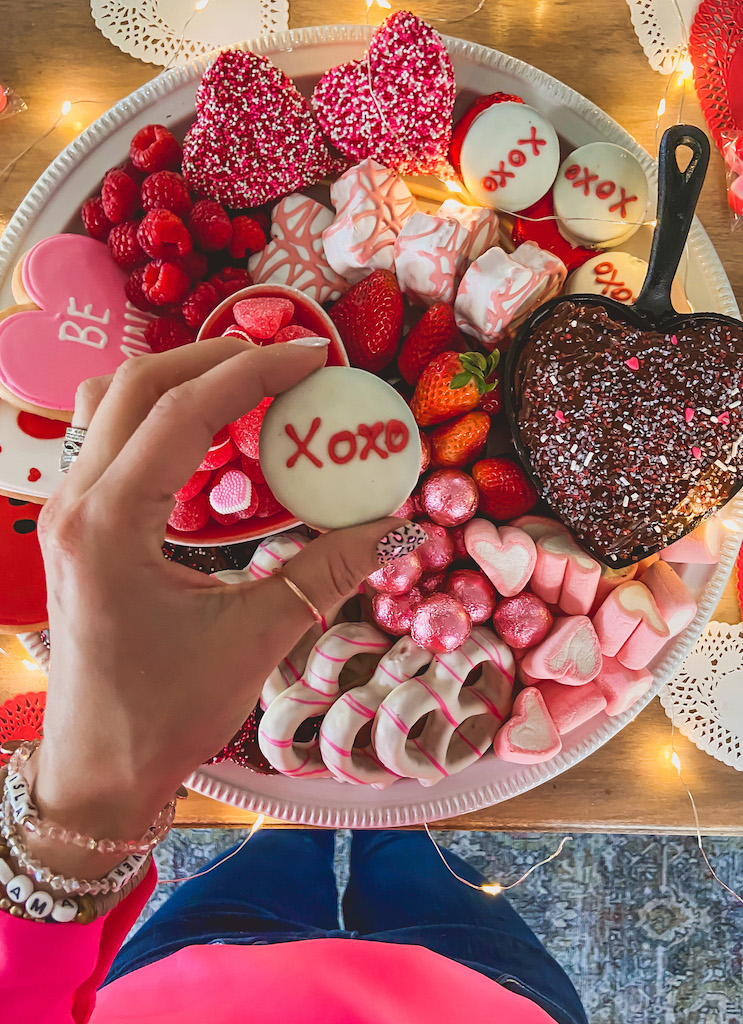 I love the idea of making a festive Valentines Day board for an at home date night for Valentines Day. Set this up for your loved one and enjoy it with a glass or two of red wine.
Feel free to add your favorite sweets! You can even add in some cheese too! The ideas are really endless!
I listed out some of my favorite items to use on your dessert board but there are SO many other things you can use!
VALENTINE'S DAY CHARCUTERIE BOARD IDEAS
brownies
chocolate covered pretzels
heart shaped cookies
raspberries
strawberries
heart shaped marshmallows
chocolate covered oreos
heart candies
Whether you are spending Valentines Day at home this year or are going out for a date night, I hope you have the BEST time!!! We don't have any plans and I am going to recreate a smaller version of this on Valentines Day!
This year, I thought it would be a fun idea to create smaller versions of this board to make for Teachers! I am going to box up the extras into small cake boxes and tie with a festive bow!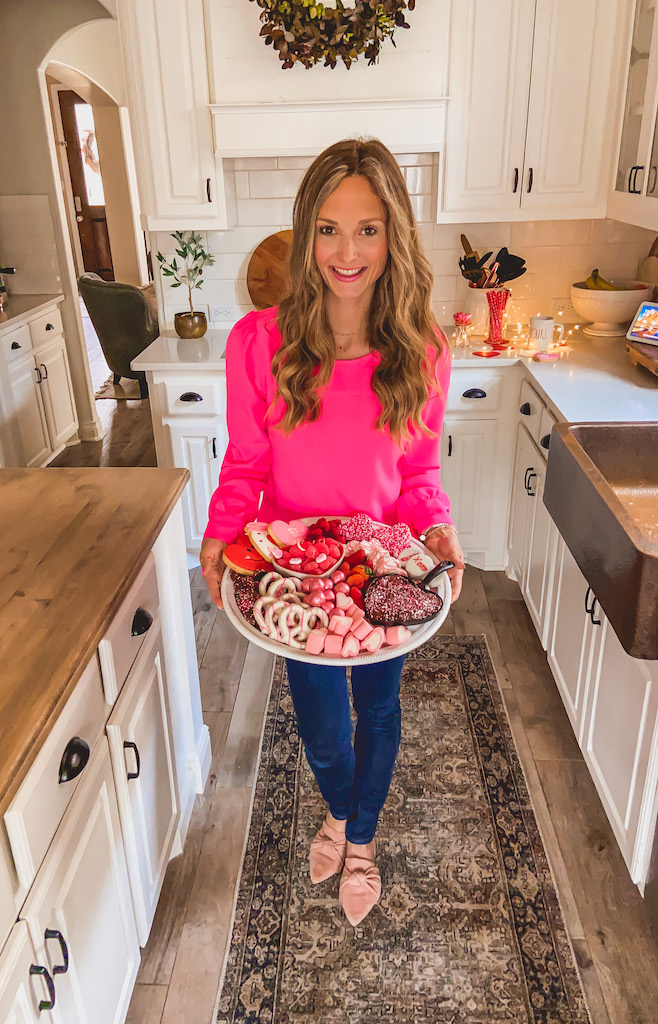 I hope this fun Valentines Day Dessert Board inspires you to create your own board this year!
xoxo,
Leanna