How to Create a Cozy Kitchen: 5 Kitchen Styling Tips
We spend so much time in our kitchen. Whether we are cooking, entertaining, working, or cleaning… it is safe to say that the kitchen is the heart of our home. And why not make it a space that is warm and inviting?! I love to decorate my kitchen with items that are not only practical but are also pretty! This post rounds up some of our favorite, everyday kitchen items that we LOVE! Also sharing a few different kitchen styling ideas to create a cozy kitchen!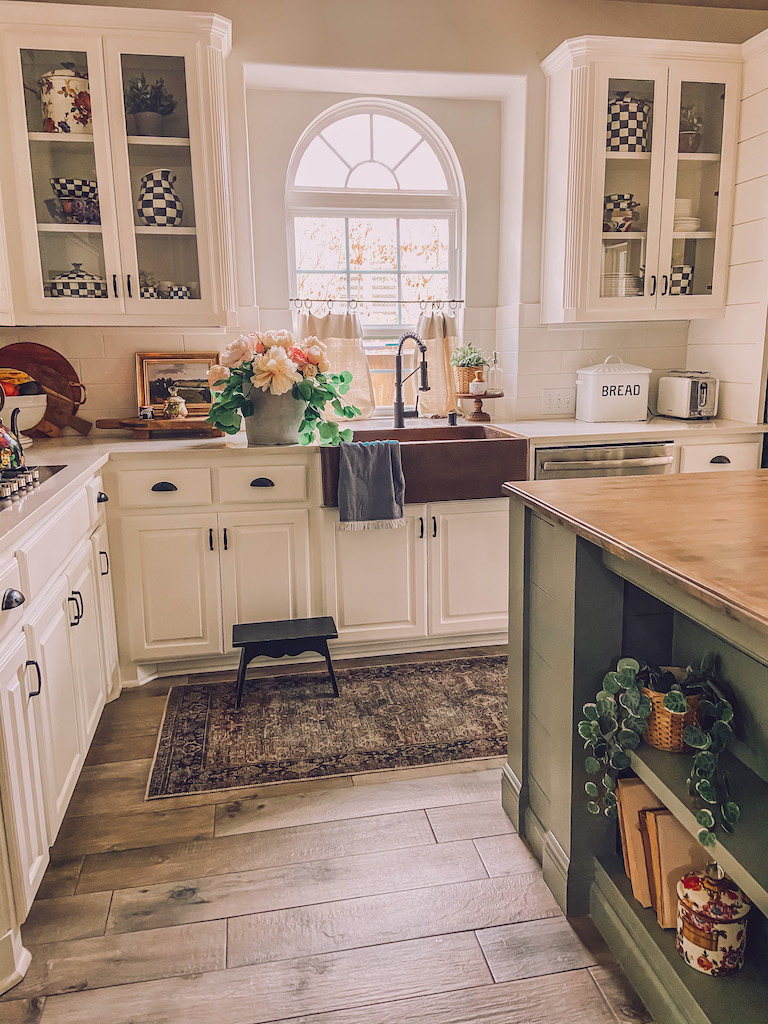 Thank you MacKenzie-Childs for sponsoring this post.
5 Kitchen Styling Tips for a Cozy Kitchen
To have an organized kitchen doesn't necessarily mean that everything has to be put away. Having the most useful things handy on our counters can be a big time saver and can also serve as decor! All you need to do is find pretty but useful things to have out. This also eliminates having to buy things that only serve as "decor" for your kitchen, you can use what you already have! Sometimes all you have to do is move a few things around to make your kitchen feel new and refreshed!
Tip #1
Find a pretty little jar or canister to display your spatulas and larger spoons on your counter. I love to think outside of the box when it comes to using things as decor.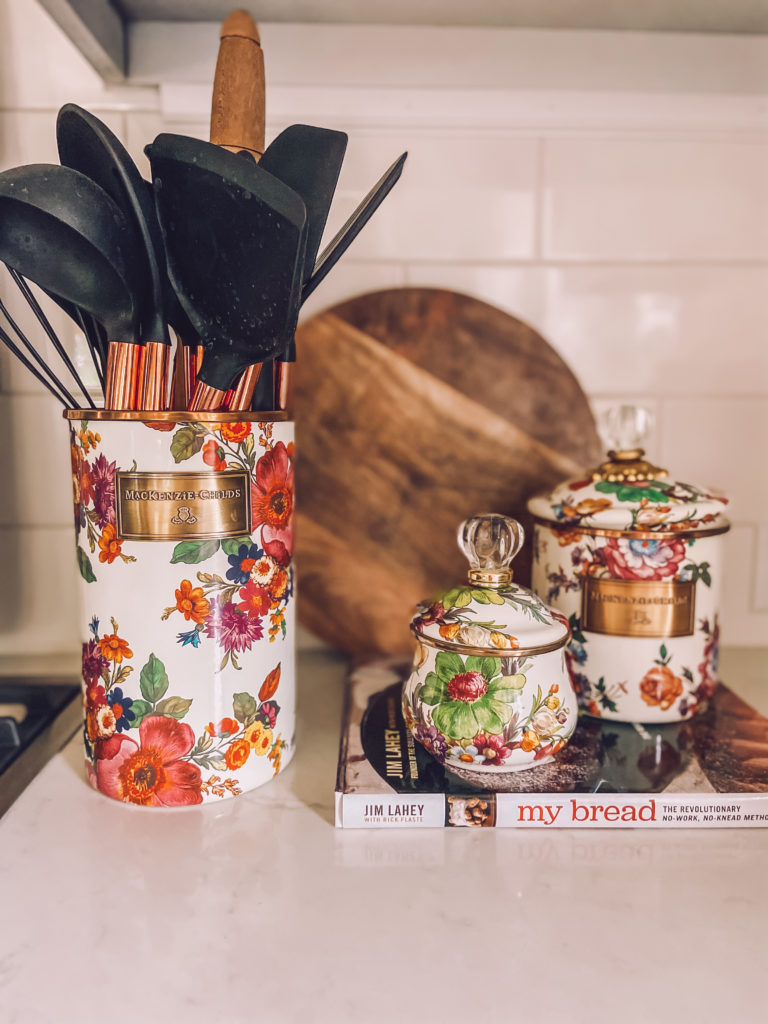 This floral utensil holder can also be used as a flower vase! I also love to use serving utensils that look good displayed on your counter as well. If they are going to be out on display, they might as well be pretty!!!

Tip #2-
Open shelving or glass cabinet doors are a fun way to display gorgeous pieces that you actually use. I add warmth to my kitchen by using pieces with different textures and colors. Stack items for added height and use faux florals for some added texture.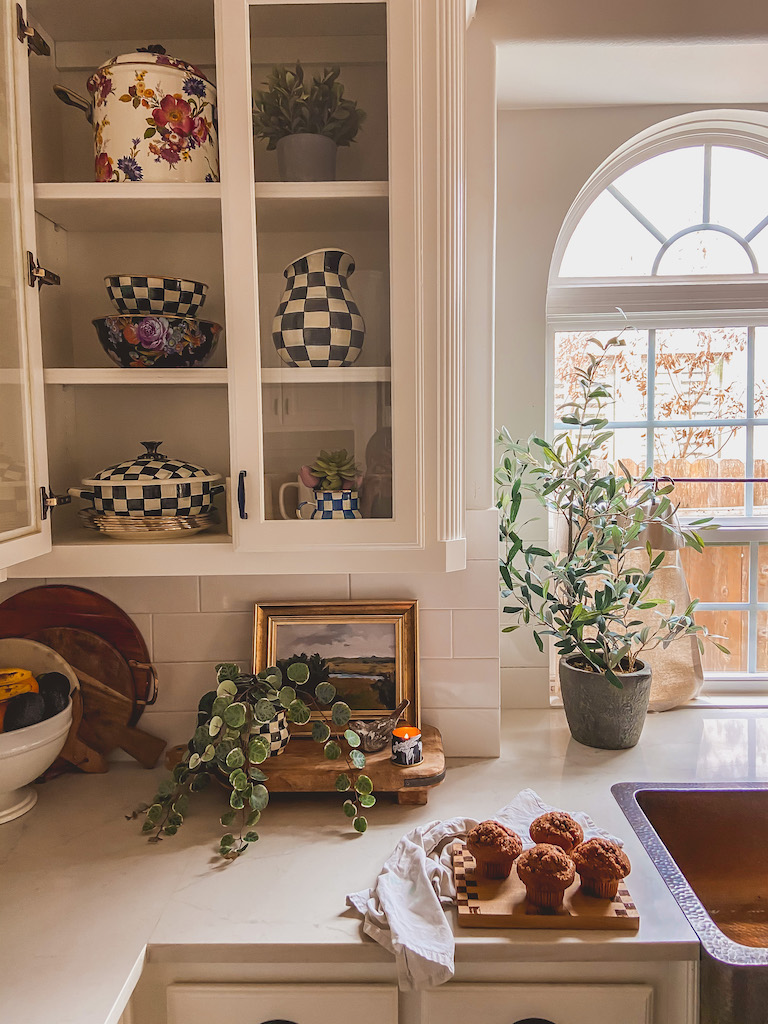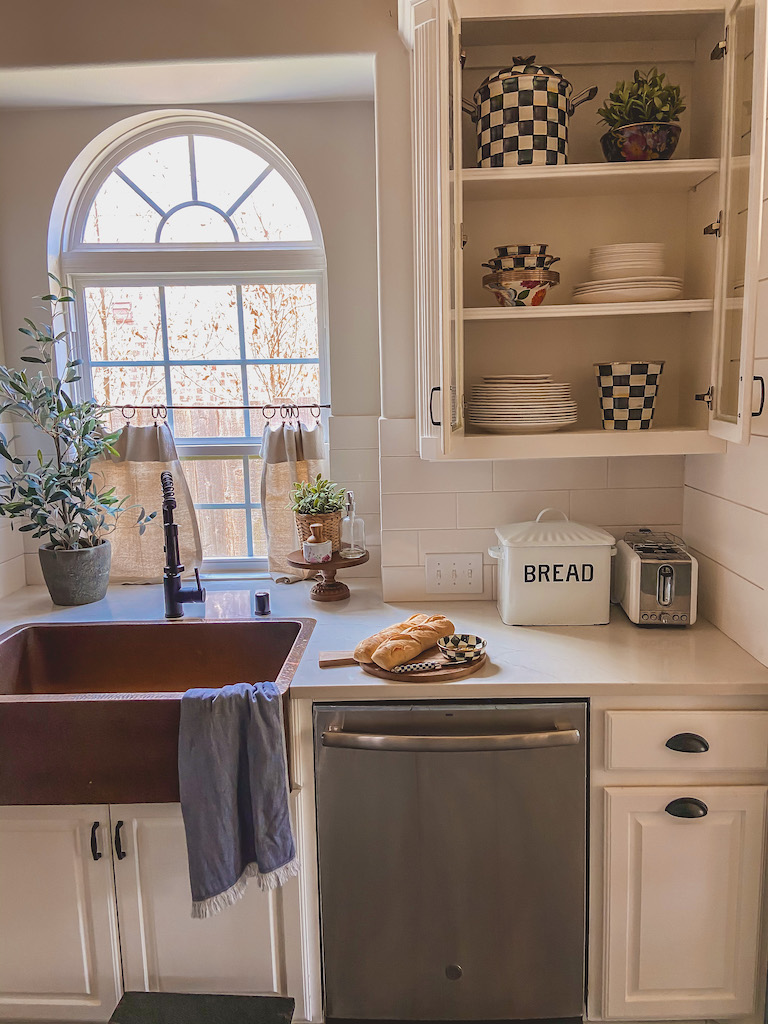 Tip #3-
Keep counters free of clutter, yet functional. I do have items on my counters but they are mostly oversized bigger items then a lot of little things. I like to use cutting boards for warmth in my all white kitchen and I use them daily when cooking!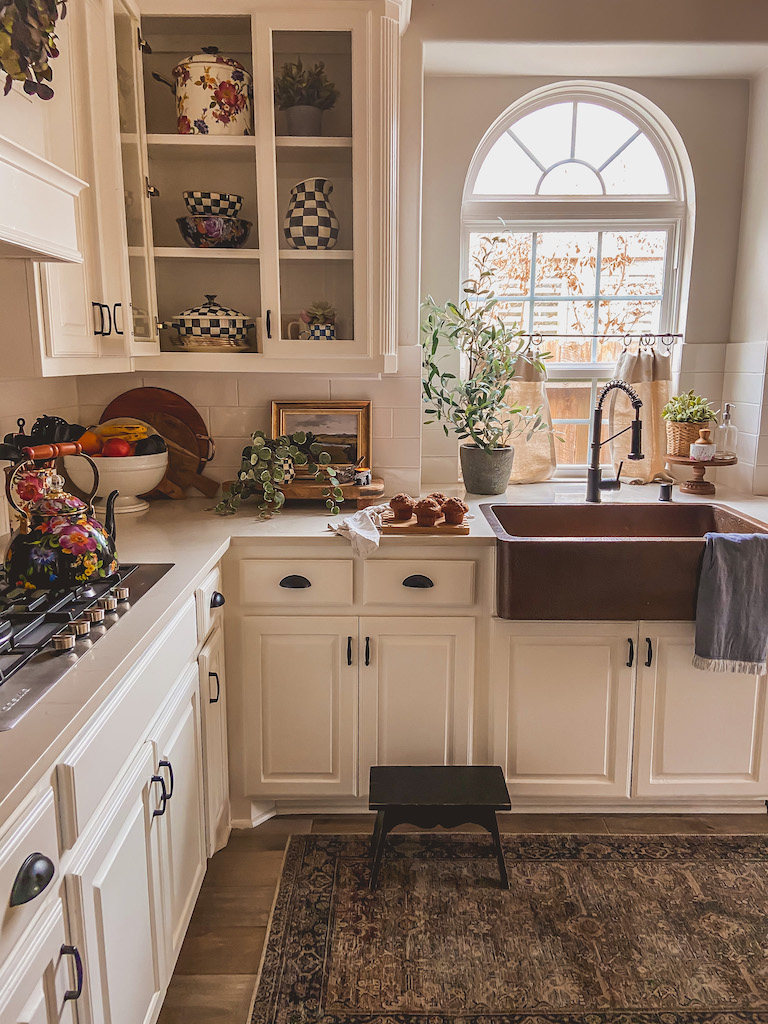 Tip #4-
Adding color to a kitchen can still be neutral. I recently painted my kitchen island this gorgeous greenish grey and although it is a color it is still neutral. The moody color contrasts with the white cabinetry and makes the kitchen so much more cozy! Although I am a big fan of ALL white kitchens, recently I have had all the heart eyes for adding color.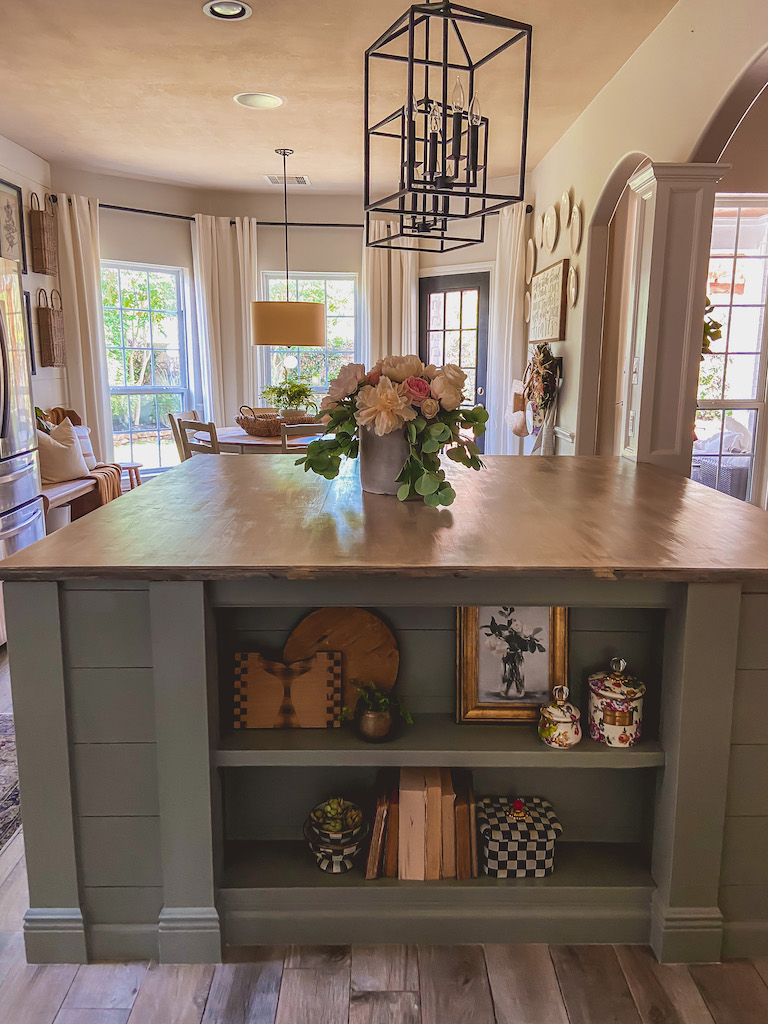 Tip #5 –
Simple and neutral wall decor can add so much to any space. Stick to wall decor that can be used all year round and think outside the box to add texture. I added baskets and a cutting board to ground the center wall art.
One more extra Kitchen Styling tip!
Your pantry can by pretty too!!! I added a fun little lemon wallpaper to my pantry because why not??? The different patterns in here make me SO happy! Yes, this was before I filled the baskets with food but color and pattern can be so fun to add to any space!! Don't you agree??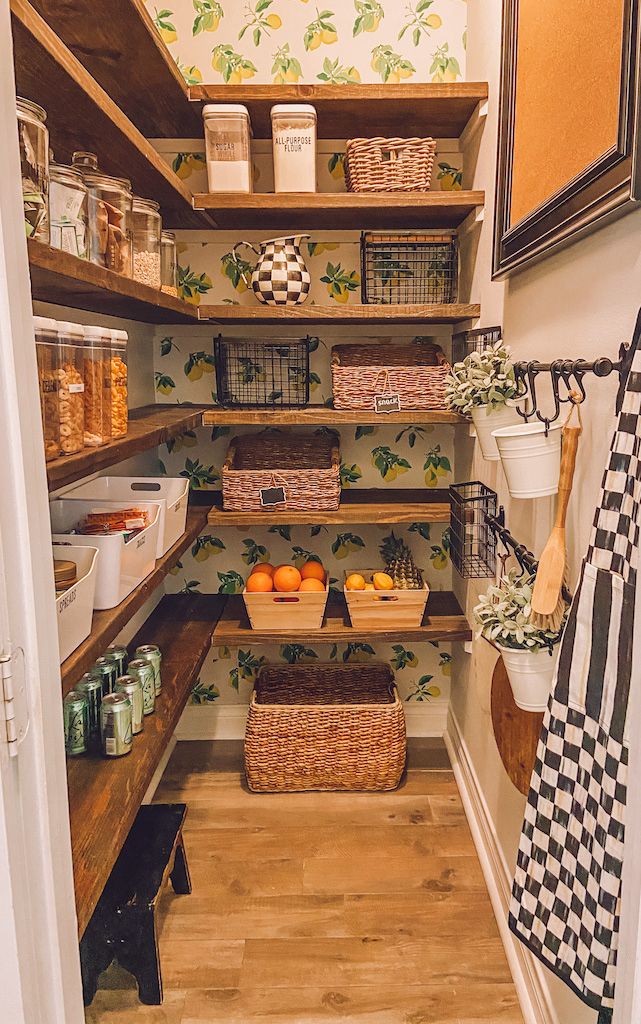 I hope you enjoyed these easy tips!
xoxo,
Leanna