Easy Halloween Home Decor Ideas
This is the first year I have decorate for Halloween in our home and I have to say I had so much fun! With the help of some of my favorite blogger friends we have rounded up some fun Halloween home decor ideas for your home!
I always thought halloween decor was cheesy, but I think I managed to decorate as tastefully as halloween decor goes.
Kitchen Halloween Decor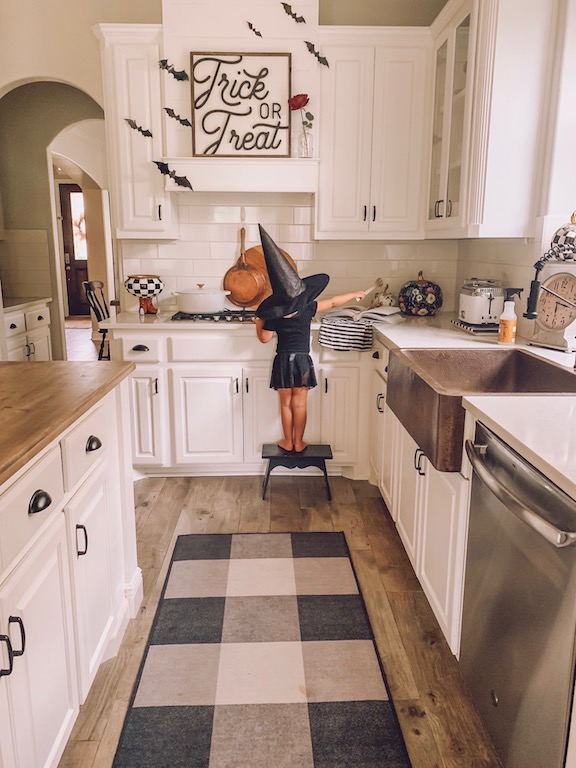 Laundry Room Halloween Decor
Do these spiders freak you out? These cheap little spider decals were so fun to use in the laundry room!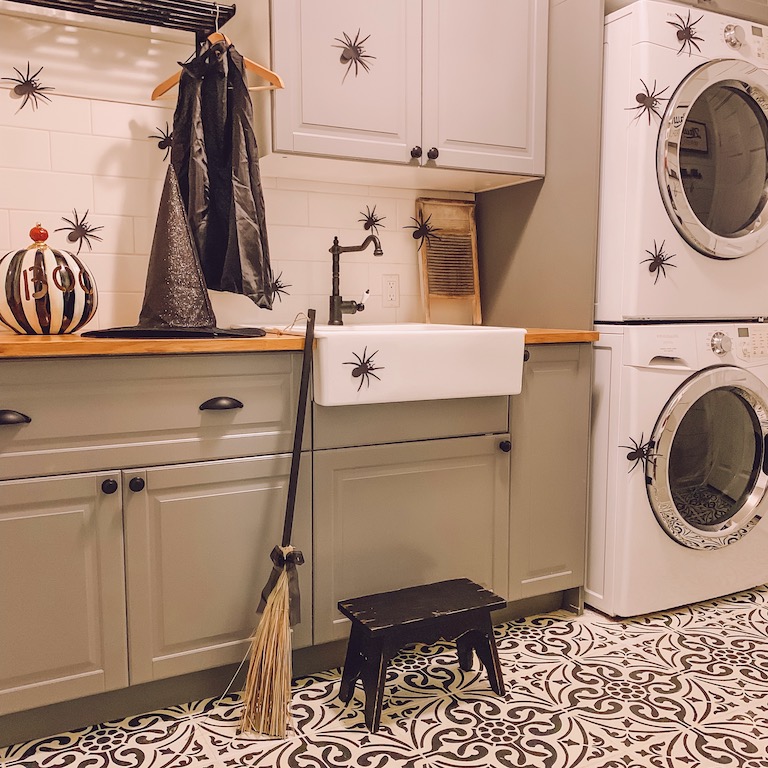 Dinning Room Halloween Decor Ideas
My favorite part of decorating for halloween this year was my halloween tablescape. I really went outside of my comfort zone in designing it. My kids loved the spooky touches!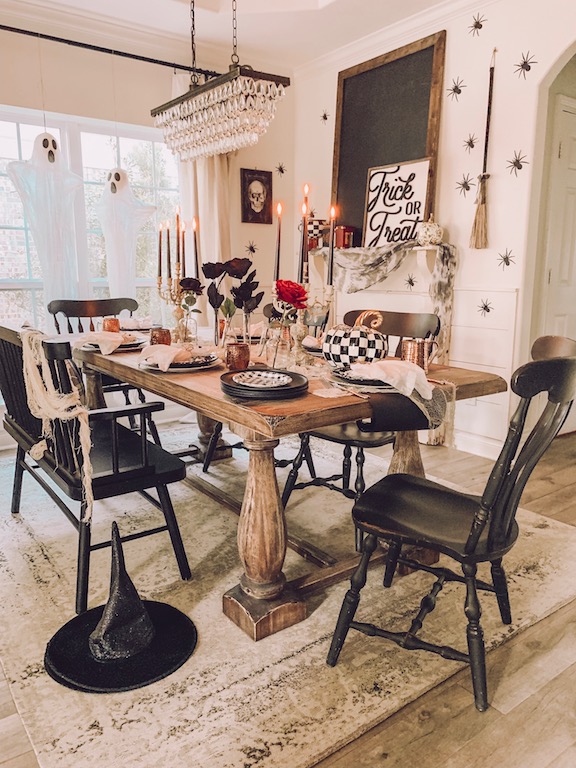 I hung ghosts from the window which was my favorite halloween touch!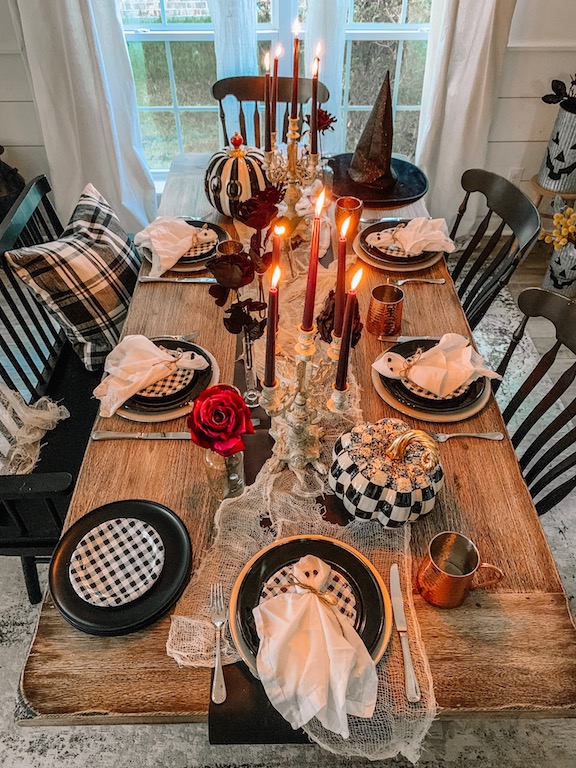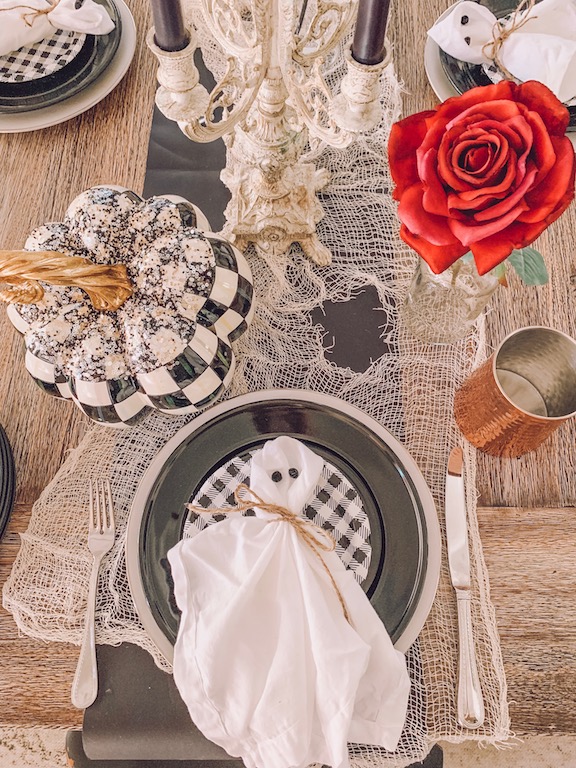 I used simple white napkins to make easy DIY ghosts for the center of each plate! The eye balls were black pom poms I just laid on top!
I found black florals from Michaels and added them to the center of the table with black candles.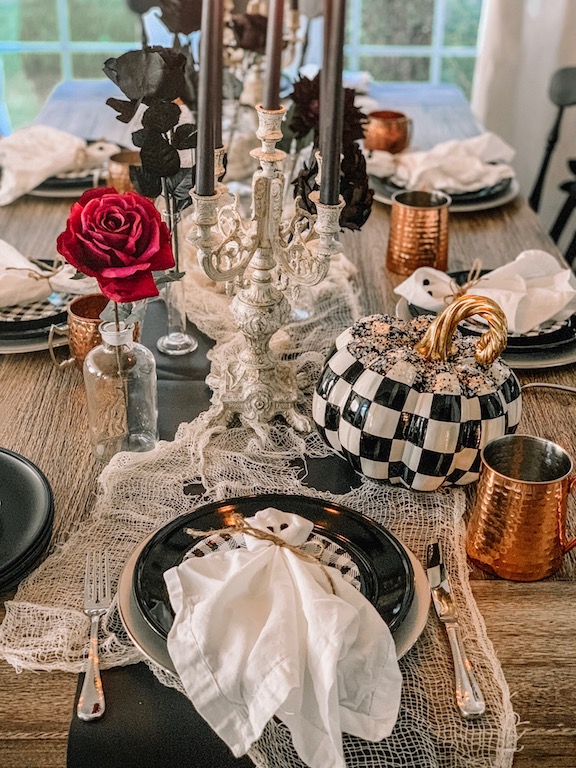 The Mackenzie Childs pumpkin adds a bit of glamour to the entire table!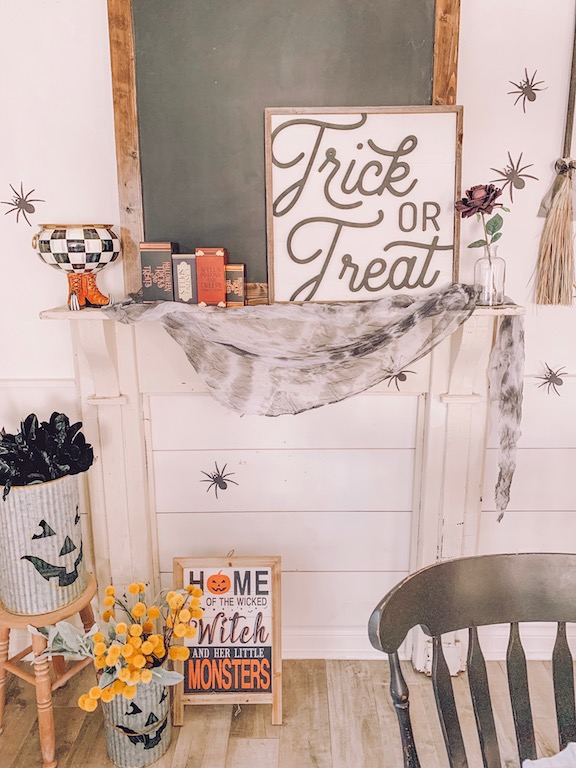 I love styling tablescapes for each and every season! If you want to see my fall tablescape from this year click here.
Kids Playroom Halloween Decor
The last room I added halloween decor to was the playroom. I added some bat decals to the kids playroom and this fun sign by Harper Grayce.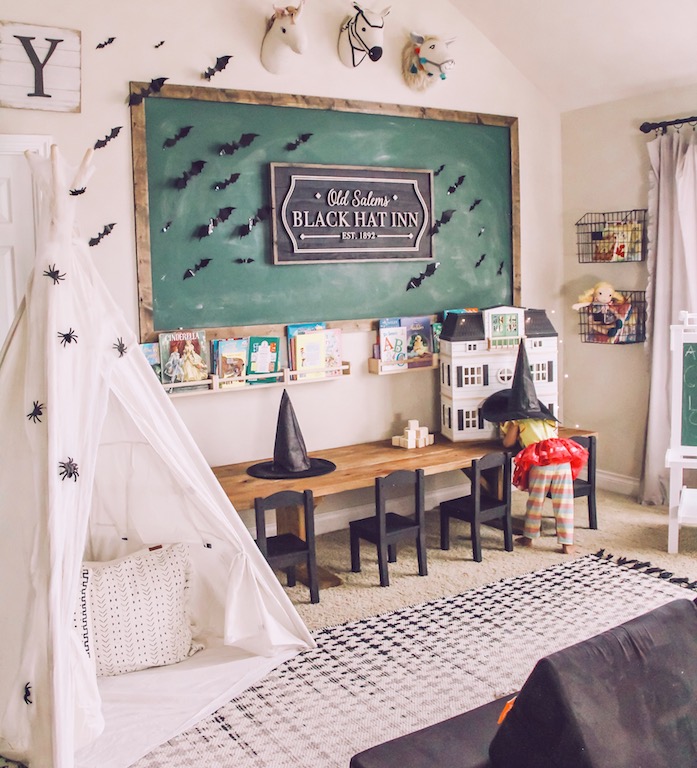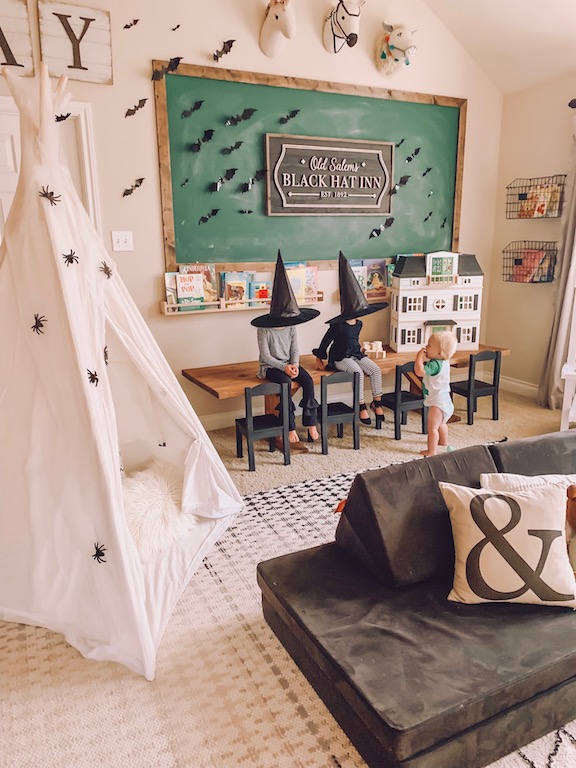 I also decorated the kids tee pee with spiders and spider webs! It really doesn't take much to add some fun halloween decor to your home!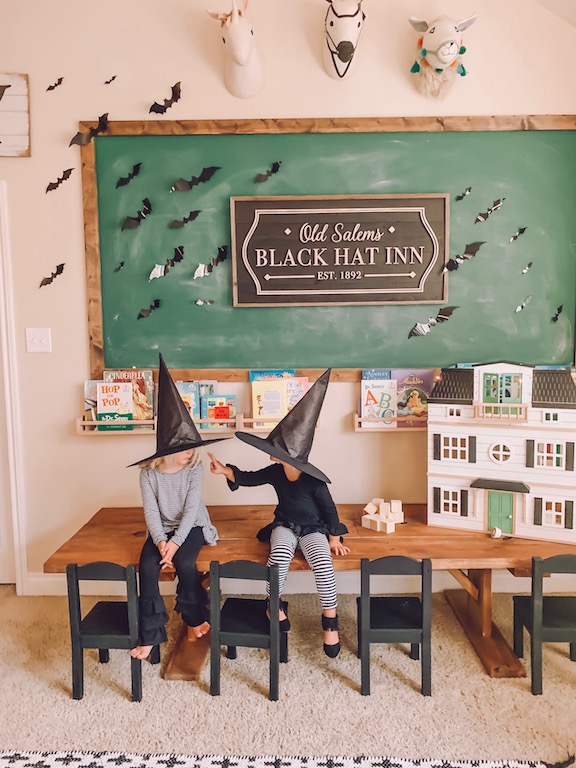 It is safe to say that this year will not be my last year decorating for Halloween! Do you decorate for halloween? If not, I hope this post today gave you some fun and easy halloween home decor ideas!
xoxo,
Leanna