The Ultimate Backyard Campout with S'Mores Dip
How to create a fun backyard campout this summer. An easy outdoor activity for kids at home.
I have to admit, I am not the outdoorsy type. I also am definitely not the camping type of girl. Something about sleeping outside with all sorts of creatures freaks me out. However, I've always wanted to go "glamping". Put me in a cabin with a bathroom, an air mattress and air conditioning and I will be good to go! We have never been on a family camping trip… but it is something the girls have been begging to do all summer long! So instead of going to a traditional camp site, I set up a fun backyard campout in our backyard!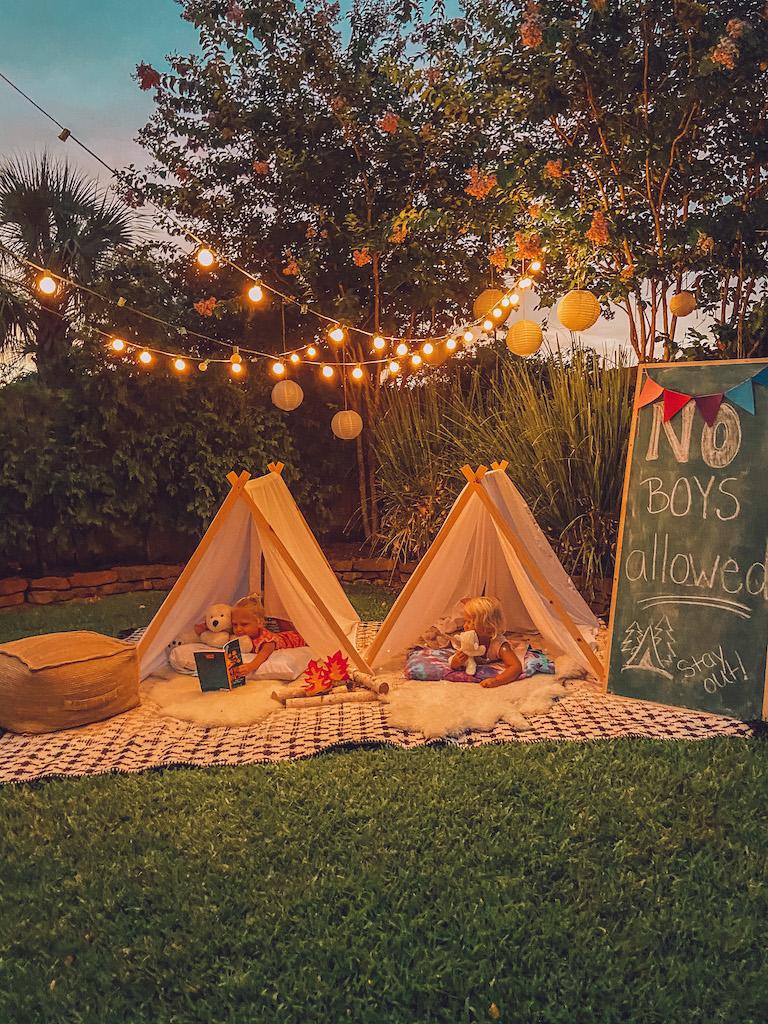 The girls had SO much fun, and I think I had more fun setting up the campsite!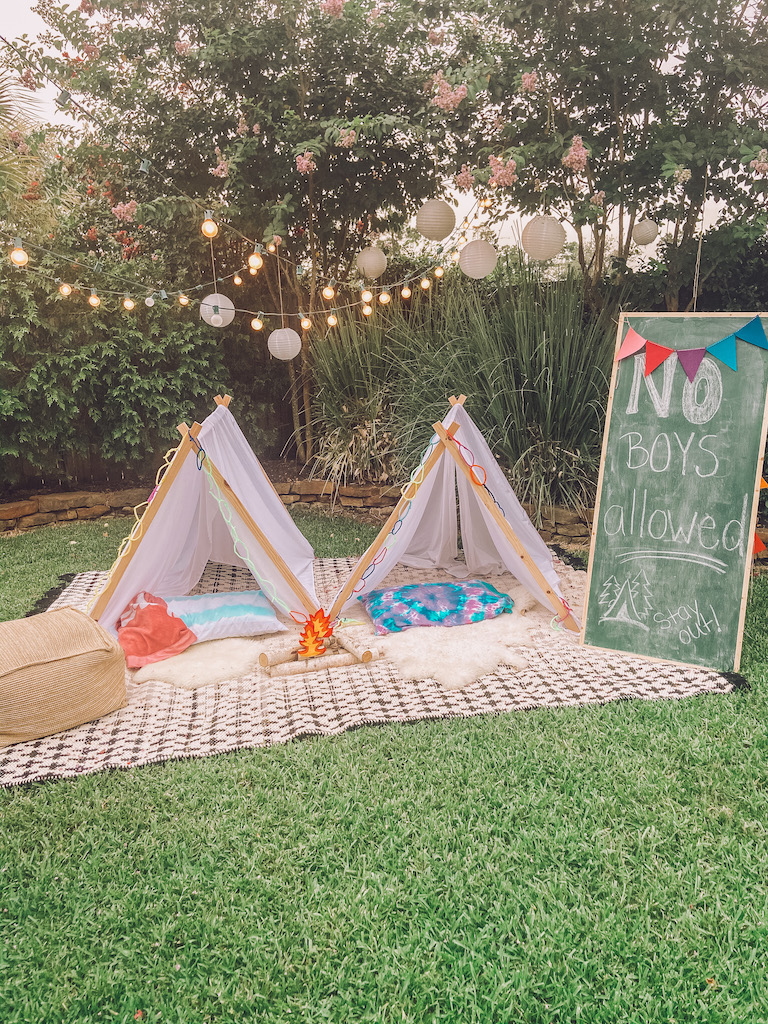 Simon made these cute little tents that I added white sheets to.
I also made a faux fire out of felt to add to their campsite.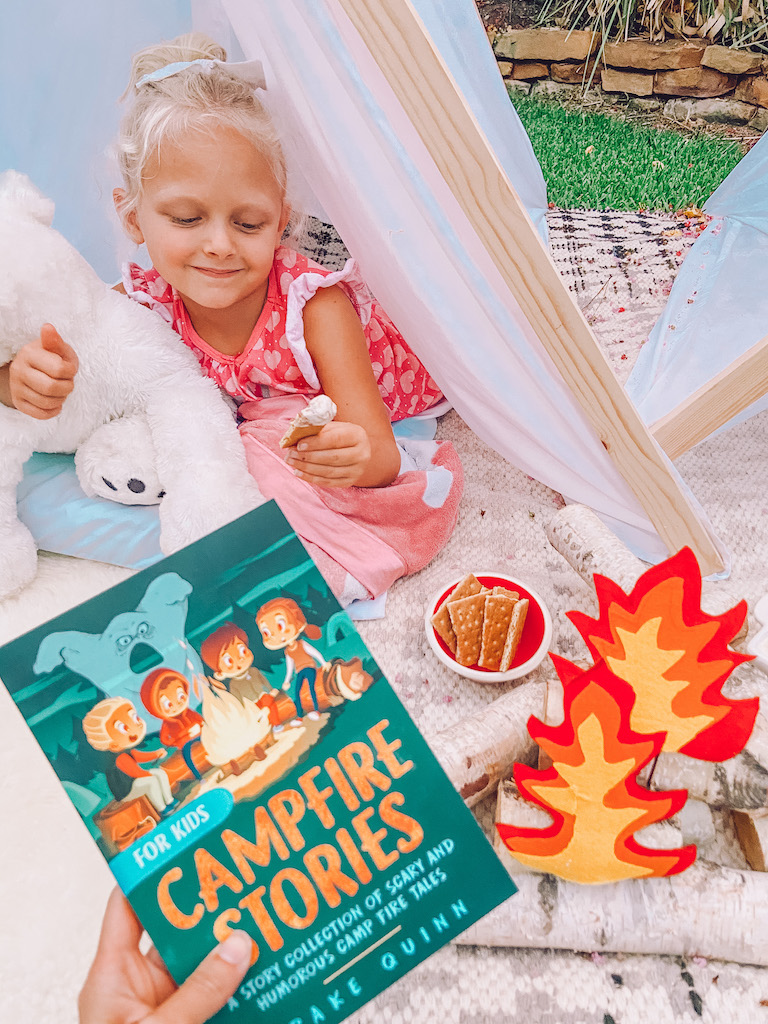 Oh, and whats a campout with out S'mores.. right??
I made this super easy S'mores dip to enjoy around our fire!
How to Make Easy S'mores Dip for a Backyard Campout
This dip is so easy that you really don't need a recipe! Just grab some marshmallows, chocolate and some graham crackers for dip!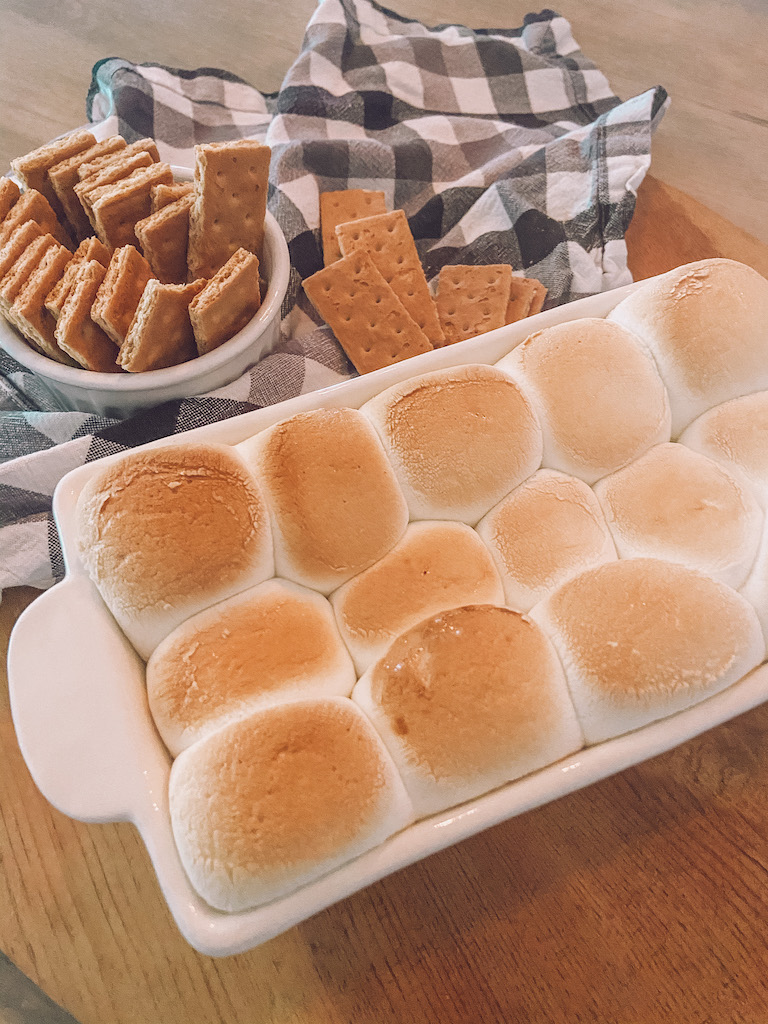 Ingredients
1 bag large Marshmallows
4 Hershey's Chocolate Bars or 1 bag of Chocolate chips
Graham-Crackers or fruit for serving
INSTRUCTIONS
Preheat the oven to 350 degrees F.
Lay the chocolate bar or chocolate chips into an a baking dish
Bake for 3-4 minutes or until chocolate is melted.
Arrange the marshmallows over the top of the chocolate chips.
Bake for 2-3 minutes or marshmallows are browned.
Serve immediately with graham crackers, cookies and fruit for dipping.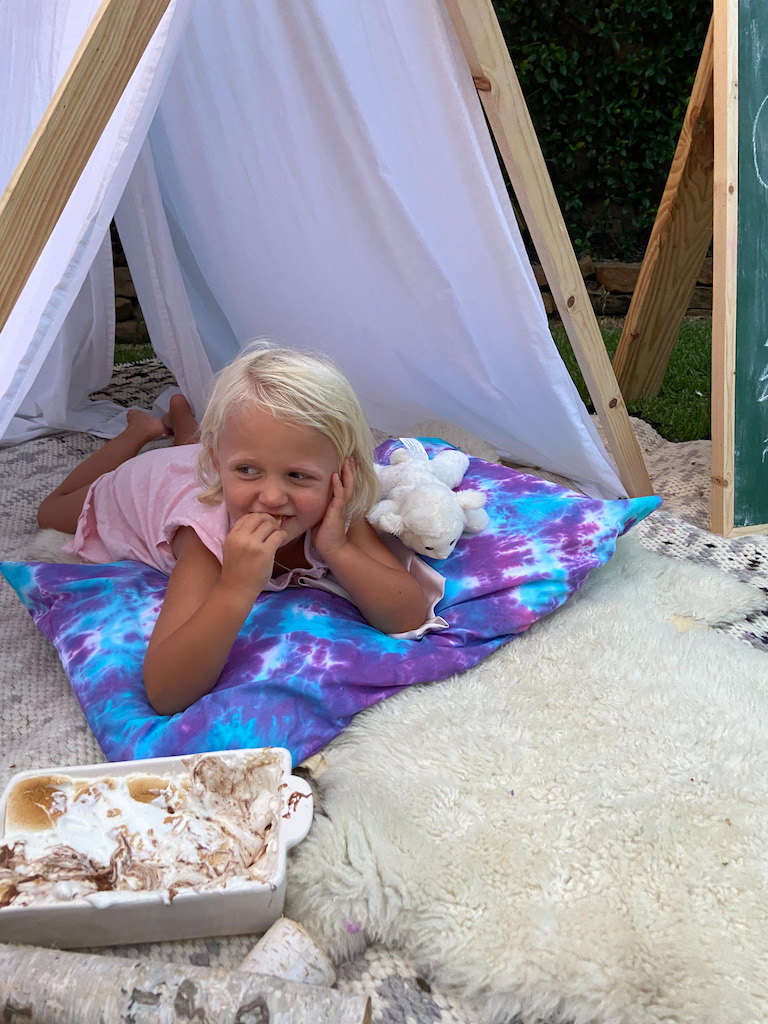 We spent the night reading camp fire stories, eating Smore's Dip and enjoying time as a family!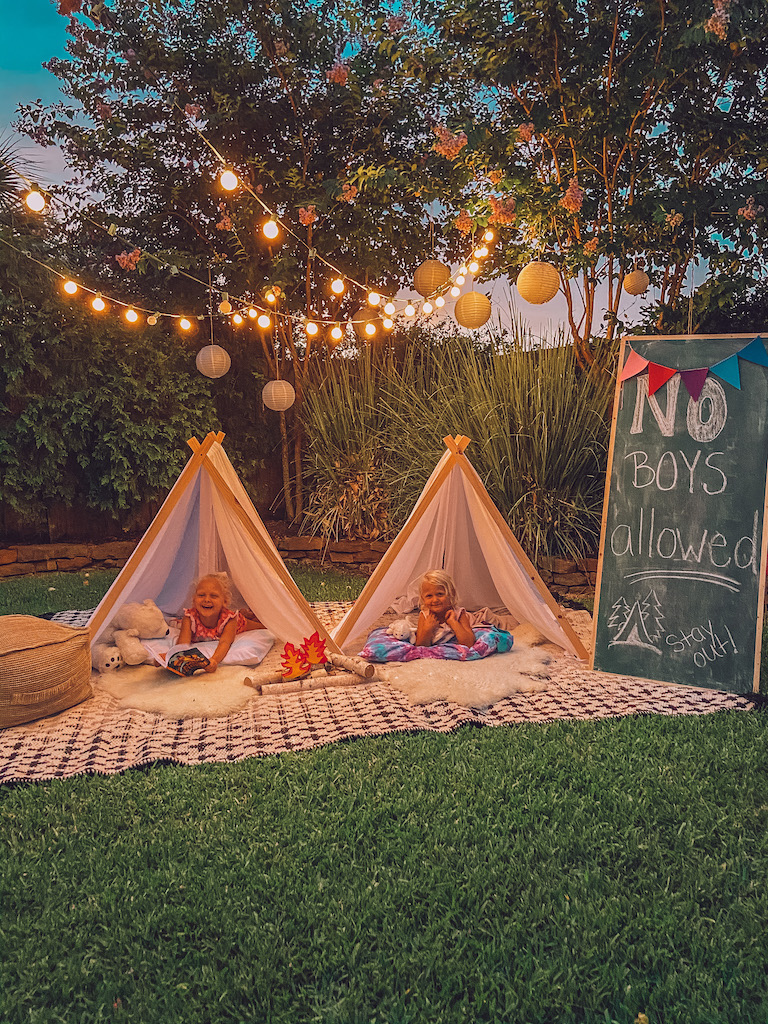 How to set up a Backyard Campout
All the things you need to set up a backyard campout this summer! It is such a fun idea to do at home and you only need a few things!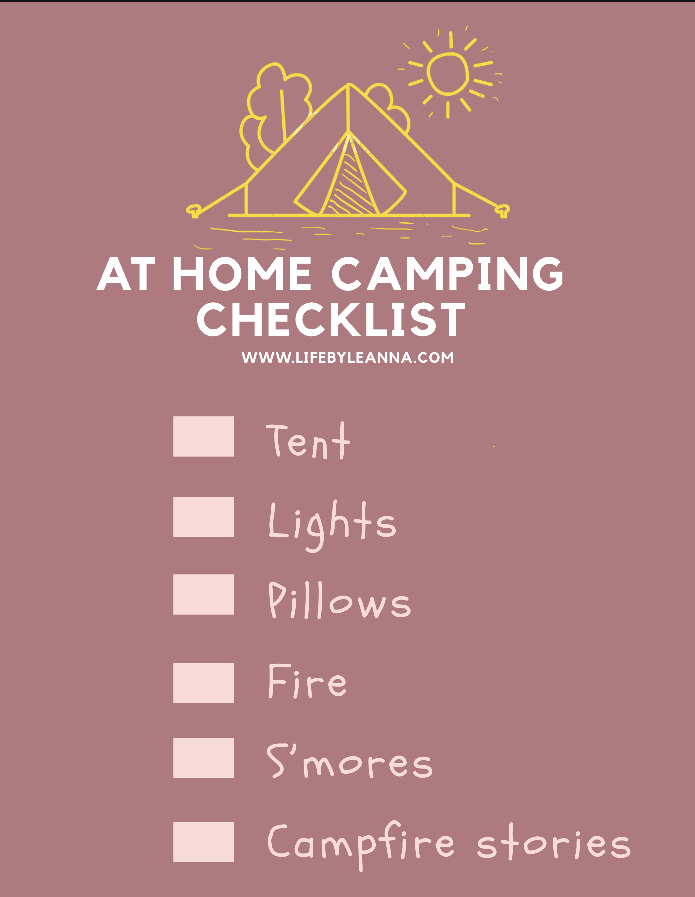 If you are looking for more outdoor ideas this summer make sure you check out these:
xoxo,
Leanna