Easy Halloween Craft Party for Little Kids
This post is sponsored by Walmart
An outdoor Halloween Craft party for little kids with all the fun activities!! Sharing some fun ideas so you can host a fantastic bash that your littles with love and remember.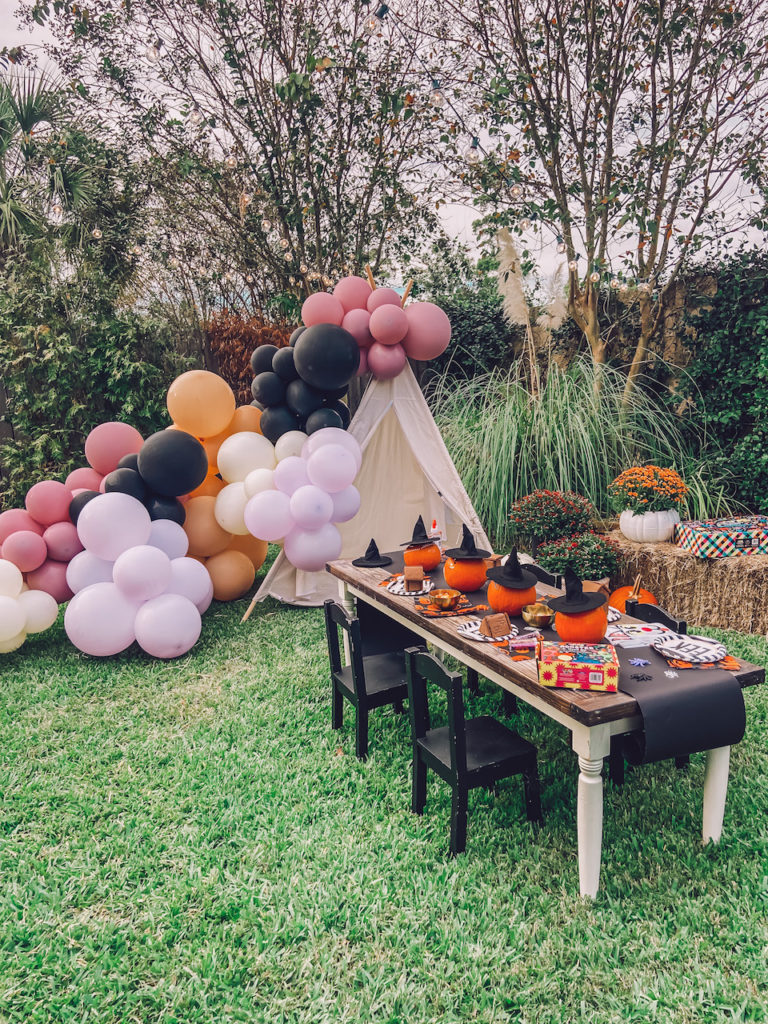 Halloween is just around the corner and we are cramming in all the Halloween festivities over the next week. The first thing that comes to mind when I think about Halloween (besides candy, that is) is carving pumpkins. Do you enjoy carving pumpkins? I find it more like a chore these days..haha. I love the thought of carving pumpkins but when it comes down to it, I hate the smell of pumpkin guts and I am always the one that ends up finishing everyones half carved designs. So this year we are skipping the carving (at least for now) and decorating pumpkins instead!

Halloween Craft Party
You may know by now, we love to throw outdoor parties at our home. I have so much fun hosting parties and the kids love it even more!!! I haven't ever hosted a craft part and this Halloween craft party was such a blast!! The kids had a great time decorating pumpkins, making lanterns, and we even did mini Haunted Gingerbread Houses.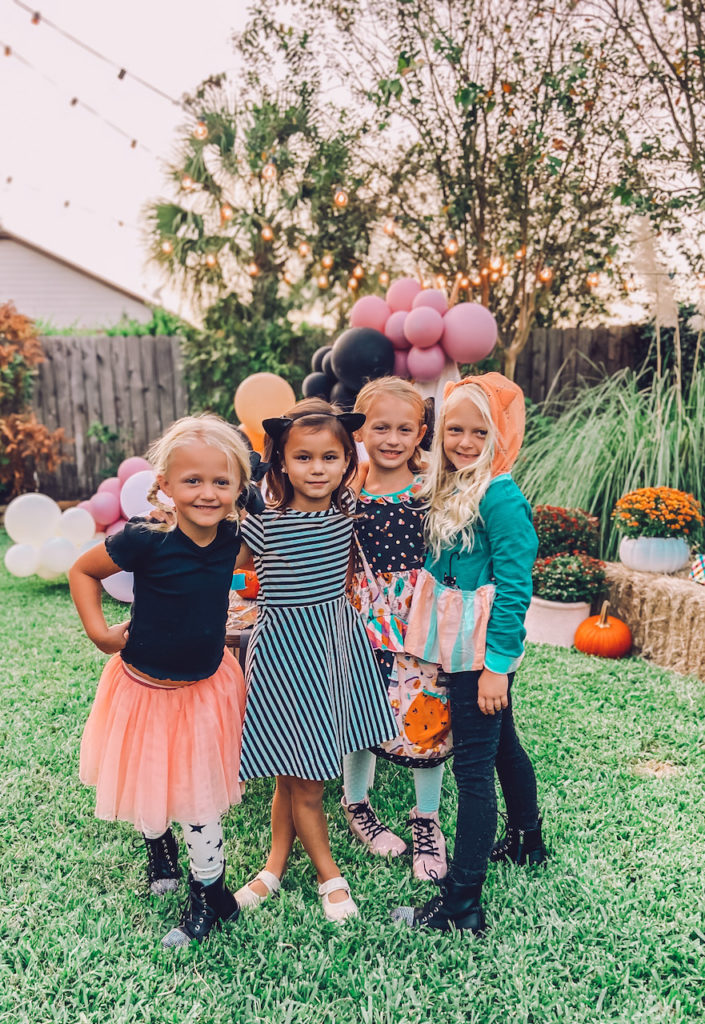 I loved this Halloween party I created for my girls, it will be a yearly tradition for now on! These are some ideas on how I made this party just a little bit easier for me.
Halloween Crafts
Crafts for kids are always the best thing to have at any party. Picking out the perfect craft for your party theme should be the first on your list. Its great to keep kids busy!! I picked up all the fun festive crafts from Walmart. I love that I can find everything I need all at one place, not to mention that Walmart Home always has the best prices. There are so many fun crafts at Walmart for kids of all ages. I rounded up some of our favorites below.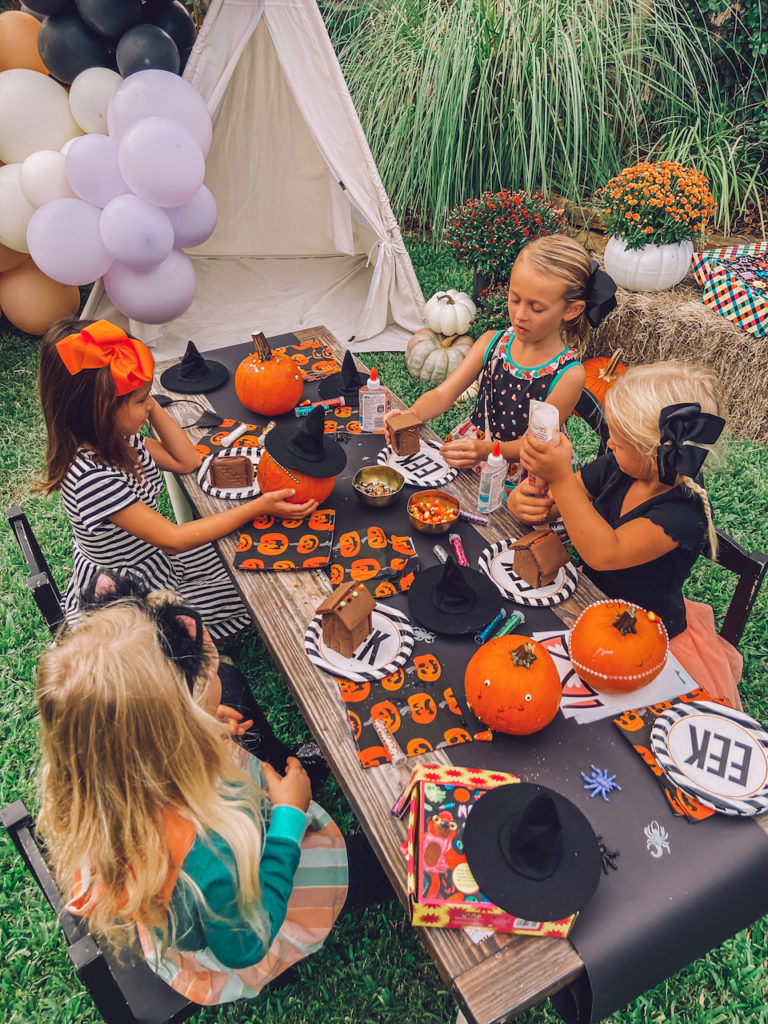 Here are some fun and easy Halloween crafts from Walmart for kids. These craft kids also make great gifts for kids of all ages!!
Party Display
Just like with all my parties, I love a good backdrop. The prettier the party.. the better!!! Yes, I may have gone a little extra on the balloons.. but "EXTRA" should be my middle name ?. Balloons can make any space instantly fabulous. This balloon garland was the perfect back drop to the cutest little halloween craft party.
Craft Table or Station
Set up a station or table with chairs around with all the supplies in the center. When the kids are done with their crafts they can leave it on the table to dry and enjoy the rest of the party!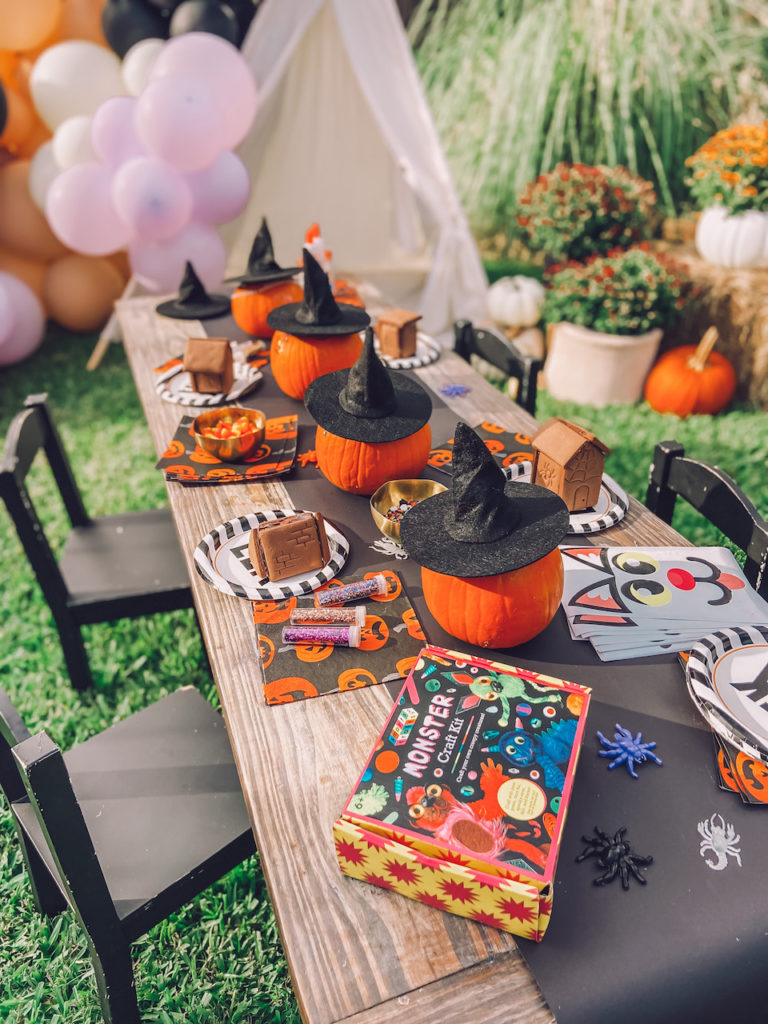 Don't forget to prep your craft table ahead of time to make crafting time a lot easier with the kids. Its also a great idea to roll out some craft paper for easy clean up.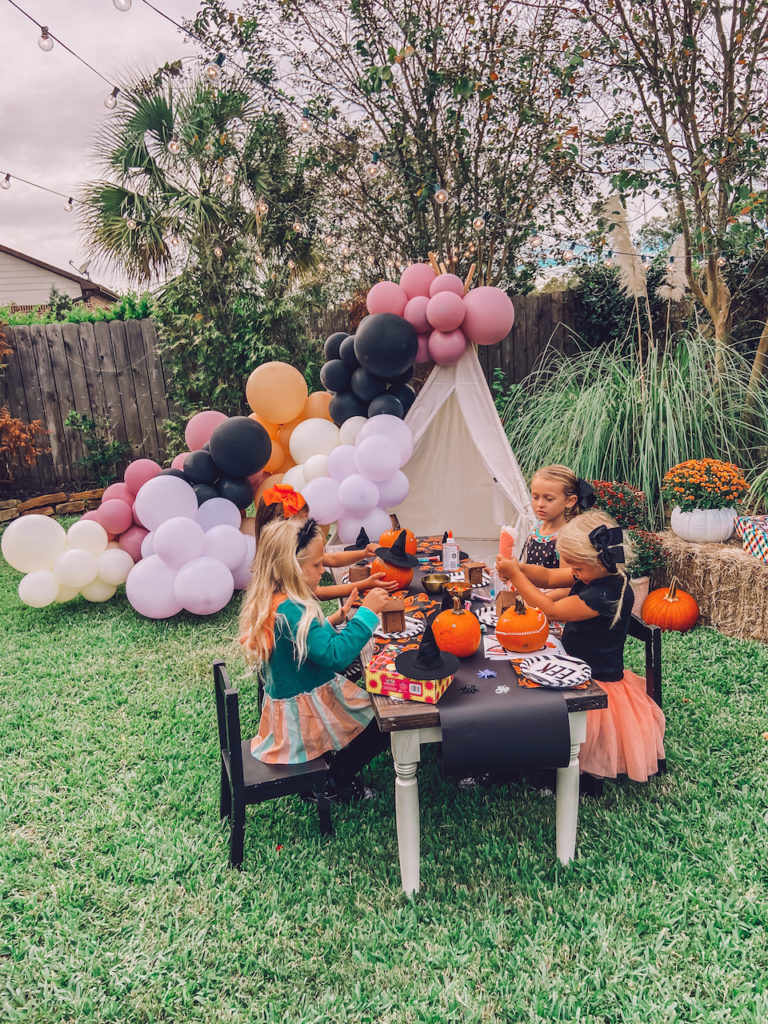 Have you done any kids themed Halloween crafts or parties? I would love to hear about it!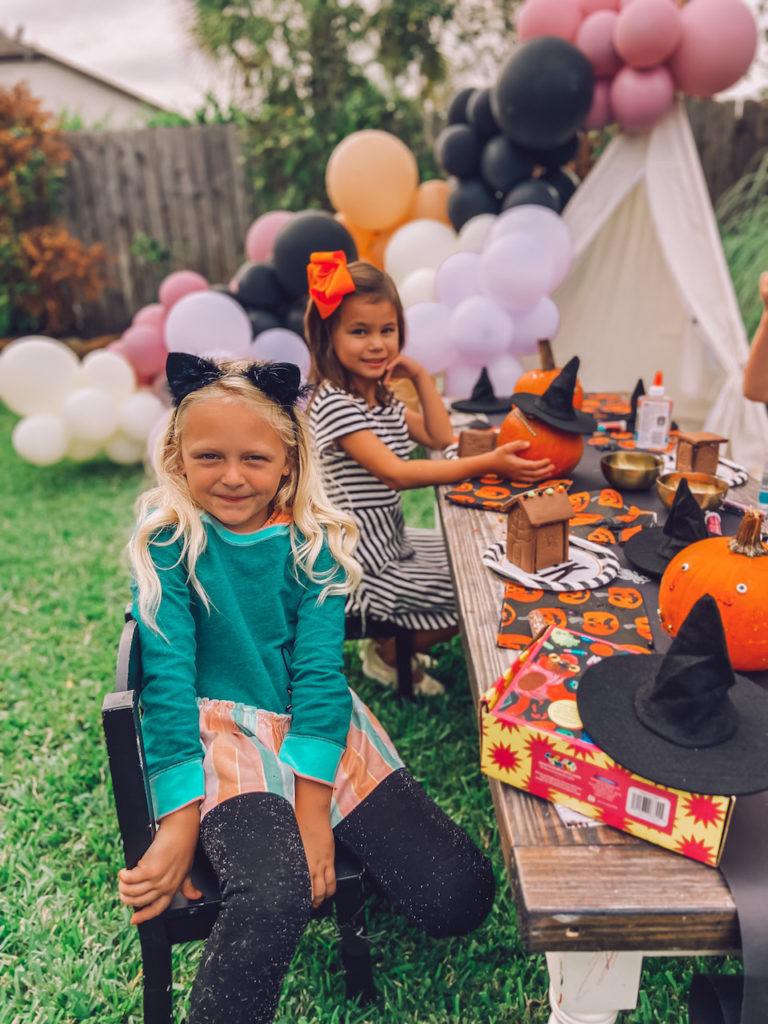 Other Fun Halloween Ideas
How to create a Fun and festive Halloween Cheese Board
You've Been Booed Halloween Family Tradition with Free Printable
4 Easy Halloween Cupcake Ideas
Halloween Easy Home Decor Ideas
xoxo,
Leanna