You've Been Booed Halloween Family Tradition with Free Printable
A fun Halloween Family Activity to get your neighborhood involved. You've Been Booed is a great way to surprise friends and neighbors this Halloween! Grabs some tricks, and some treats to spread some joy this Halloween season.
These baskets are such a great idea, especially if your neighborhood is choosing not to do Halloween this year. The fun doesn't have to end and these baskets are SO MUCH FUN!!! You can fill up the baskets with so many different things; candy, treats, games, toys, and so much more!
I included a free printable "Boo" tag and an Adult version of a "Booze" tag to pair with your goodies! Just print out spread some Halloween cheer this year!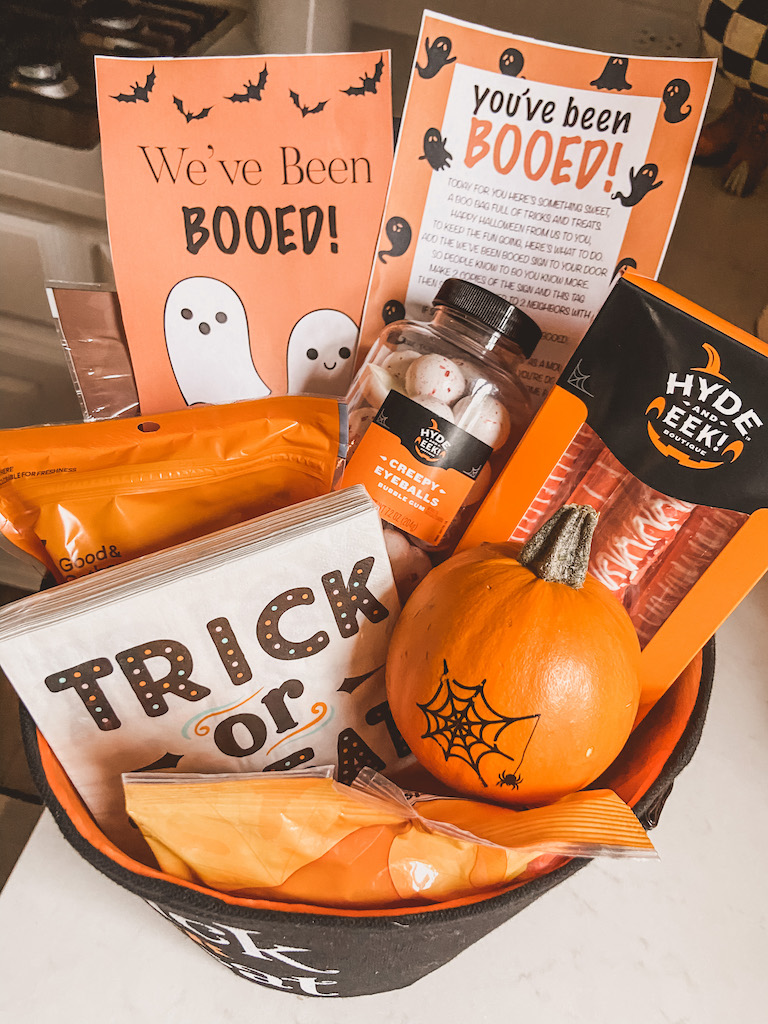 Have you heard of being booed? This neighborhood activity is becoming more popular each year. It has become one of our favorite traditions! The kids love being involved and "booing" their friends in the neighborhood. It is a great way to spread kindness and cheer, especially during this crazy year! Just make a basket, add the tag, and deliver to the front door of a neighbor! Don't forget to be sneaky… ring the door and RUN as fast as you can!!!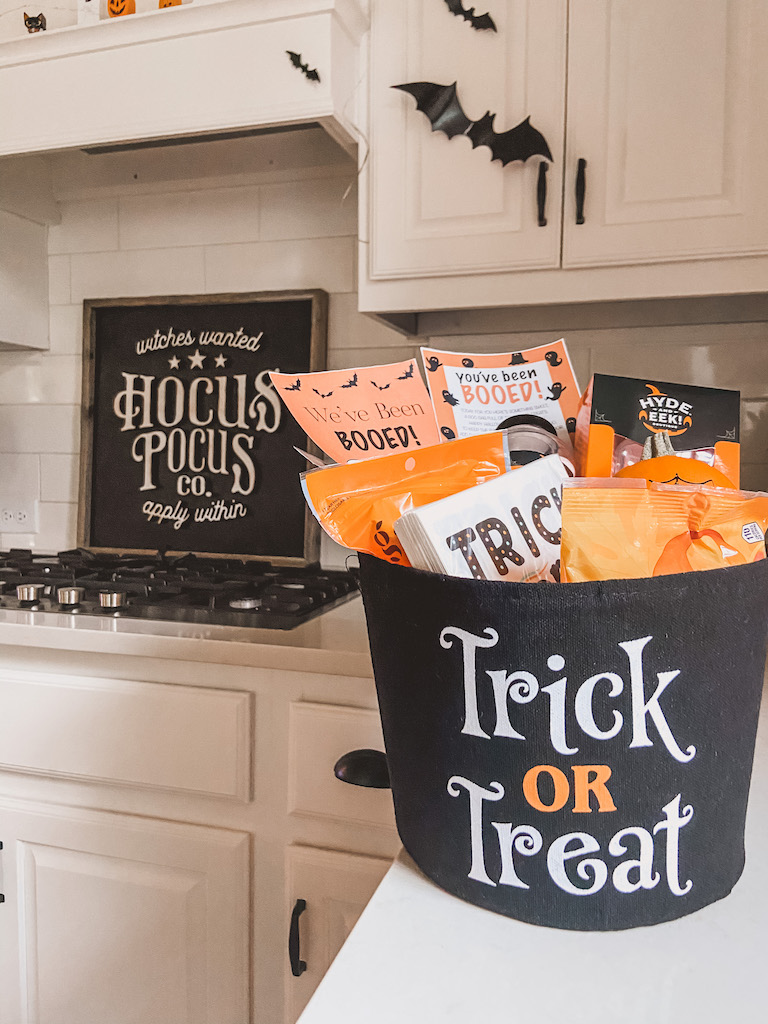 YOU'VE BEEN BOOED SUPPLIES:
You've Been Booed Printable Tags (FREE download below)
Bag or basket to put your treats in
A few favorite treats—Ideas of things to include:

Candy
Glow Sticks
bubbles
Popcorn
Chocolate Covered pretzels, nuts
Small halloween toys (spider rings, slinkies, bouncy balls.. target has a great section!)
BOOZE (for the adult version)
How to Download the Free You've Been Booed Printable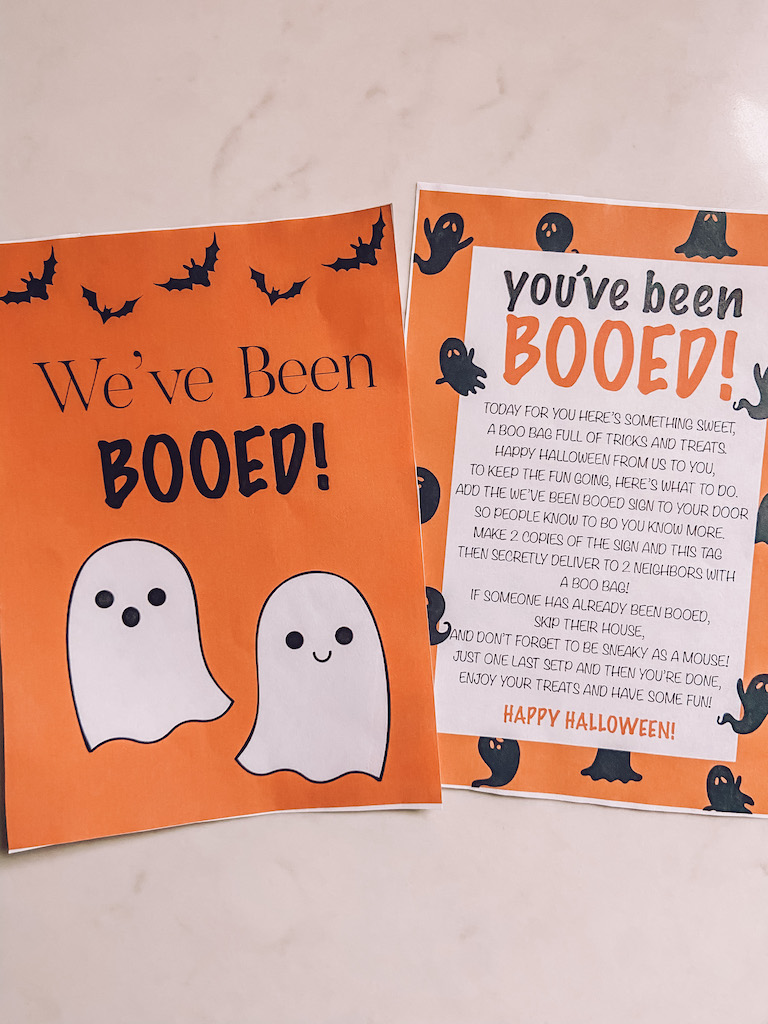 To Download and Print the FREE You've Been Booed printables click here.
If you don't have access to my complete printable library sign up below.
I'll send you the directions on how to download the FREE Printables
I also have the Adult version of You've been Boozed available to download as well!
You've Been Boozed Adult Activity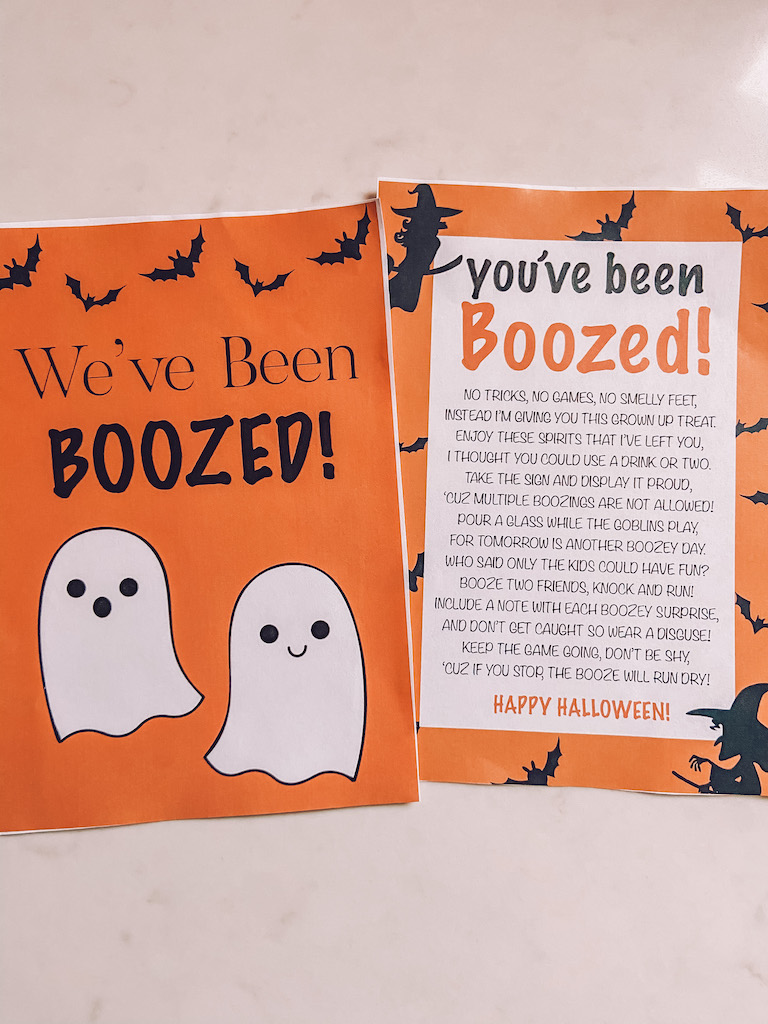 I love the idea of the You've Been Boozed Halloween activity for adult! Why shouldn't the adults have just as much fun as the kids? The game is the same but instead fill the basket with alcohol! I know my neighbors are going to love playing along!
Happy Booing!!
xoxo,
Leanna