Modern Farmhouse Big Boy Bedroom Reveal
This post is sponsored by Walmart
A big boy modern farmhouse bedroom reveal. See all the details and decor on how this little boys bedroom came together with some favorite products at Walmart.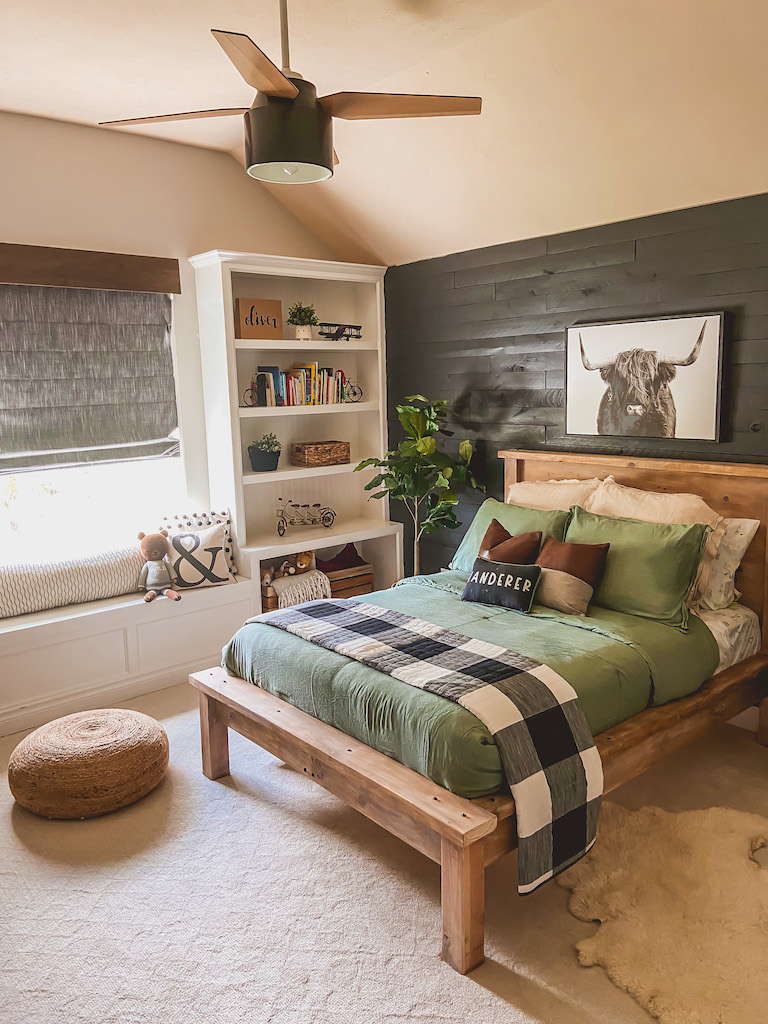 I can NOT believe my baby is 3 and out of diaper and NOW in a big boy bed!! Seriously, where did the time go?? Although I am so sad that he is out of a crib, I was SO excited to design my first ever little boys room! I have been seriously dreaming about what I would do in his room for months!!!
Modern Farmhouse Boy Bedroom
When designing Olivers big boy room, I knew I wanted it to have a modern farmhouse feel with a Texas twist. The design of his room started all with his BED!! I had a vision of what I wanted his bed to look like, and thankfully Simon agreed to make my vision come to life! And I know I promised you all the DIY Bed tutorial which I will be coming up NEXT.
After the bed was made, the real fun part began!! And naturally I headed to my favorite store to find great pieces at affordable prices: Walmart. Are you as obsessed with Walmart as I am recently? Walmart continues to hit it out of the park for all of the things!! When looking for decor, bedding, and accessories I made sure to check out all the fun things at Walmart.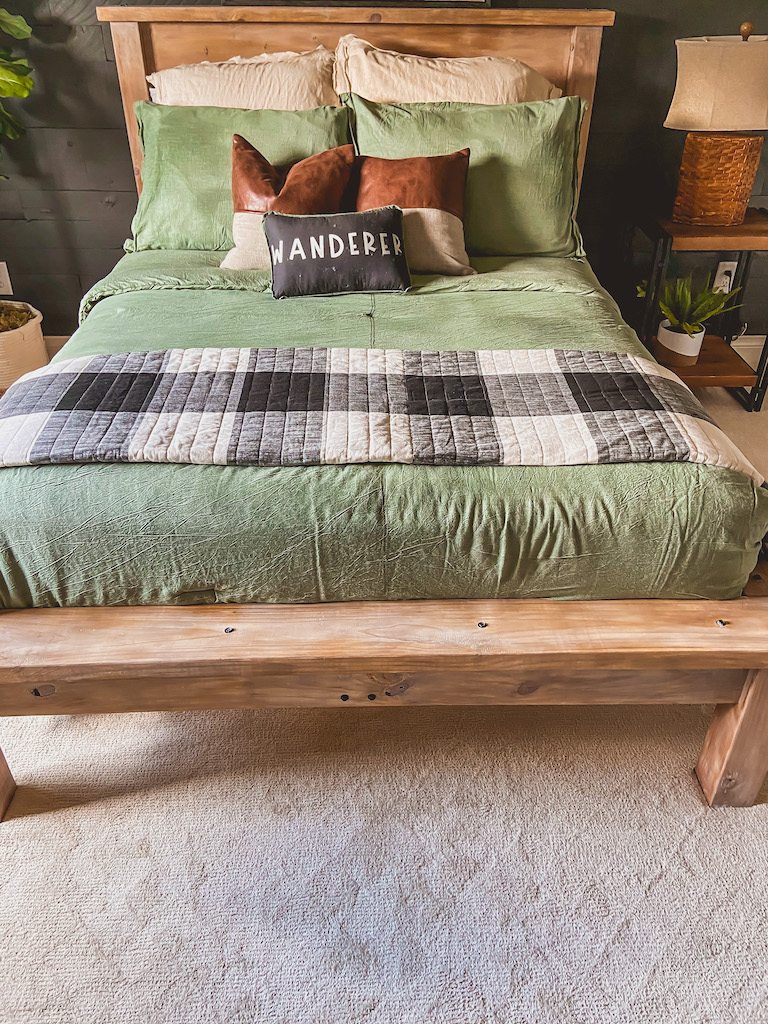 I have been a big fan of the Better Home and Garden line at Walmart, but did you also know that there is now a Gap line?????? My two favorite stores paired together and the result is AMAZING!! I found the perfect green comforter in the Gap Collection. It is super cozy and the perfect weight ( I am very picky when it comes to buying comforters!).
I also found the most perfect buffalo check quilt to add some more texture to his room in the Better Home and Gardens Collection. It is double sided with another pattern also that I know you will love.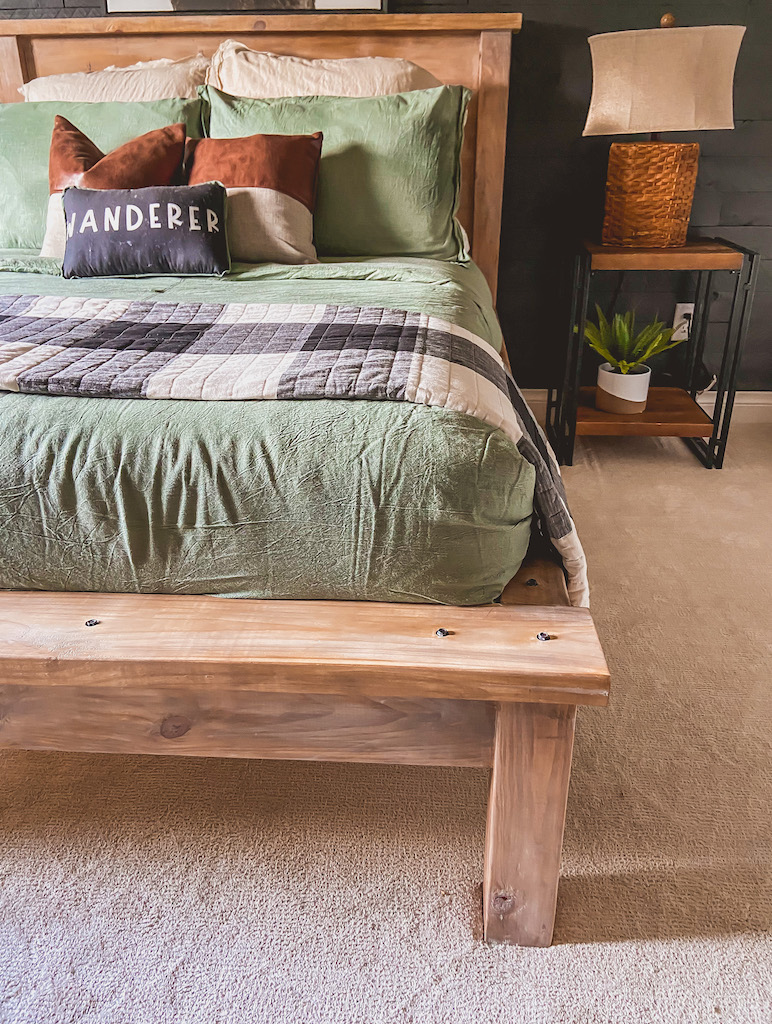 I can not forget about the adorable Highland cow that completed his entire room. I adore this print and Oliver loves him too!!!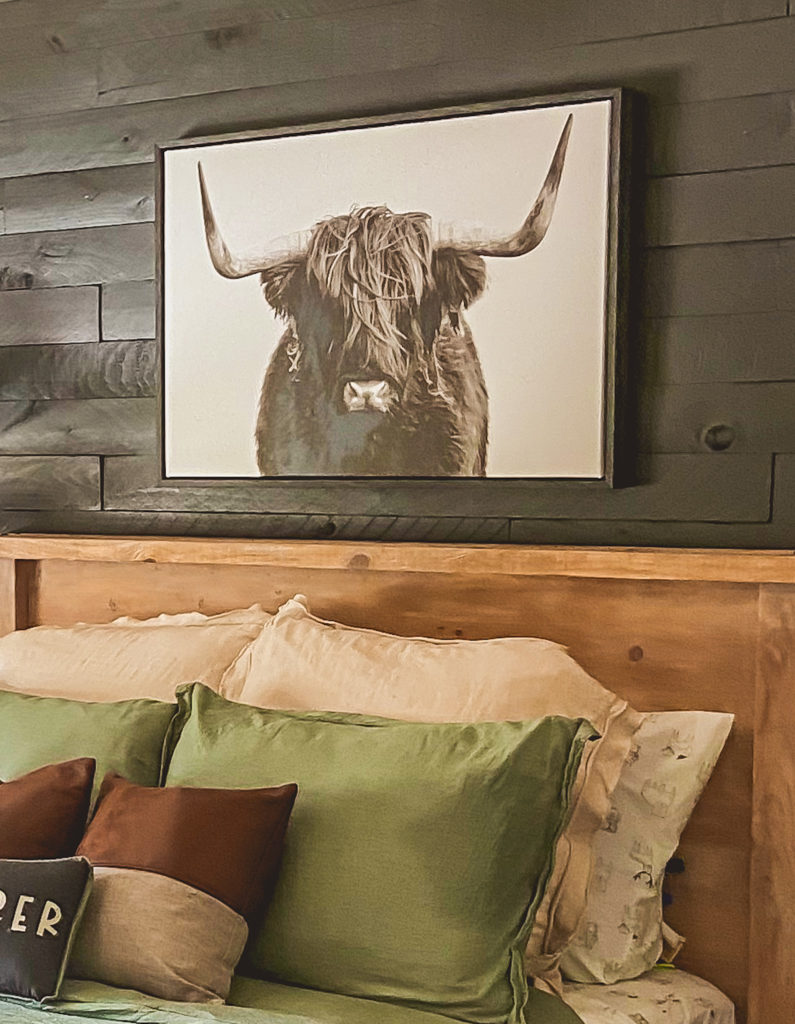 One of my favorite pieces I added to Olivers bed are the faux leather pillows. Can you believe they are only $20??? I just love how they added more texture and a different color to his bed.
This ladder basket linked HERE is perfect to hold all of Olivers books.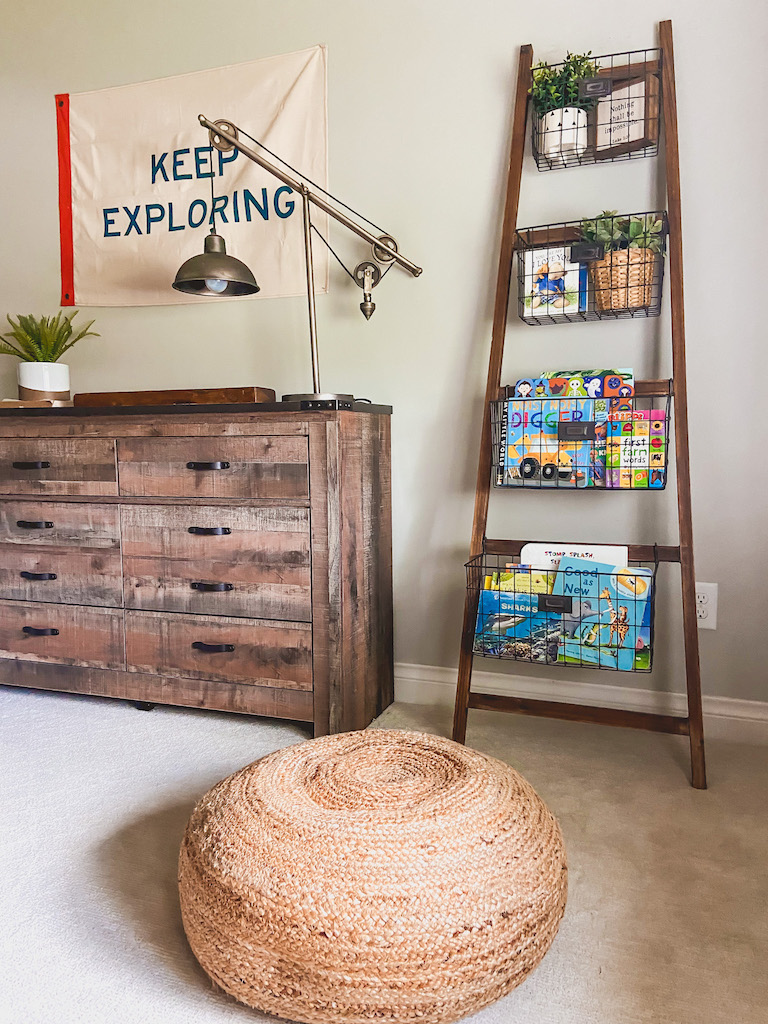 Olivers dresser is a few years old but I linked a very similar one HERE.
Walmart Bedroom Favorites
I made sure to link up all my favorite Walmart bedroom items below.
Modern Farmhouse Bed
There are so many great items at Walmart right now, there is something for every style! Even though we made Olivers bed, this faux leather headboard is an AMAZING choice for a boys room. The price is unbeatable!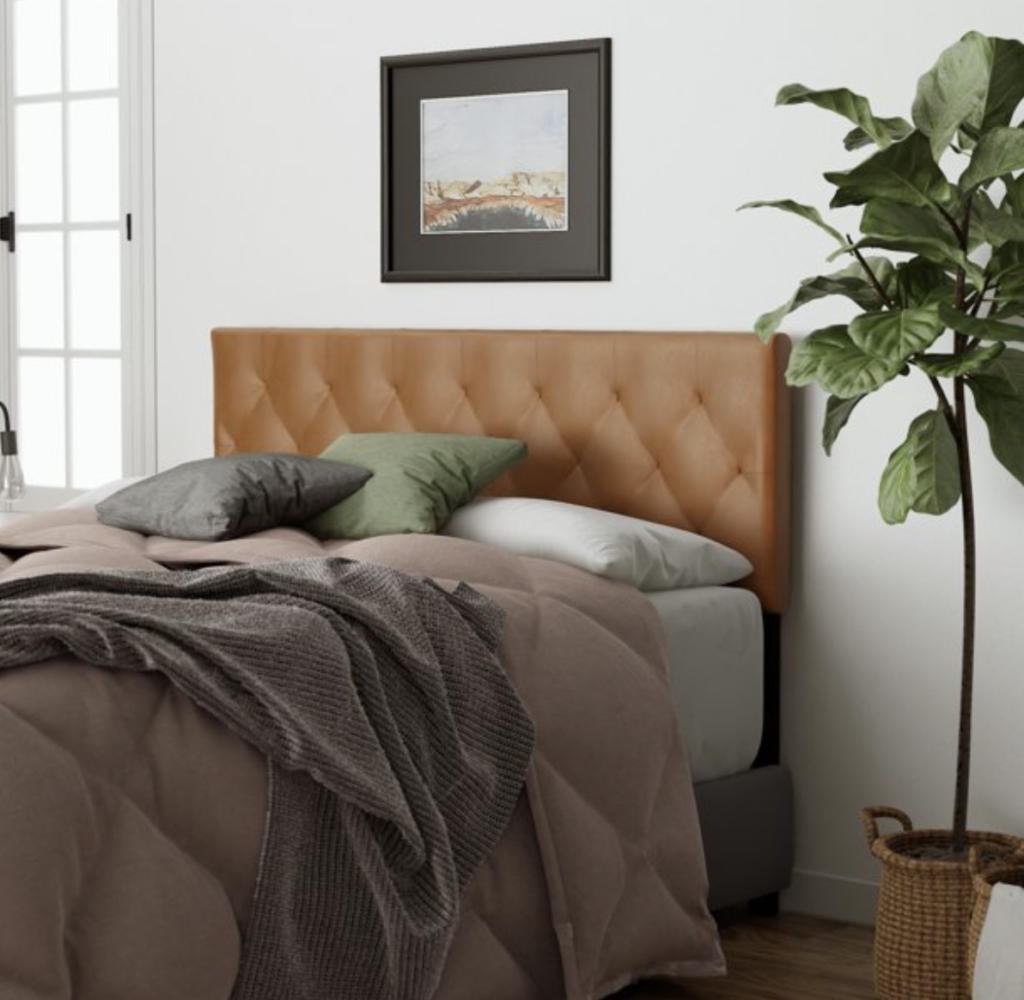 Walmart Top Picks for Fall
Below I linked my all time favorite top picks at Walmart for Fall. Which one is your favorite?