Easy Patriotic Layered Drink for the 4th of July
Who here is ready for a patriotic party this weekend?? Honestly, I love al things red, white and blue all summer long!! I share a few different 4th of July ideas already, but I couldn't stop myself from rolling out the bar cart and putting together some festive drinks this year. This Patriotic layered drink is just as easy as it is delicious. I even made a kid friendly, non-alcoholic version too!! Layered drinks are so simple I promise!! These festive drinks are full of flavor for both adults and kids!!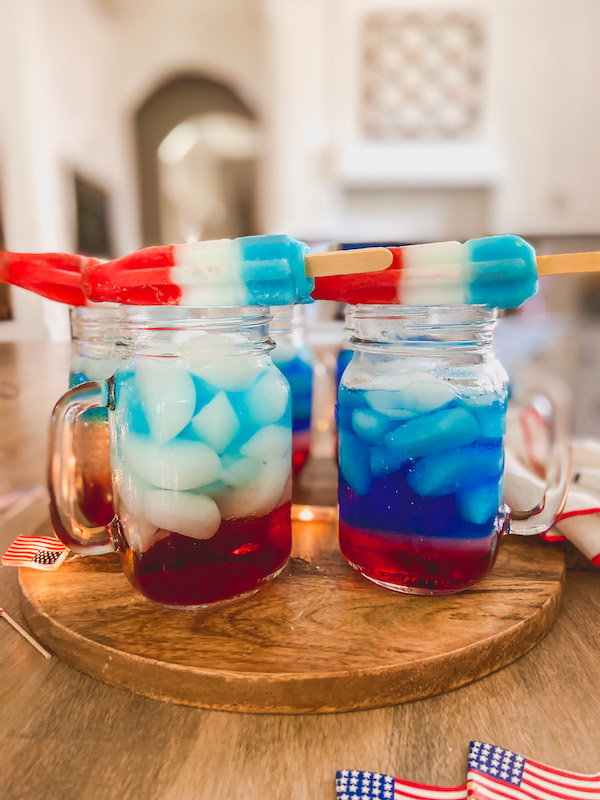 Easy Patriotic Layered Drinks
First thing I want to mention is these drinks are all about the layers. I am sure are wondering, how do you keep those layers from mixing?? The most important thing to remember is that it is about the order in which you pour. It is basically a mini science experiment; the different weights of the liquids is what keeps them from mixing.l
 Follow these directions and you'll get pretty layers every single time – I promise!
Boozy Firecracker Cocktail
Technically, you can use whatever drinks you want as long as you pay attention to the sugar content on each of them. See why below!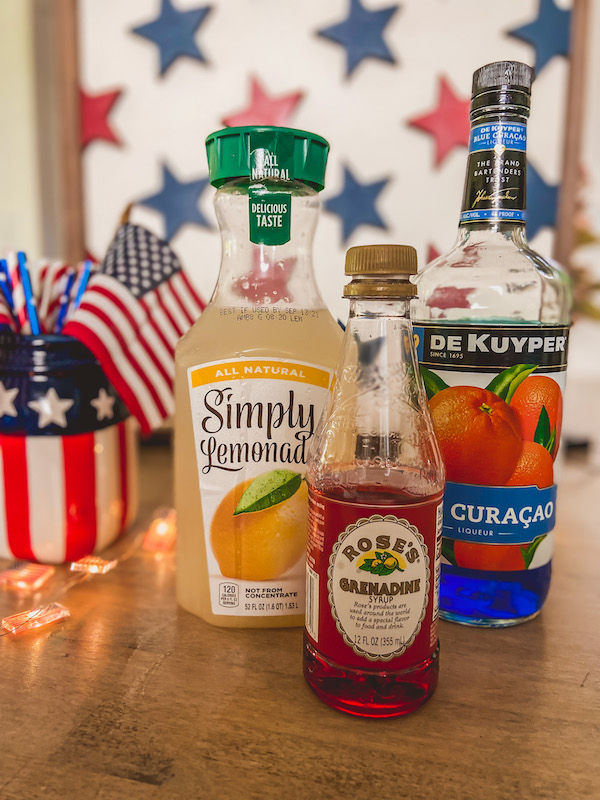 Ingredients:
Grenadine Syrup
Lemonade
Blue Curacao
You can change up the patriotic layered drink you choose but keep in mind the golden rule: Put the drink with the most sugar content on the bottom and the one with  least sugar content on top. (so if you want red on the bottom, make sure the red drink you buy has more sugar than any of the other drinks.)
Directions:
Pour your first layer and then fill your cup with ice.
After you've filled it with ice, SLOWLY pour in your next layer. (the middle layer can get mixed pretty easily if you don't go slow)
Slowly pour in your last layer and enjoy! 
Top the firecracker cocktails with firecracker popsicles for a festive twist!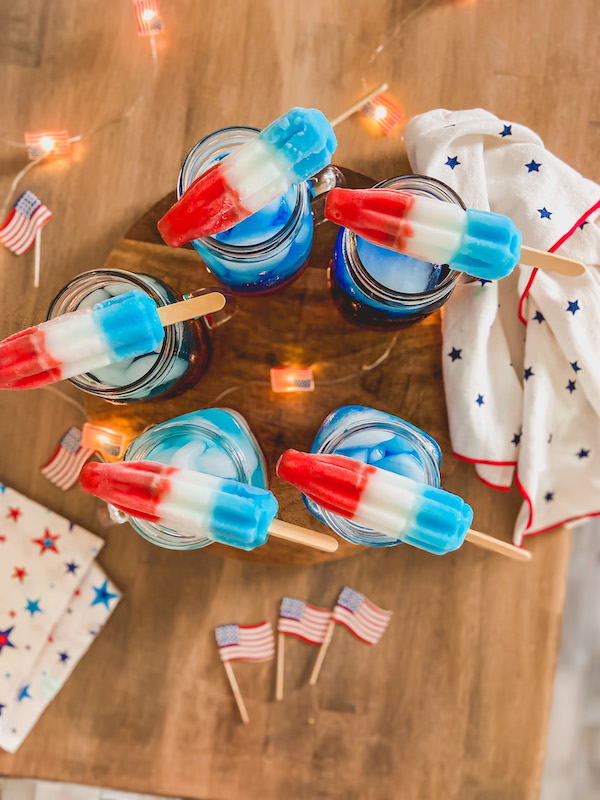 Firecracker Mocktail
For the kids, my pregnant mammas or for a non-alcoholic version!!! These came out so cute and the kids loved them!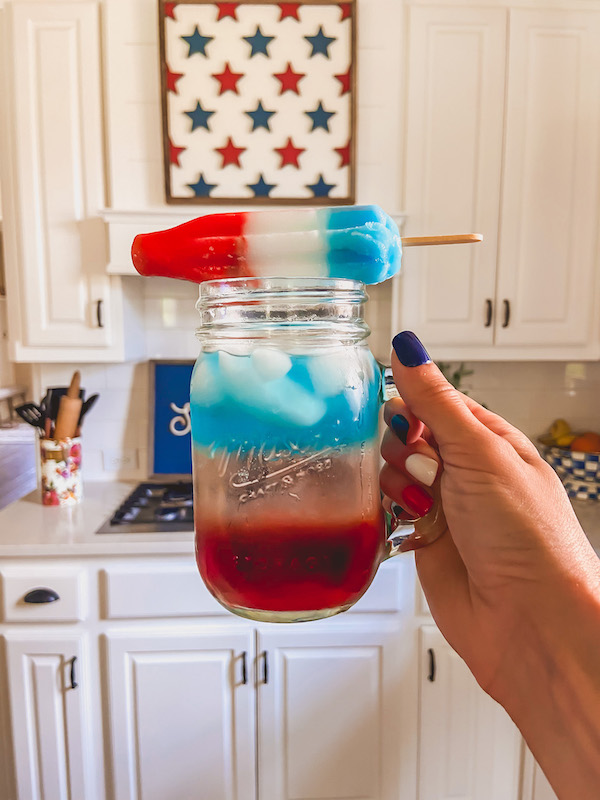 Ingredients
Cranberry juice
Sprite
Gatorade Zero or G2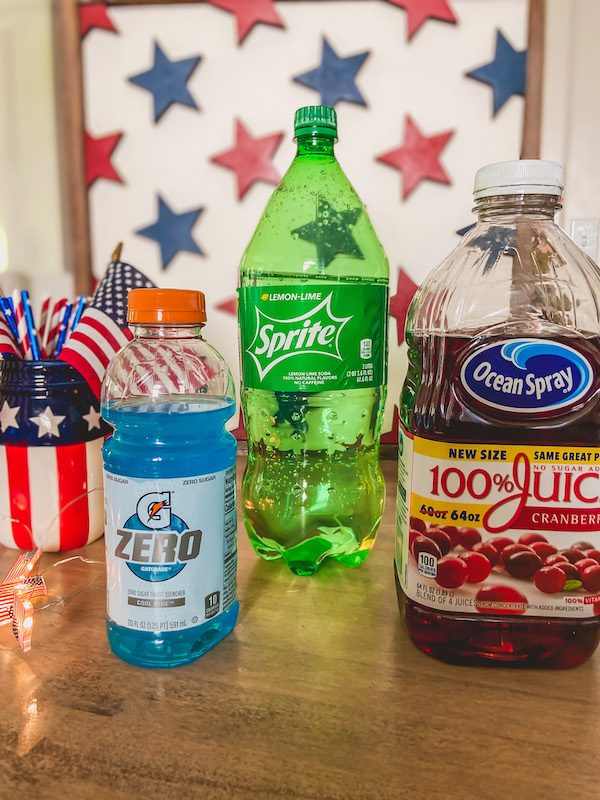 Follow the same directions as above to ensure the layers don't mix!
The mocktail drink came out way better then the boozy version. I may have to play with the ingredients to get it just perfect! I think this would be a fun recipe to test out with different flavors of vodka and maybe even syrups for different occasions. We don't have plans for the Fourth yet, but I do know these festive cocktails will be on the menu.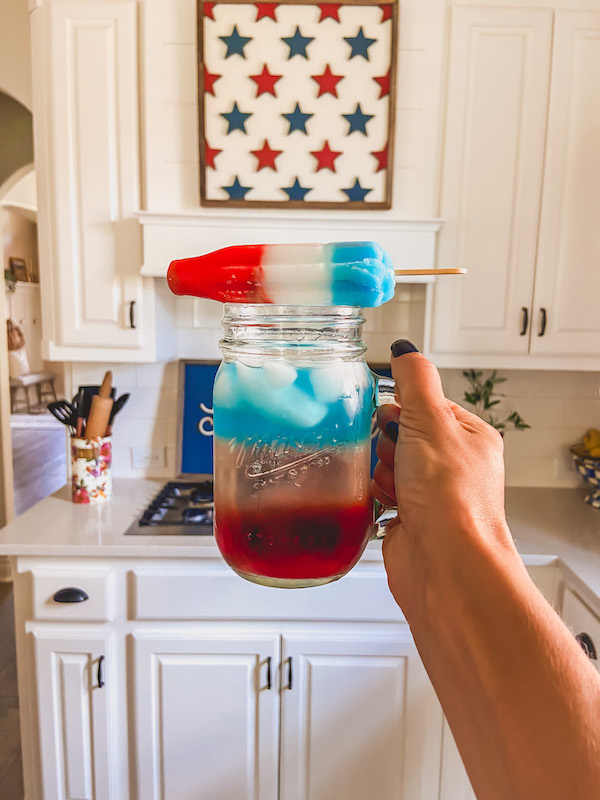 They're light in taste, but trust me when I tell you – they are STRONG! That's my subtle way of making sure you know what you're getting into and of course – reminding you to drink responsibly this holiday.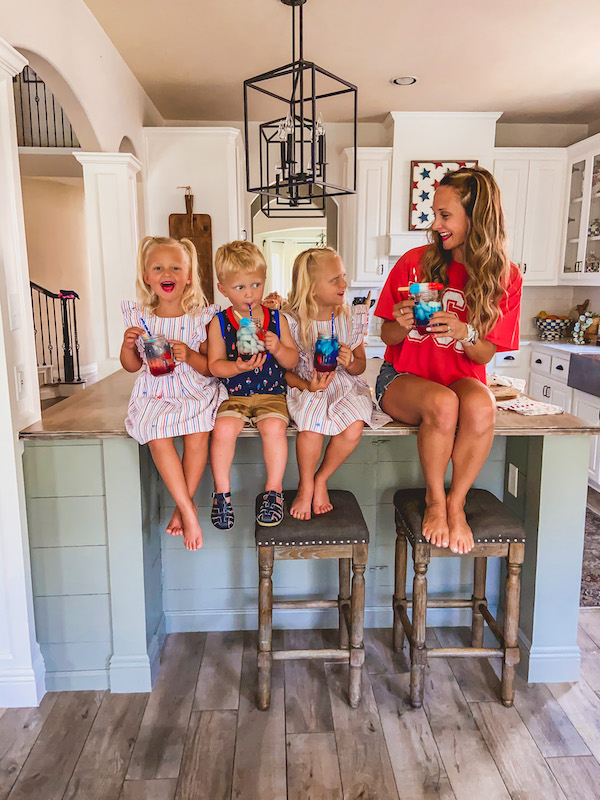 Cheers!
Looking for more 4th of July party ideas? Try these:
Toilet Paper Roll Firework Craft for Kids
Easy No Bake Berry Trifle for Summer