How to Make a Margarita Gift Basket!
This Margarita Gift Basket is such a unique idea! I gave this to my husband for Father's Day, but it can also be the perfect gift for so many different occasions, like birthdays, housewarming gifts, bachelorette parties, and more!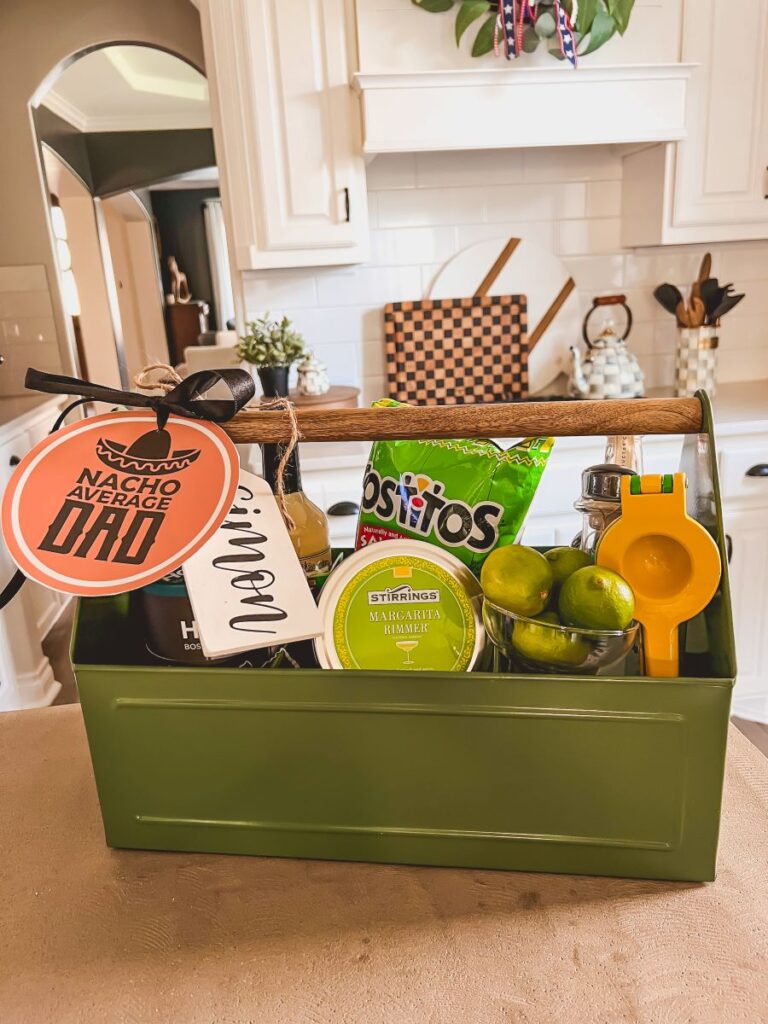 I chose this green tin basket for the margarita goodies, but you could arrange it any way you'd like to fit the personality of who is receiving it.
Supplies Needed
This can be adjusted to whatever you'd like, and here is what I added to mine:
 Margarita mix
Tequila
Limes
A shaker
Lime squeezer
Dipping salt
Fun new margarita glasses
Chips and salsa
You can adjust this margarita gift basket to any cocktail drink and a pairing snack, such as a wine and cheese basket. 🙂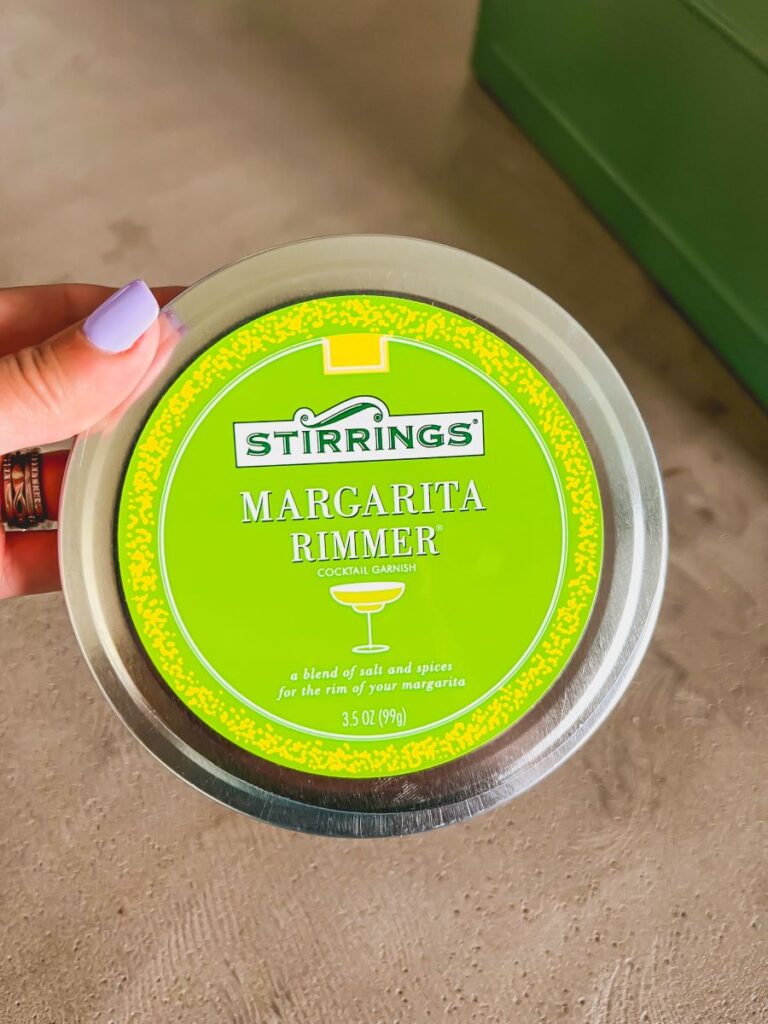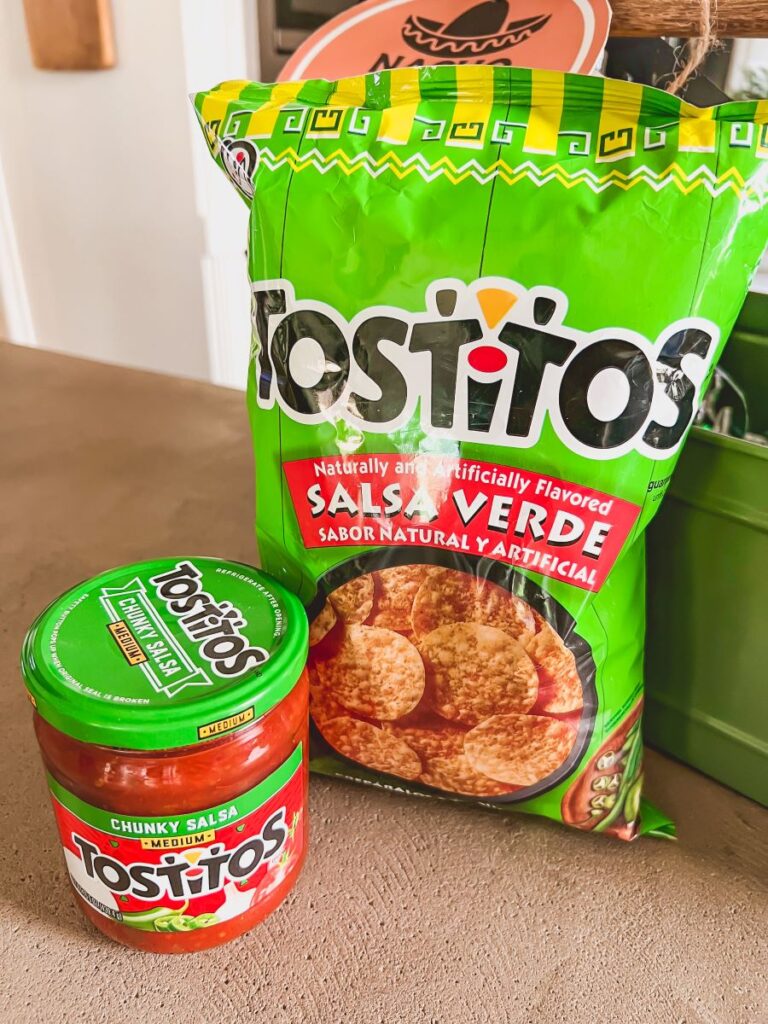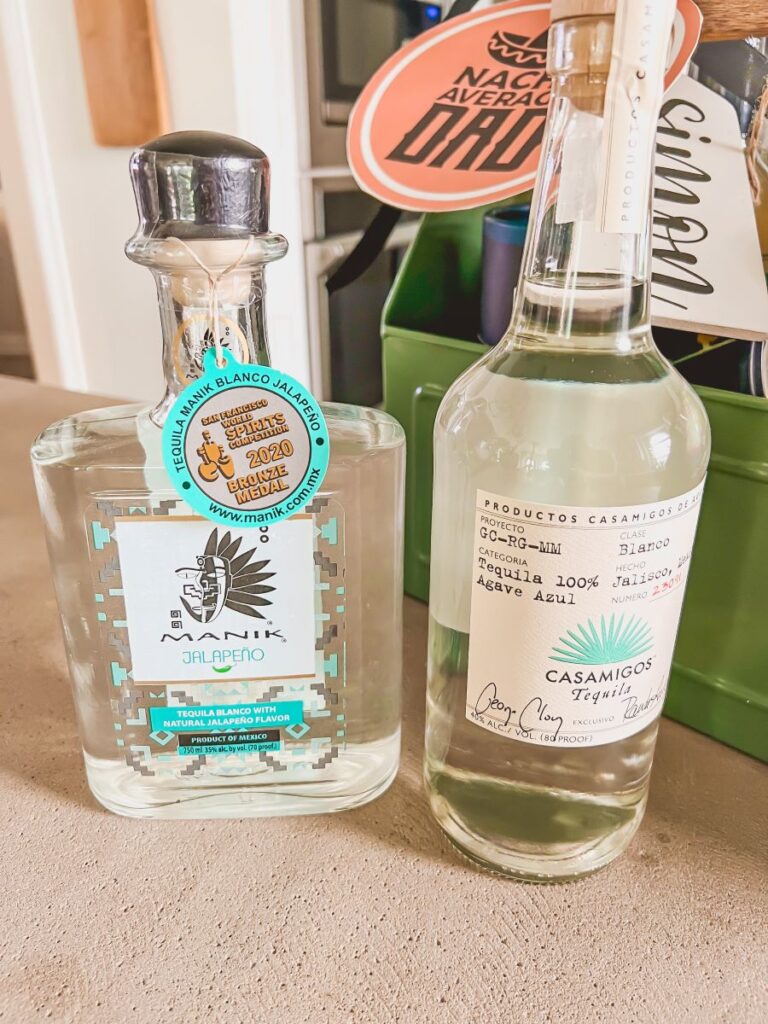 This would also be a great present for Cinco de Mayo parties!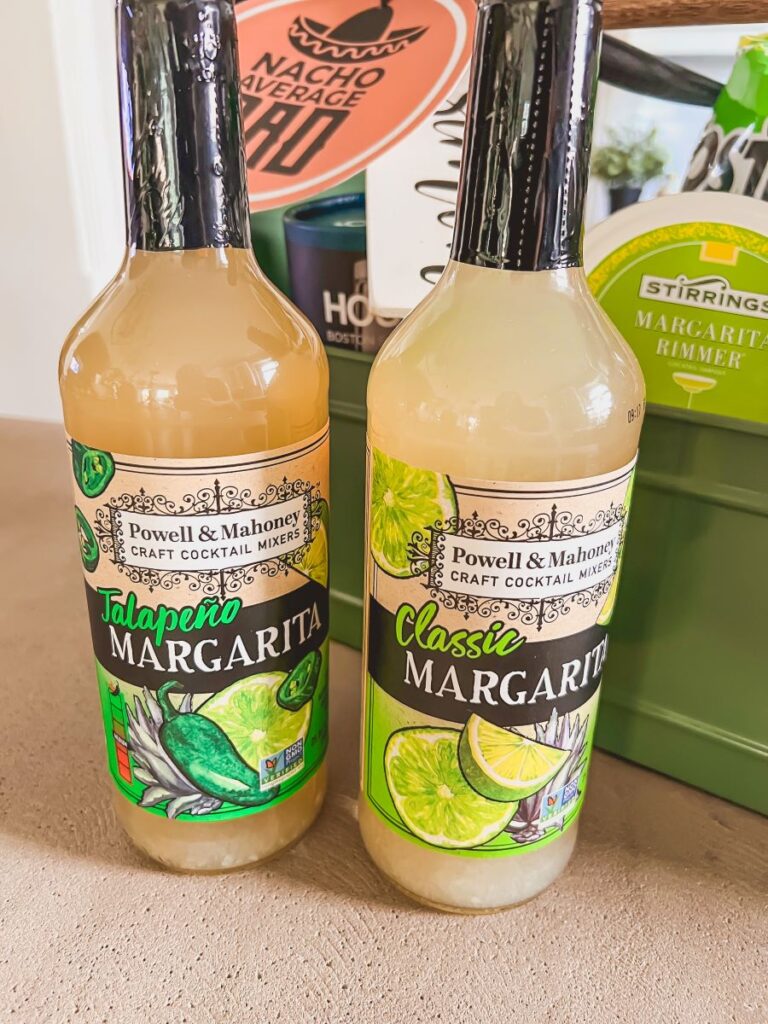 Directions
There's no wrong way to arrange your Margarita Gift Basket, but here are some helpful tips:
Put tissue paper on the bottom of the basket.
Always start with adding the largest items first.
Then, sprinkle in the other smaller pieces.
Top with a tag or bow.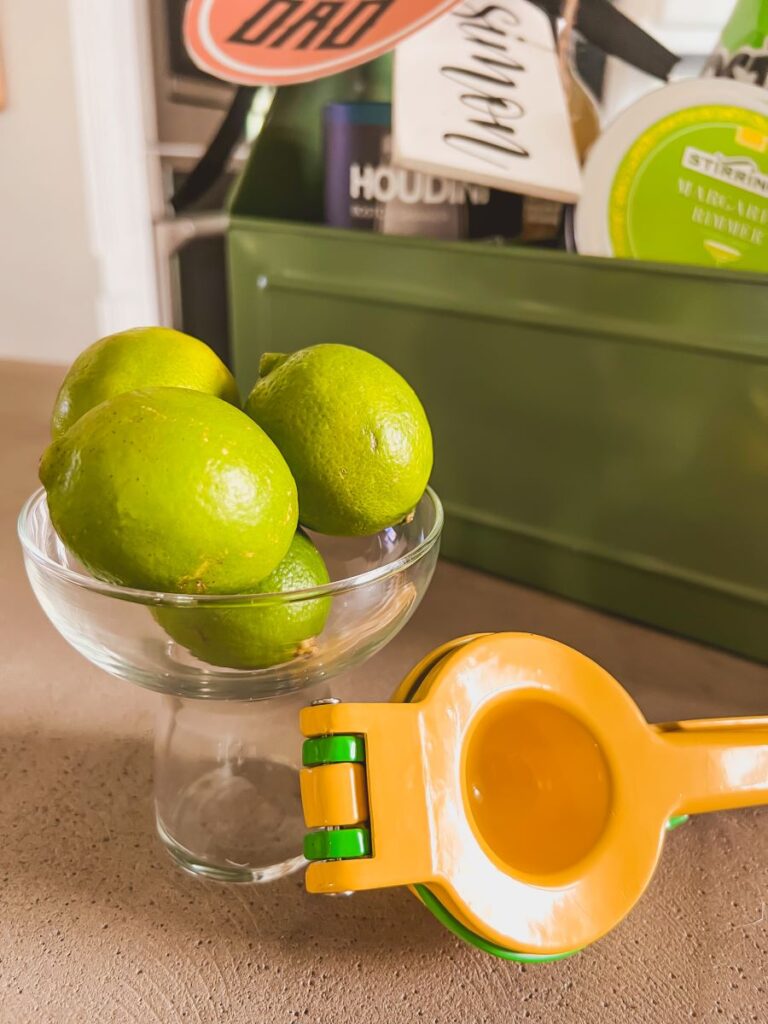 I linked all of my favorite products for you below!
Here's a Quick Video Tutorial!
Shop the Post!
You can click on each picture below to shop anything you're interest in!
Decorating Tips for Your Margarita Gift Basket
I used a Cricut to make the "Nacho Average Dad" sign, but you can also print or hand-letter a sign if you'd liked to include one.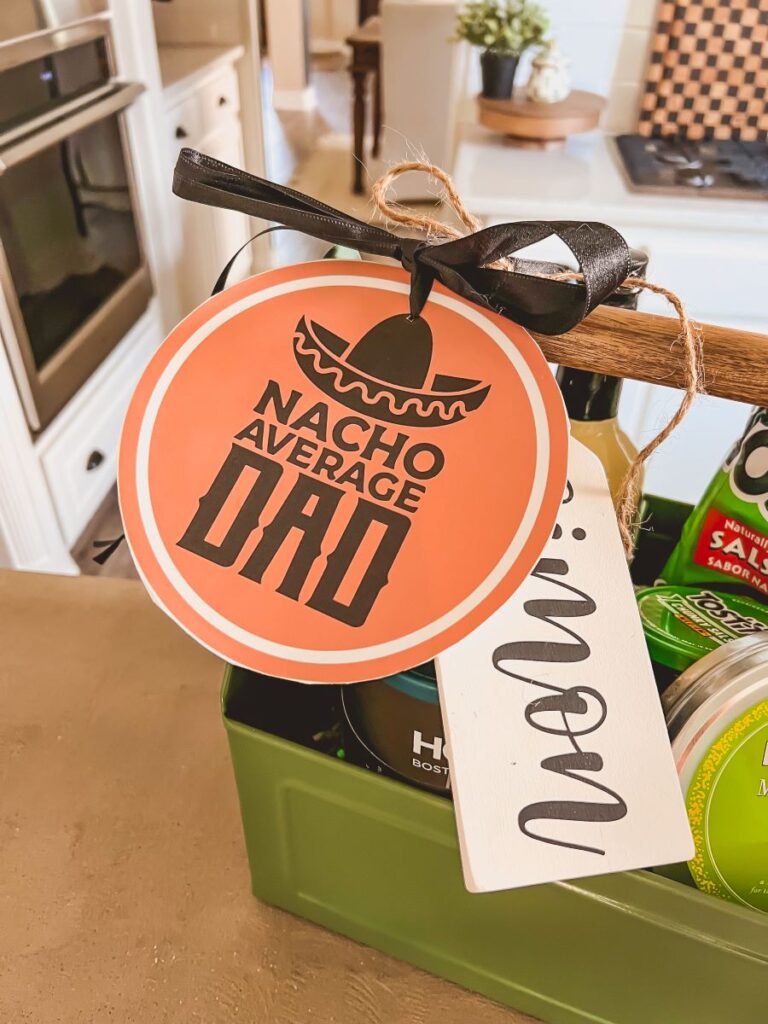 You can easily swipe out "Nacho Average Dad" with "…Mom, Bride, Friend, Homeowner," etc. The sky is the limit!
¡Olé!
I hope you loved this Margarita Gift Basket as much as I did! If you're interested in more unique gift ideas, you can check out this cute Momosa Gift Basket or this S'mores Tackle Box!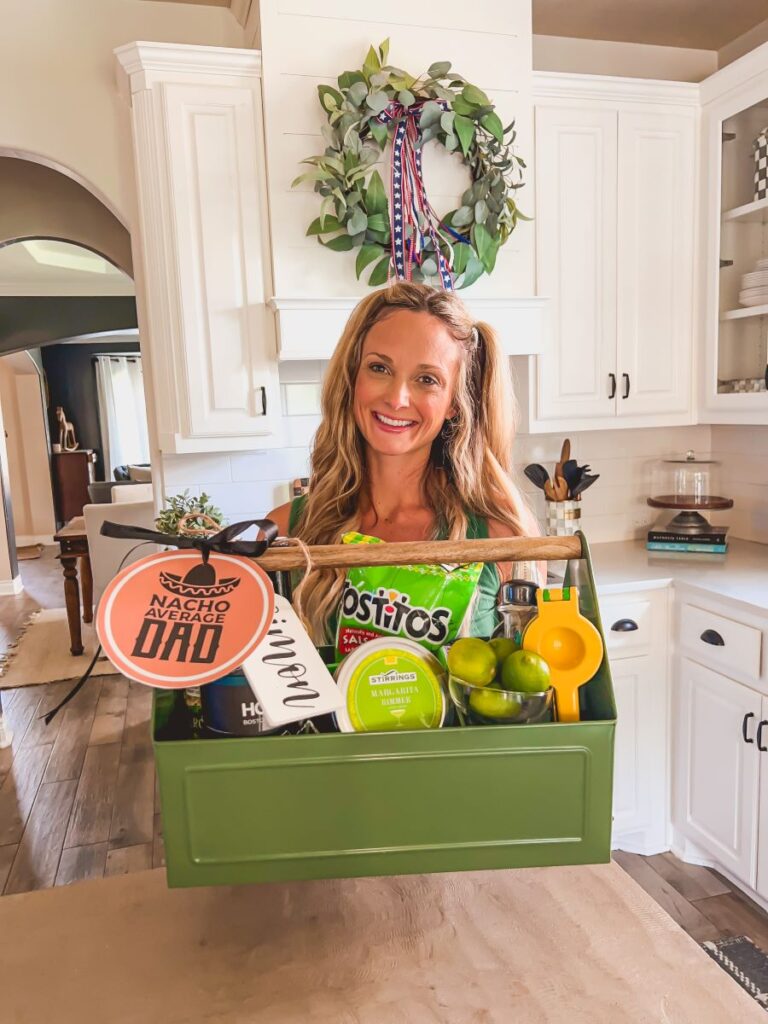 Have a wonderful day, friends! 🙂
XoXo,
Leanna