Favorite Cleaning Products for Your Home
My favorite cleaning products to keep your house clean
I have to admit, I LOVE to clean. Honestly, I may have a bit of OCD, which I believe came from my mom… haha. I have learned my cleaning tips and tricks mostly from her! She could always get out ANY stain in our clothes growing up, and I remember the fresh scent of PineSol in our house daily. I have gotten lots of questions regarding what products I use to clean my home so I decided to share all my favorites!
These products range from vacuums, to cloths and to cleaning solutions. I use them all on a day to day basis! However, some more than others. Oh… and yes I do know that not all of these are chemical free cleaning solutions, I have those too. But, these are what I believe to clean my house the best.
If you are interested in making your own chemical free cleaning solutions you should check out my post here. I have 4 handmade cleaning solutions that only have a few ingredients!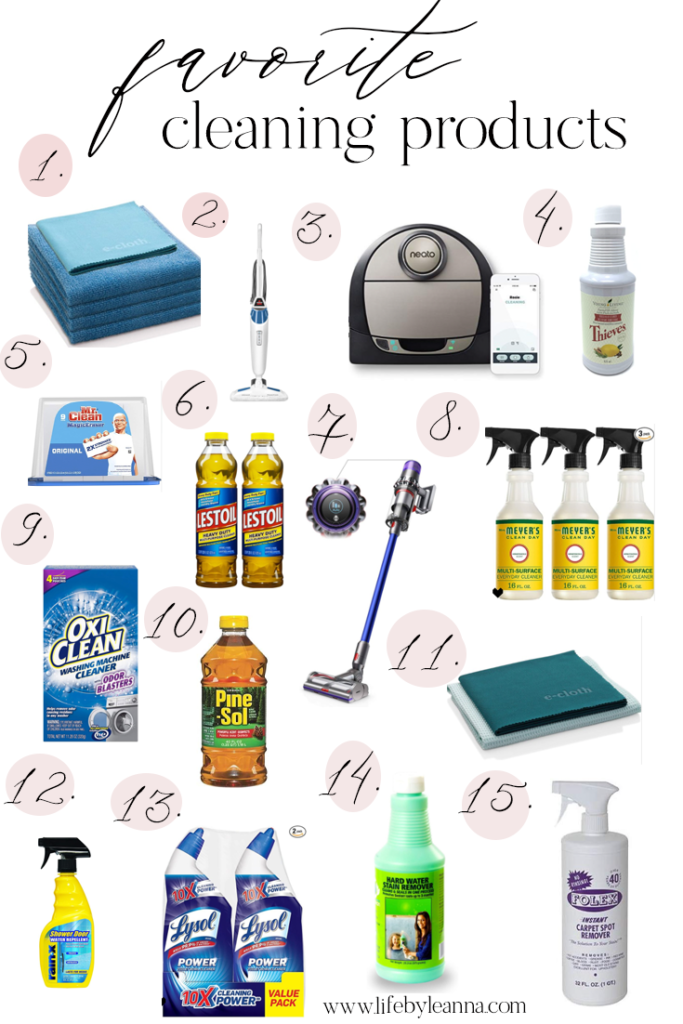 Favorite Cleaning Products
I hope you found some new cleaning products that you want to try out!
Happy cleaning!
xoxox,
Leanna