Sharing is caring!
I love fall decor – pumpkins, eucalyptus, gold antique candlesticks, cozy pillows, mustard yellow and burnt orange flowers and more! It is my favorite time of year to bring color into my home. This year, I created a simple fall tablescape with fall colors.
Fall Colors
My favorite colors this season are mustard yellow and orange! Do you decorate with color or do you tend to stick to neutral? Over the past year I have been more adventurous with adding color into my home. I love the rich and vibrant colors of fall! They just make me so happy!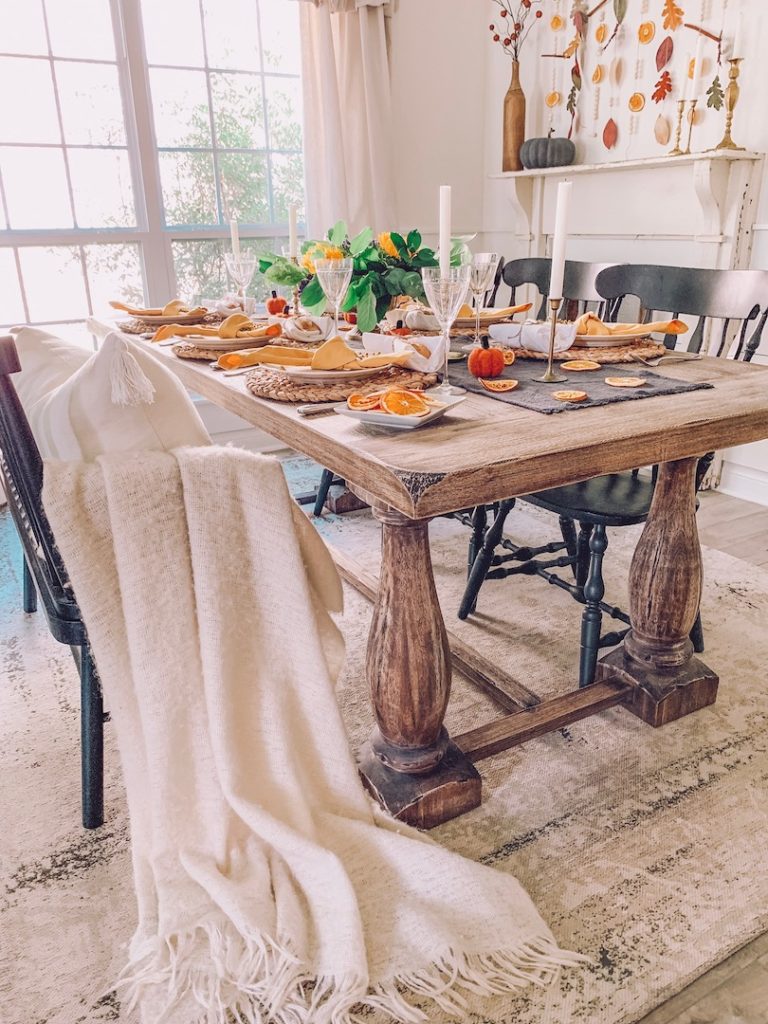 A Simple Fall Tablescape
After I made my DIY fall garland wall decor I had left over homemade dried orange wheels and wanted to incorporate them into this tablescape.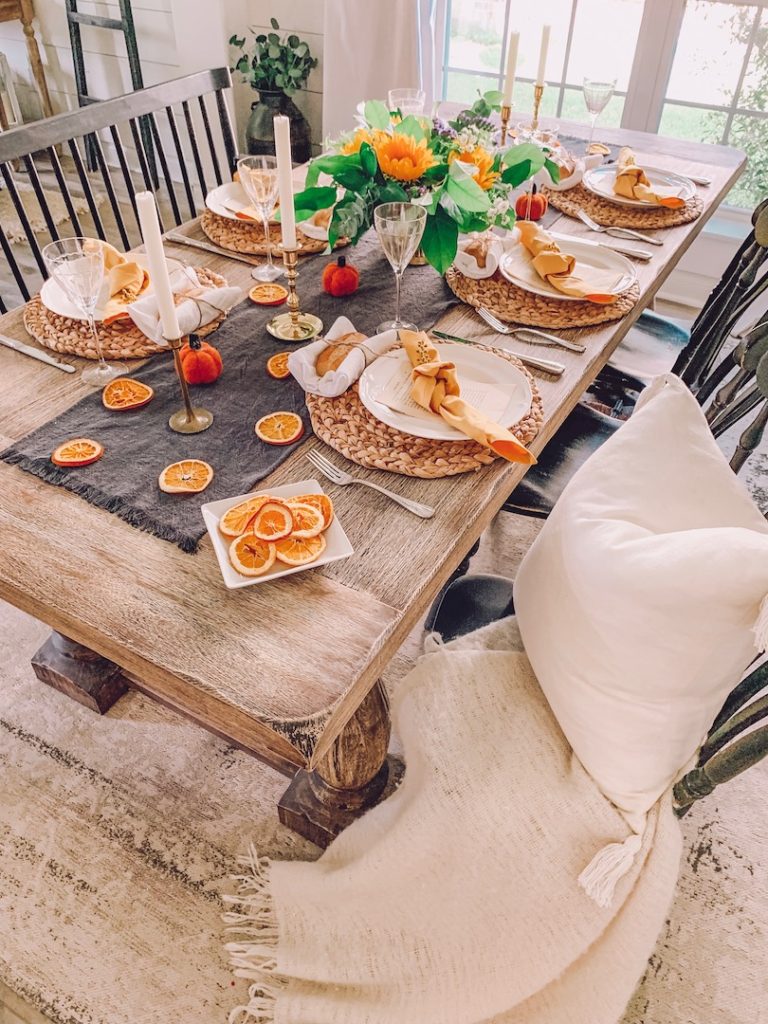 Next, I added a few burnt orange pumpkins down the center to bring in more traditional fall decor.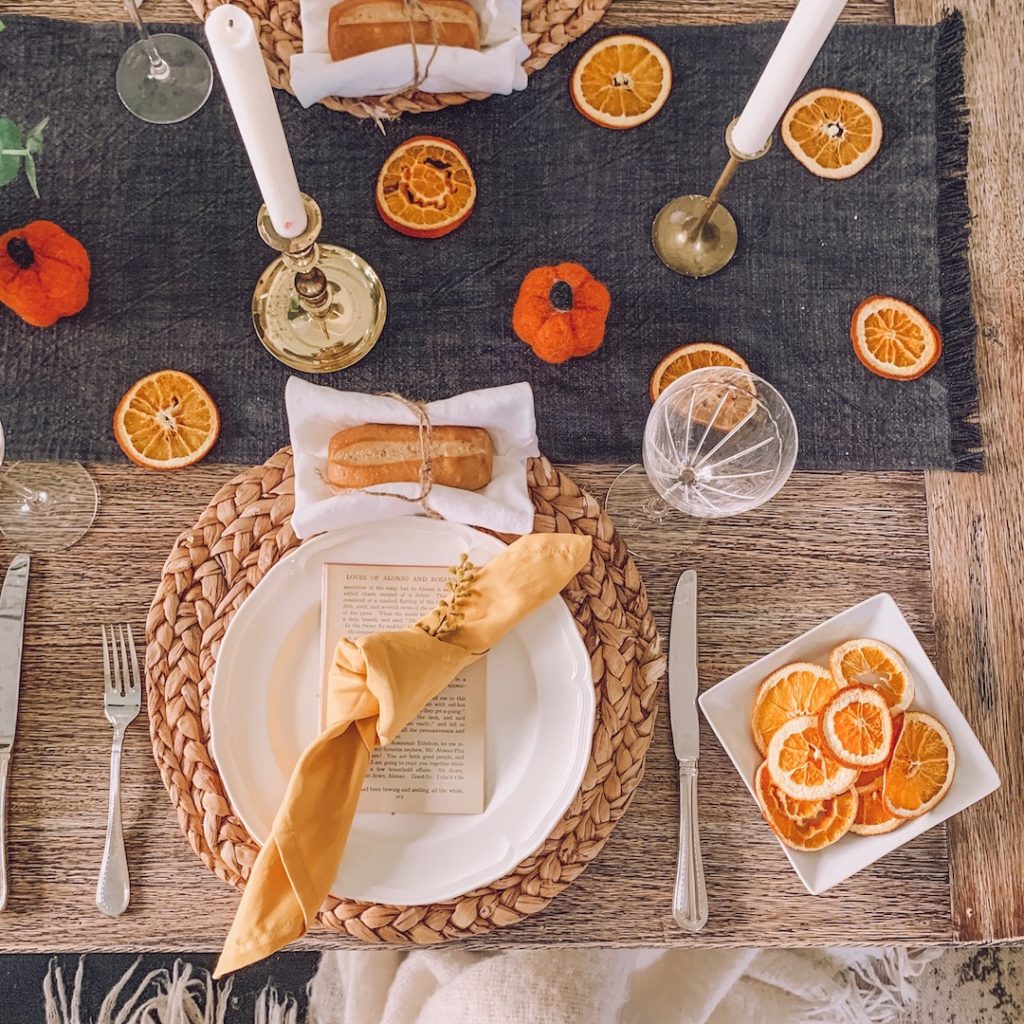 Gold antique candles are my favorite things to add to any tablescape. They always give off the perfect romantic vibe!
I created this simple fall floral arrangement using my favorite fall flower – a sunflower. Next, I added eucalyptus and greenery to the centerpiece to bring in some extra greens.
Table Setting
For the table setting I used round chargers for added texture. I then topped them with simple white plates. To add in more texture to the table setting, I added a book page for an extra layer.
I used most of what I had already from previous years but picked up these gorgeous mustard yellow napkins from Amazon. I rolled them length wise and tied them in a knot to place them on top of each book page.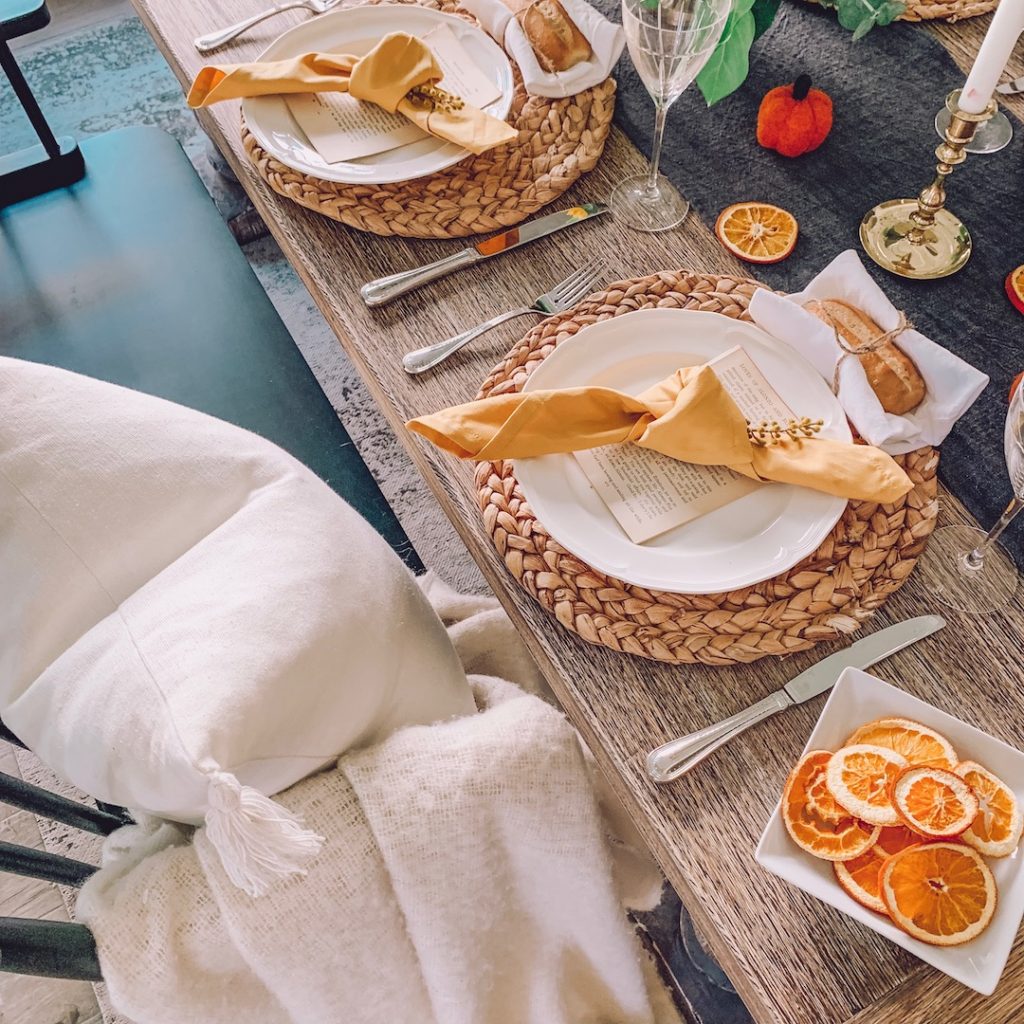 My favorite way to add bread to the table is to individually place it at each place setting. For this table-setting, I wrapped up each individual bread loaf in a simple white napkin and tied it together with twine.
I love how all the little details came together to create a simple fall tablescape.
I added a few shopping links for your convenience!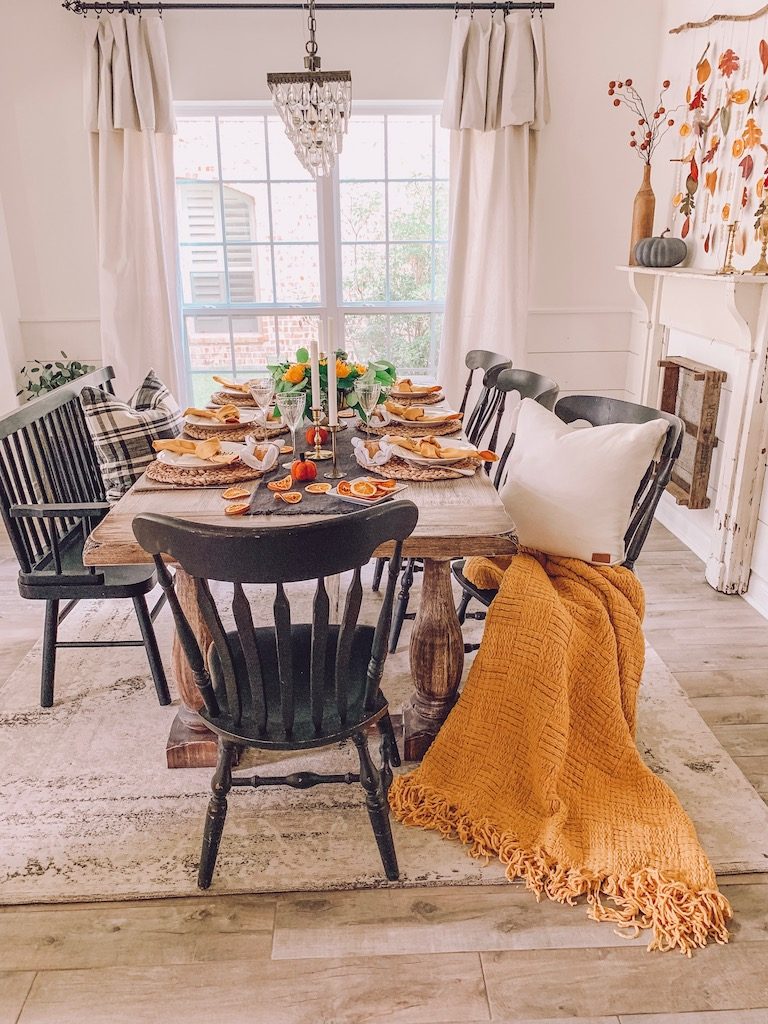 xoxo,
Leanna