Welcome loves! Today I want to show you a closer look at my home for the holidays. Christmas is by far my favorite season to decorate for. I start decorating right after Halloween so I have plenty of time to enjoy the holidays. I have six rooms to show you today, but I want to keep this tour short and sweet.  I have three little babies at home who all need my attention. Since Olive has been born, I have found it increasingly difficult to find the time to get on here and keep you all updated. I am so happy you are all still here! I have big plans for the new year and I can't wait to share them all with you. But for now, let's take a peek into my home for the holidays.
Sitting Room
The sitting room is always my favorite room in the house. I have so much room to play with the shiplap wall. This year I decided hang little tea light houses on the wall.
They look even cuter at night when they are all lit up!
I also love my Sleigh Ride sign from Walls of Wisdom. It was a perfect addition to this space.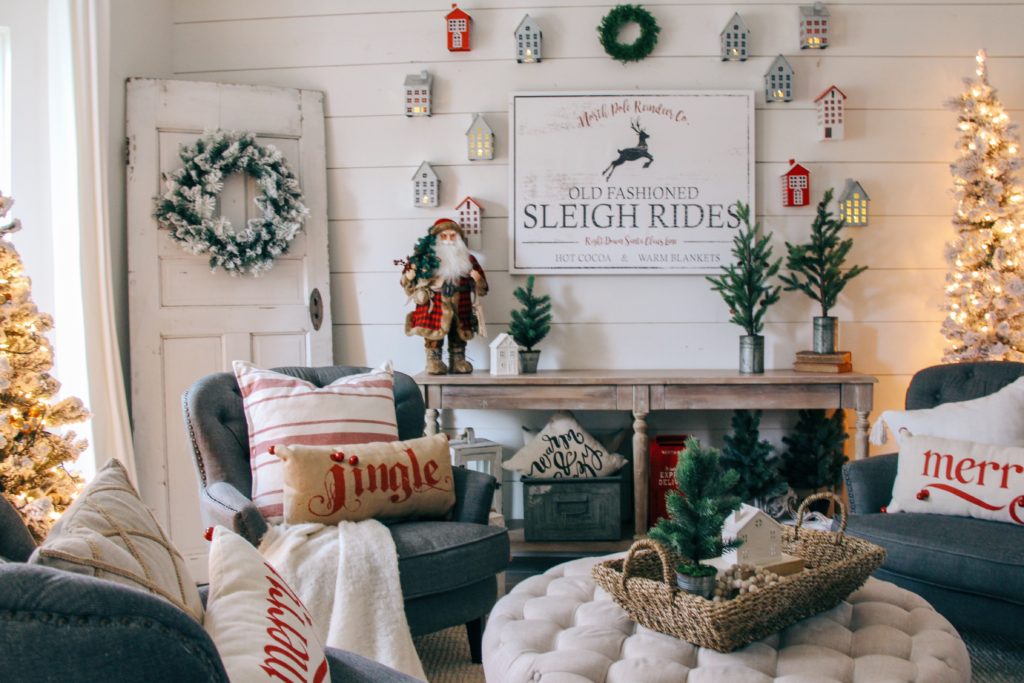 Dinning Room
After last years Christmas tablescape, I knew I need to try to create something even better. This year I stayed with neutrals, and golds.

I had these gold twigs that I used throughout the garland to tie in the gold from the hanging large ornaments.
Its just as pretty during the day!

Kitchen
Now that my kitchen is white this year, I love my holiday kitchen decor. I kept it simple in here with lots of greens and just a touch of red.
I also made this christmas tree scroll to fill up the space in our eating area.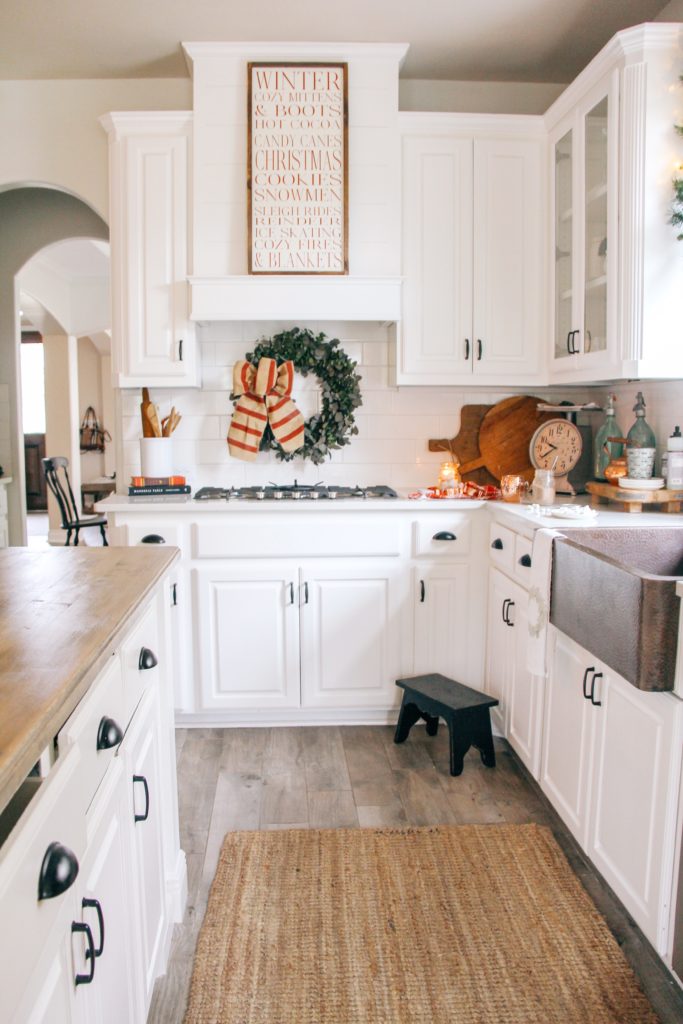 Living Room
The living room is the center of our home, but also doesn't let in a lot of light so photographing it is always a challenge.
I kept the garland simple this year with bows and some red beaded garland.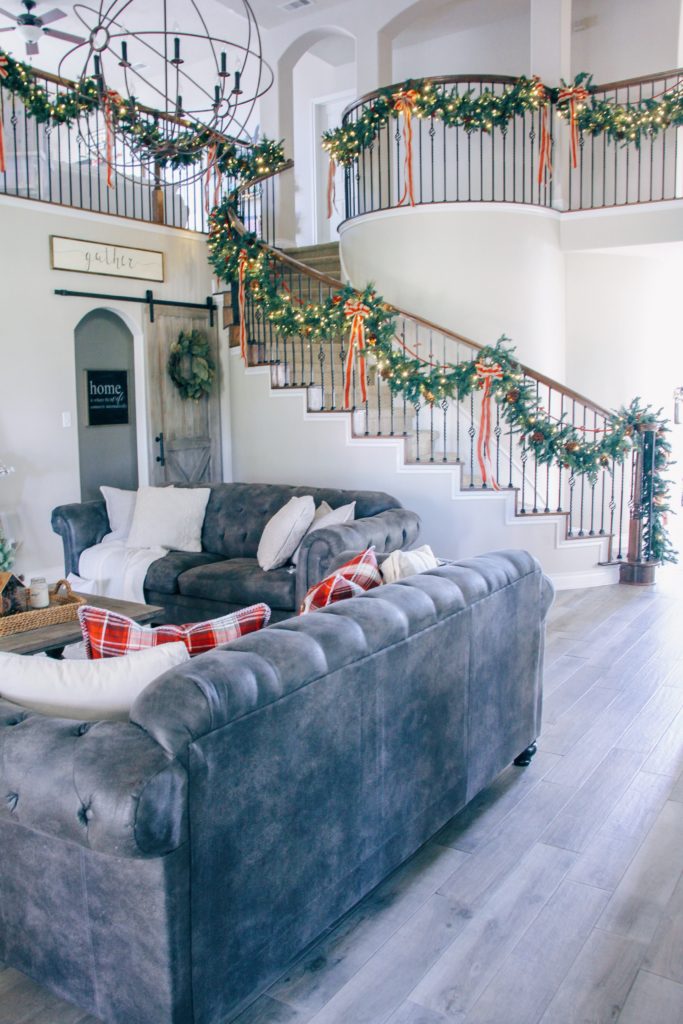 The tree this year was my favorite. I decorated with lots of vintage santas, bells, wrapping paper, ribbons, and a few other things I found at my local Michaels.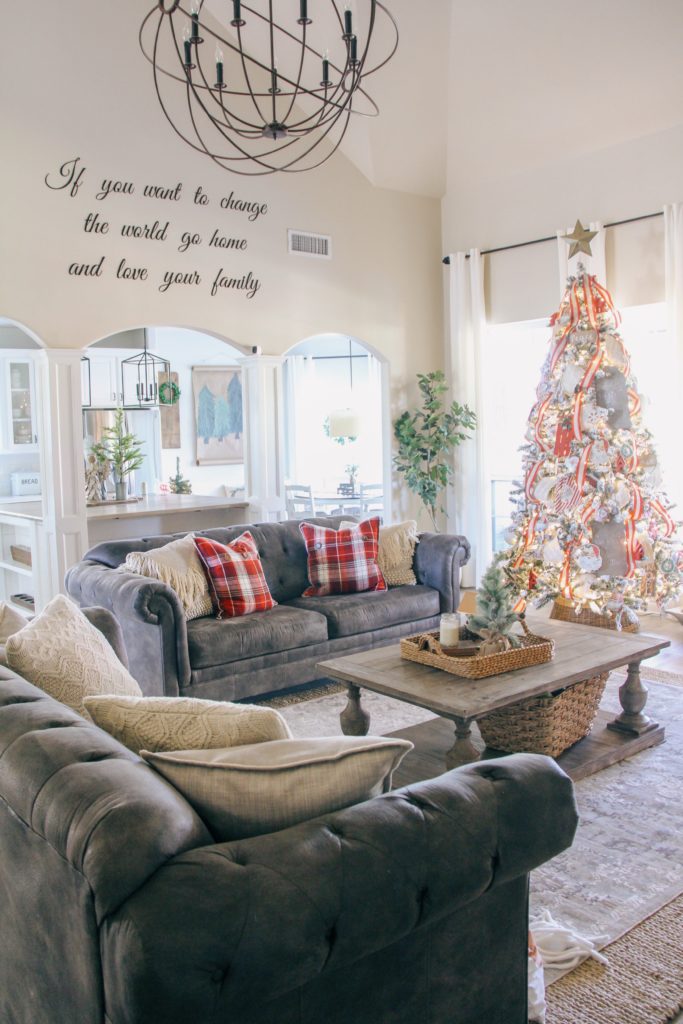 For the mantel I wanted to tie in the red from the tree and found these adorable stockings at Kirklands.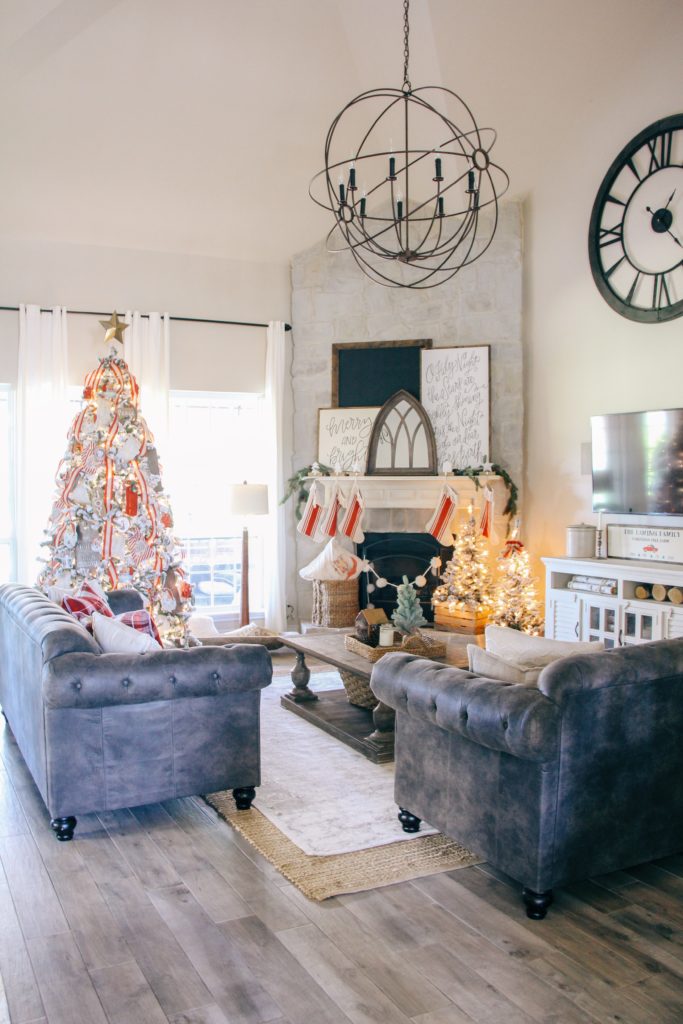 Master Bedroom
I love how our bedroom came out this year. I wanted just a hint of red and kept the rest neutral.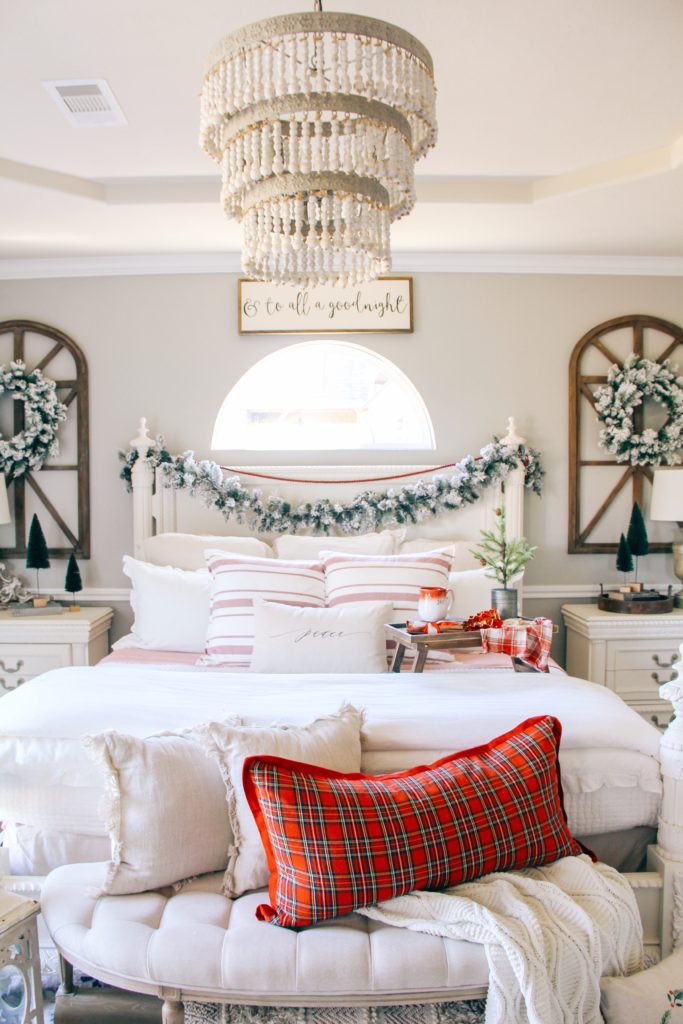 Playroom
This kids love that I decorate this space for the holidays. I also keep a tree in here so that they can hang up all of their own ornaments.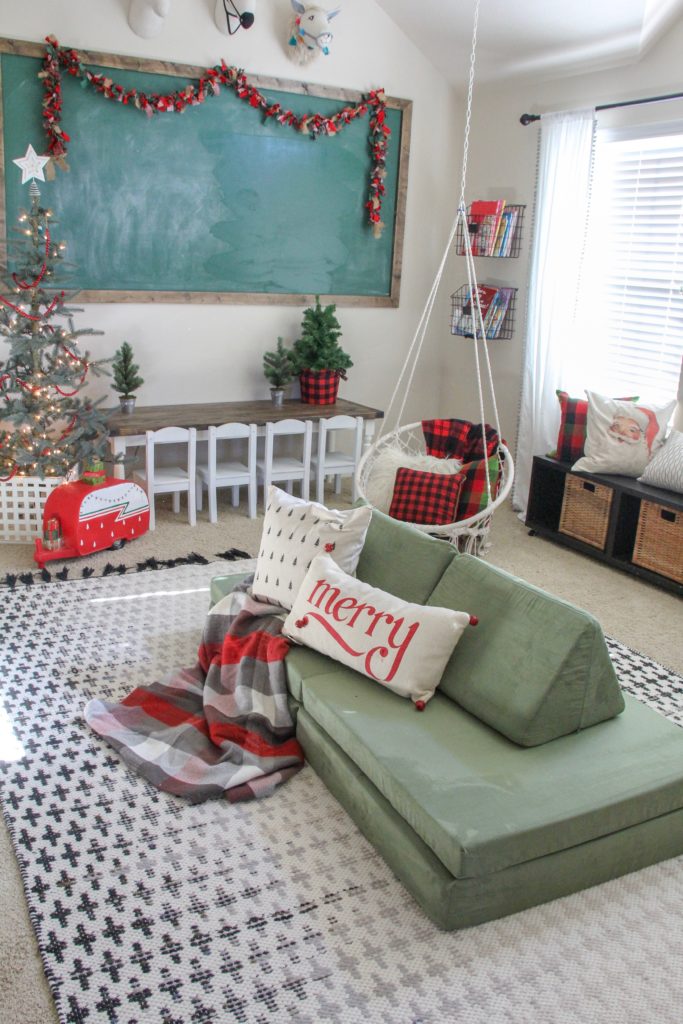 I hope you enjoyed seeing more of my home all decorated for Christmas this year. Make sure to watch my stories on Instagram to find some other inspirational home tours that I want to share with you.
Have a happy holiday!
xoox,
Leanna