How to Refresh Your Home for Summer
Summer is right around the corner and I thought it would be the perfect time to share with you some easy tips on how to refresh your home for summer. We spend so much time in our living room together as a family and I love to freshen up this space for each season. A few simple changes, that are all budget friendly, can really change up your space! You can also use these tips in any room in your home!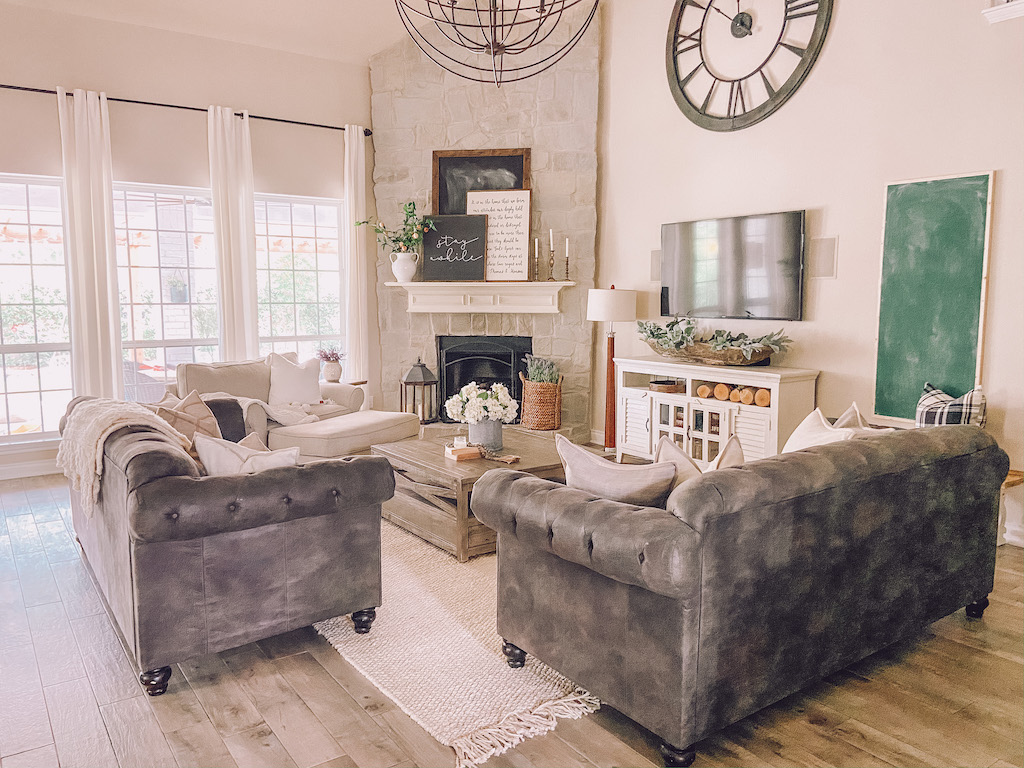 5 Easy Tips to Refresh Your Home for Summer
Do you switch up your home decor every season? Some people love to change their spaces every few months. But if you are looking for a few decor design tips to summer that wont break the bank, I have you covered.
I've rounded up 5 of my favorite easy decor tips for summer that will make your space looking fresh and new!
Rugs
Change out your area rug for a brighter new look! If you love texture like I do, a jute or natural woven rug is perfect for the warmer months. I also love jute rugs because they go with everything! You don't have to worry about your rug matching with your current furniture or decor.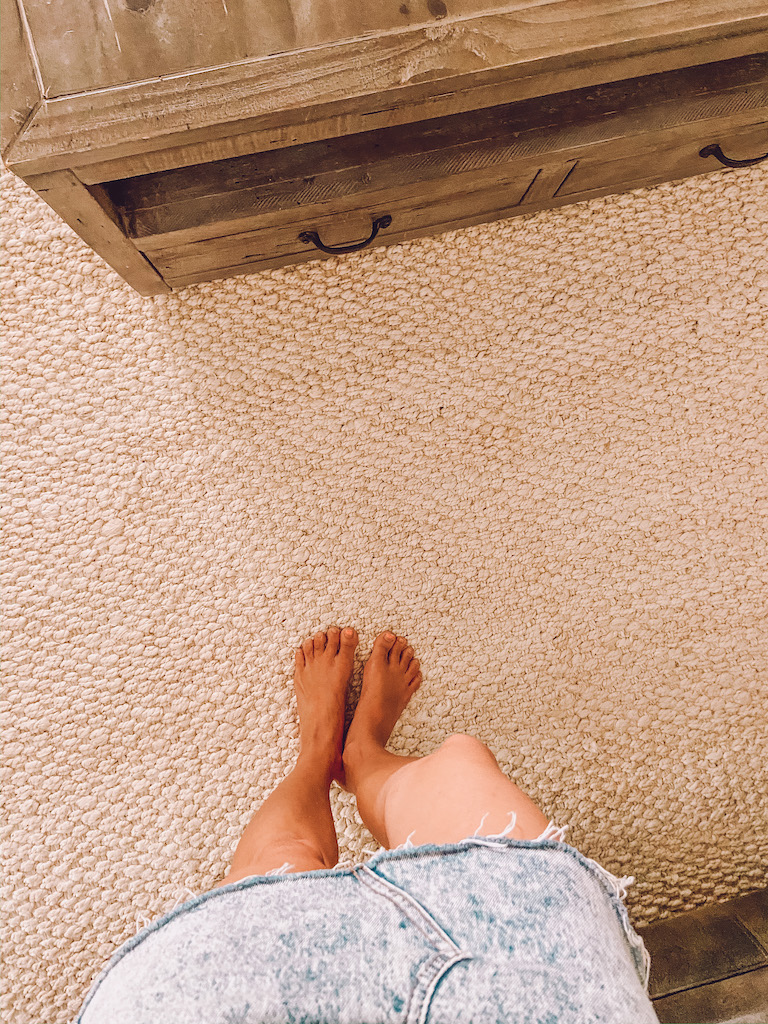 I updated my space for summer with this gorgeous chunky jute rug from Unique Loom. This rug instantly lightened my space and I love the texture!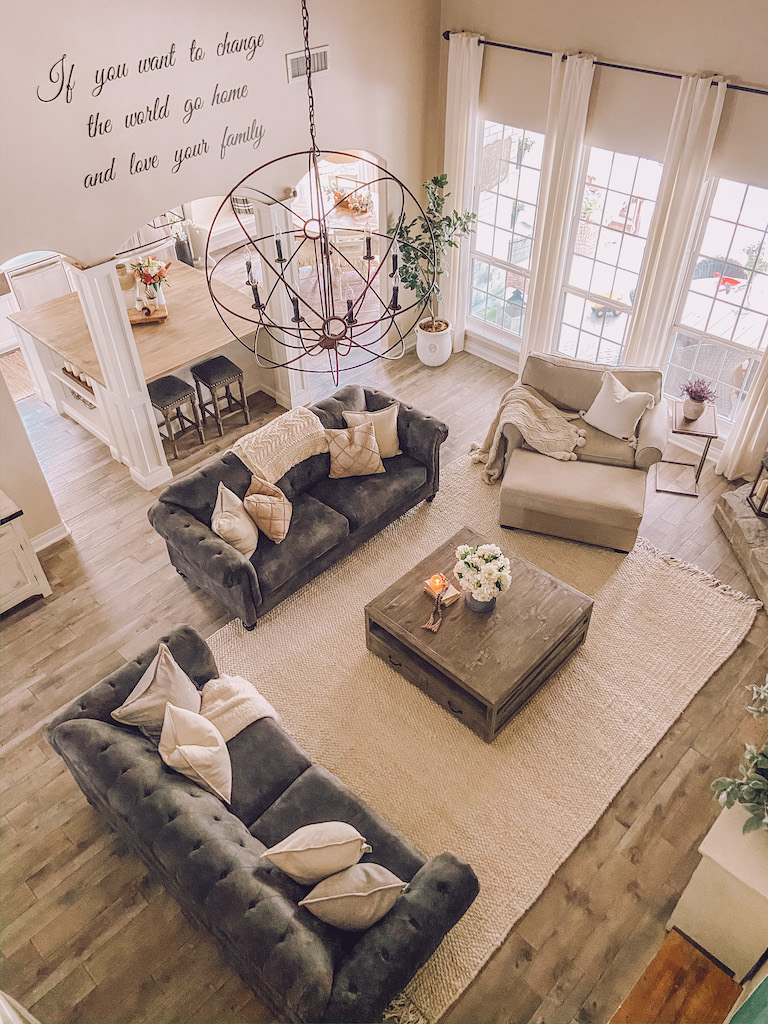 Unique Loom has so many different rugs to pick from if you are looking for a new rug this summer!
Pillows and Throws
I have to admit I am a pillow hoarder. I have so many pillows in all shapes and sizes! Lighten up your pillows with neutral and light tones and put away the darker pillows for next fall. You can also easily swap out the pillow cover instead of buying an entire new pillow. Some of my favorite places to find pillows for summer are Kirklands, Homegoods and IKEA!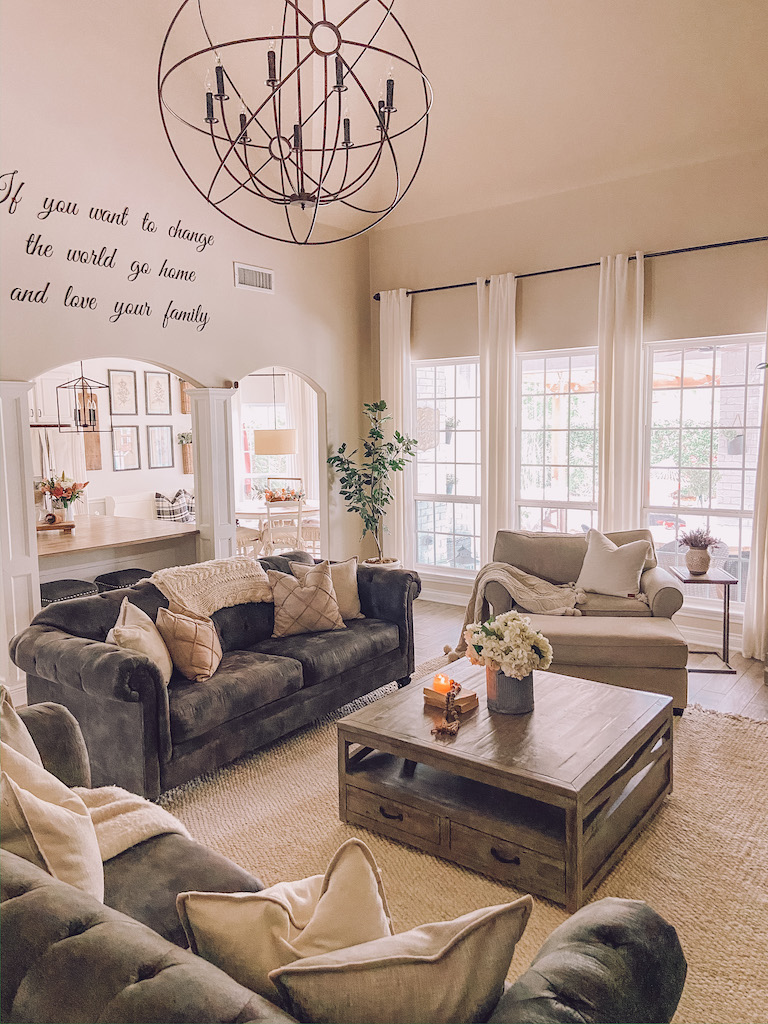 Do the same thing for throws. Swap out your furry cozy throws with blankets that are lighter in color. Or be daring and use a throw with a fun summer color such as light pink, or blue!
Tabletop Decor
In your living room change out your coffee or console table decor. You can add plants, candles, books and more to give it a fresh new look.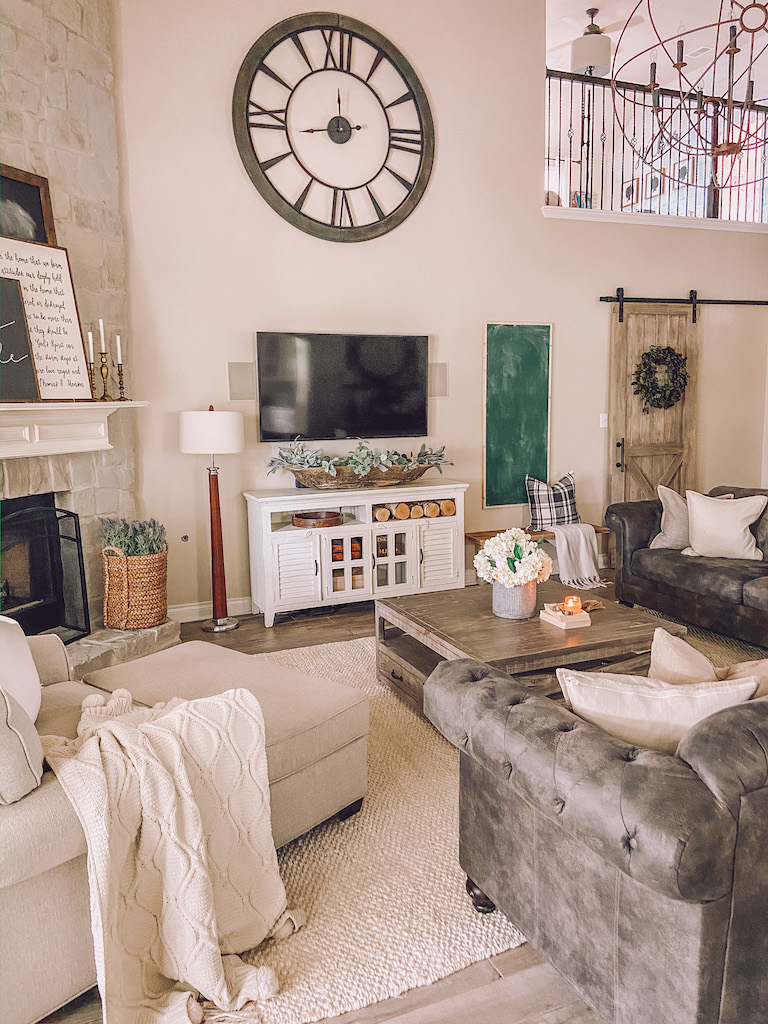 Flowers and Stems
Change out your winter and spring stems for summer flowers. This is a great way to add a small pop of color to your space. You can also add some fun fruit stems for the perfect summer touch. Some of my favorite summer stems and flowers are peach stems, hydrangeas, and lavender. Don't be afraid to use fresh flowers in your home as well! I love to pick up a fresh bouquet at the local market during the summer. Not only do I love the extra pop of color, but I love the smell!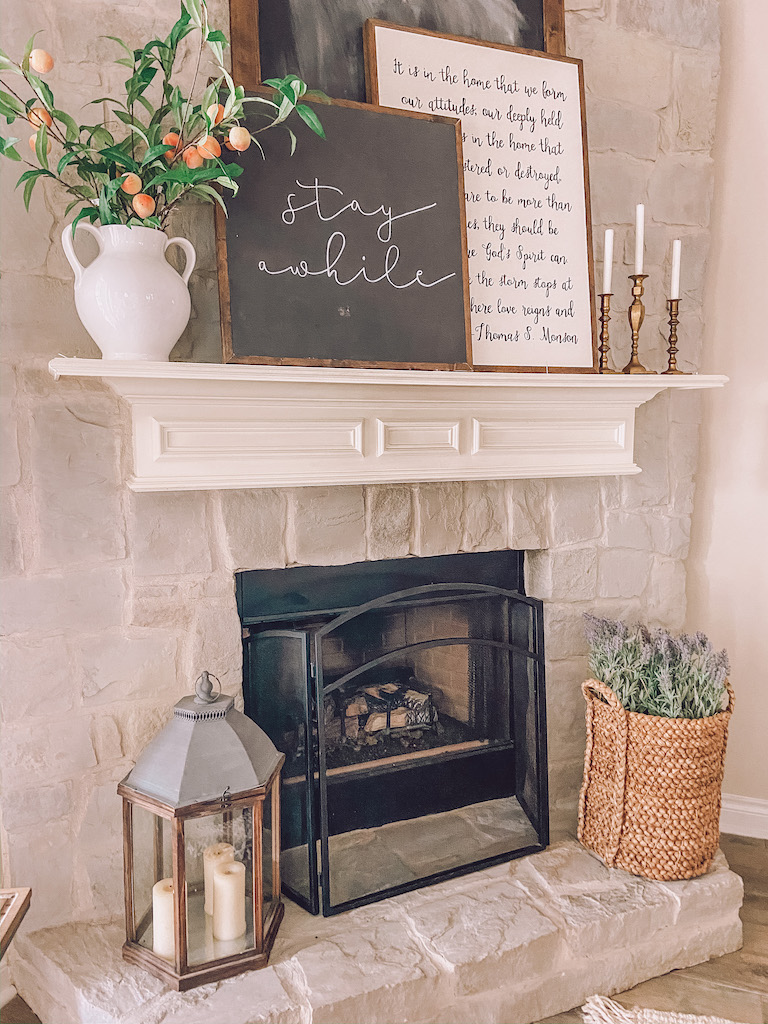 Summer Scents
I can't be the only one that loves to change out candles for each season. At any given point of time during the day, you will find a candle someplace burning in my home. The fresh scents of summer candles can change the entire feel of your room. It also makes my house smell super clean even when its not.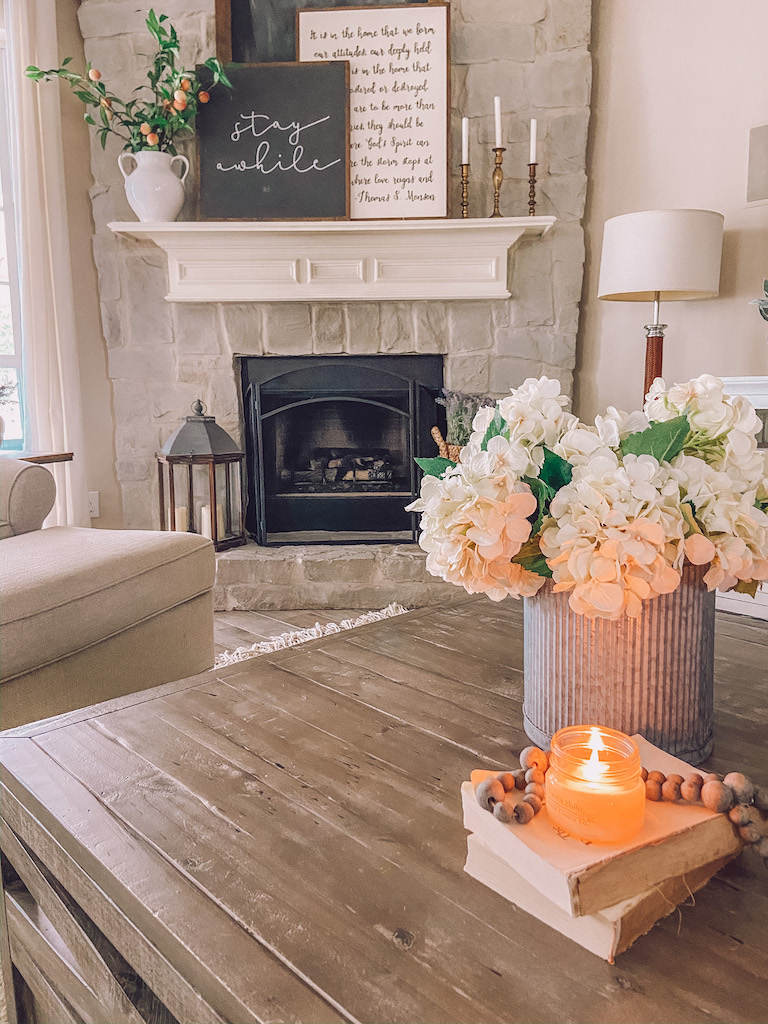 I hope these 5 easy tips on how to refresh your home for summer give you some great ideas! Refreshing your space doesn't have to cost lots of money! Just a few simple changes can make it feel like an entire new room!
Check out this post if you want to see how I styled my home for spring last year!
xoxo,
Leanna