Sharing is caring!
Charcuterie boards are a fun festive dessert idea for any occasion! Sharing an Easter dessert board that is sure to be a hit for kids and adults!
If you have been around here for a while your probably already know that I love a festive charcuterie board! They are so fun to make and I think I have made one for just about every holiday! I always pick a theme and from there gather all the different ingredients!
Easy Easter Dessert Charcuterie Board
I usually find most of the items at my all time favorite store, Target! They always have such a great selection in the holiday section. It takes most of the hard work out of the way!
The Easter cookies and carrot pretzel sticks were both Target finds that I picked out weeks ago! I always make sure to gather things as I see them or else when I am ready to make a board all the good things will be gone!!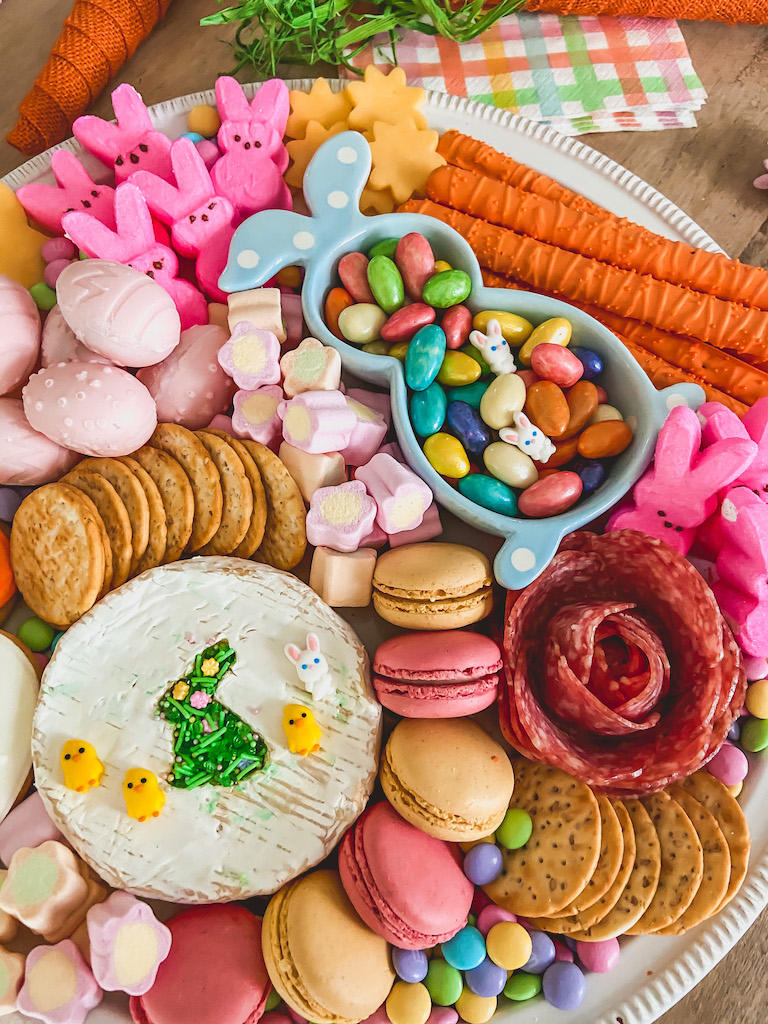 I used a mini cookie cutter to cut out little cheese shapes. Mini cookie cutters are so fun for so many things!! I also used the it to cut out the bunny shape on the brie.
I also like to use little bowls to hold any smaller candies. This cute little bunny bowl that I found at Hobby Lobby was perfect for the ocassion.
Charcuterie Salami/Pepperoni Rose
Another fun element you can add to any cheese board is a Salami Rose! All you need is a champagne glass and thin slicked Salami or Pepperoni.
Watch the video below for the tutorial!
It is so simple to make and will wow all your guests! I want to try it with thin sliced cucumber next!!
Easter Dessert for a Crowd
I know we may not be feeding a crowd lately, but these dessert boards are perfect to feed lots of guests! There is no wrong way to make a dessert board…. you really can't go wrong! Choose a party theme or color and select your ingredients! You can also decide to add in fruits, vegetables, an assortment of cheeses, chocolates, candy and more! The ideas are endless!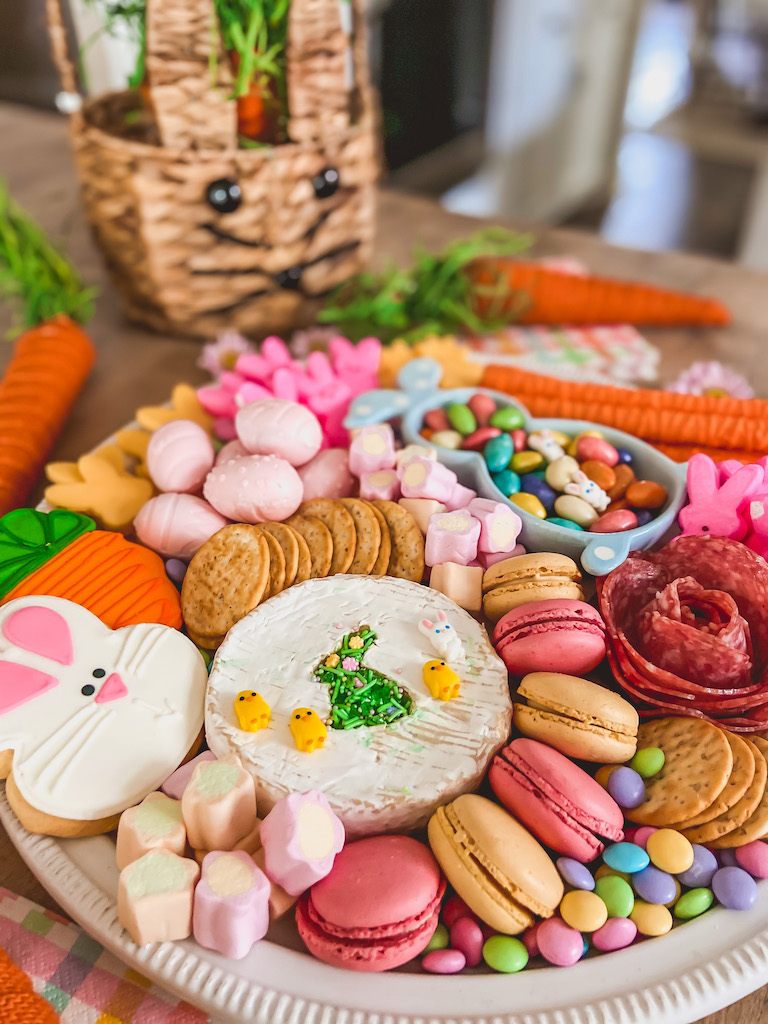 I linked everything I found below for your shopping convenience!

Other Charcuterie Boards
St. Patricks Day Dessert Board
Halloween Cheese and Dessert Board