Sharing is caring!
A leftover Smoked Turkey soup recipe to make using Thanksgiving leftovers. This soup is perfect for a cold winter day!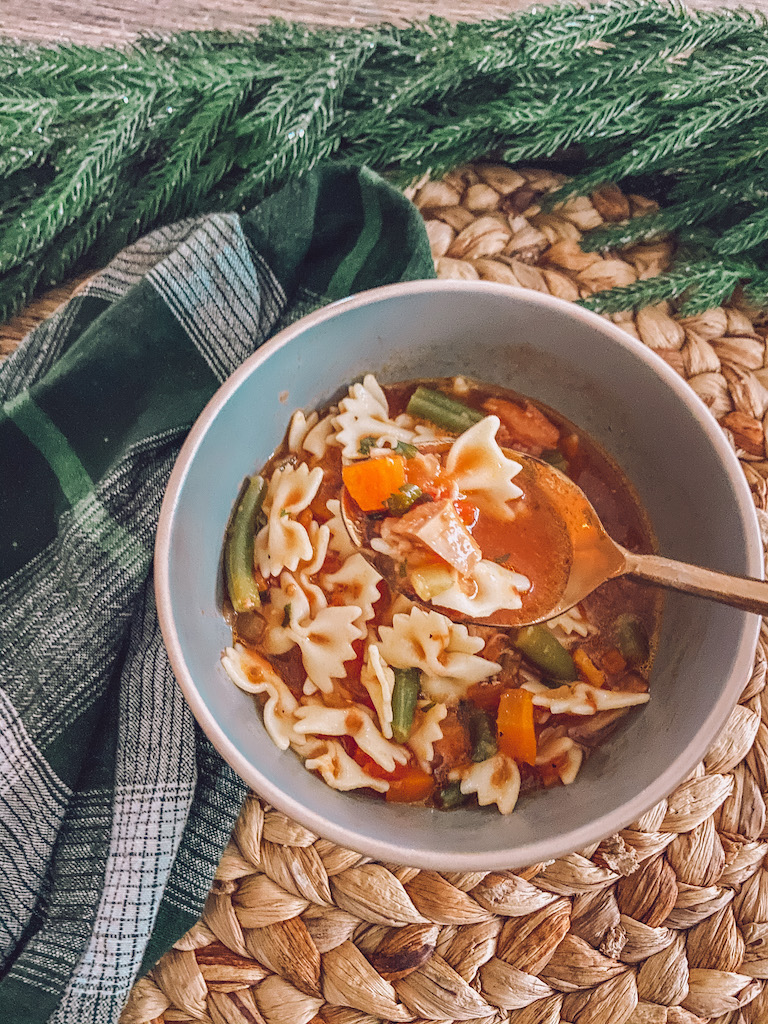 Every year for Thanksgiving, we are left with SO many leftovers!!! We make enough food to feed a small army!! I hate to see the food go to waste so I always look for easy and yummy recipes to use up on the leftover food. This easy smoke turkey vegetable soup is simple to make and perfect for a cozy afternoon. I always crave soups during this time of year and this smoked turkey vegetable soup just hits the spot!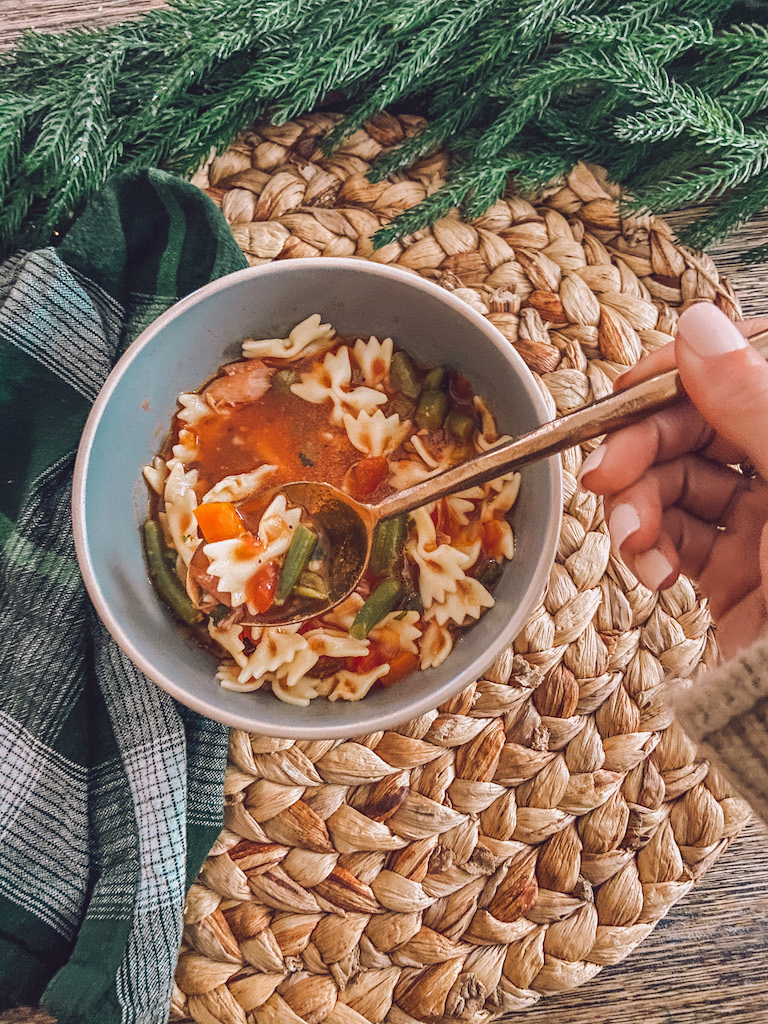 How to Make Easy Leftover Smoked Turkey Soup
Ingredients
1 tablespoon extra virgin oil
3 garlic cloves, peeled
2 celery ribs, finely chopped
2 carrots, finely chopped
1 yellow onion, finely chopped
one 16-ounce can whole tomatoes
2 bay leaves
1/2 pound bow tie pasta
2 turkey thighs
2 turkey wings
1/4 cup copped parsley
salt and freshly ground pepper
1 bag frozen green beans (thawed)
grated parmesan cheese (if desired)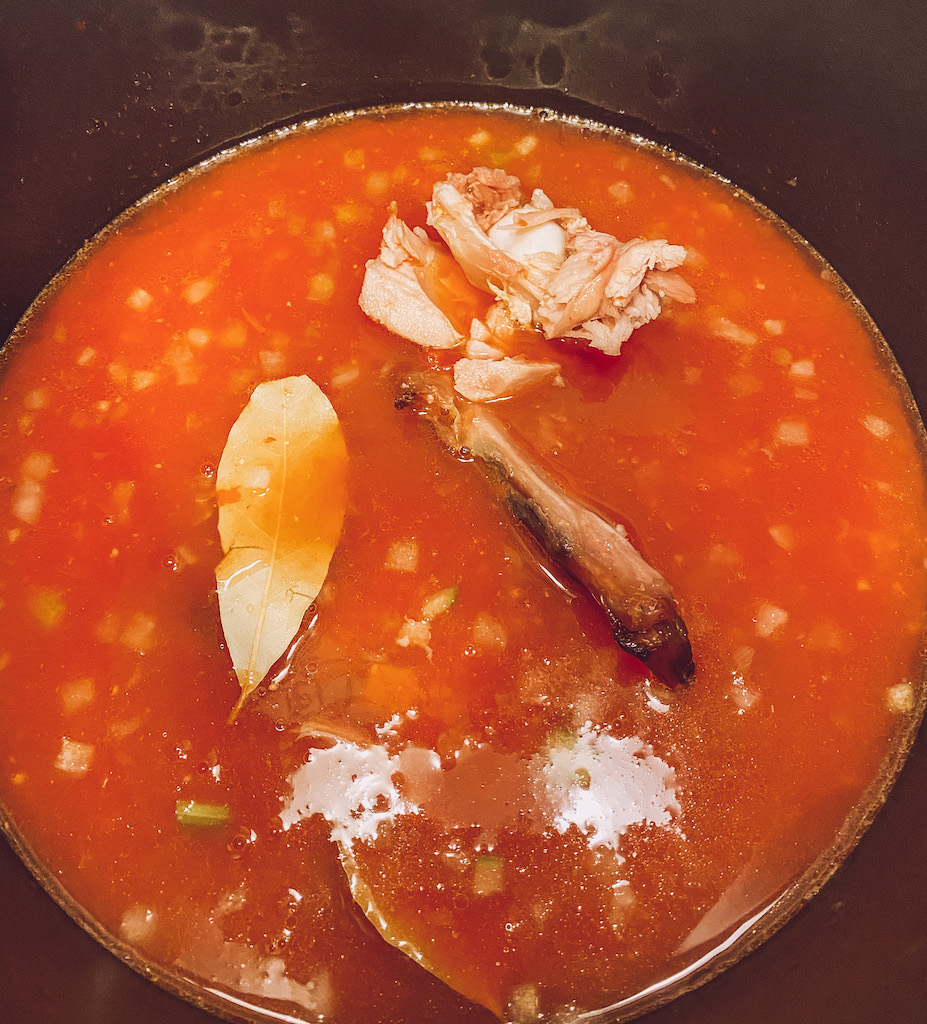 Directions
In a large pot, heat the olive oil. Add the garlic, celery, carrots and onion and cook over medium heat. Stir occasionally until vegetables are softened, about 8 minutes.
Add the bay leaves, smoked turkey thighs and wings (with the bone) and 1 quart of water and bring to a boil.
Cover partially and simmer for about 1 hour, stir occasionally.
Next, Cook pasta separately according to the package suggestions.
Take the thighs and wings from the large pot, and remove the bones. Discard the skin and bones, remove bay leaves
Add the meat back into the pot, add in green beans.
Then, Add the parsley and season with salt and pepper as desired
Add the pasta and stir to combine.
Dish out the soup into bowls. Add grated parmesan cheese on top if desired. Serve!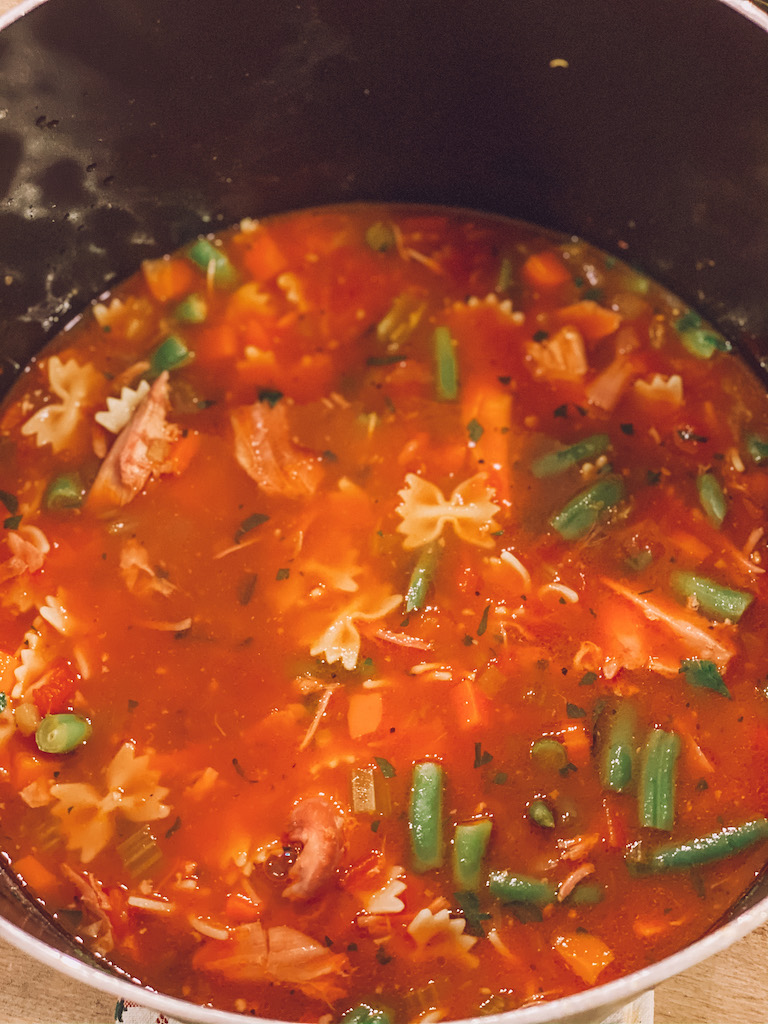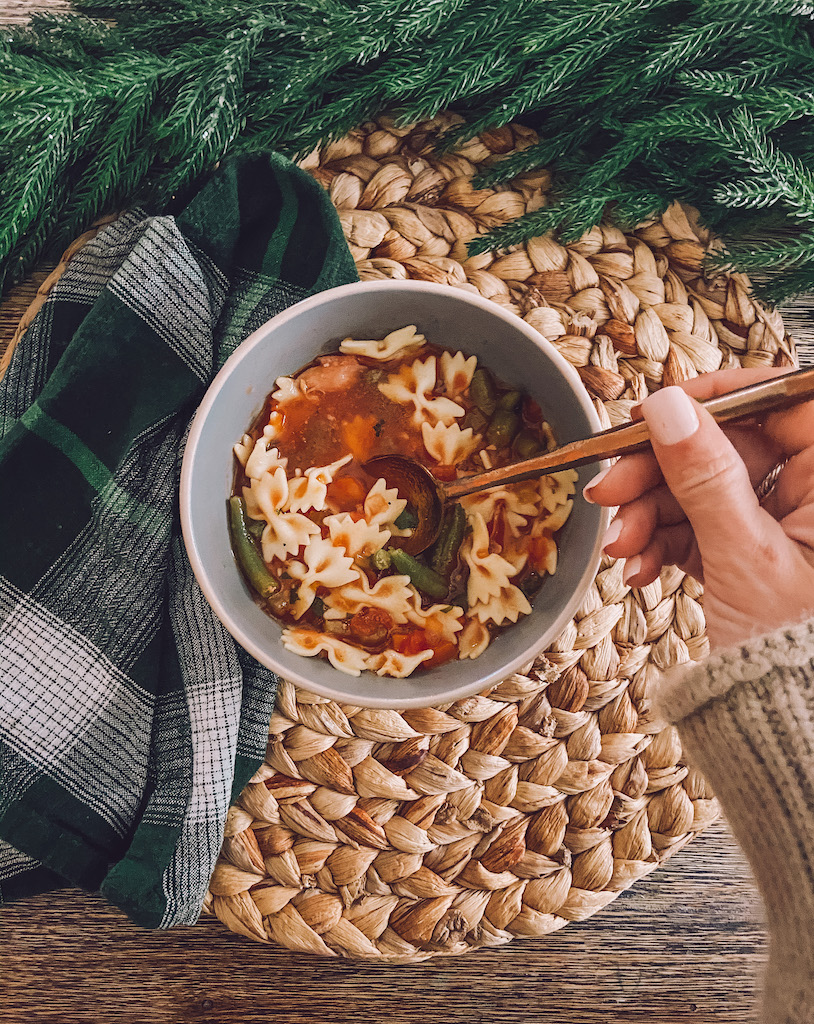 If you are looking for more ways to use up the rest of your Turkey from Thanksgiving, make sure to check out this easy Smoked Turkey Salad Recipe.