New Year, New Adventure!!
Wahooo!!!!! I am so excited fo finally share with you our next adventure!! And NO I am NOT pregnant!!! We are building a lake house in Canyon Lake, Texas!! This has been in the works for months after we fell in love with the lake this summer. If you have been following along with our journey over on instagram you may have already guessed it! This past summer, we spent many weekends escaping to Canyon Lake and our dream was to one day have a house of our own up on the lake. Simon has always loved lakes…. he grew up in New Zealand where lake life was the norm. Me, on the other hand, took some convincing. I prefer the beach.. there is nothing like the sound of the waves. However, once we spent a few weekend up at Canyon Lake, I knew it was the right choice for our family. The lake is not only calm, but the town is cute and quiet. It feels like we have found our own little hidden gem!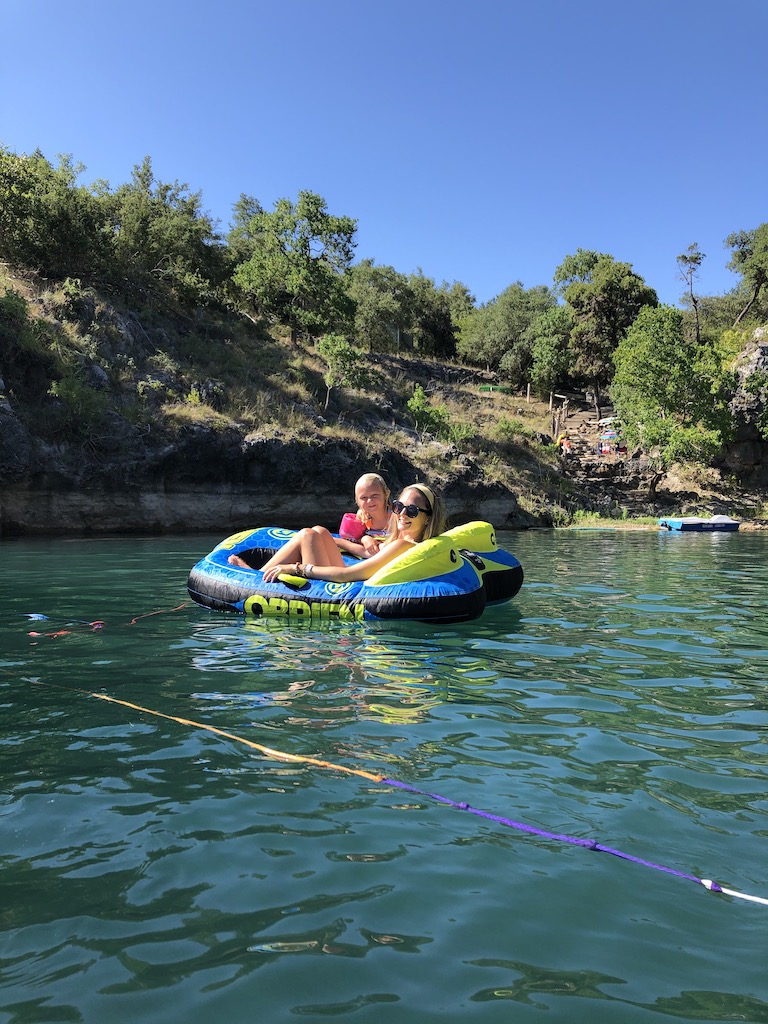 It is also important for us to give our kids an active lifestyle. We wanted a place to retreat from the city of Houston, experience nature and spend time together as a family. Canyon lake is the perfect distance away from our home and is perfect for us!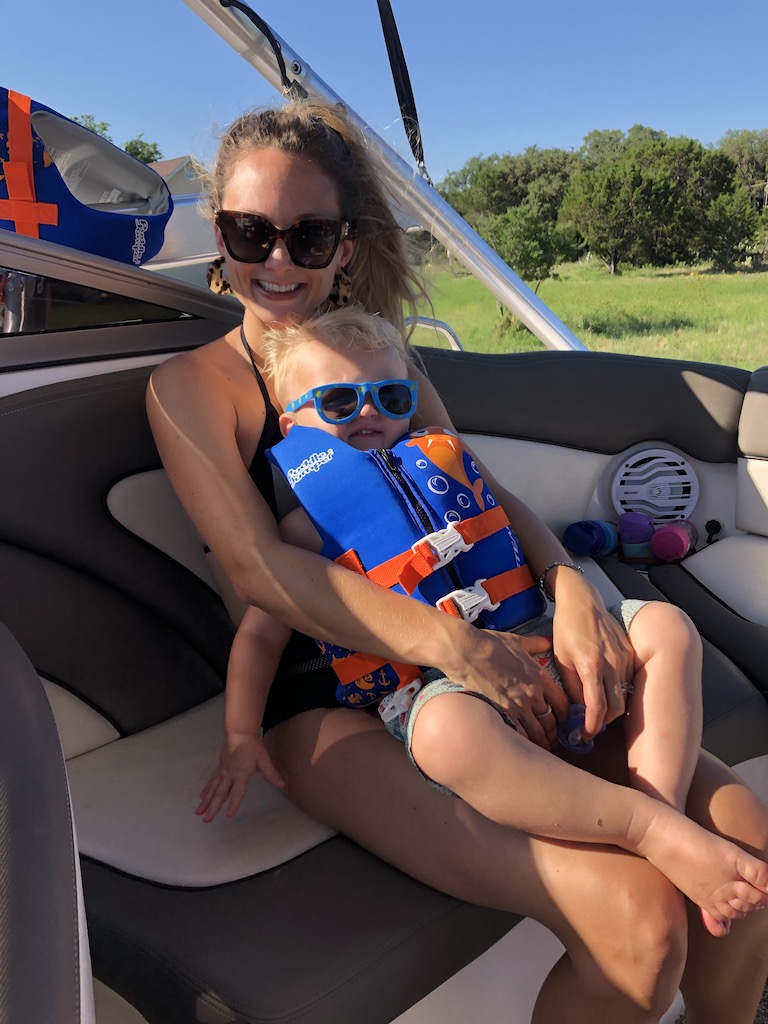 We spent months trying to find a house to renovate, we put in multiple offers and took lots of trips! However, we never really fell in love with the right house. The housing market also started to rise in the area over the last year, and buying the right fixer upper was starting to be way more out of our budget. We knew we wanted to have a lake view and that was hard to find in our price range.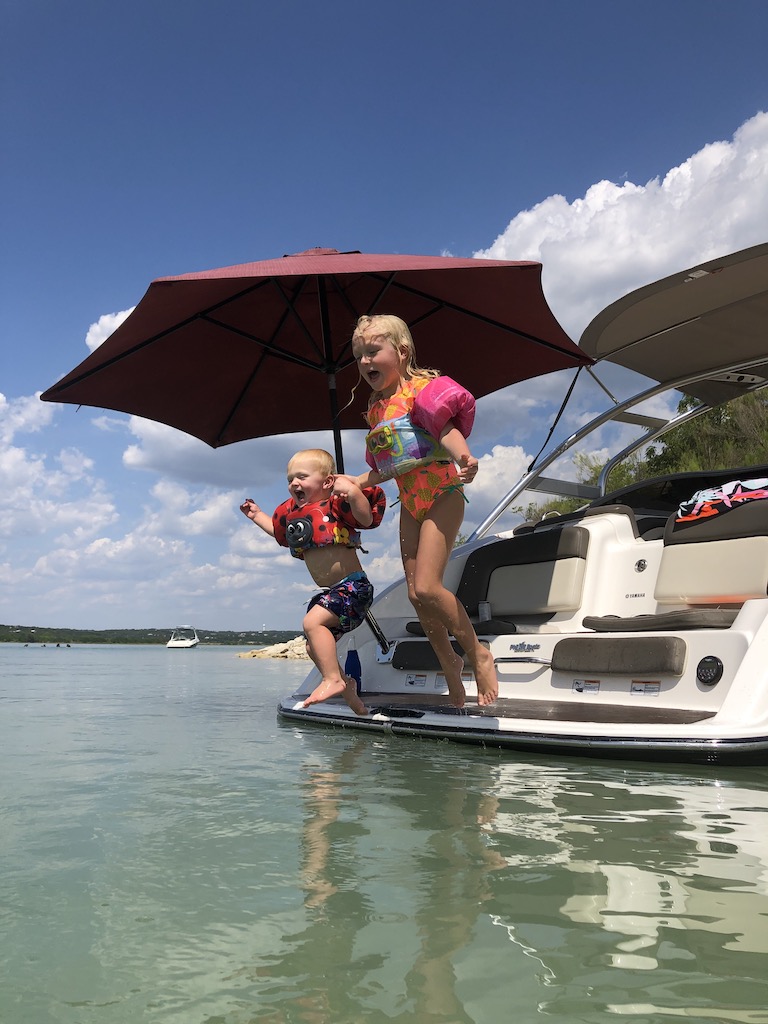 A few months ago, we found the right piece of land and made the choice to buy and build!! We have NEVER built a house before, so I was excited but also nervous! Good thing Simon is an engineer because I honestly have no idea what I am doing. Over the past few months Simon has completely designed this house all on his own. I had a few inputs but the real fun for me will be furnishing, styling and decorating.
The house currently has two bedroom, built high on the land so we can see the lake from the house. We are building the house as cost effective as possible, and have plans to build on to it in the future. We are building what we can comfortably afford without being house poor!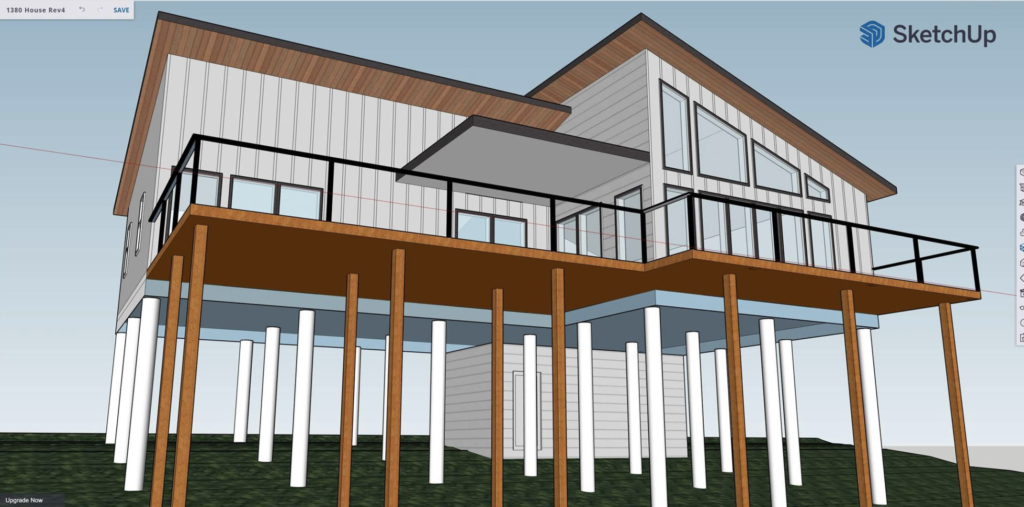 The house will be built with basics, and over time we will transform it into a custom home. I can't wait to get my hands on it! We have so many fun ideas!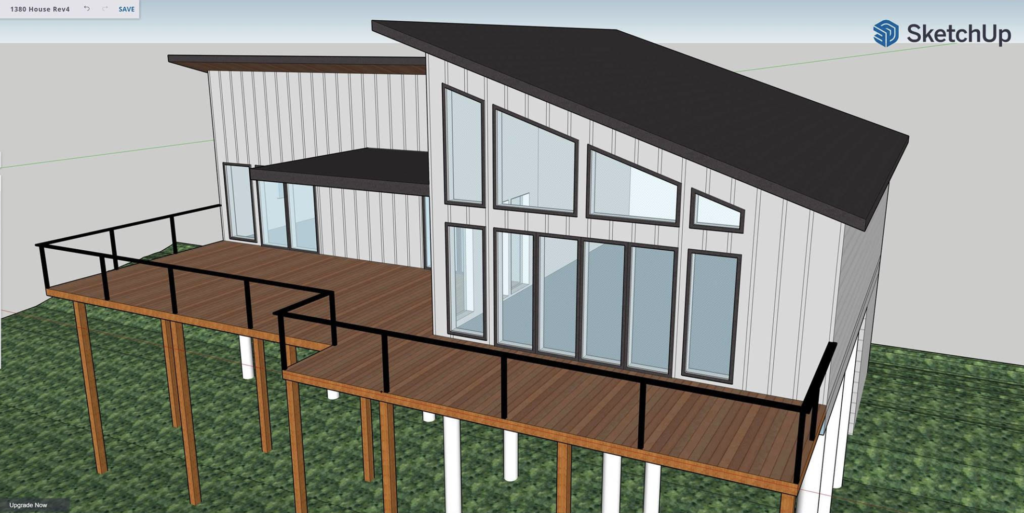 I can't wait to take you along on the building process over the next few months! We hope to have it finished in time to use the house this summer.
We haven't decided yet if we will turn it into a rental… but I think it is a good chance we will! I would love to be able to share with you our home away from home!
Thank you for coming along with us on our next adventure!! I can't wait to take you along for the ride!
xoxo,
Leanna