Easy and Fun Activity for Kids: Cardboard Playhouse
A DIY Cardboard Playhouse for a fun and easy at home activity for kids. A great way to keep kids busy inside!
With everything going on in the word recently, we have been spending SO much time at home. I have been running out of new fun ideas to keep my kids busy and entertained! When the weather is nice out, playing outside is a great idea, but when its raining for days on end… keeping kids off iPads and other electronics can be difficult! The other day, we simply used cardboard and duck tape to make an easy DIY CardBoard Playhouse.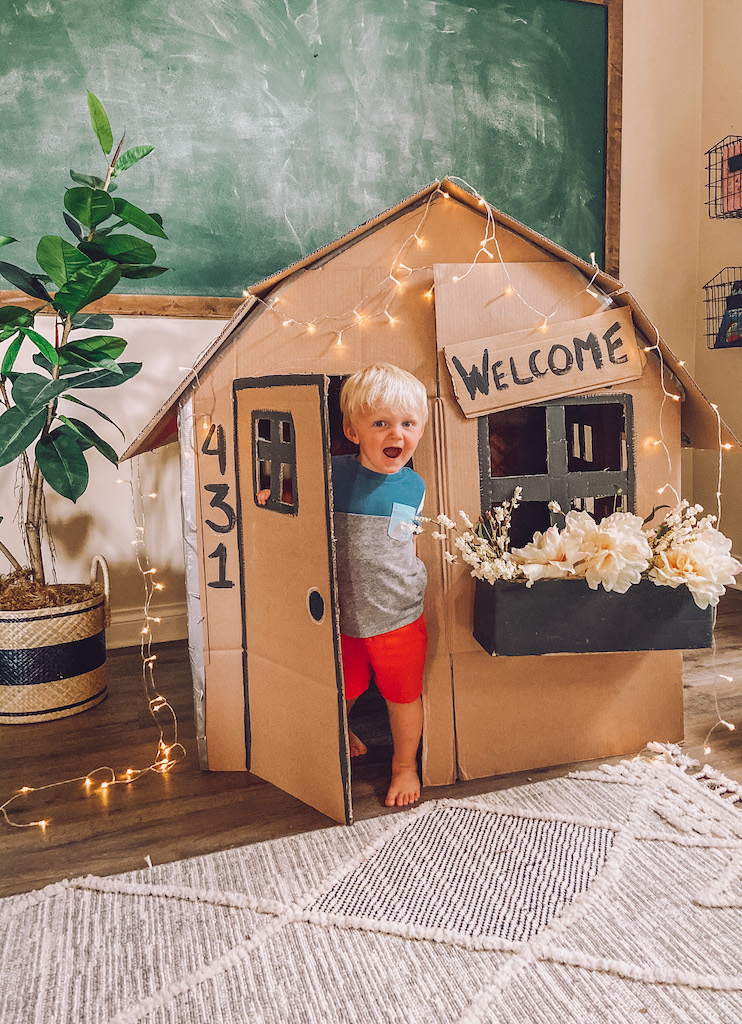 Let me tell you that this little house was such a great idea! Not only did they have fun helping me build it, they loved to decorate it, and have spent hours playing with it!! Sometimes it is the simple things that kids like best! We used our imagination to build the cardboard playhouse and it just came out so cute!
Of course I had to give it my own special touch… I had just as much fun building the playhouse as then did! There is no right or wrong way to make a cardboard playhouse of your own!
This is a great indoor activity for kids and the ideas are endless! You can make a rocket ship, castle, boat, store and more!
If you are looking for an outdoor playhouse make sure you check out our playhouse makeover here.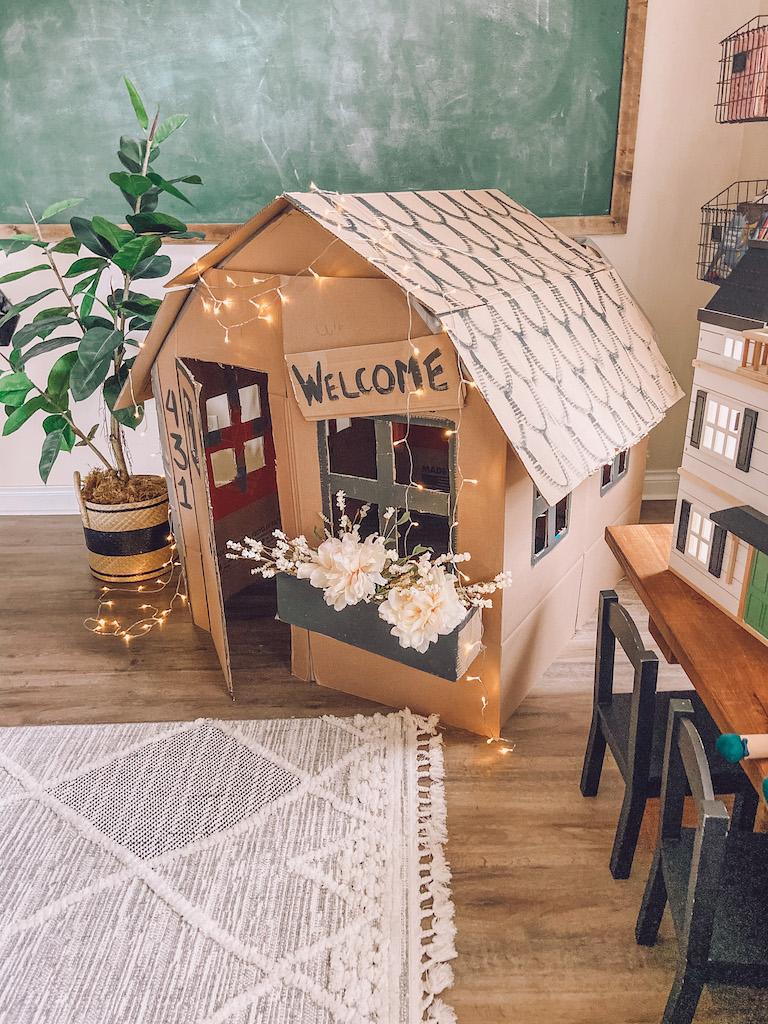 DIY Cardboard Playhouse
What you need:
Cardboard boxes (I used 4 big size boxes purchased from Home Depot)
Duck Tape
X-Acto knife
Scissors
How to make a DIY Cardboard Playhouse
Now to be honest, I really didn't document how I made this playhouse exactly but I can give you a few pointers to help you make one! You can refer to the video posted below to watch how we made our DIY cardboard playhouse.
Cut all the boxes so they are no longer a box. Cut down one part of the cardboard box so you now have a long piece of cardboard.
Start out by making the base of the house. Stand up the cardboard and create a big box with a 2 or more cardboard box pieces. Use duck tape to secure one piece of cardboard the other.
Fold the top of the boxes down to start shaping the roof. Use duck tape to secure
Use the X-acto knife to cut out the door and windows.
Cut a square for each window. To make the cross bar, use the square that was removed to cut out a t shape for the cross. Tape the cross to the house on the inside so you don't see the duck tape.
Add a roof using another large cardboard piece. Secure the roof to the house using duck tape from the inside.
Decorate the house as you wish! I added shingles, a window box and a welcome sign! I finished the house with a few twinkle lights for a magic touch!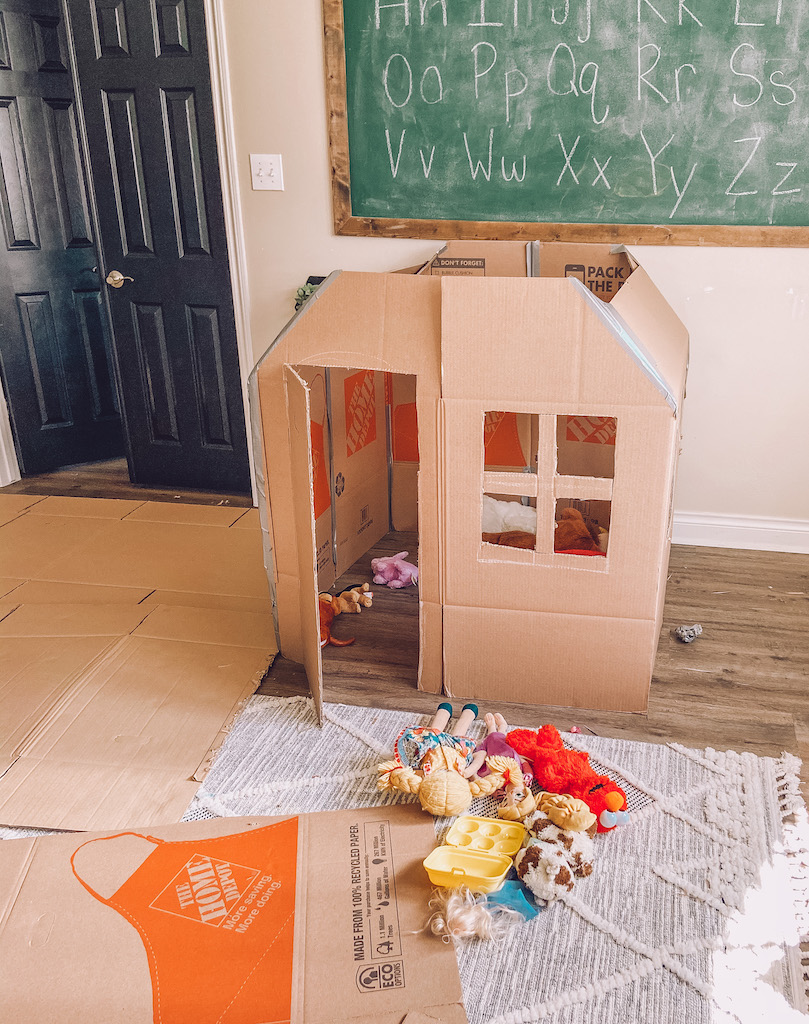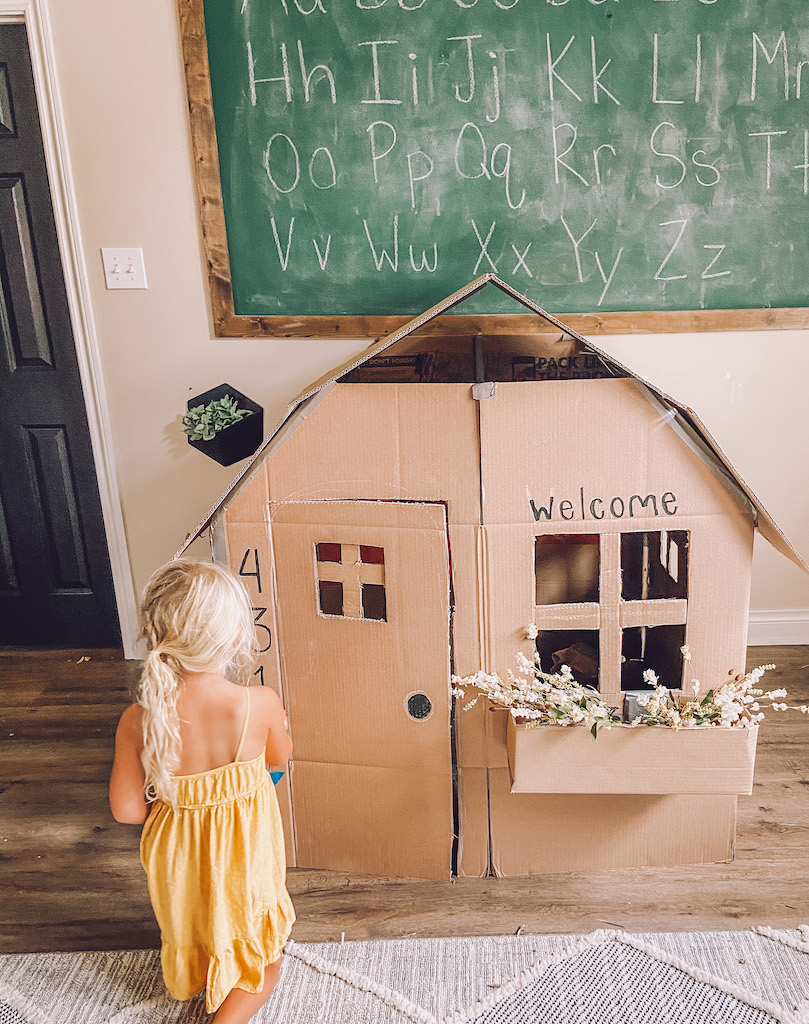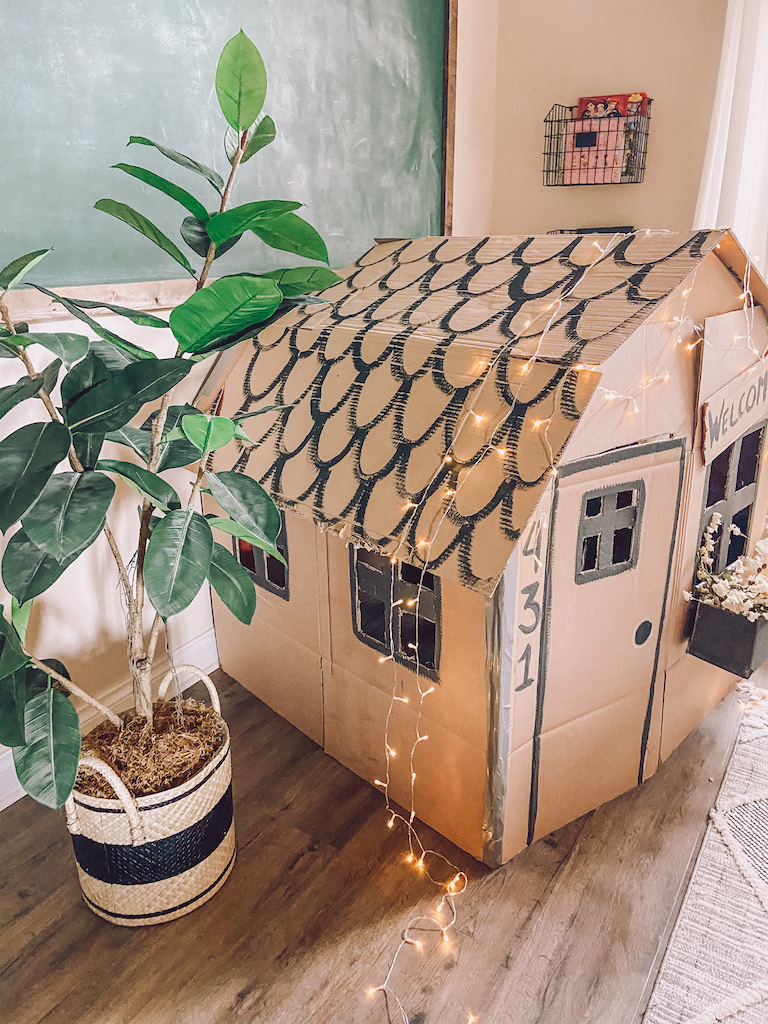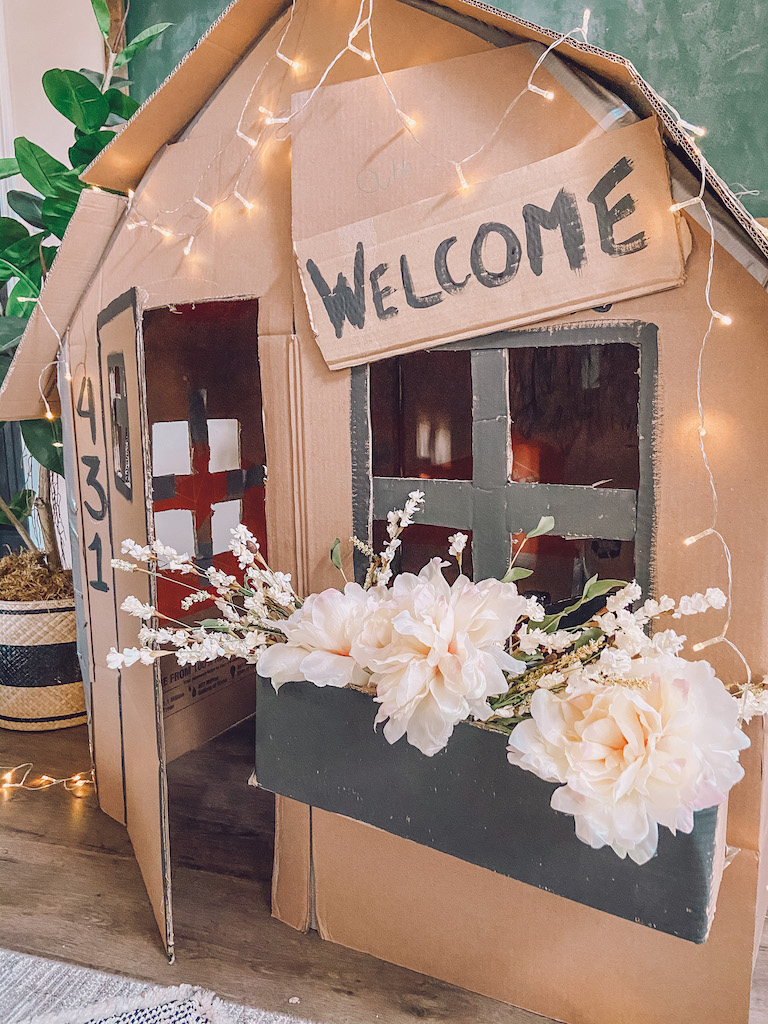 It was a great activity that kept us busy all day long!!! Let me know if you make one and tag me over on instagram @lifebyleanna. I would love to see your different ideas!
xoxox,
Leanna