Sharing is caring!
Happy first week of September! I am breaking out all the pumpkins this week! I have actually been adding small fall touches throughout the past few weeks but I haven't shared much yet on this blog! Although it still feels incredibly hot here in Texas, it certainly feels like fall inside! Today I am sharing a few easy and simple fall decor tips for you to use in your own home. You don't have to go full on pumpkin overload this year for fall, just follow these quick fall decor steps to get your house feeling fallified!
Find More Simple Fall Decor Tips on these posts below:
Easy and Simple Fall Decor Tips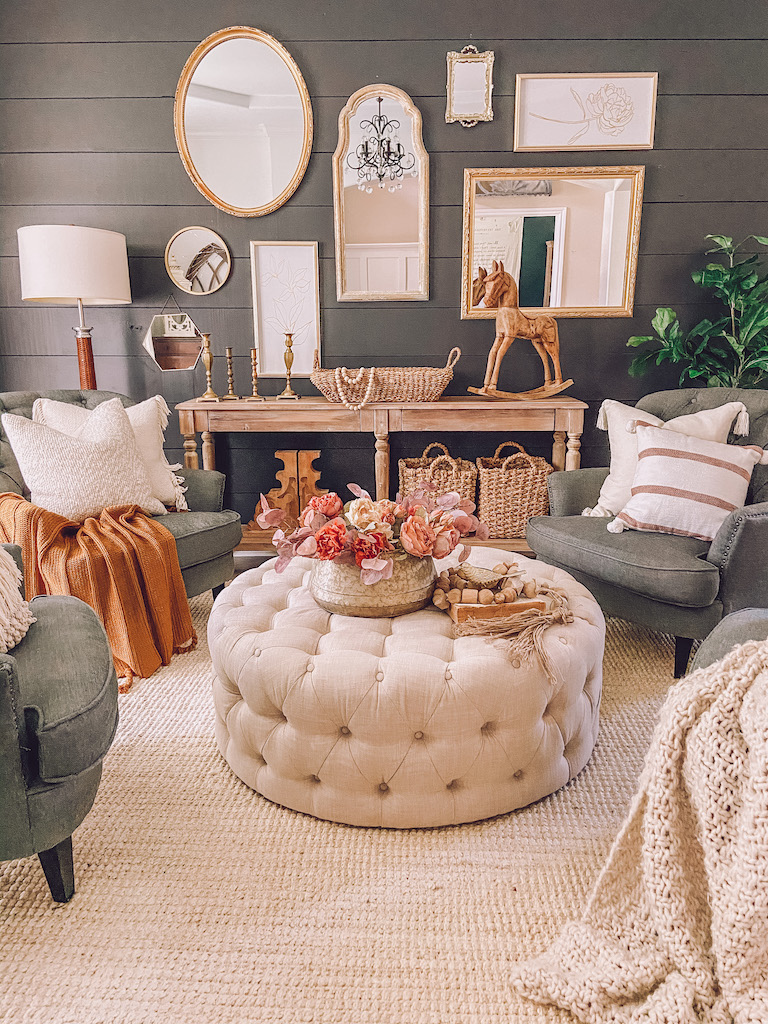 Tip 1: Add a touch of fall color
You can add fall color to your home without using the traditional bright orange and reds. This year I am loving deep browns, burnt orange, and mustard yellow. Add color to your home in subtle ways with pillows, throws, stems, and wall decor.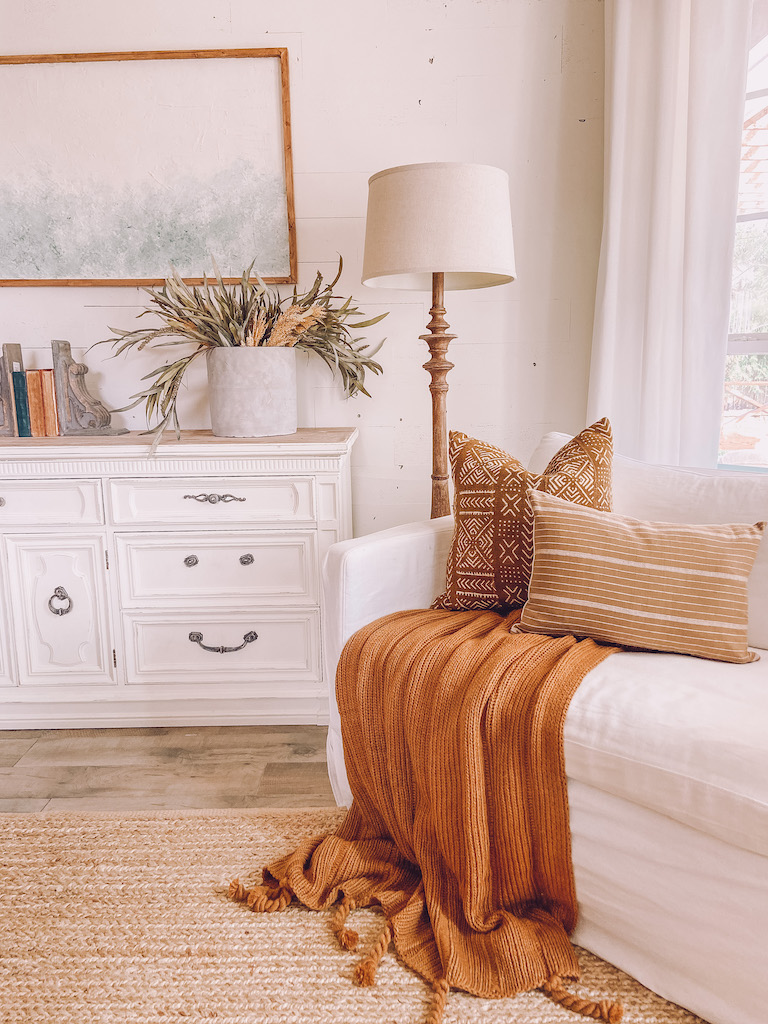 The fall pillows above are from Linen and Ivory.
Tip 2: Add Texture
To add texture to any space you can use pillows, throws, baskets, rugs and so much more! The more texture, the better… in my opinion! If you want to go the more natural route, pumpkins, mums, and plants are a great way to bring texture into your fall decor.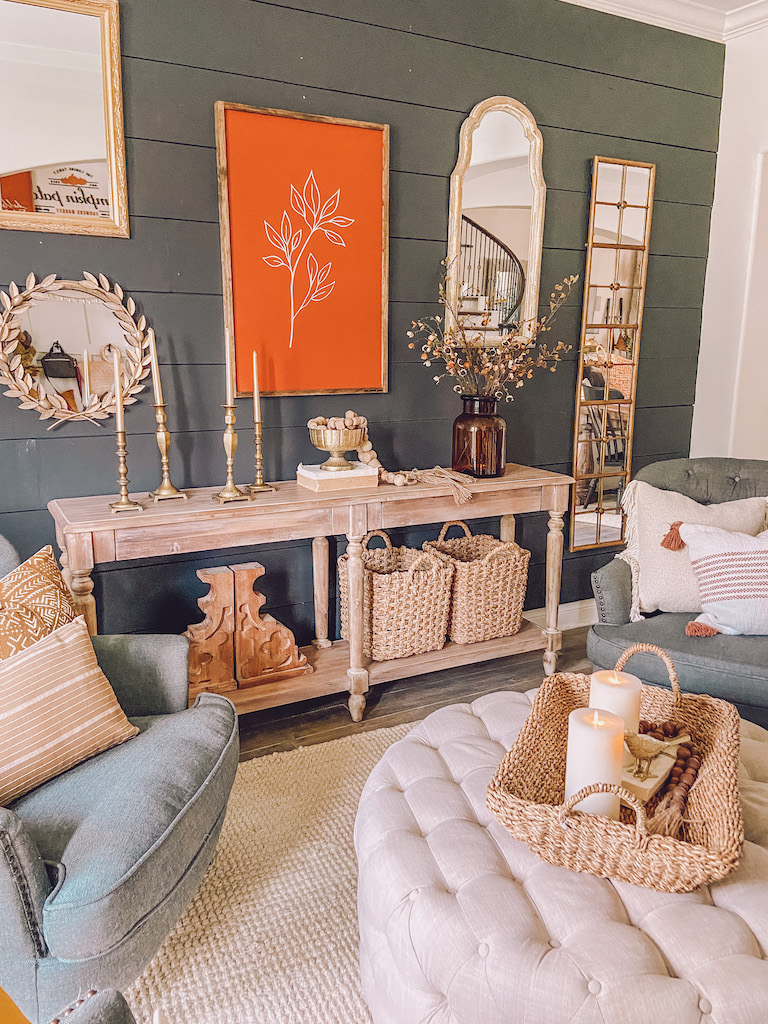 Tip 3: Pumpkins for Fall
It may seem like the most obvious thing but pumpkins can easily bring fall into your home! Real or fake.. the choice is yours! I usually use fake until I can find some gorgeous Cinderella pumpkins to disperse around my house. Most of my faux pumpkins were found at the local craft stores, such as Michaels, Hobby Lobby and also Target.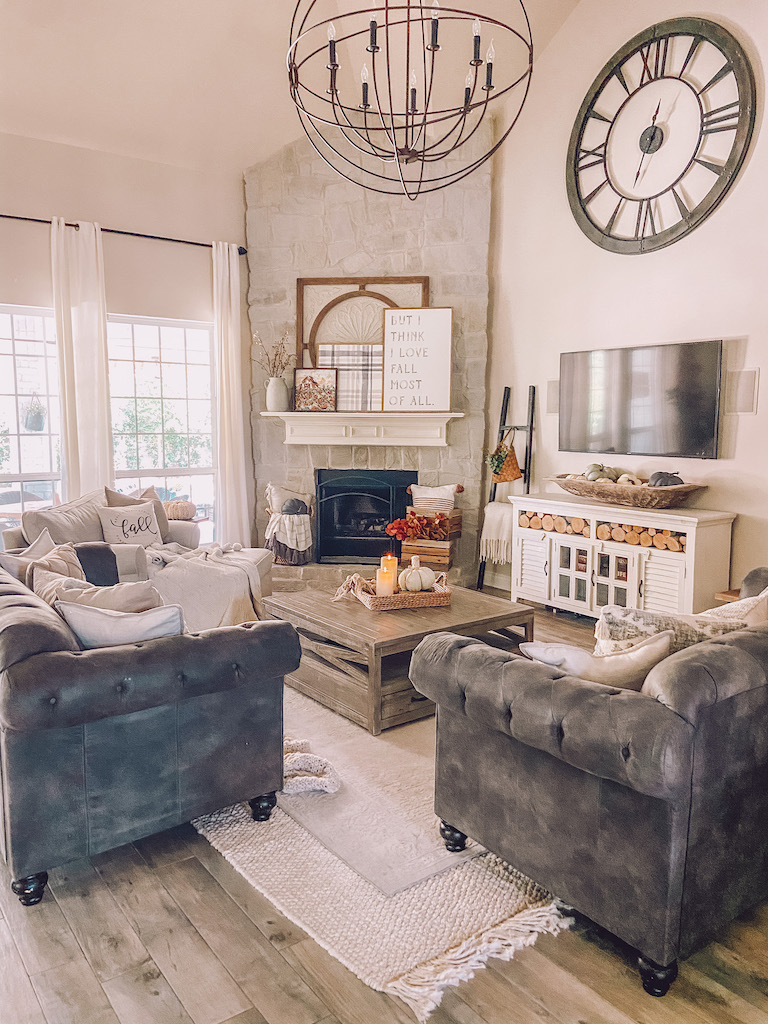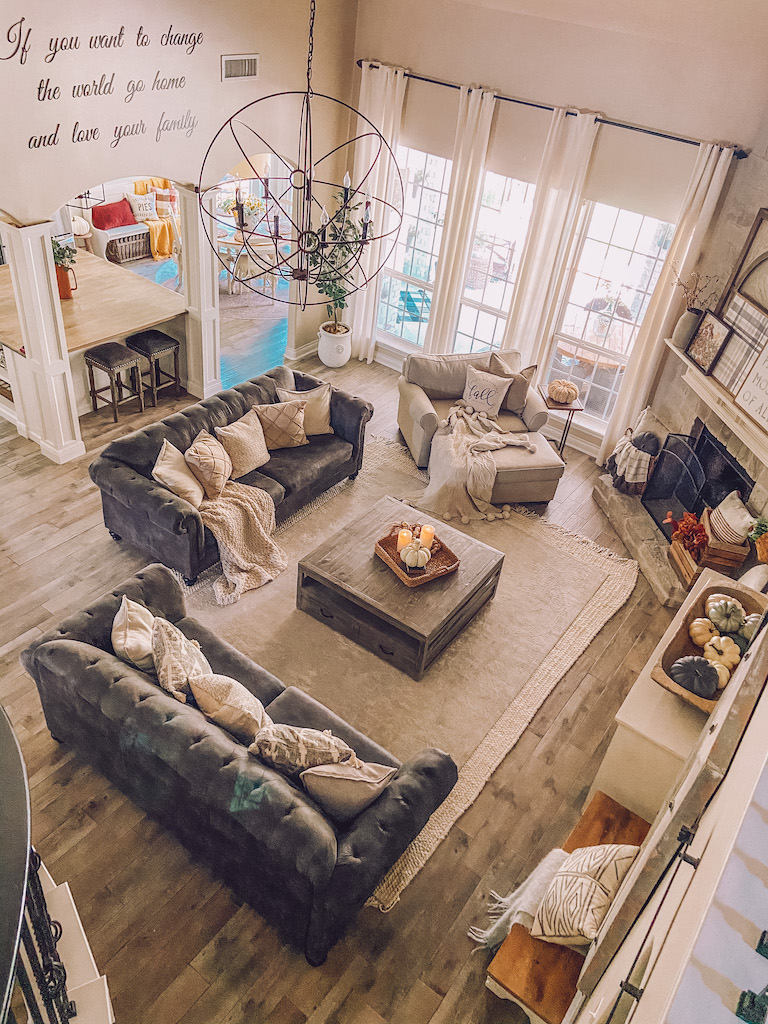 Tip 4: A Simple fall sign
Changing out your wall decor is a simple way to decorate for any season. There are so many different signs out there but I tend to gravitate towards signs that are simple and less wordy.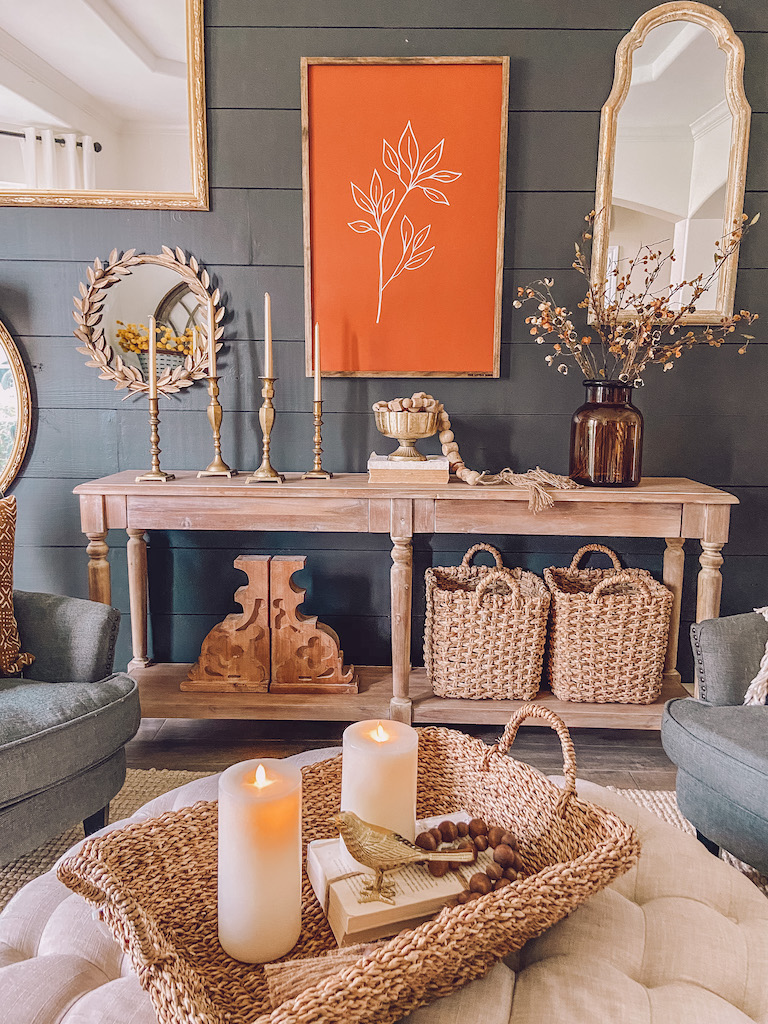 This sign is made by The Little Bird Co (In the color Cider). You can use coupon code LEANNA10 for 10% off your order.
Tip 5: Candles and twinkle Lights
Candles and twinkle lights makes everything better in my opinion. My entire house feels so much more cozy at night with all the twinkle! And who doesn't love fall candles!!! I love all candles but fall scents are my absolute favorite!
Battery operated candles work great as well! I have found a few really good ones that look so real! They are also much safer in my house with my three littles!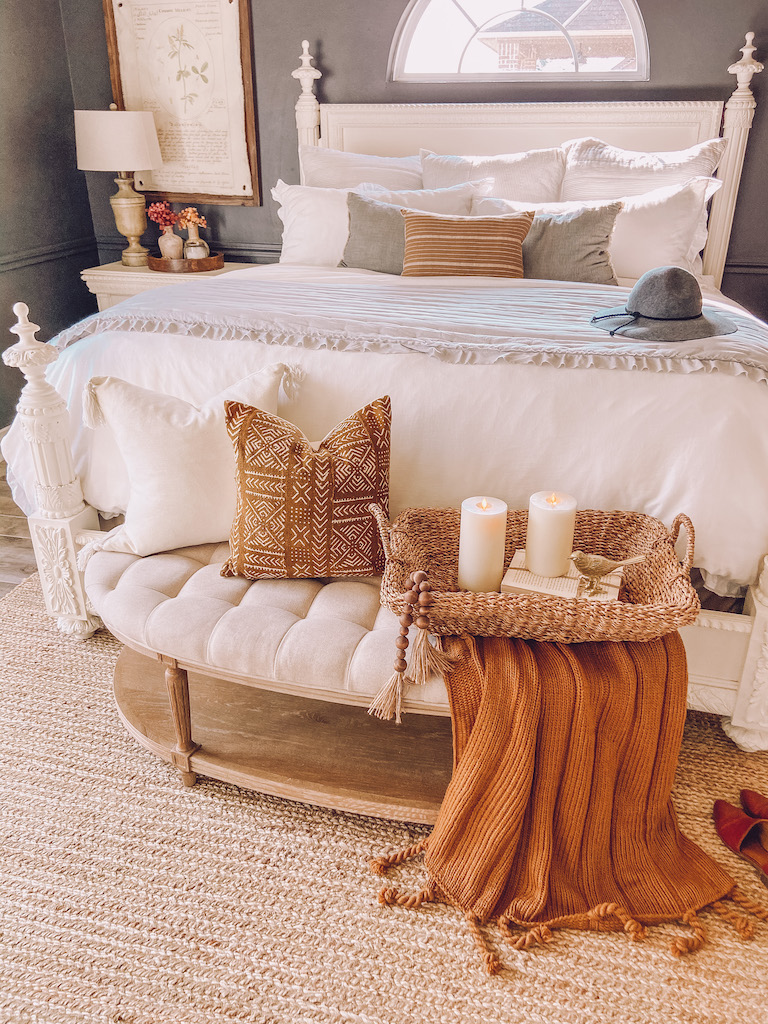 I added more twinkle lights to the fireplace using mason jars! I linked similar ones here!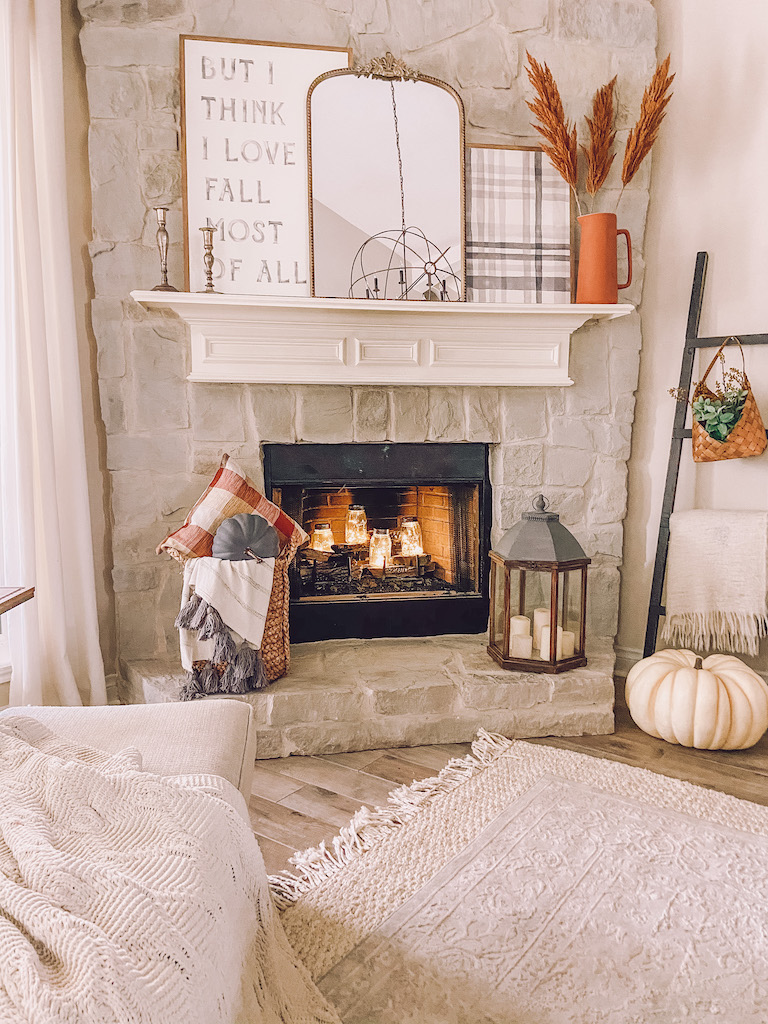 You can shop my favorite fall items below! Most of the products in the pictures above are linked here too.