Easy Hot Chocolate on a Stick in under 10 minutes
DIY hot chocolate Bar, hot chocolate gift idea, holiday gift idea, easy hot chocolate on a stick
One of our favorite things to do during the winter is make hot chocolate. I don't know what it is about hot chocolate but somehow it just makes everything better. What I love about this easy hot chocolate on a stick recipe is that you can make this in under ten minutes!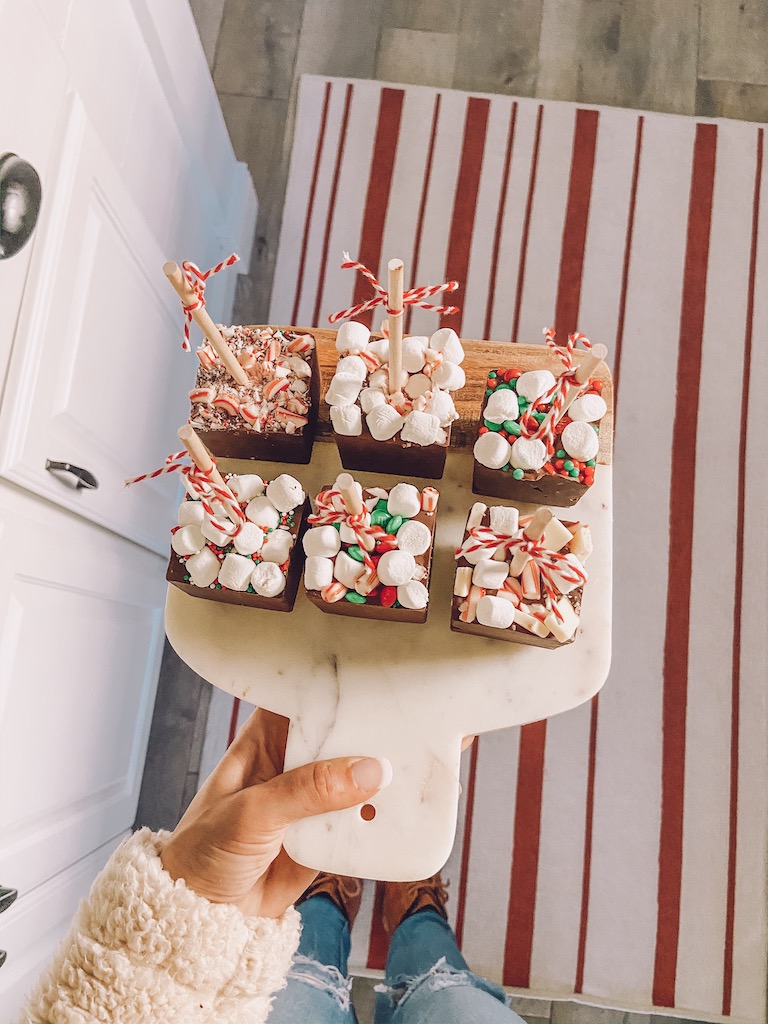 They also makes the cutest gifts for neighbors, friends and teachers! You can wrap them up in individualized bags and give with a holiday mug! Or have a holiday party with a hot chocolate bar and set these out on a small tray for guest to enjoy with a cup of hot milk to put it in.
Hot Chocolate on a Stick Recipe: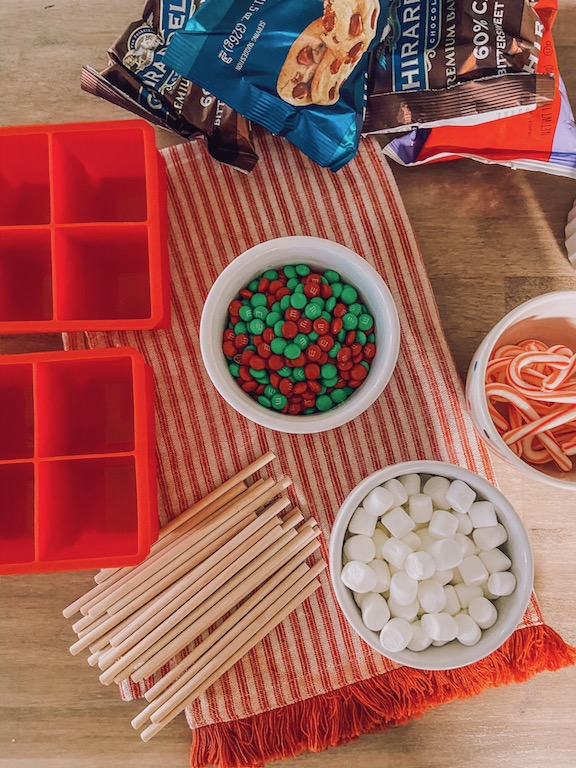 Ingredients to make Hot Chocolate on a Stick:
Makes 6 Hot Chocolate Sticks
6 c. of melting chocolates or chocolate chips; milk chocolate or semi-sweet
3 T. powdered sugar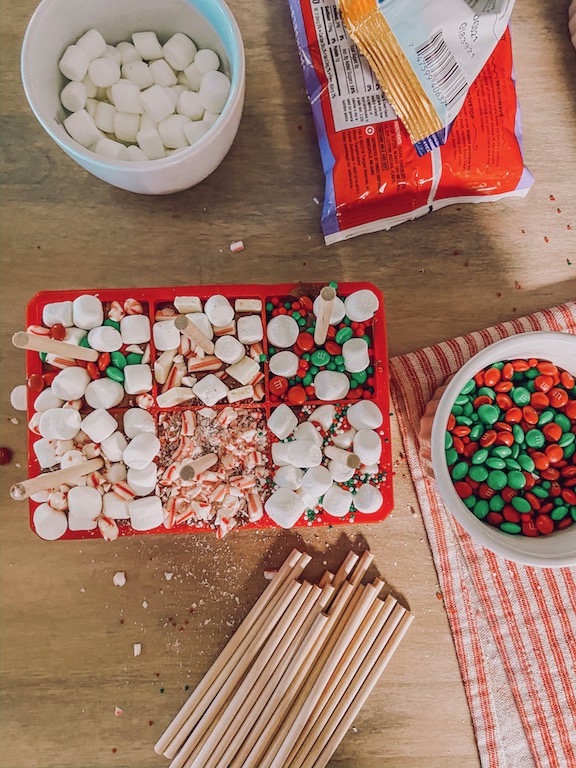 Toppings
Crushed candy canes
Sprinkles
M&M's
Marshmallows
Feel free to use whatever toppings you desire!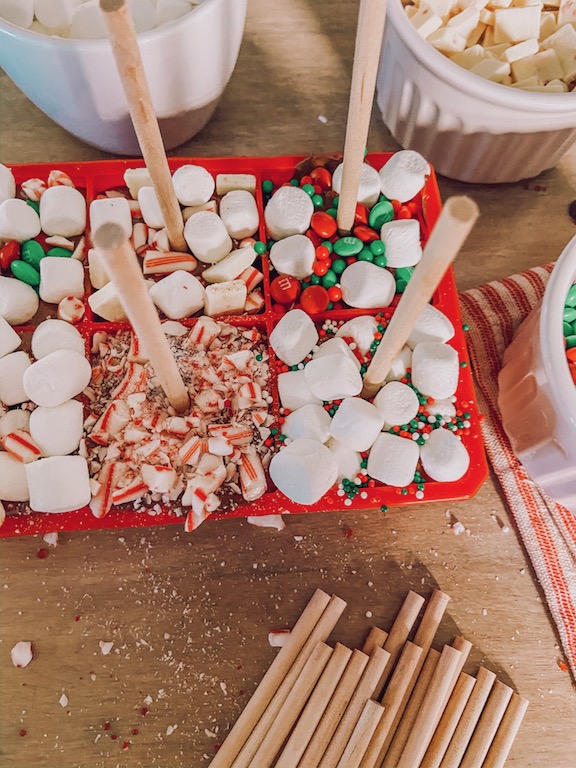 Directions
Melt chocolates in microwave at 30 second intervals until smooth.
Stir in powdered sugar.
Mix until smooth.
Spoon mixture into a silicon ice cube tray, filling each cup about 3/4 of the way.
Add a popsicle stick, spoon or wooden rod and top with your favorite toppings!
Freeze for about 20 minutes or until frozen
Remove cubes from your molds, and store at room temperature.
To serve: heat up 4-6 ounces of milk, add a cube, and stir until dissolved (be sure to include directions if giving these as a gift).
These are going to be the cutest teacher and neighbor gifts! I cant wait to wrapt them up. My girls have also asked if we could make these again to give to their friends at school. It is such an easy recipe that it is going to be perfect to make with my kids! I also think this would be cute for valentines day with some pink m&m's as toppings! What do you think? I hope you enjoyed these very easy hot chocolate sticks!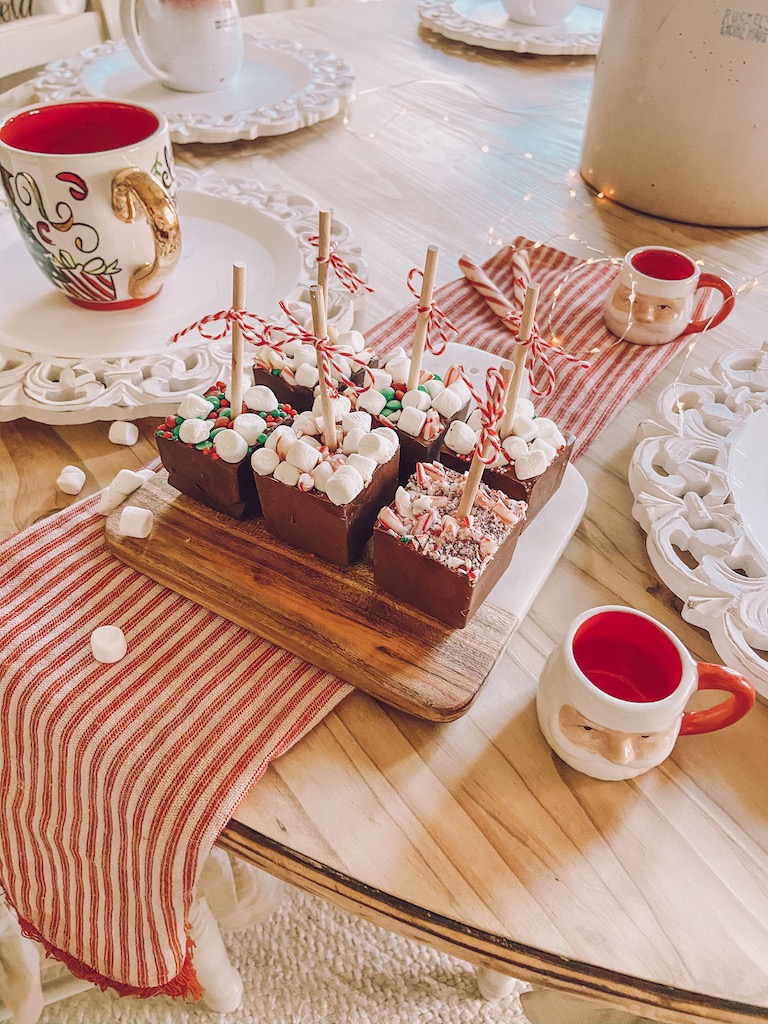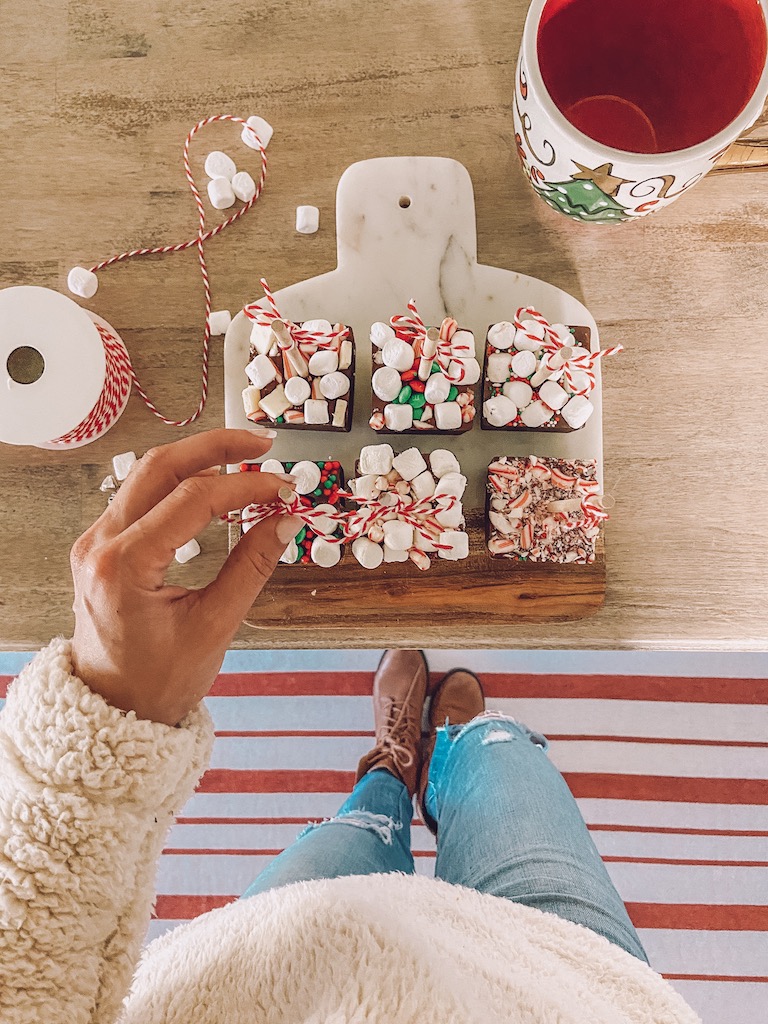 xoxo,
Leanna