Easy Peep Play Dough Recipe for Kids
I can't believe Easter is right around the corner! I feel like it snuck up on me this year! While being at home I have tried to keep us busy with some fun Easter activities. This easy peep play dough recipe is a great option to use up those sugar filled peeps! My kids LOVE peeps and this was such fun quick activity to do while you are home this year.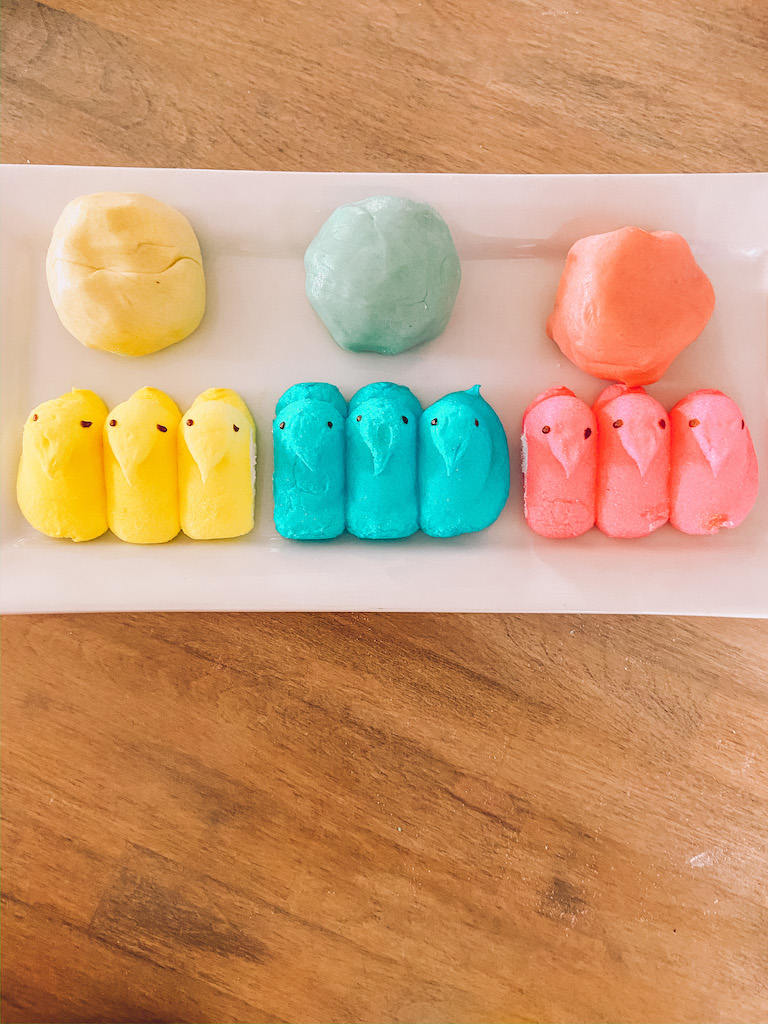 Peeps come in a few fun colors; pink, purple, blue and yellow. You can make this recipe using them all! For this recipe you can either use the bunny or the chick peeps, the choice is yours!
Peep Play Dough Recipe
Ingredients:
5 peeps
4 Tablespoons flour
1 Tablespoon Crisco (in the blue box)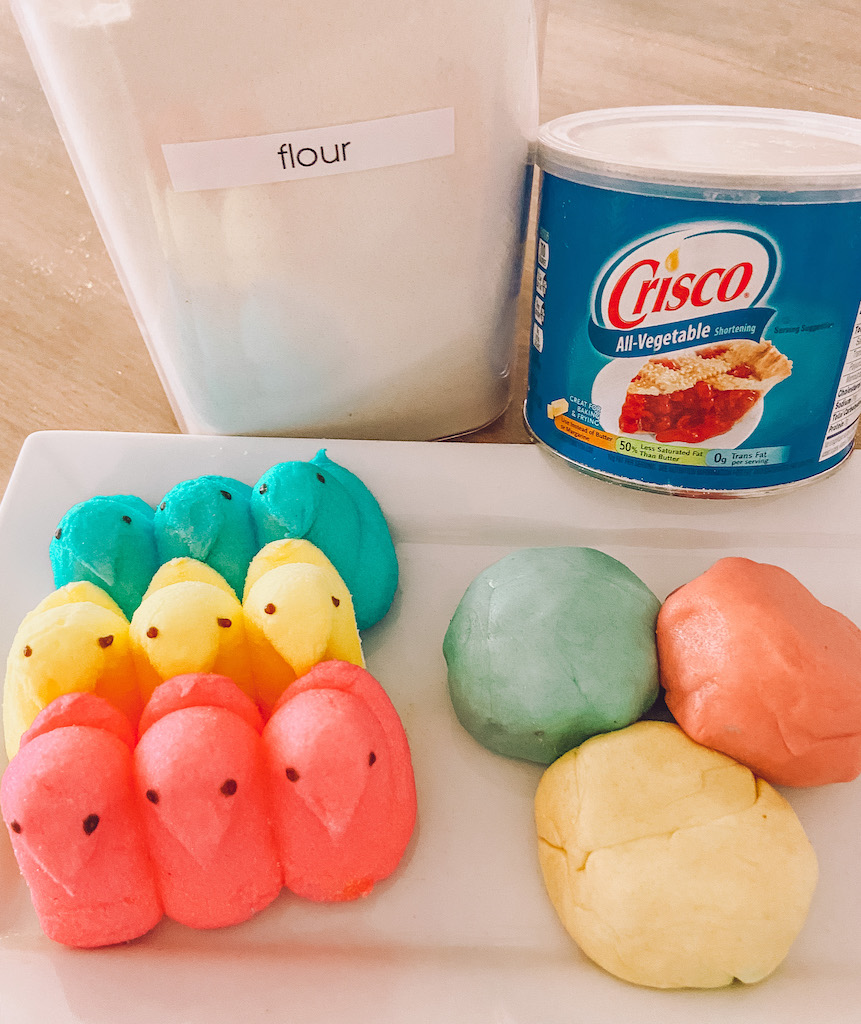 Directions for Peep Play Dough
In a microwave safe bowl combine all the ingredients; peeps, flour and crisco
Microwave for 30 seconds, then stir.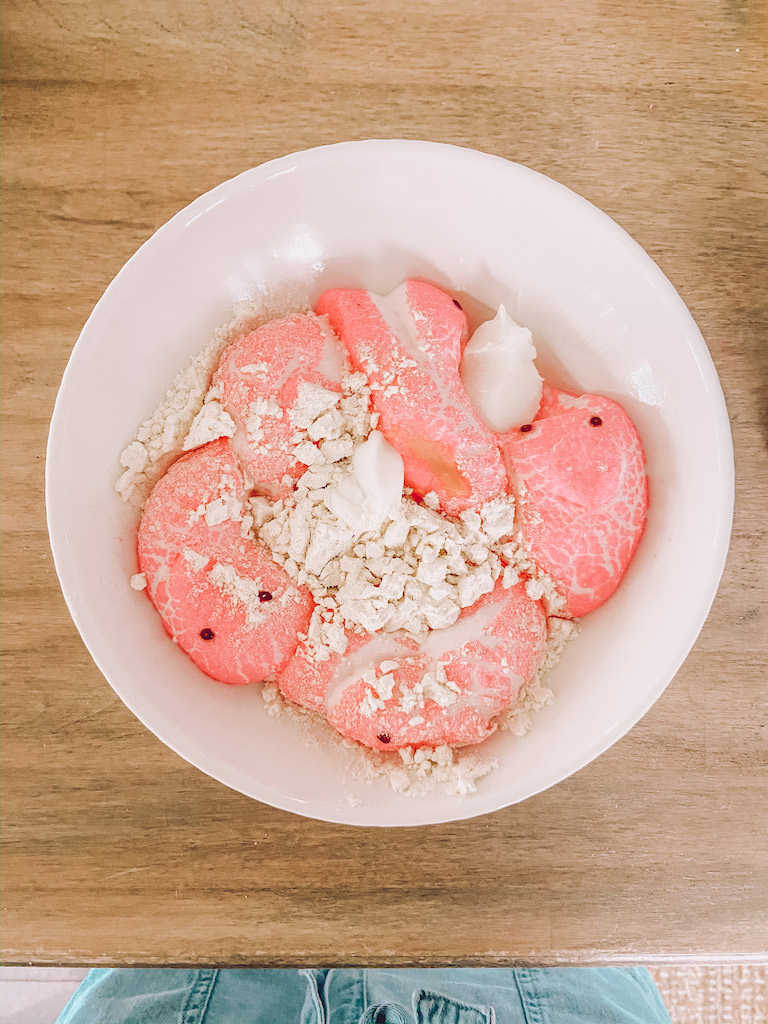 Kids will love to see how the peeps grow in the microwave!
After the play-dough is cool enough to touch, knead it with your hands until combined and you get a smooth dough.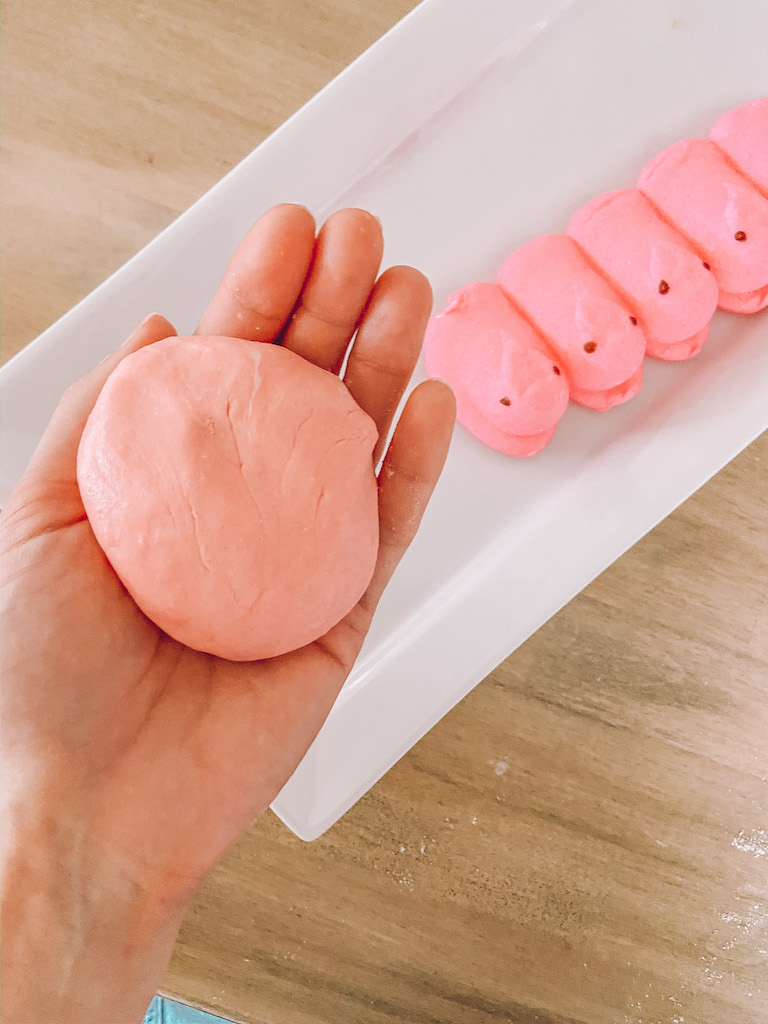 Whats great about this recipe is that it won't get hard like some of the other recipes out there! It is also edible which is a PLUS if you have a toddler playing with it.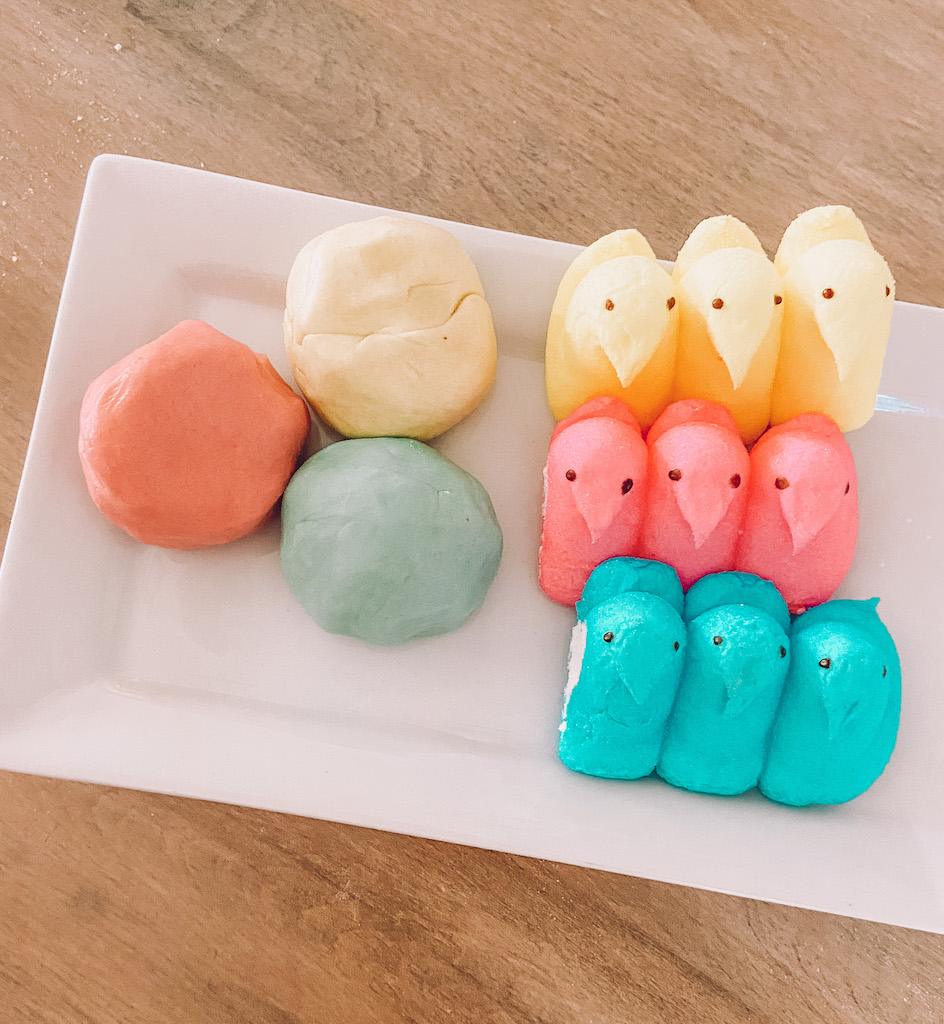 Store the playdough in plastic wrap or in an air tight container. If the peep playdough gets hard, to soften just put it in the microwave for 5-10 seconds and your dough will be brand new again!
Some other fun PEEP ideas for kids include:
Make stamps out of bunny peeps
Roast peeps over the campfire and make s'mores
Put peeps in the microwave and serve on bread with peanut butter. (its just like Fluff!)
A Fun science experiment can be found here.
I hope you like this fun and easy peep play dough recipe for kids! Have a happy and safe easter loves!
xoxo,
Leanna