Homemade Dried Orange Wheels
This might be the easies craft project ever and the options of what to do with Homemade Dried Orange Wheels are endless! What is even better yet is that during the cooking process your house smells like the best citrus orange candle EVER!
There are so many ways to use them once you are done. I will be using them for a DIY Fall Garland.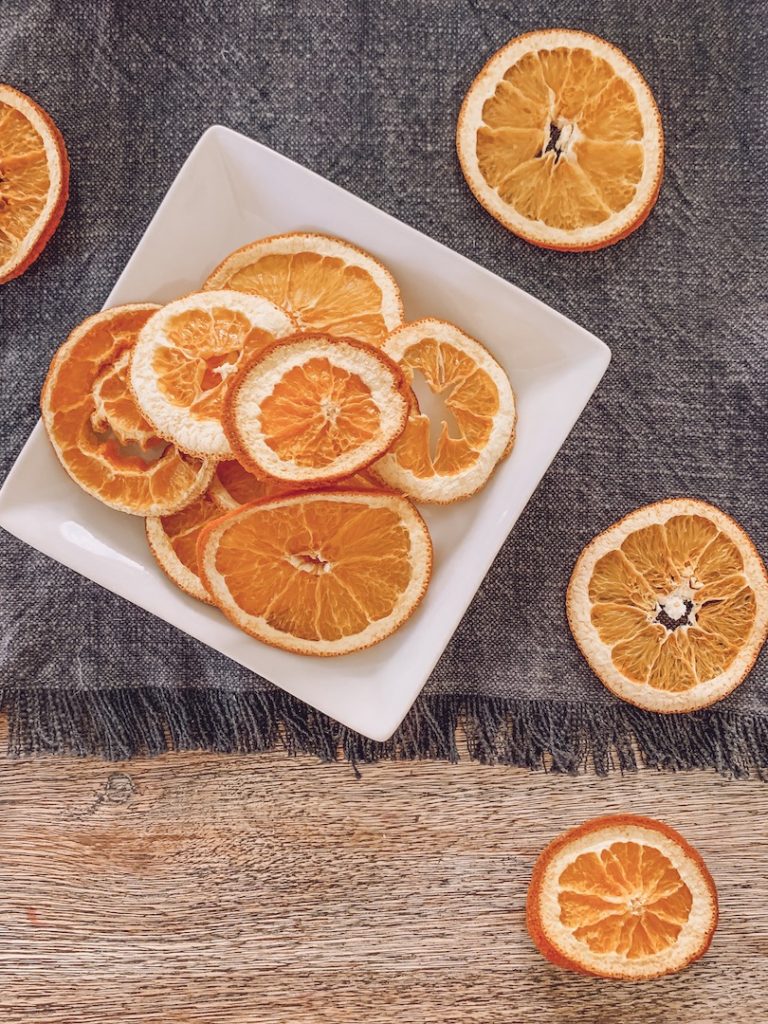 Other Ways to use Dried Orange Wheels:
Make potpourri. Tie the orange wheels in a pretty bag with some cinnamon sticks. Stash in your sock drawer or on a tray in a bathroom.
Edible decorations. Use the orange wheels to decorate cakes and cupcakes.
Garland – Tie them on a string and hang!
Be creative, you really can't go wrong!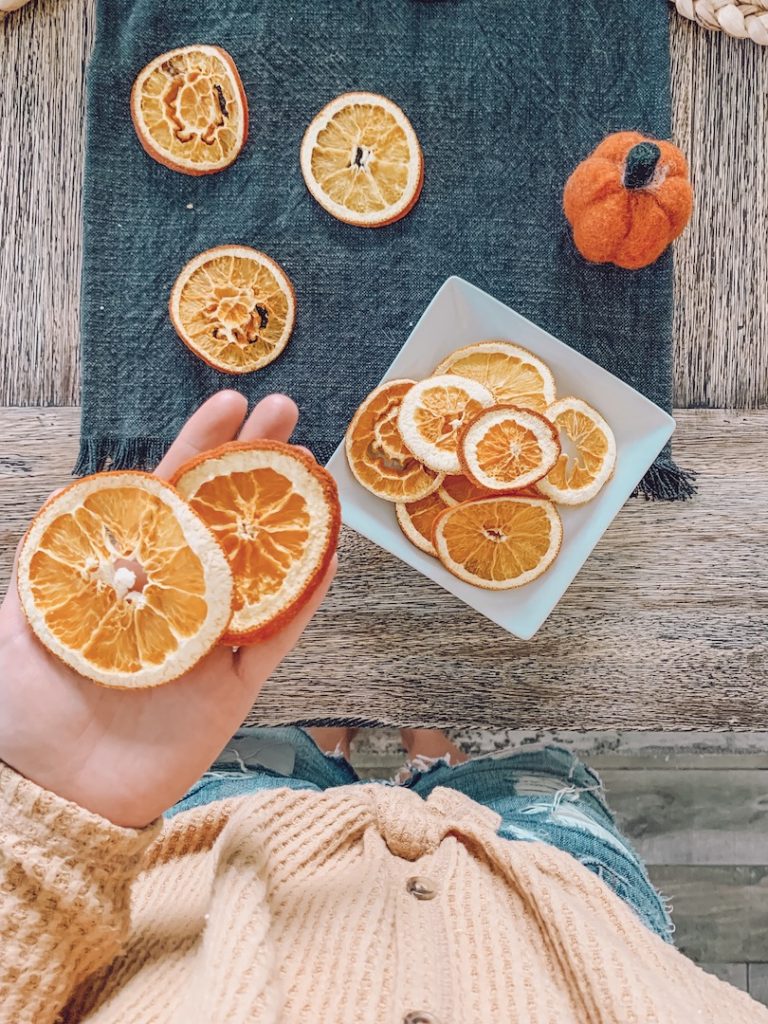 How to Make Dried Orange Wheels:
Using a serrated knife, thinly slice the oranges crosswise into thin wheels about 1/4 inch thick.
Arrange the fruit in a single layer on a wire rack or baking sheet.
Bake on 200 degrees for about 4-5 hours.
Cool, then store in an airtight container at room temperature.
And that is it!!!! I hope you enjoyed learning how to make homemade dried orange wheels. Make sure to check out my DIY fall garland to see how I used homemade dried orange wheels for the fall! You can also check out last years fall decor here.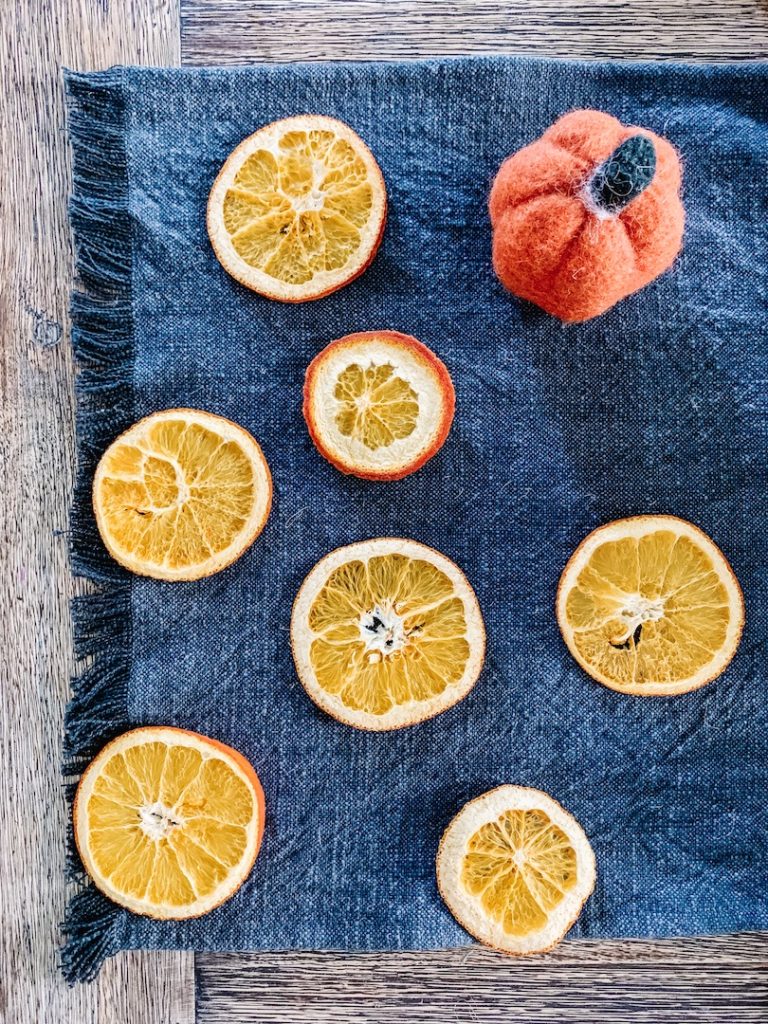 xoxo,
Leanna