How to Decorate Your Bedroom for Christmas
Christmas will be here before you know it! I love to decorate all areas of my room, including my bedroom! I love to see the twinkle at night as I lay in bed and curl up to a good movie or read a book. Today I am sharing how to decorate your bedroom for Christmas in 5 easy steps. These steps are simple for you to follow to achieve a very festive look this season!
How to Decorate Your Bedroom for Christmas
1. Festive Sheets and Blankets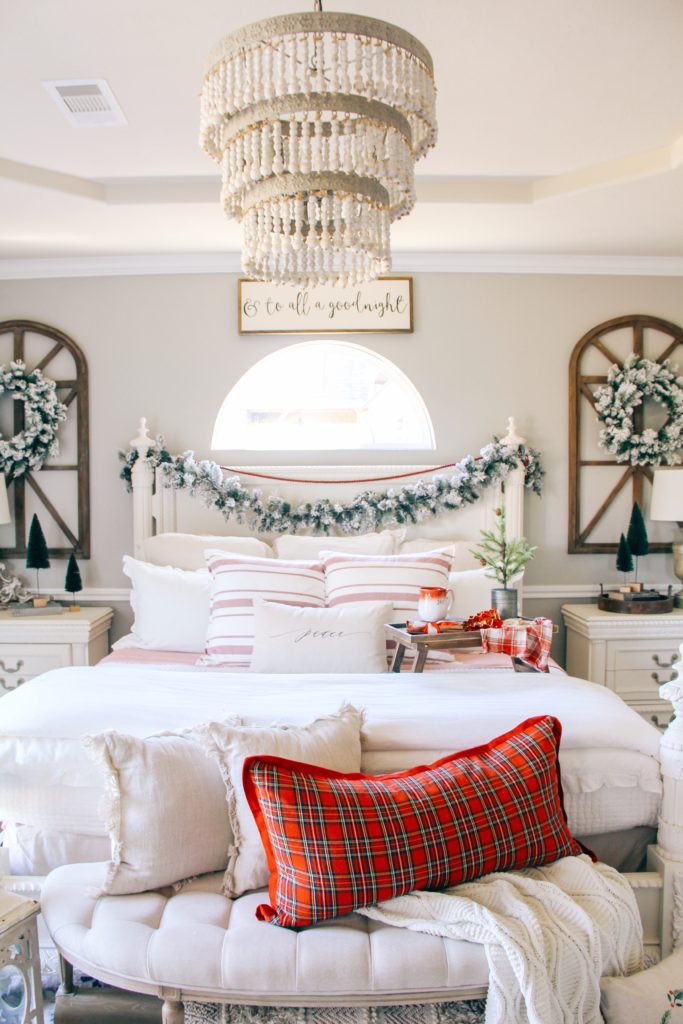 I love adding festive sheets during the holidays. If you love to be cozy, flannel sheets are a great option. You can also find a variety of cotton sheets in holiday prints. If you stick to a very busy holiday print, I suggest using a white or neutral comforter or duvet so you don't mix the wrong patterns!

2. Wreaths and Garland
Wreaths are an easy addition to any room! In a bedroom you can hang one above your bed, or two on either side! You can also hang wreaths from your bedroom windows! I love the look of simple wreaths tied with a ribbon. If you need some help tying pretty ribbon you can see my tutorial here.
Garland is another way you can add a festive look to your bedroom. Add some garland to your headboard for the perfect touch. You can also even add a strand of twinkle lights for some more cozy!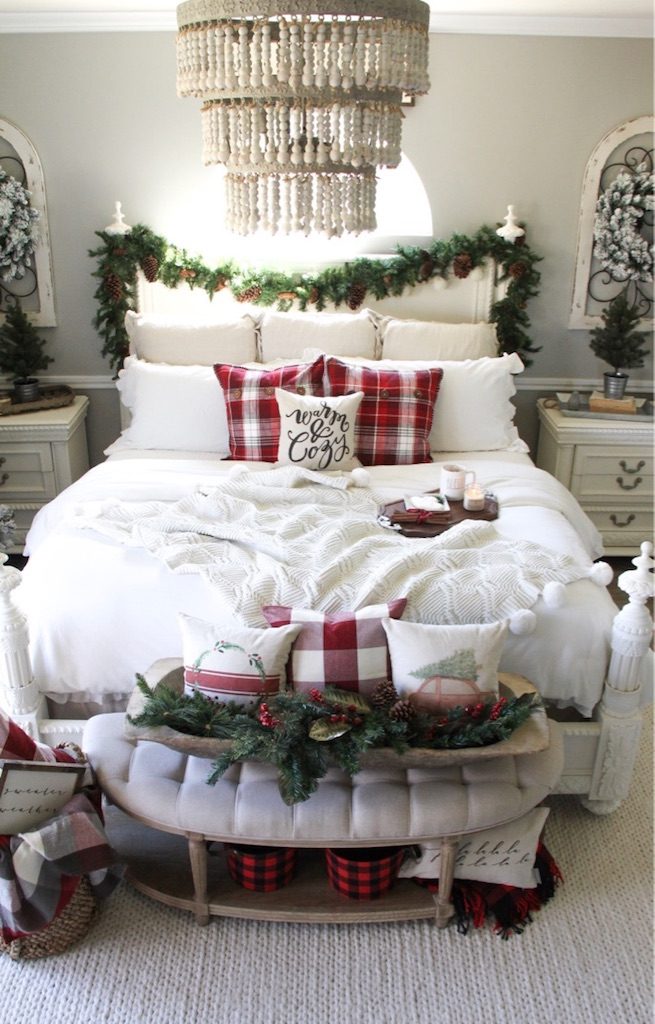 3. Pillows
I may have a slight pillow obsession but pillows give me all the cozy feels! Add plaid pillow, red, green or any of your choosing for your bed for a quick festive look!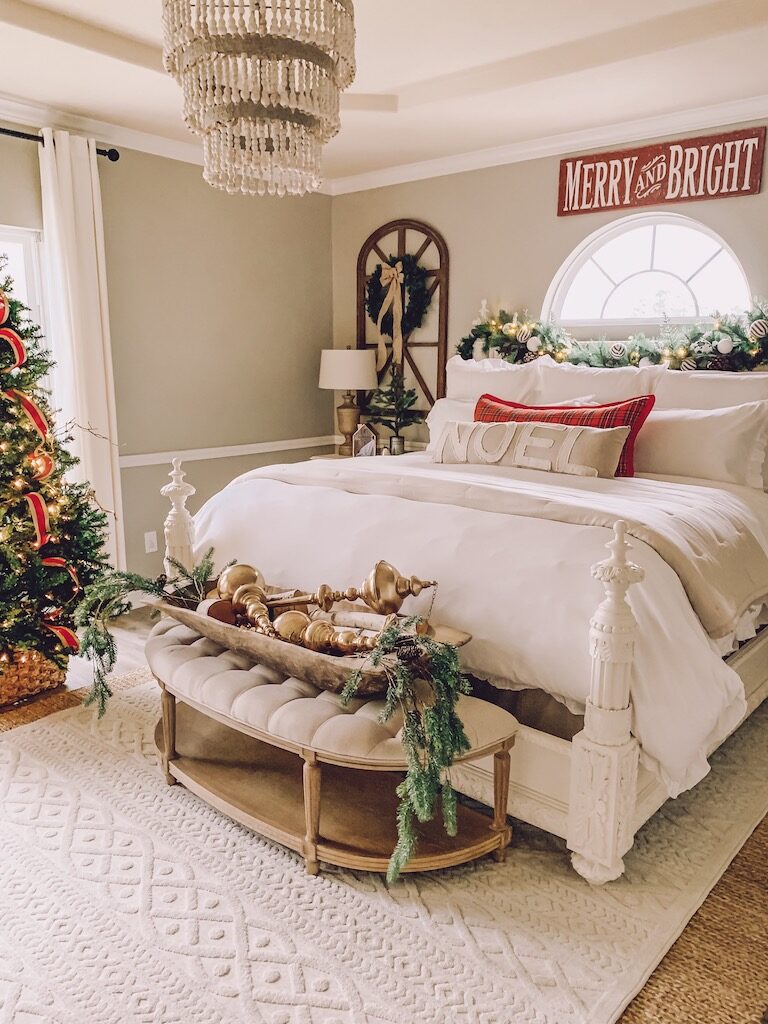 You can add one long lumbar pillow, or two smaller pillows side by side that compliment each other.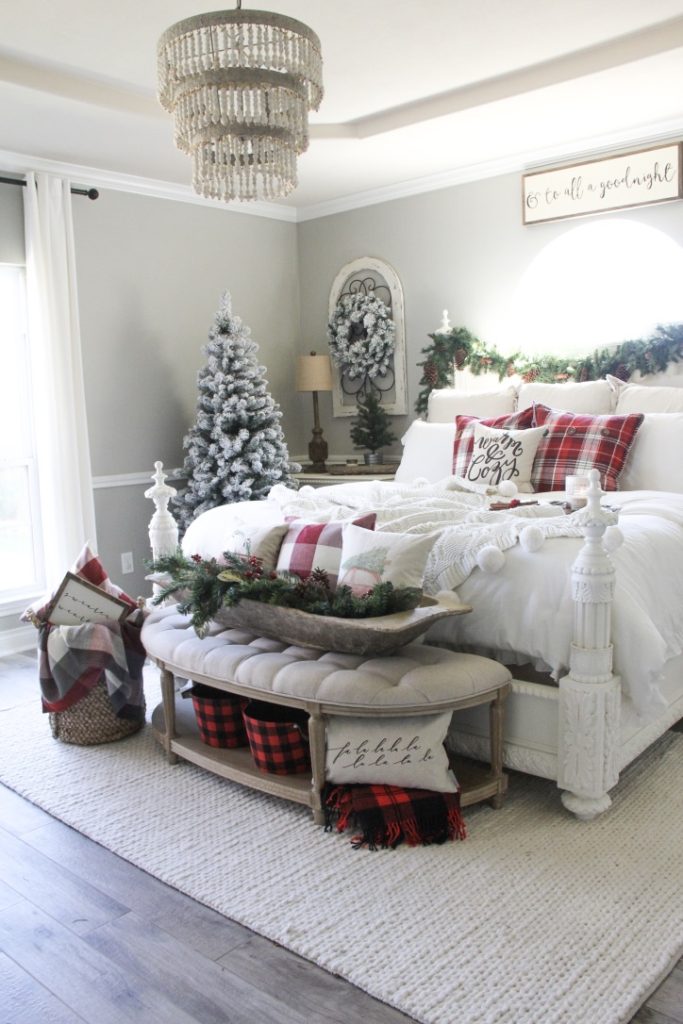 4. Christmas Wall Art
Another easy addition to your bedroom this holiday season is to add a Christmas picture, sign or wall art. I love adding a holiday sign to above a bed! You can also add wall art to anywhere in your bedroom to achieve a holiday feel.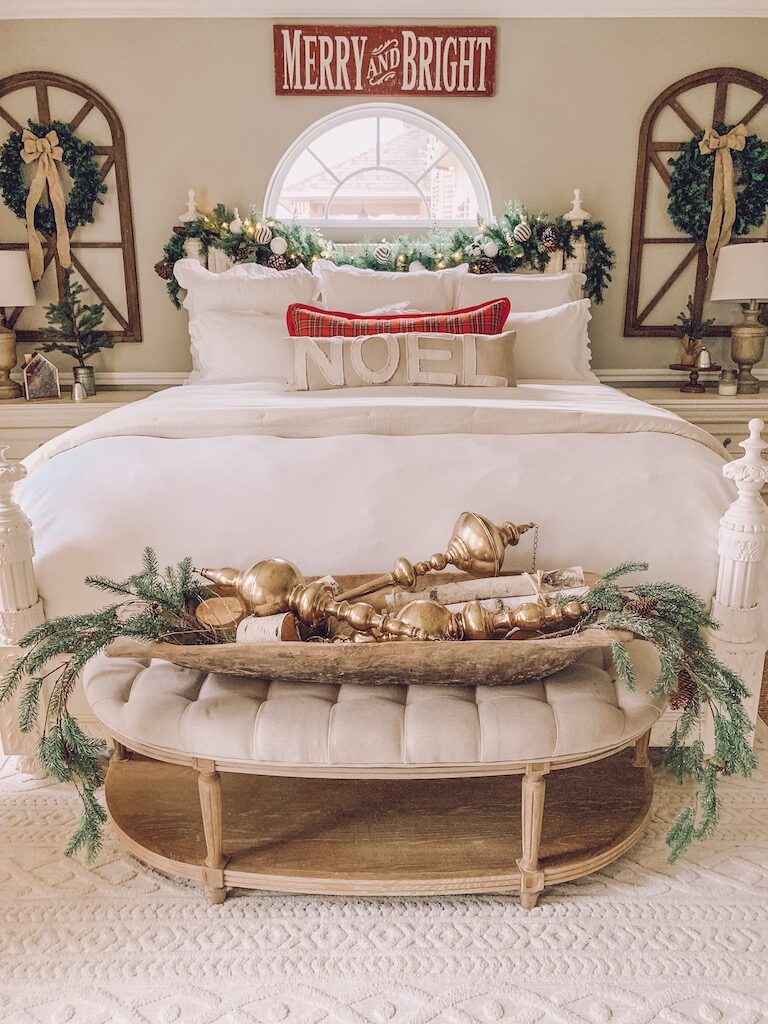 5. Blankets and Throws
My favorite way to add a cozy and festive look to a bedroom is to use blankets and throws. It is an easy way to change the look of your entire bed instead of changing your duvet or comforter. Use a chunky knit throw, or go colorful with a red or green throw! You can put it on the bottom of your bed for a cozy feel.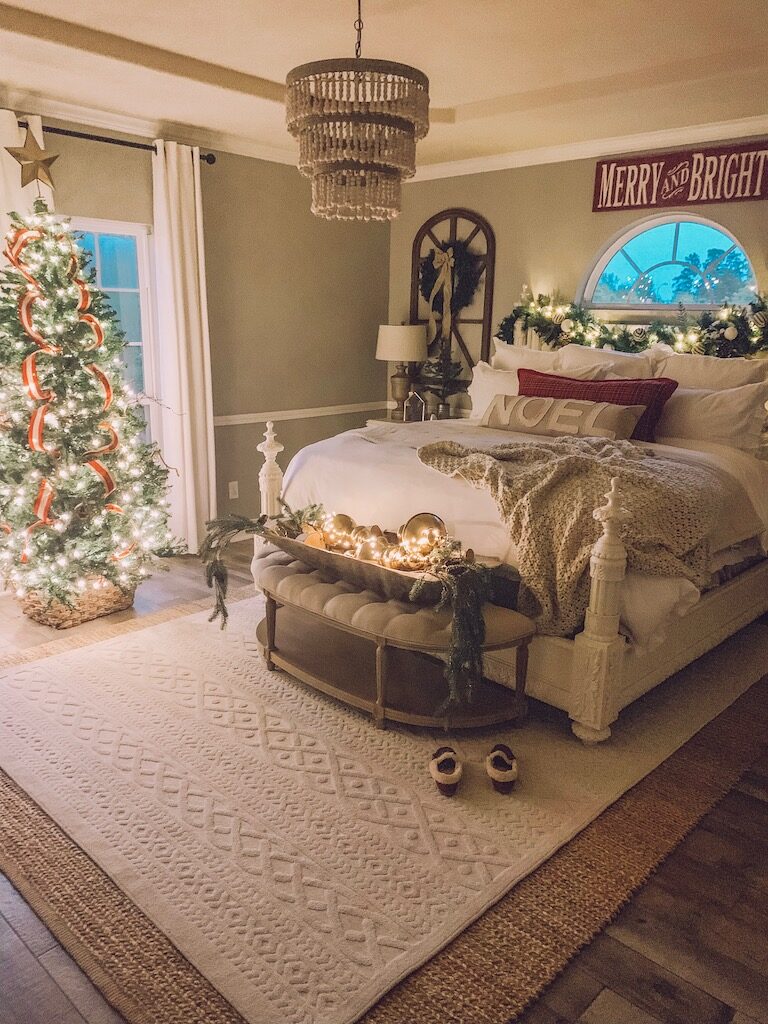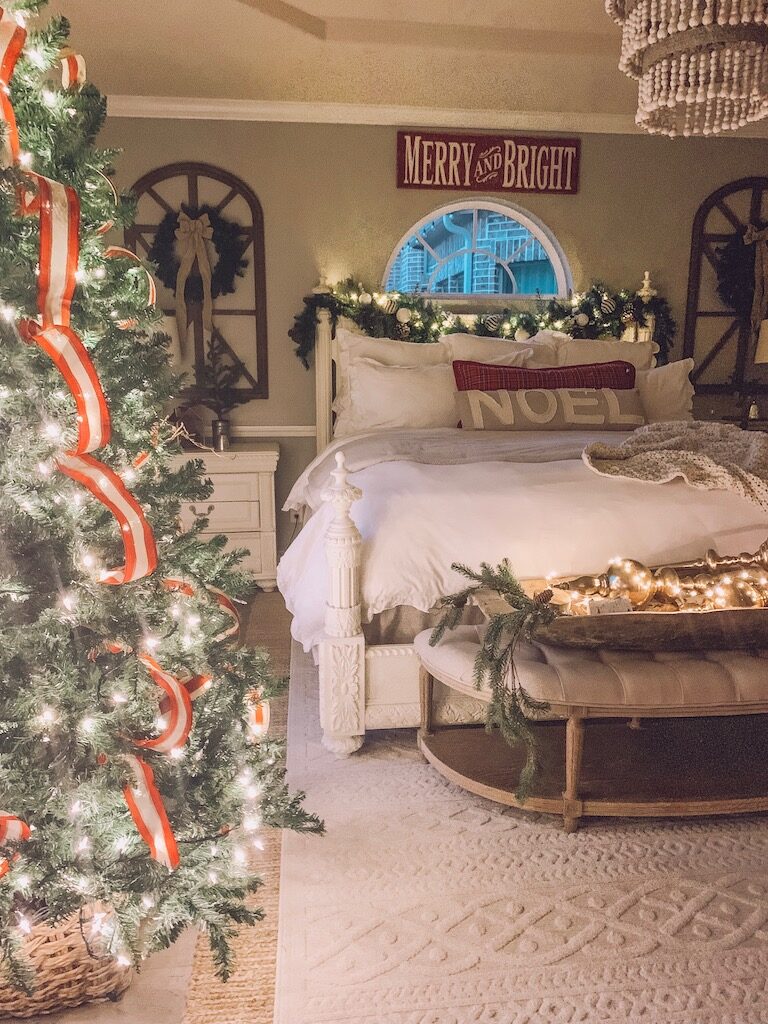 That is it my friends! I hope these simple steps show you how to decorate your bedroom for Christmas this year!
xoxo,
Leanna