Christmas Decor Ideas for Your Home
Christmas is my all day favorite season to decorate for, and I am sure I am not the only one who thinks so! I know decorating for Christmas may seem overwhelming for some, so today I put together 5 easy Christmas decor ideas for your home. I hope these simple and easy tips help you decorating your house this holiday season a bit less stressful.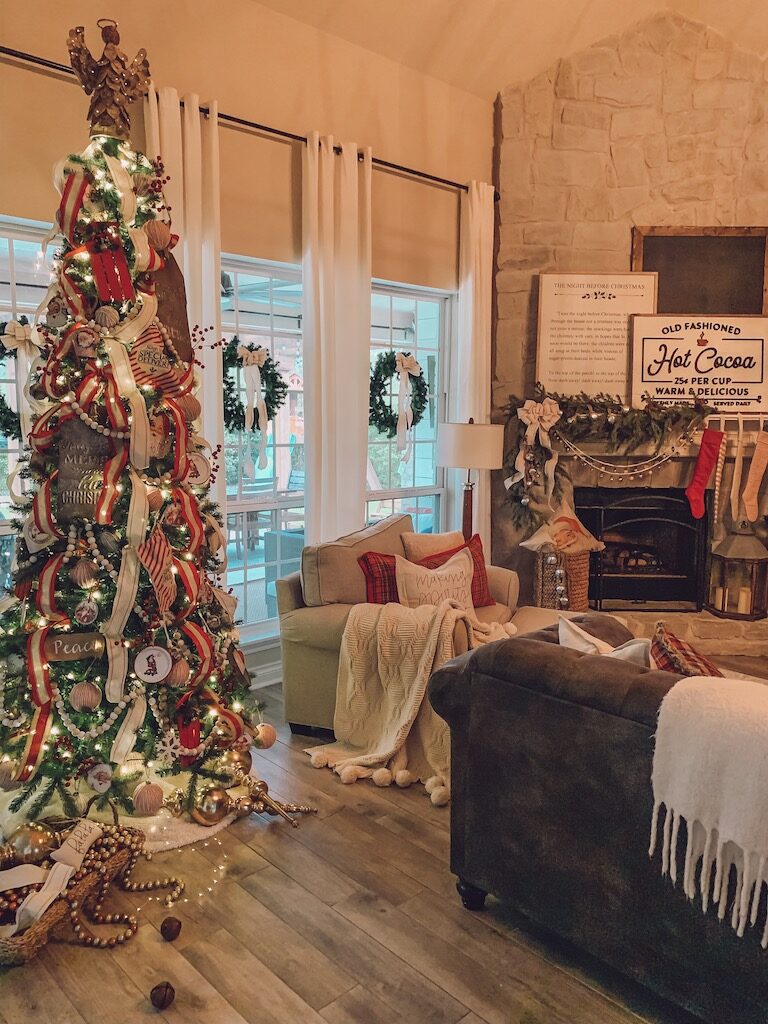 5 Easy Christmas Decor Ideas for Your Home
1. Wreaths
This may seem like a simple one but the places to put wreaths, of all sizes, are endless! Wreaths are not only for your front door! Some of my favorite places to style a wreath are on windows, a kitchen range hood, and on the back of chairs!
There are also so many different styles of wreaths. You can use real wreaths or faux! Whatever you may prefer! In my home I mainly use faux but I buy a few real ones each season because I just cant resist the smell of Christmas trees in my home!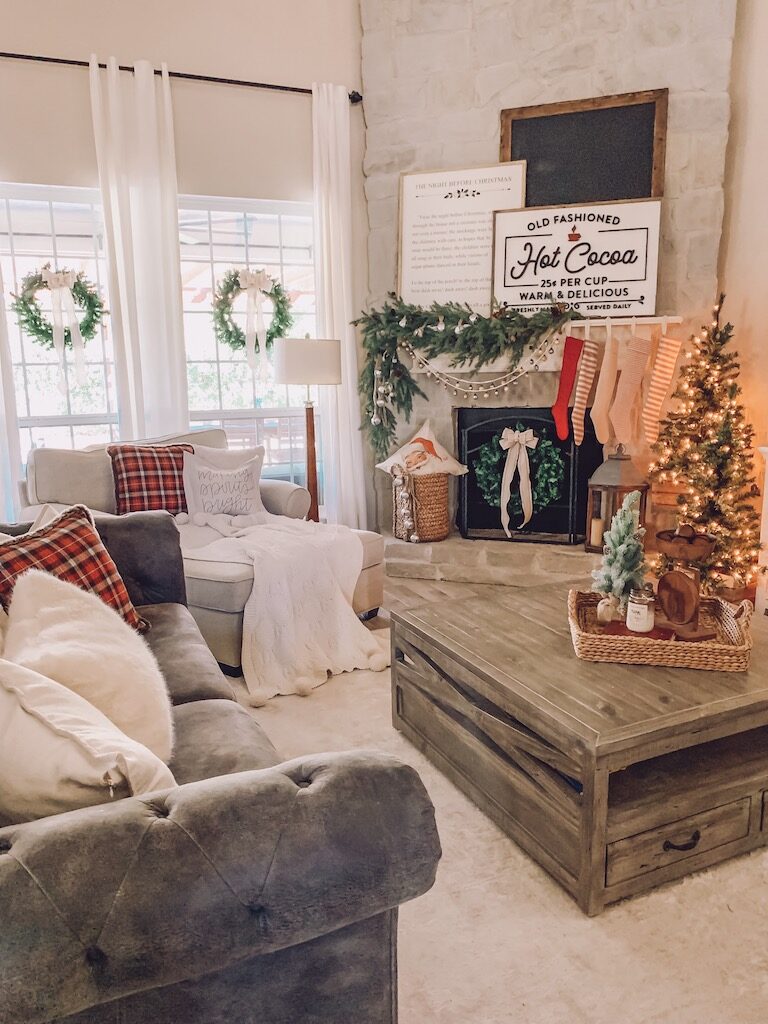 To add wreaths to your windows, you can either use a suction hook, or a ribbon. Both are equally functional, but I do love the appearance of the ribbon hanging down! Add a ribbon using my ribbon bow tutorial here for a finished look!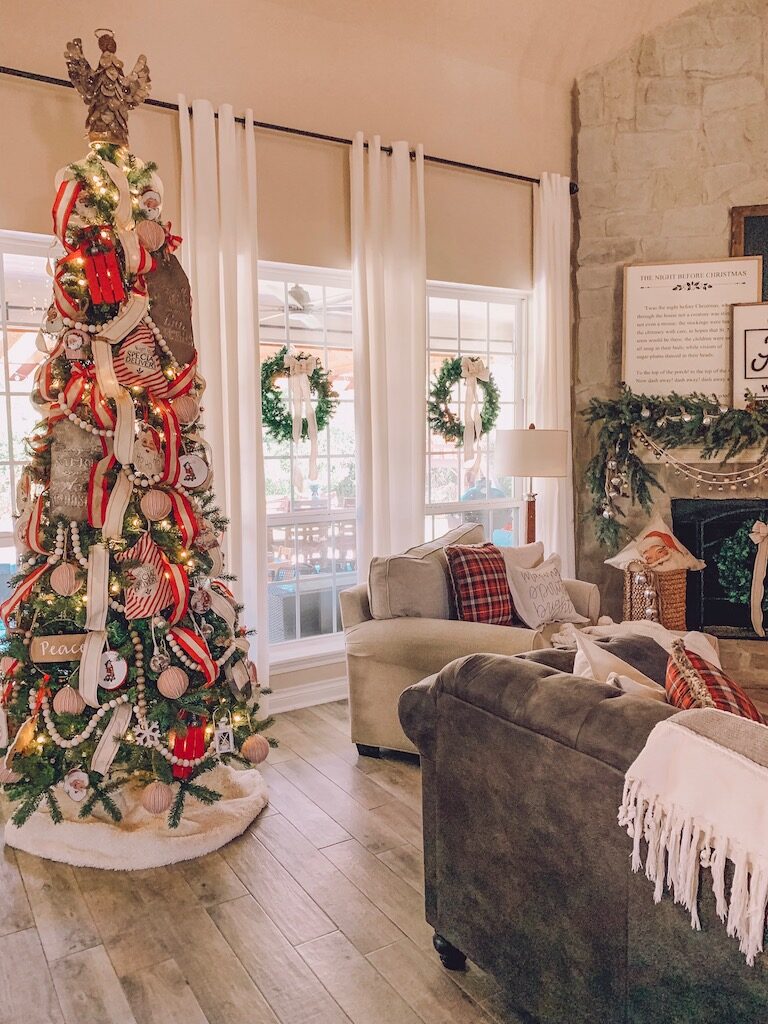 To add a wreath to the back of a chair, you can use an upside down command hook, ribbon, or wire to secure. I added mini wreaths to the back of the kids chairs and they are so precious!
I pretty much have a wreath hung up on my kitchen hood all year round. For the holiday season, I simply add a holiday bow for an extra touch!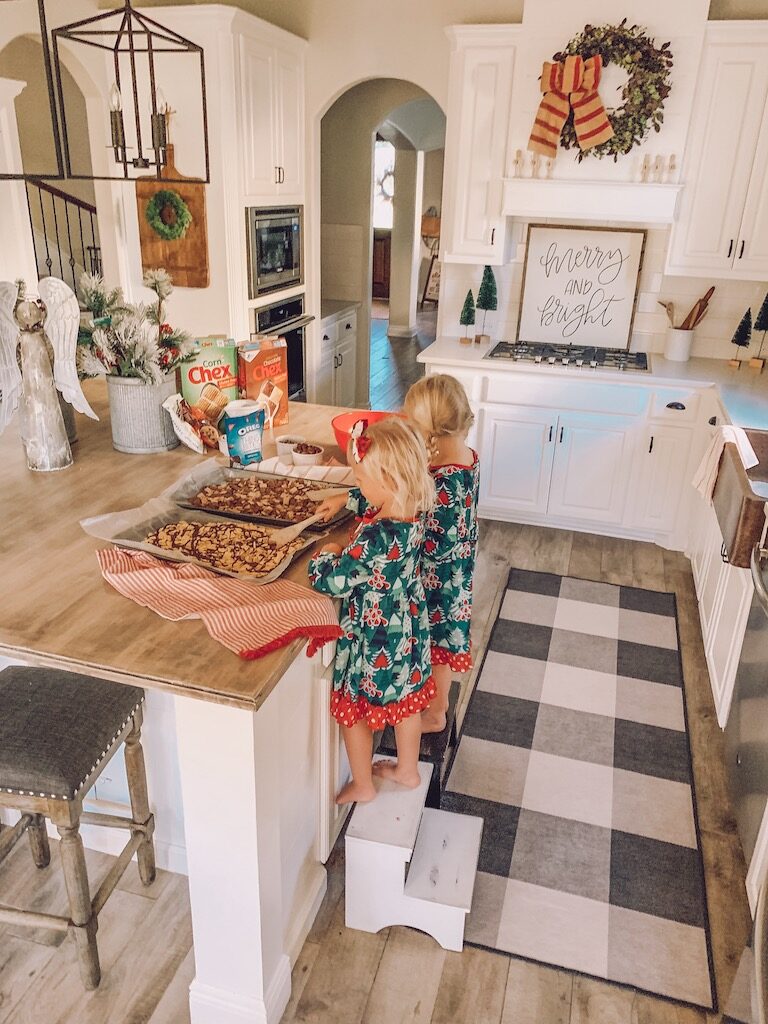 2. Christmas Signs
Signs are a very easy way to add some Christmas spirit to your home! I love to replace holiday signs with my regular wall art. You can also add signs to your bathroom, mantle, or in your kitchen!
I love to also layer different holiday signs on shelves or along my mantle!
3. Holiday Stems
There are so many different stems to choose from when you visit a craft or home store that it can seem overwhelming. I always go for the simple stems that are timeless. Consider red berries, frosted pines, or holiday florals.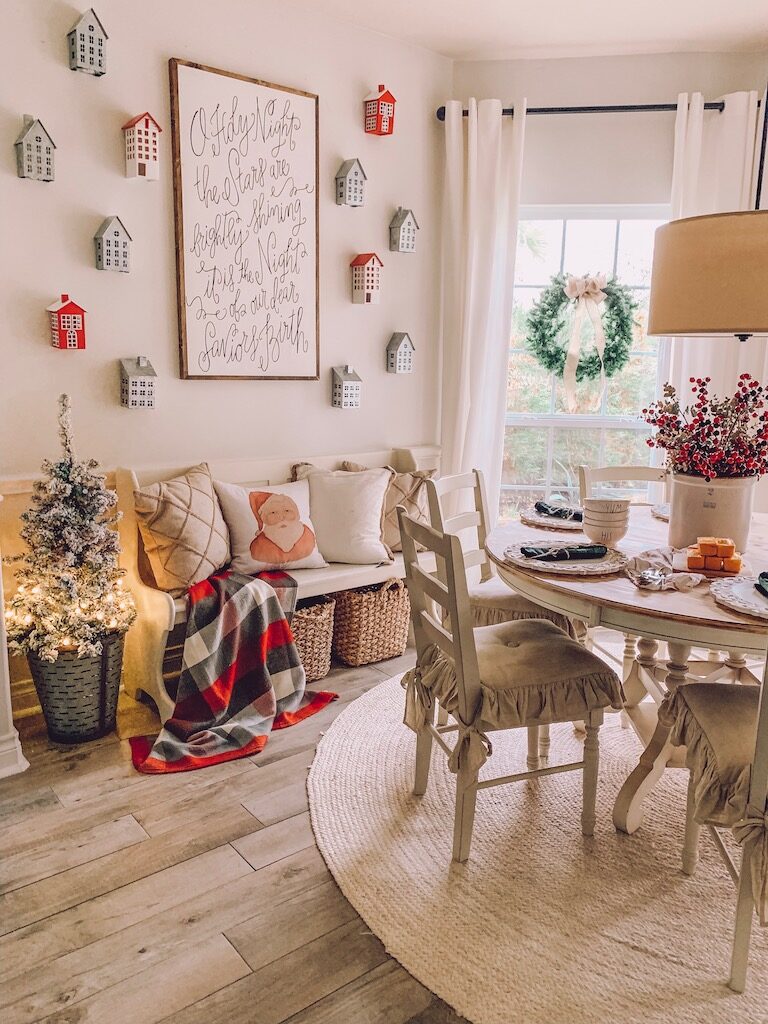 You can add them to throughout your home in baskets, vases, jars and more! I always have green stems throughout my home during the year, so for Christmas I just add a few holiday stems to the green. They make great centerpieces, or coffee table or end table decor.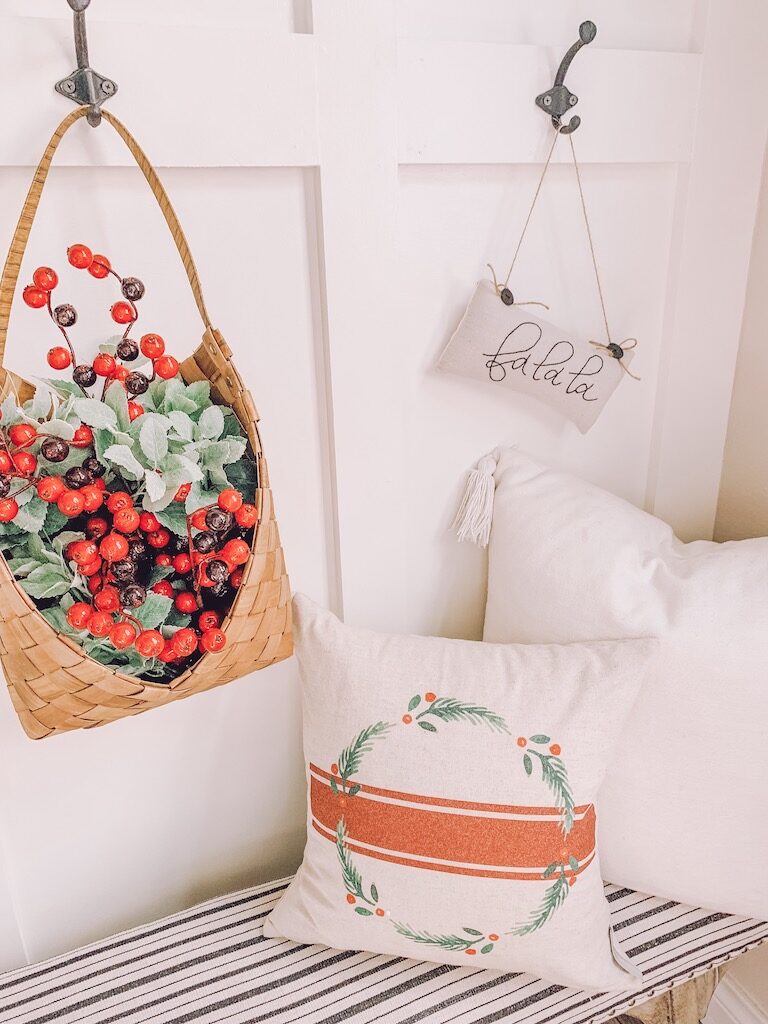 4. Christmas Trees
Now this seems like a given right? But I wanted to share with you some other fun ways you can decorate with Christmas Trees of all different sizes! Add small Christmas trees to trays, stands, coffee tables and end tables!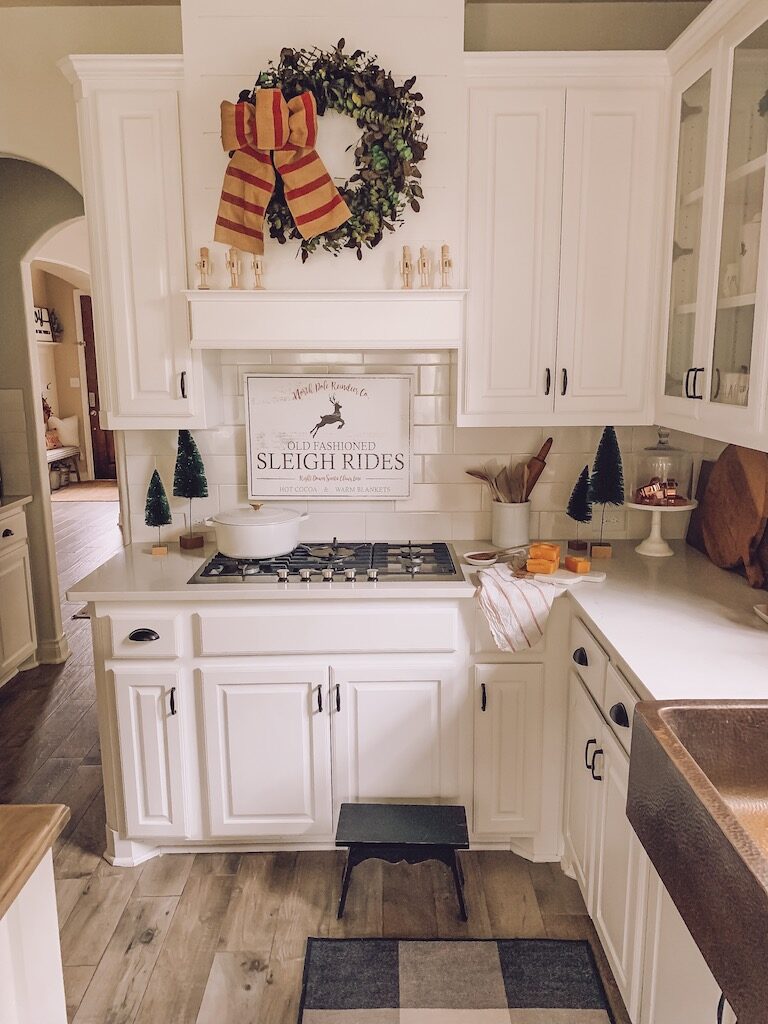 5. Twinkle Twinkle
Twinkle lights are my favorite! I add them to garland, trays, baskets, and more! They give the perfect extra glow at night time to create a cozy space!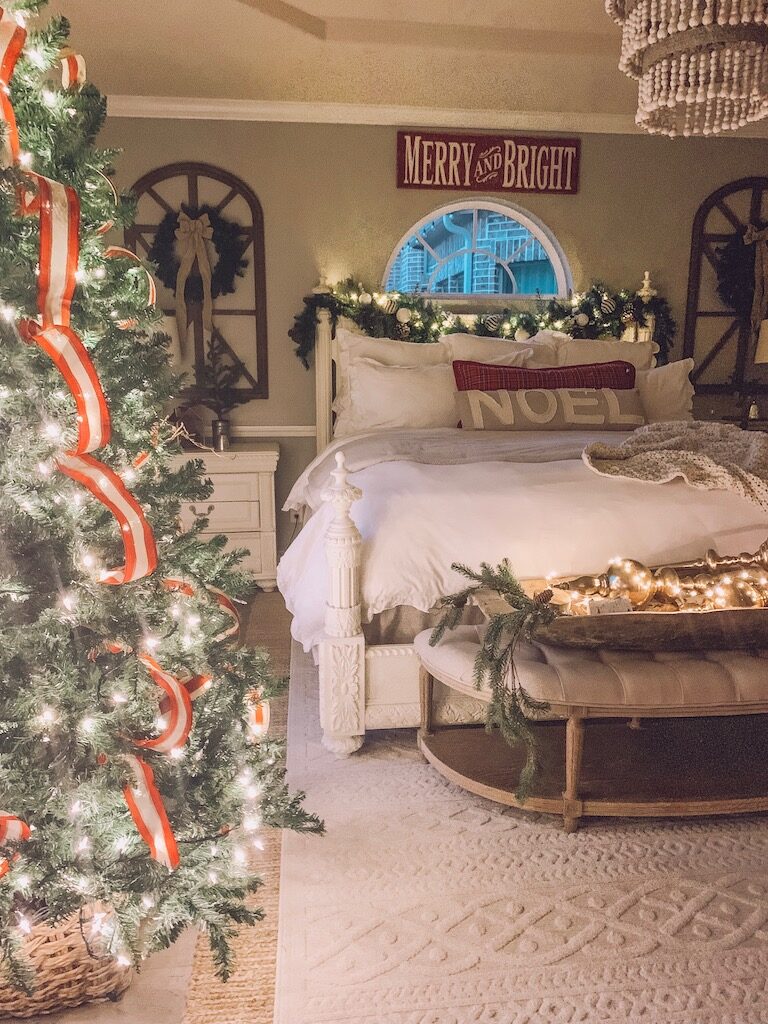 I hope you found some great Christmas decor ideas on how to decorate your home for Christmas this year!
xoxo,
Leanna