Modern Farmhouse Paint Colors: My Top Picks
Paint colors are one of the hardest things to choose when designing a home. When we first moved into our home, I swear it was like walking into the Ronald McDonald House. Every wall was painted in a primary color. I often get questions on the paint colors we choose so I am rounding up my favorite modern farmhouse paint colors in our home.
Modern Farmhouse Paint Colors
Revere Pewter by Benjamin Moore
The color that is probably used most throughout our home is Revere Pewter by Benjamin Moore. You can see this color in our living room and main hallways. We also used it in our playroom. Revere Pewter was voted the #1 best greige paint color among readers and is a favorite of mine too. There's no one paint color that's a "no fail" color but Revere Pewter is as close as it gets, looking great in almost any space.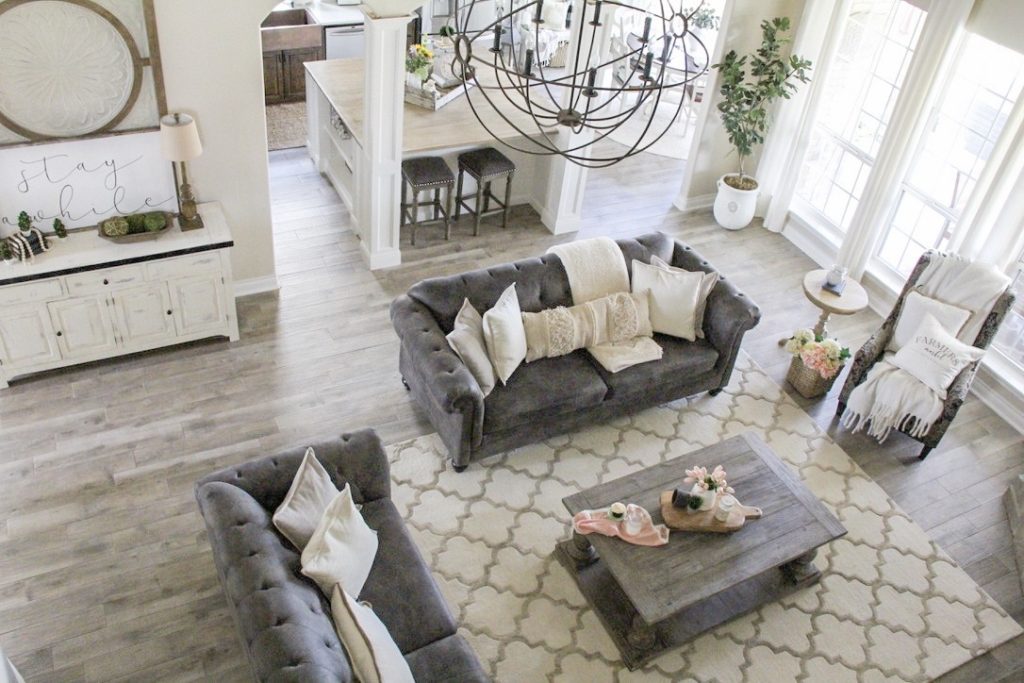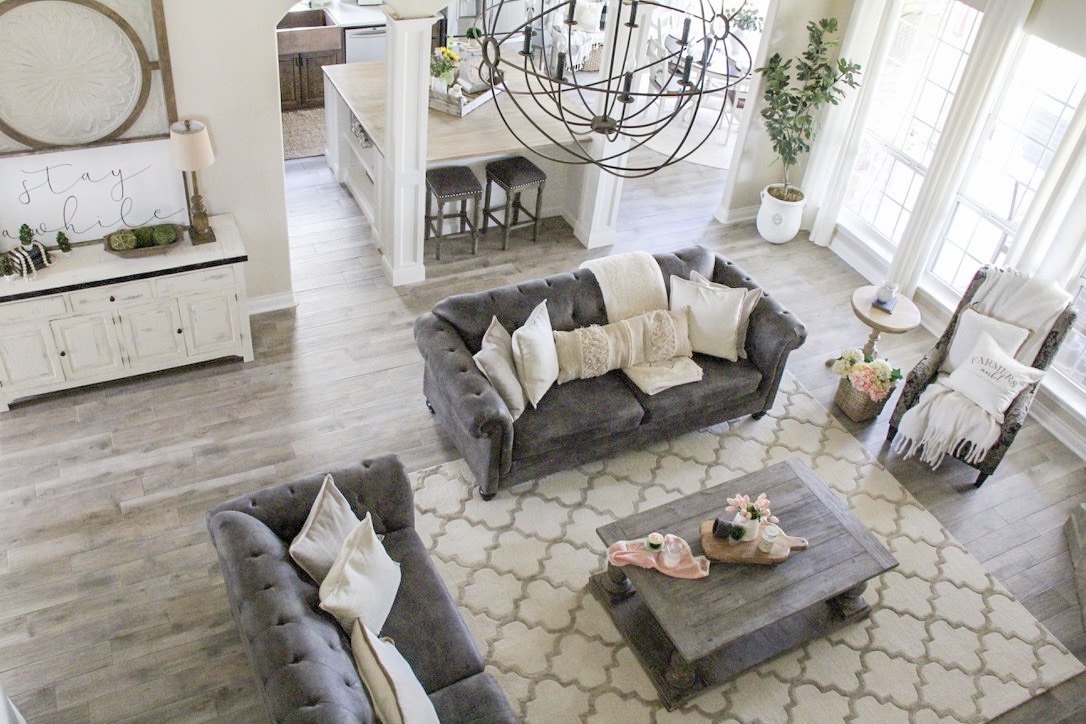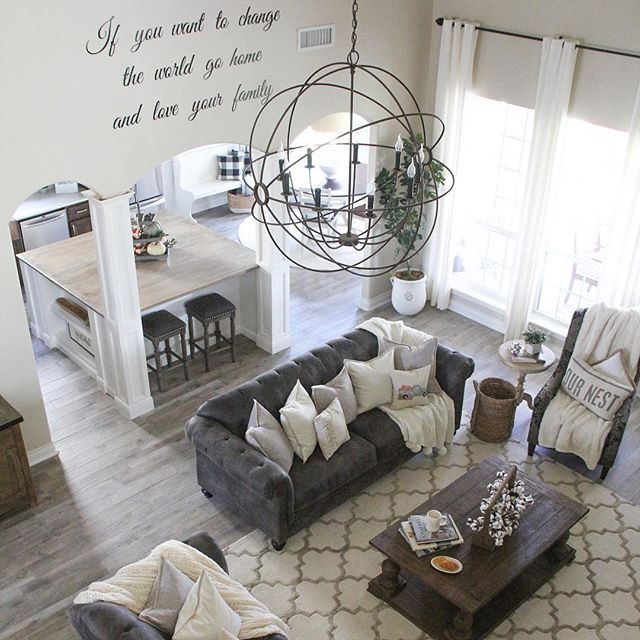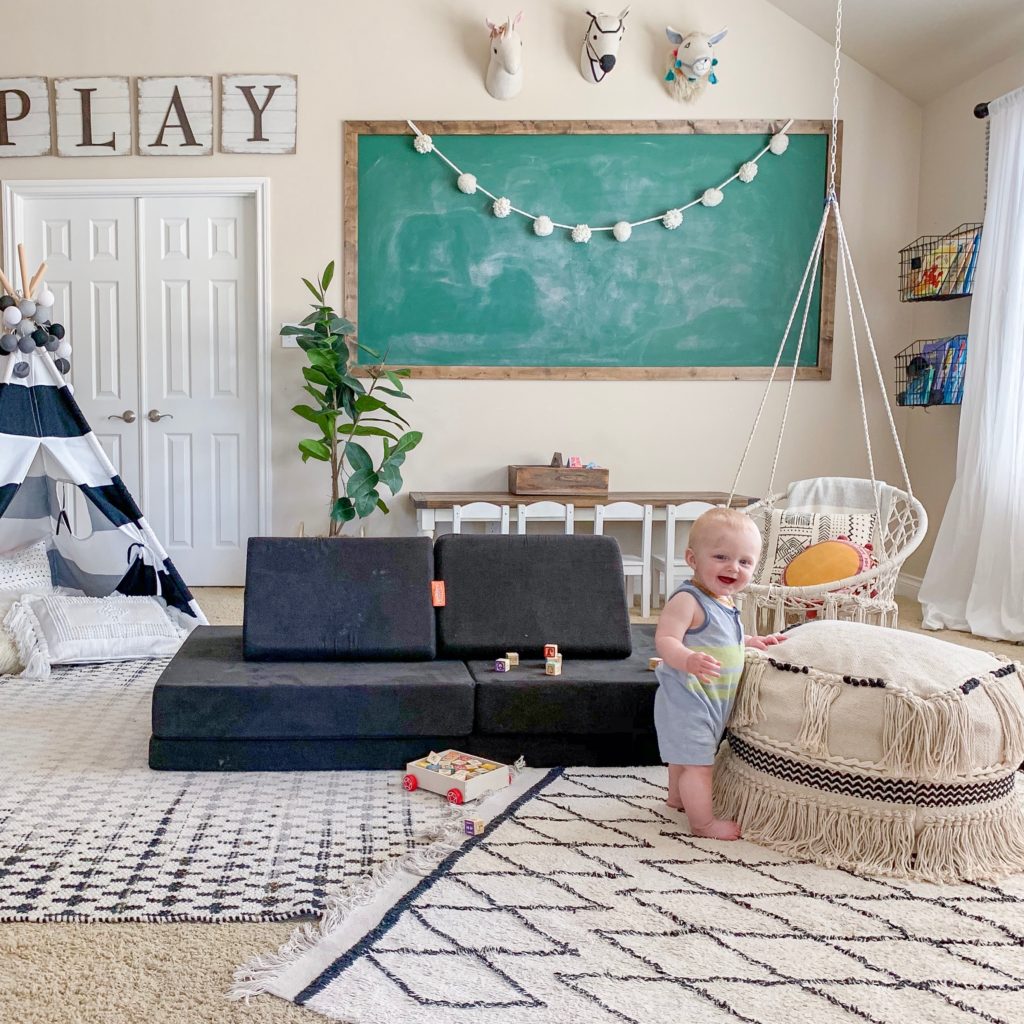 Alabaster by Sherwin-Williams
Alabaster has a reputation as a top go-to white choice and it's no wonder. It isn't too cold, it isn't too warm. I would venture to say that it starts to go more in the warm direction, but Alabaster can be used in cool and warm scheme alike.
Simply White by Benjamin Moore
Simply White was Benjamin Moore's Color of the Year for 2016 and possibly the most versatile of all whites. It's a fresh, clean looking white without being stark and it has just a touch of yellow undertones so that it's a warm white without being too creamy. It's a favorite for walls, ceilings, moldings and cabinets. We painted our kitchen cabinets with Simply White and I love how it turned out. You can read about how we painted our kitchen cabinets here.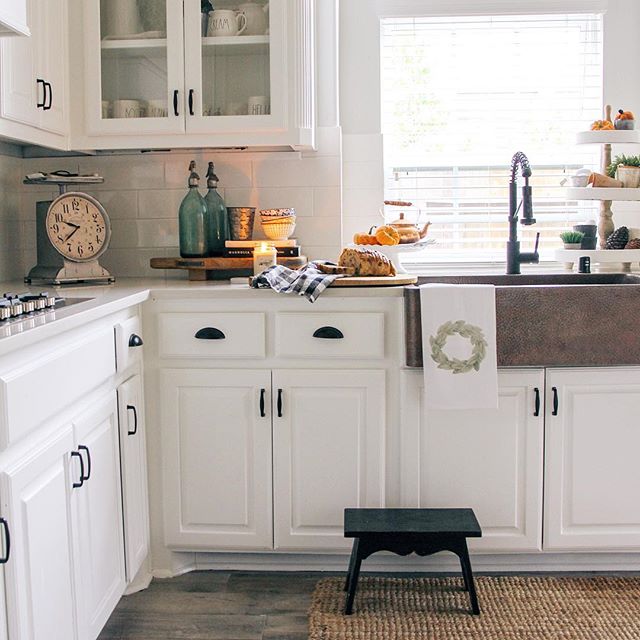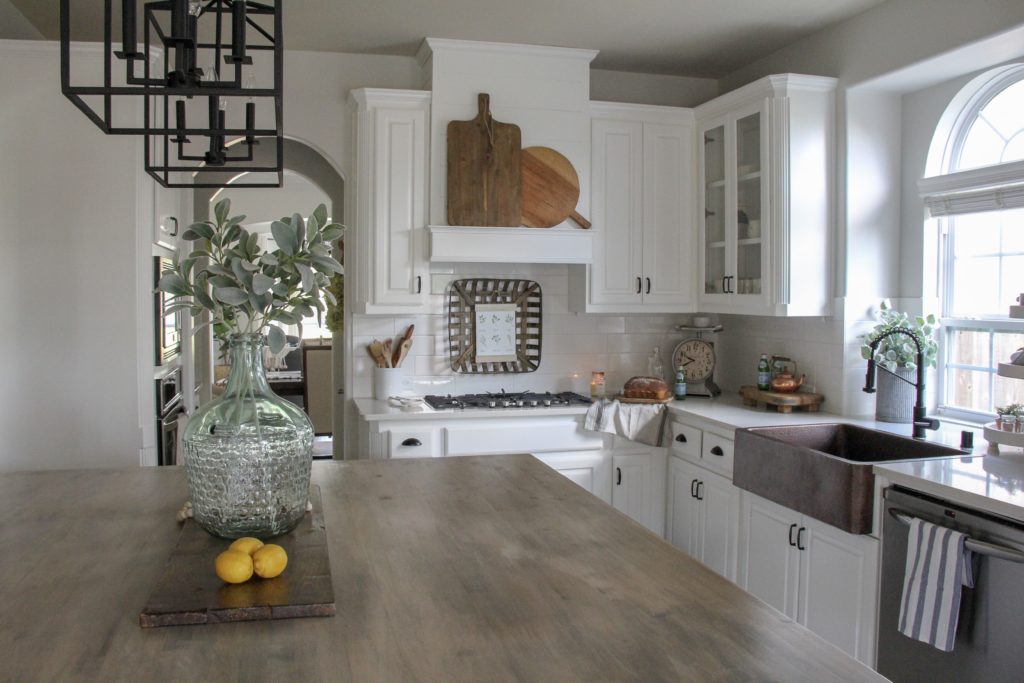 Pure White by Sherwin Williams
Finding the right white is always a tricky task. Pure white has no hidden undertones of blues, yellows or pinks. Pure White by Sherwin Williams is an elegant white, which grounds the space and creates a nice neutral background. We used Pure white in our office against a black and white floral wallpaper. It was the only paint color that was a true white against the white from the wallpaper.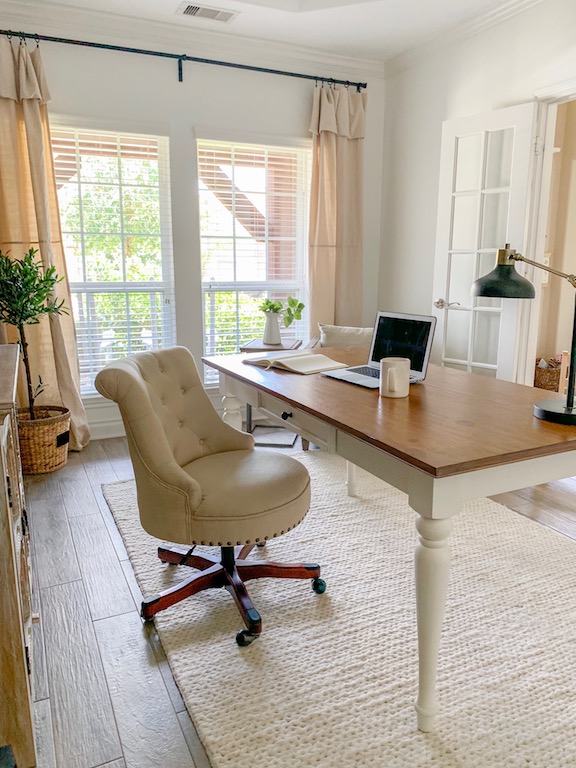 Intense White by Benjamin Moore
One of the best interior white paints is Intense White. It is a warm white that has a light taupe undertone. It works well in a traditional of modern tone. We used Intense white in our kitchen and love how well it works against the cabinet color. It is the perfect white for a sophisticated and modern aesthetic.
Repose Grey by Sherwin- Williams
Repose Grey is one of the most popular greys out there. I suggest it to anyone who asks for my favorite grey paint because I feel like you can not go wrong with this color. It goes well with hardwood floors, dark or light. It also is a great complement to most furniture colors and area rugs. It is a big cooler grey then another of my favorite paint grey paint colors, Agreeable Grey which is more on the warmer side. We don't have Agreeable grey in our house but it is another one of my most recommended paint colors to friends and clients. We have Repose Grey painted in our sons room, our master bathroom and guest room.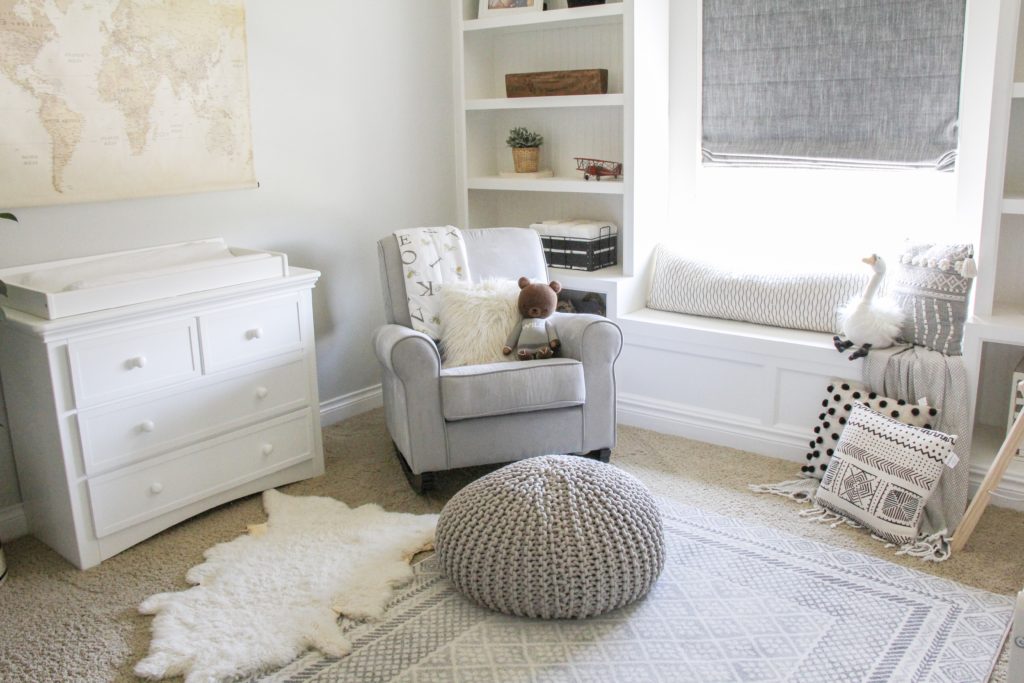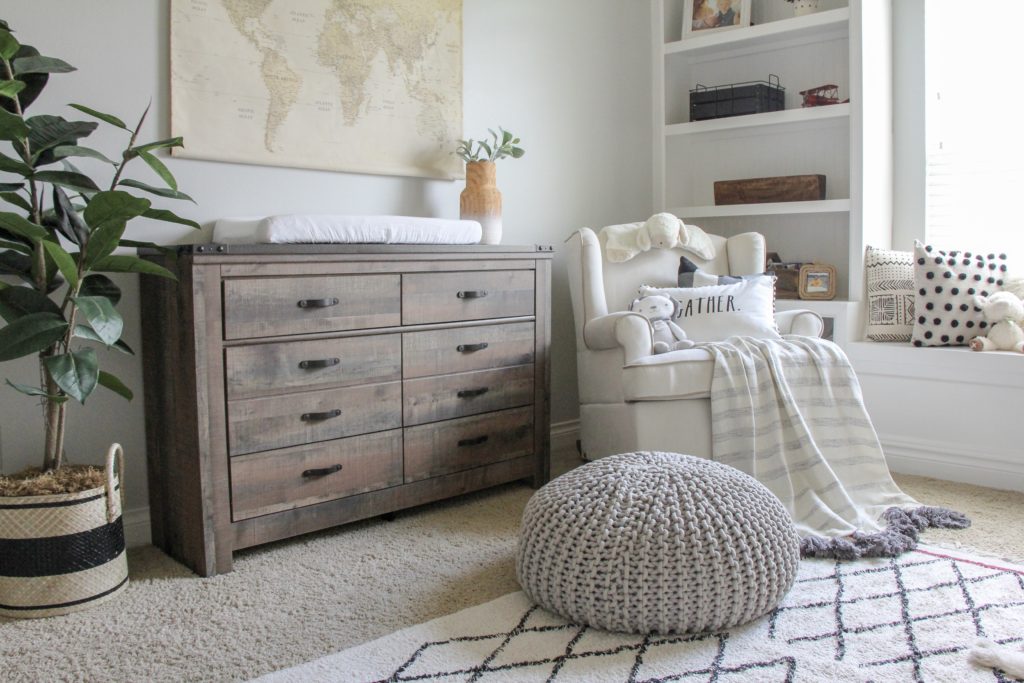 Mindful Grey by Sherwin-Williams
Mindful Grey is like Repose Grey's older sister. I first saw Mindful Grey in an episode of fixer upper. It may appear darker compared to other greys mentioned above but I promise it is not super dar or heavy. I think this color looks the best with rooms with a lot of trim. We used it in our bedroom and love how it looks up against the white trim around the room.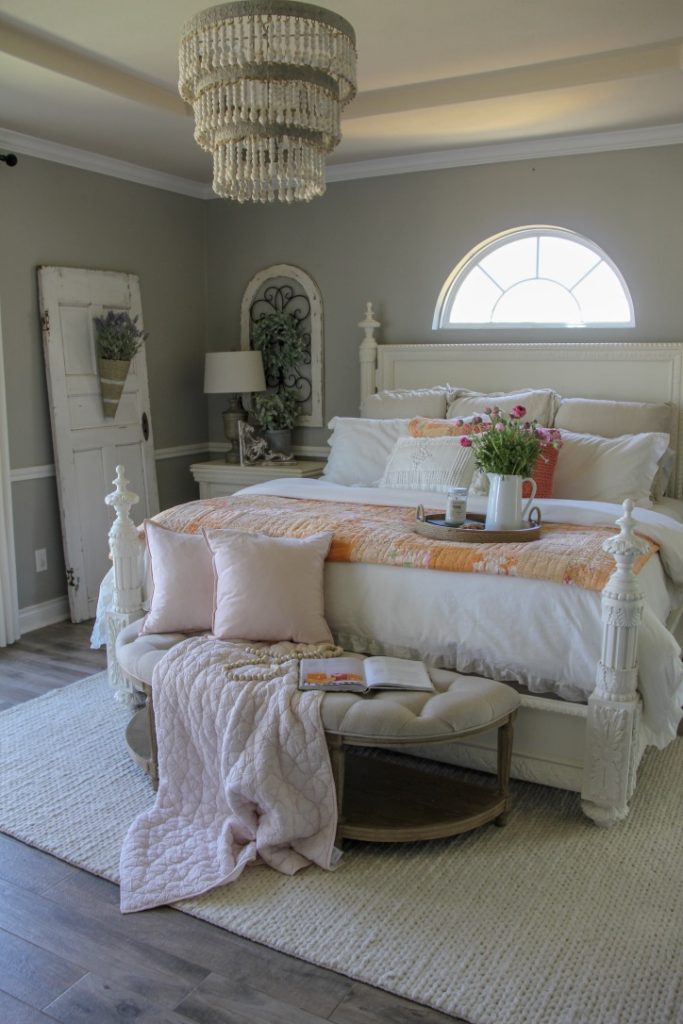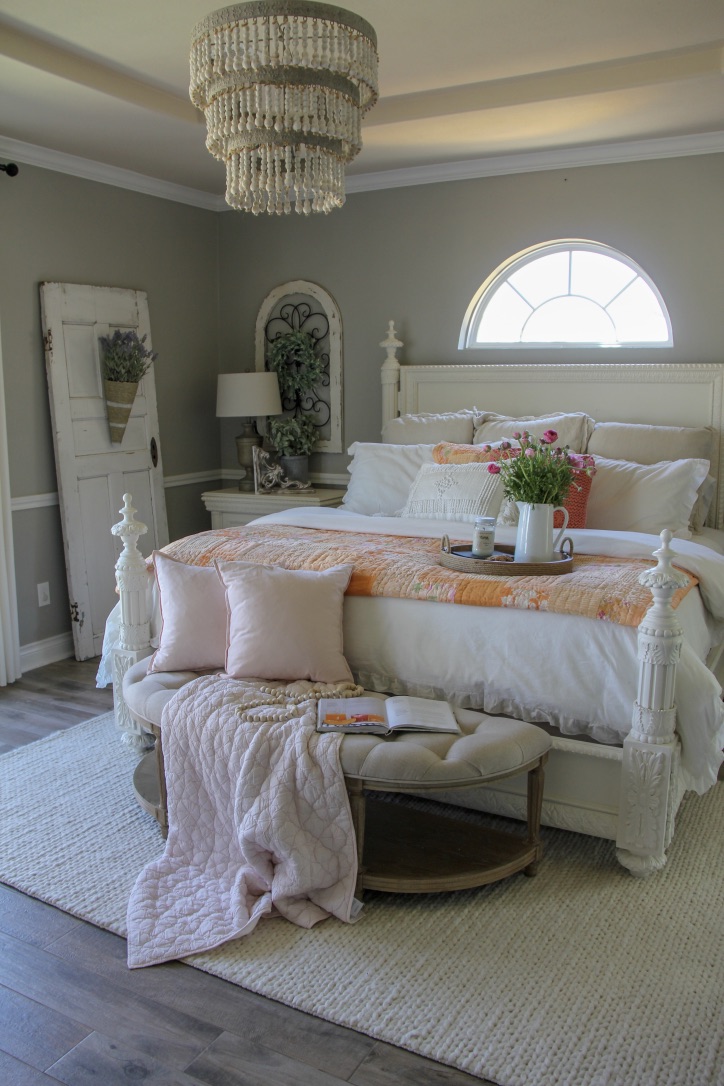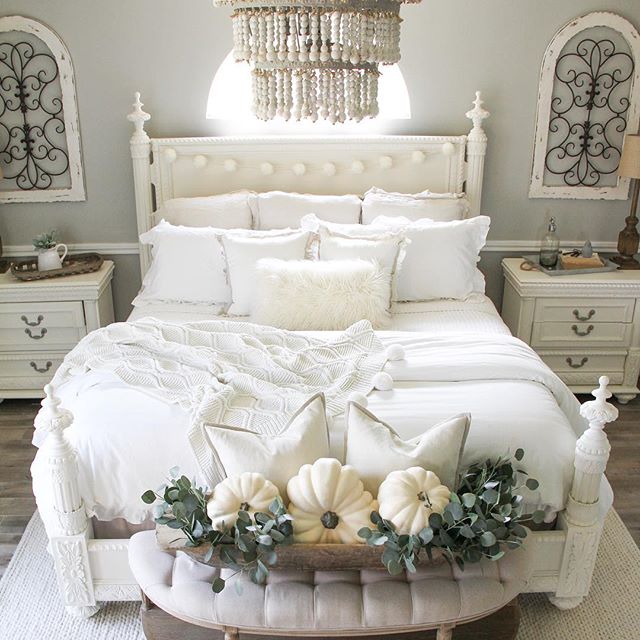 I hope this modern farmhouse paint guide is helpful for you guys! I always recommend getting a paint sample for your own home before deciding for sure. Look at the paint on the walls in all different kinds of lighting (morning light, afternoon sunlight, nighttime, and with lamps on) to make sure you love it before committing to the gallons.
xoxo,
Leanna