Easy Baked Brie Crescent Wreath Appetizer
A simple and easy baked brie crescent wreath appetizer that is perfect for the holidays. This will be a favorite among your dinner guests!
I love cheese. Seriously…. I could survive on cheese alone. I am a big fan of charcuterie boards, and if I am put in charge of bringing an appetizer you better believe it will somehow consist of cheese. One of my favorite cheeses is Brie. I love brie cold, but serving it warm and gooey is so deliscious. Growing up my mom would always make a baked brie appetizer when ever she was hosting a party. It was always gone in a matter of minutes! This easy baked brie crescent wreath is adapted from my moms baked brie recipe. This is the perfect appetizer to make for your family because not only is it quick to make, it is also addicting!!!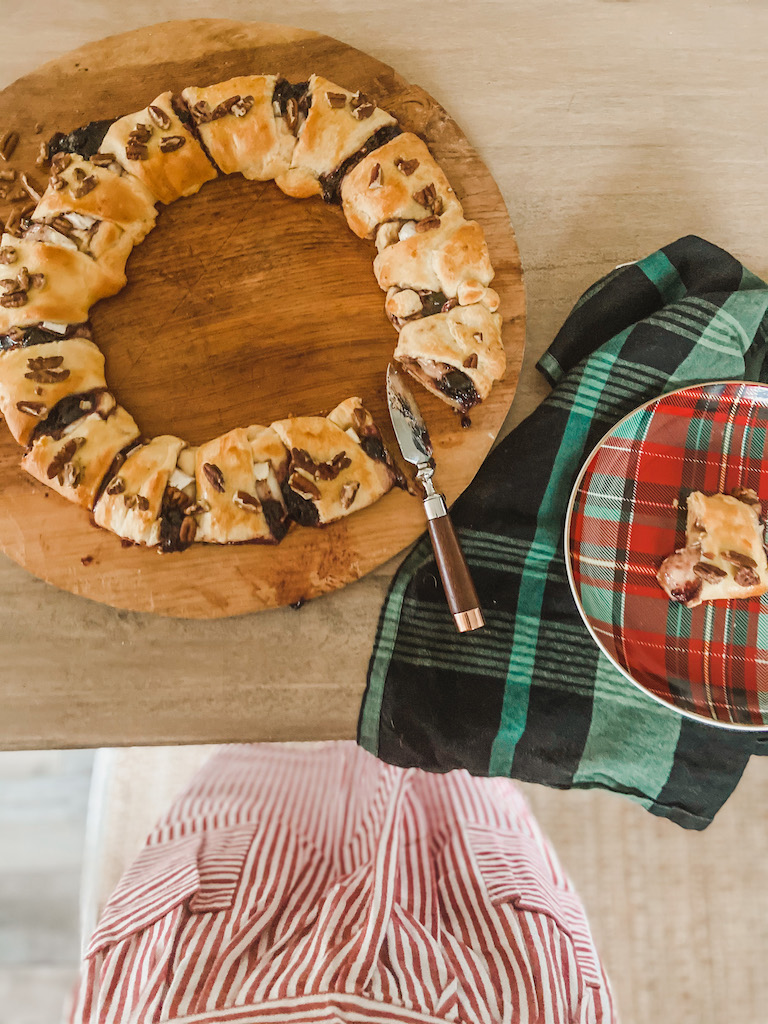 Baked Brie Crescent Wreath
I made this baked brie appetizer using my favorite blackberry jam, but you can make this with cranberry sauce as well. Or use own favorite go to jam.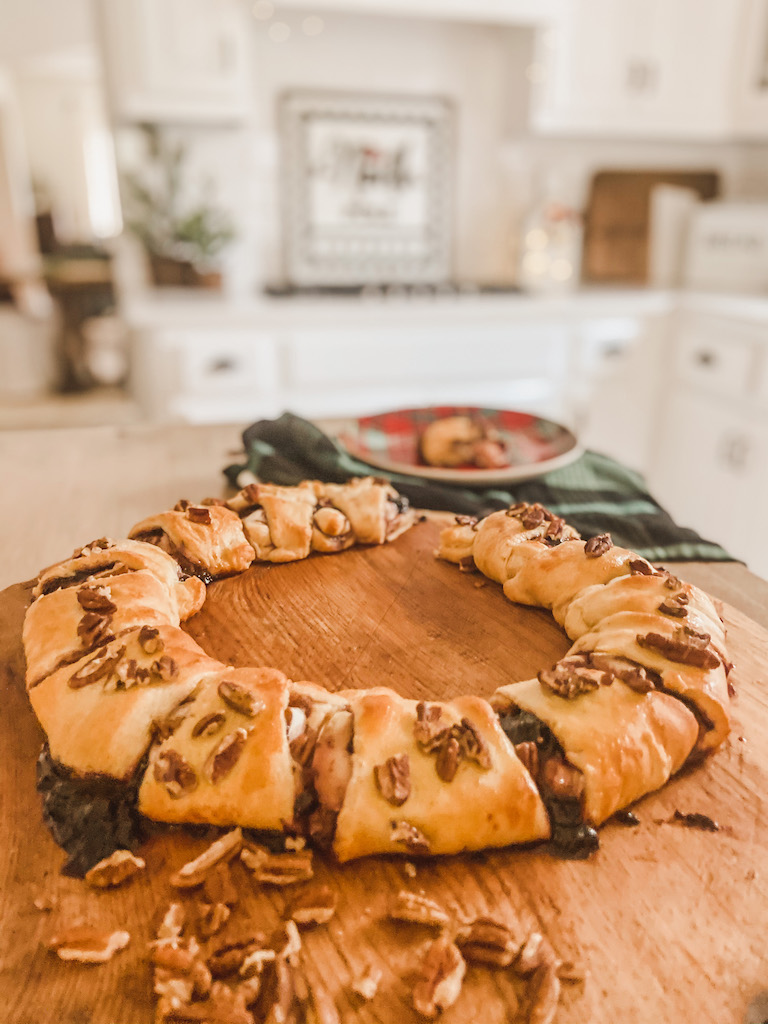 What you need
One 13 oz jar of Bonne Man Blackberry Preserves or your favorite jam
One 10 oz Brie
2 8 oz Pillsubry Crescent rolls
Pecan Pieces
1 Egg beaten
How to Make an Easy Baked Brie Crescent Wreath
Preheat oven to 375 degrees. Line a large baking sheet with parchment paper. Unroll crescent rolls and separate each triangle.
Arrange the triangles in a star pattern, with pointed ends of the triangles facing out. Overlap the base of the triangles.
Slice Brie into cubes and place one on each triangle.
Spread jam on top of each brie piece.
Fold the triangle tips over and tuck under the base to secure.
In a small bowl, whisk the egg. Brush on top of the dough and sprinkle pecan pieces.
Bake until dough is golden about 15-20 minutes.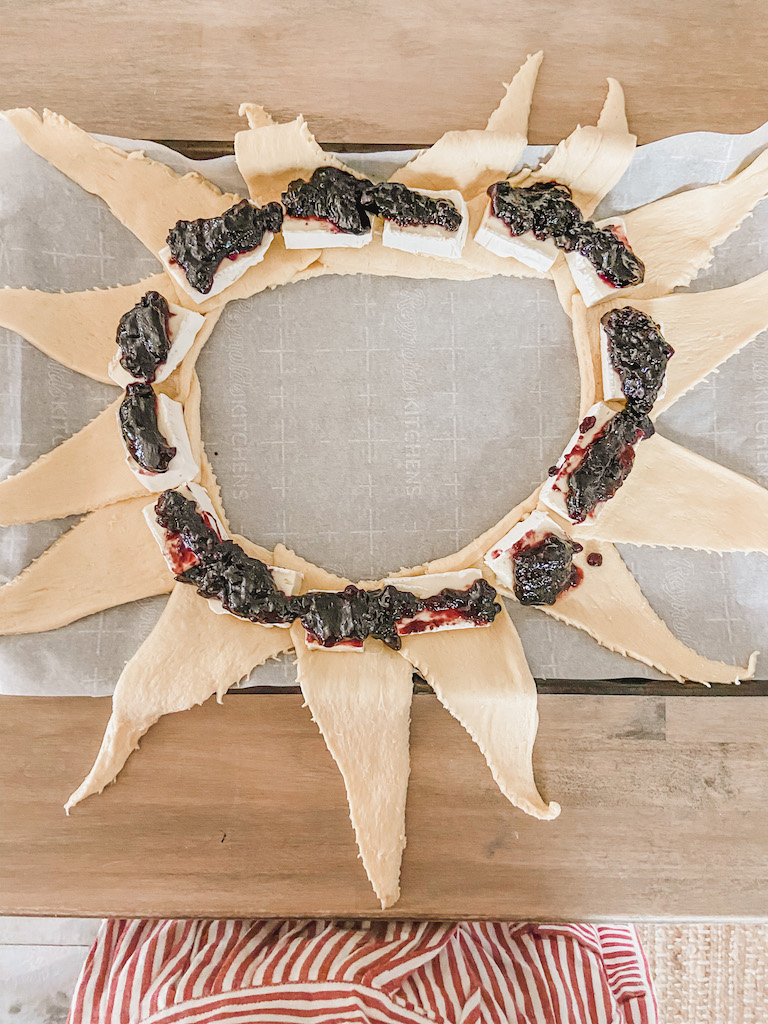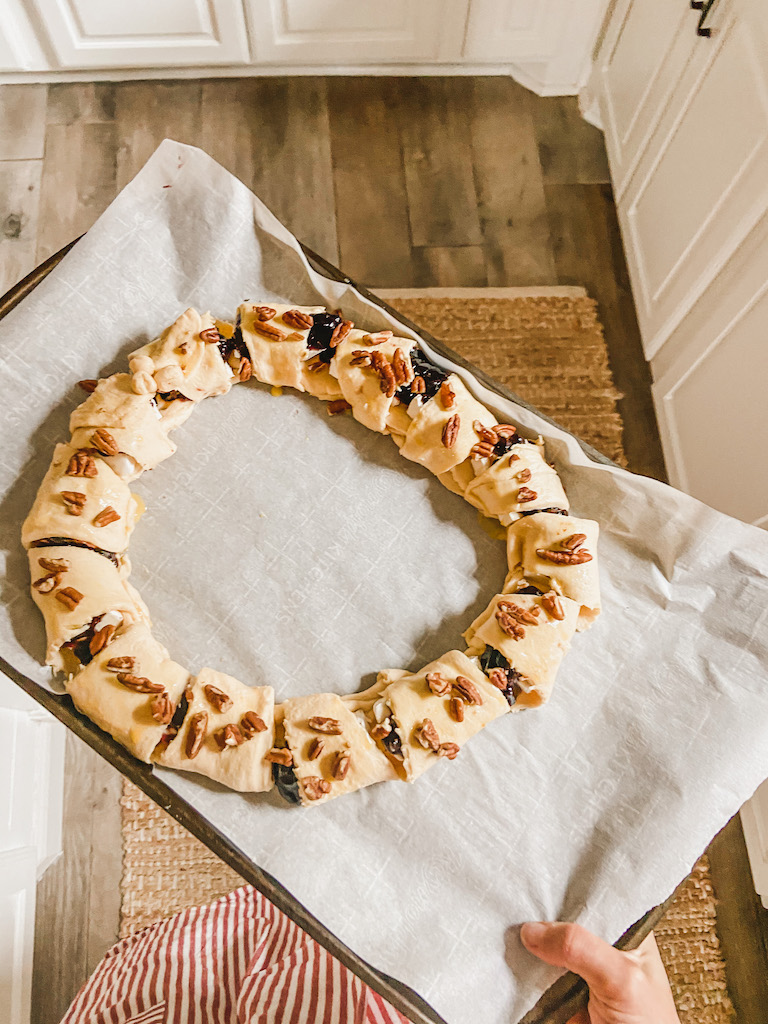 Have a safe and happy Thanksgiving friends! I'll be sharing some more easy recipes in the weeks to come! If you have any requests leave them below!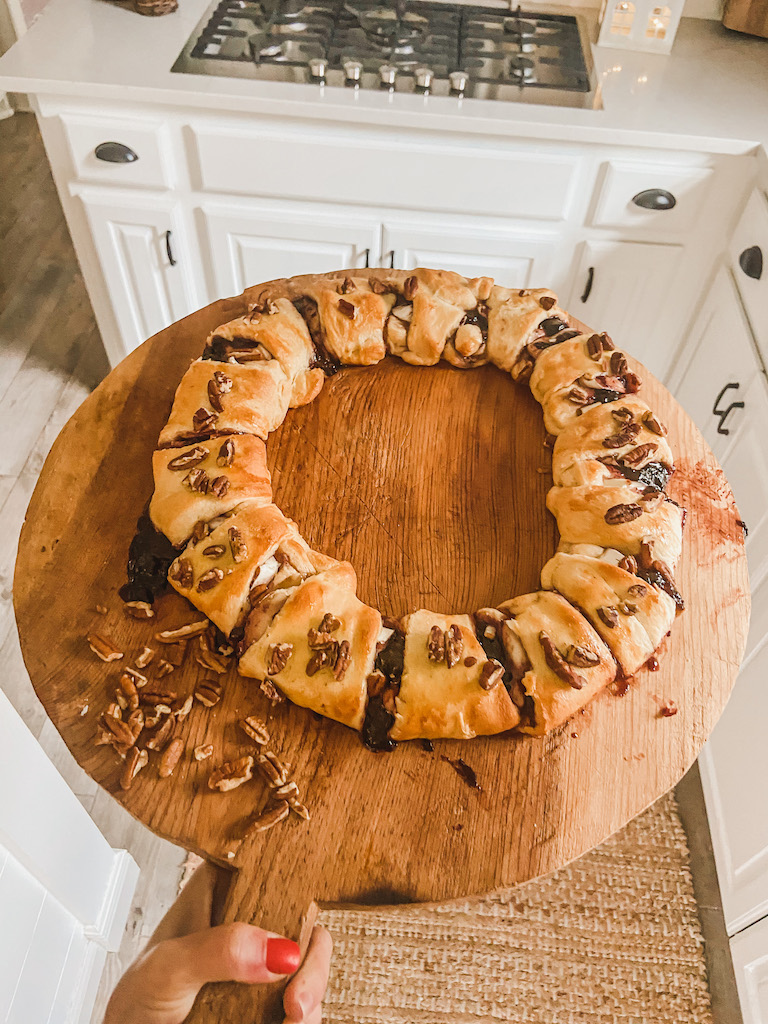 And if you make this recipe don't forget to tag me over on instagram @lifebyleanna. I would love to see it!
If you are looking for more easy appetizer ideas, make sure to check out these cheese boards!
The Ultimate Patriotic Cheese board
Enjoy!!
xoxo,
Leanna