Neutral Fall Home Decor Inspiration
I know it is only August, but fall will be here before you know it. In the past, I have always decorated my house with neutral fall home decor. I have added in a few fall colors; orange and yellow for a hint of color but for the most part I have always kept my home during the fall season simple in color.
If you are not ready for pumpkins just yet, you can read how to transition your home for fall here.
Neutral Fall Home Decor
Today, I am rounding up my favorite fall photos from my home in the past. Through out this post I hope to inspire you in decorating your home this fall. My hope is that you leave here inspired to decorate your home, weather it be in neutral decor or in vibrant colors!
Neutral Fall Decor: Mantle
Decorating a mantle or fireplace is one of my favorite things each season. You can be as creative as you want, or you can always choose to keep things simple.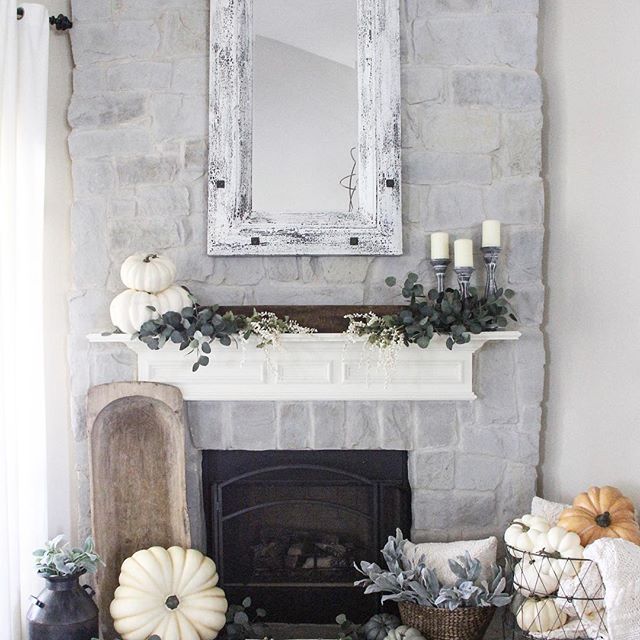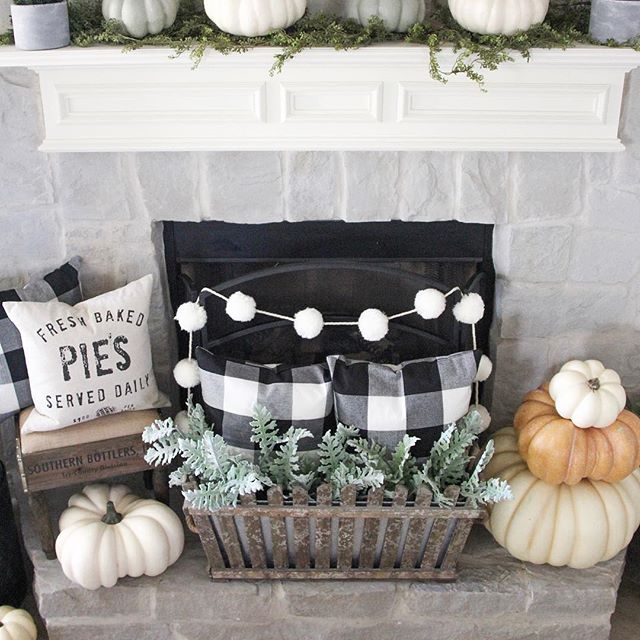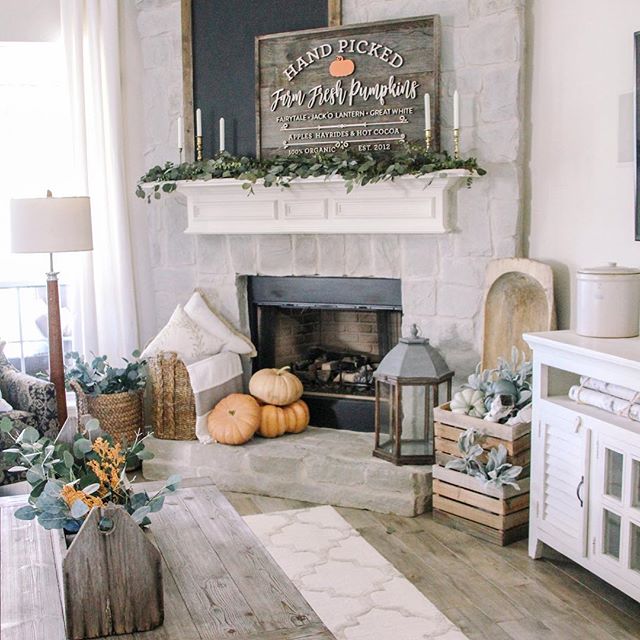 Neutral Fall Decor : Kitchen
Can you say more pumpkins? The best way to add a hint of color to your fall decor is by adding pumpkin. They can be real or faux or a mix of both! I placed them all around my kitchen for the extra addition of some fall color. One of my favorite places to shop for faux pumpkins is Michaels. They always have a great selection at affordable prices.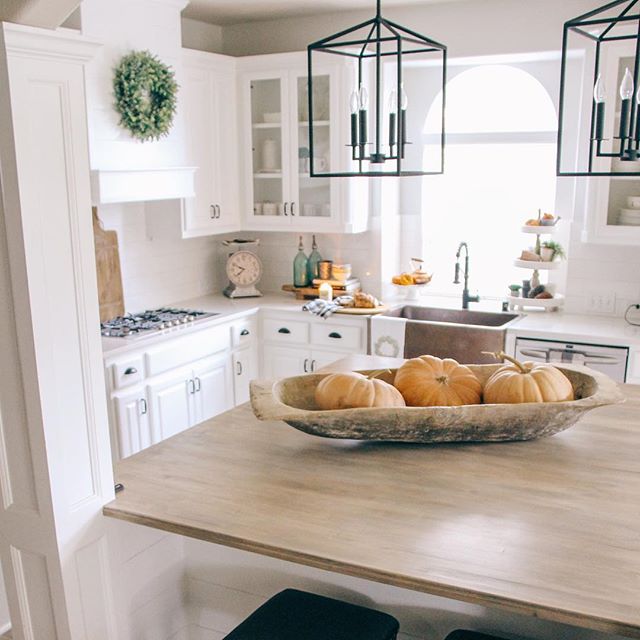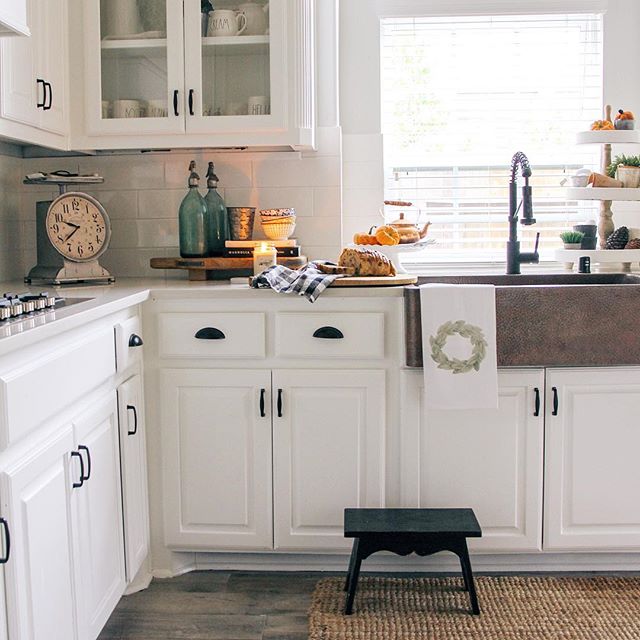 Neutral Fall: Living Room
As soon as the temperatures start dropping I love to make my living room feel and look cozy. I add more throw pillows with different textures along with blankets. Buffalo check is always a common theme in my house through out the holiday season.
Neutral Fall Decor : Bedroom
For the fall I usually keep things pretty simple in my bedroom before I go all out for Christmas. In the past I have placed a few faux white pumpkins at the bottom of my bed in a dough bowl.
I also add different elements of texture using throw pillows and cozy blankets.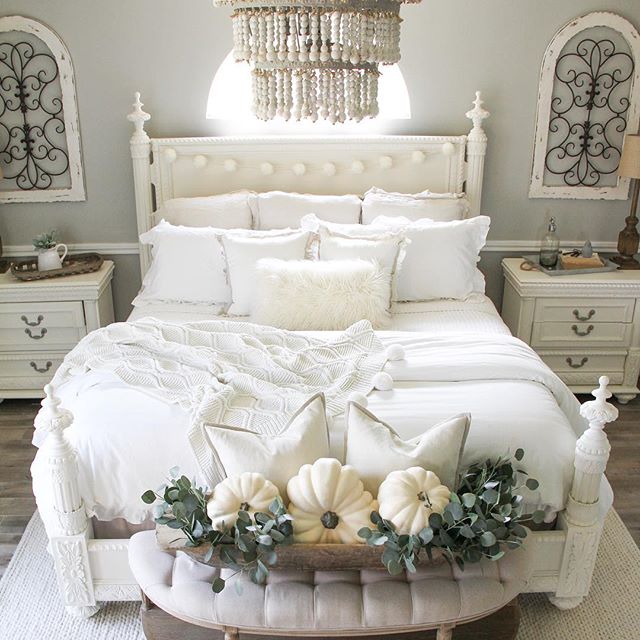 Neutral Fall Home Decor : Sitting Room
We have an extra room in our home that we use as a sitting room. It is by far my favorite room to decorate for each season because of how creative I can be in the space.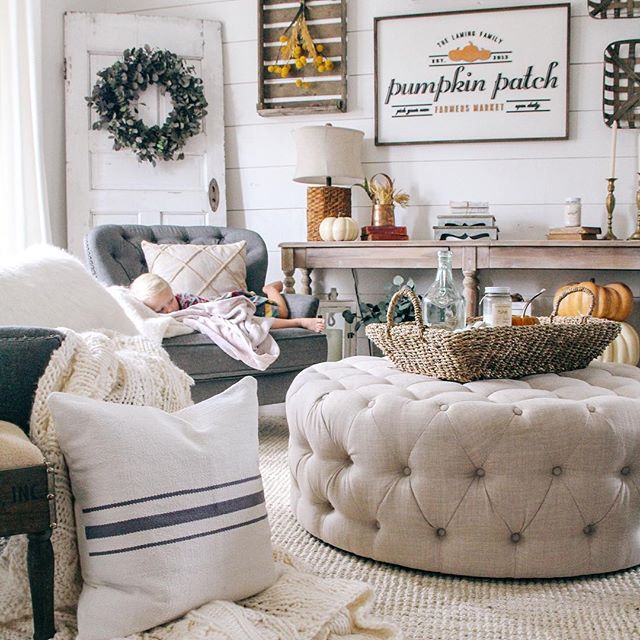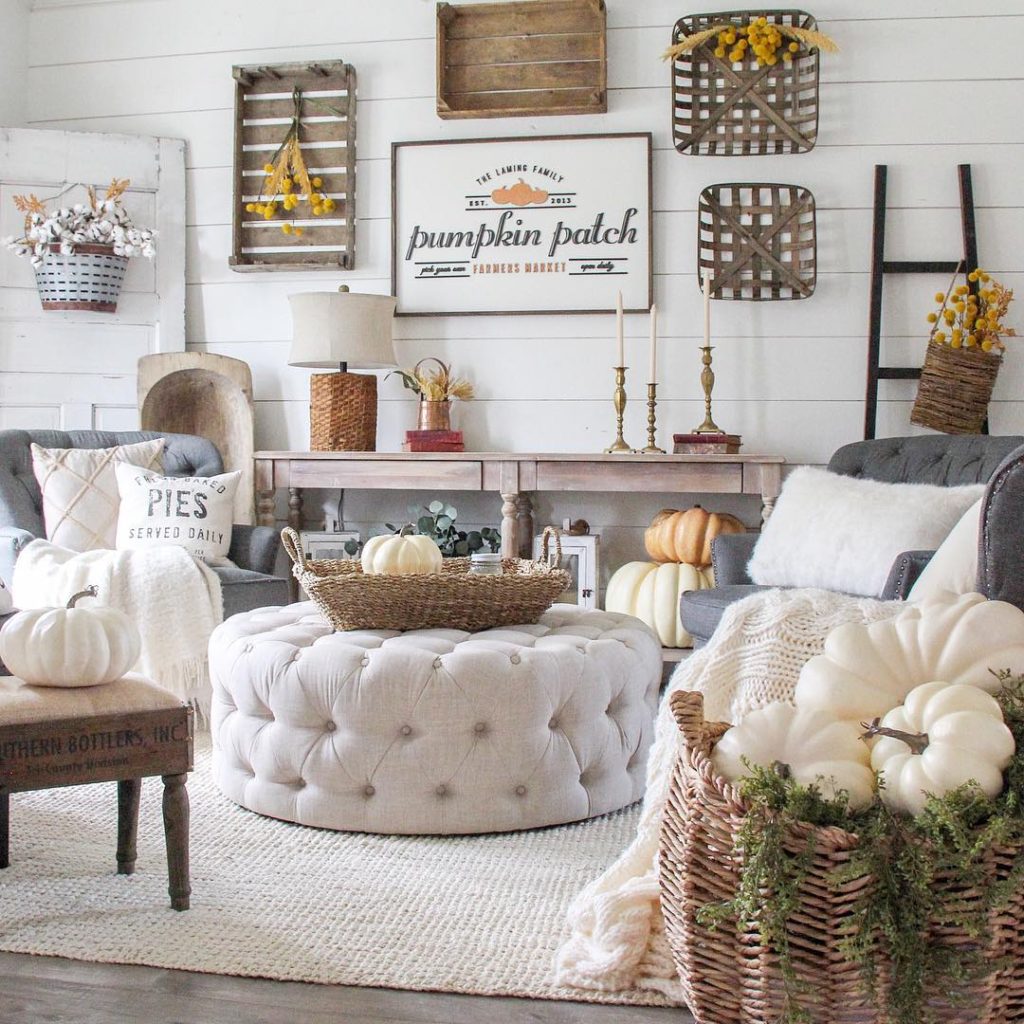 Neutral Fall Dinning Room
I have to admit, my dinning table can be a bit over the top! But I can not help myself. I love to be creative and decorating a table gets all my creative juices flowing.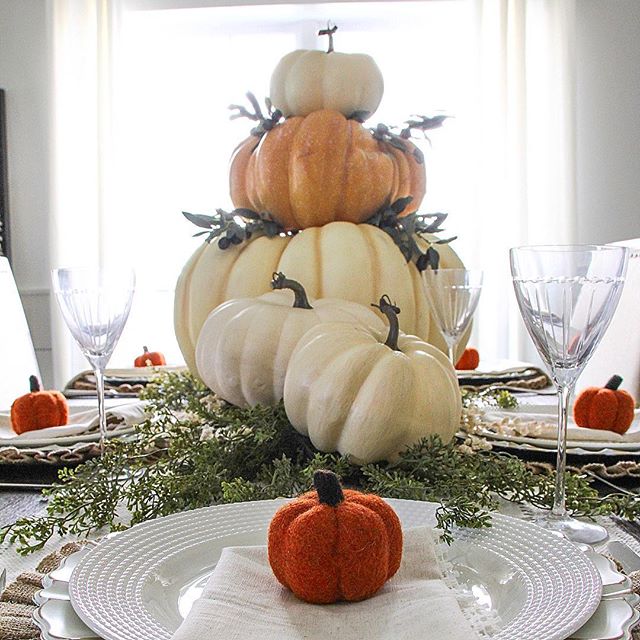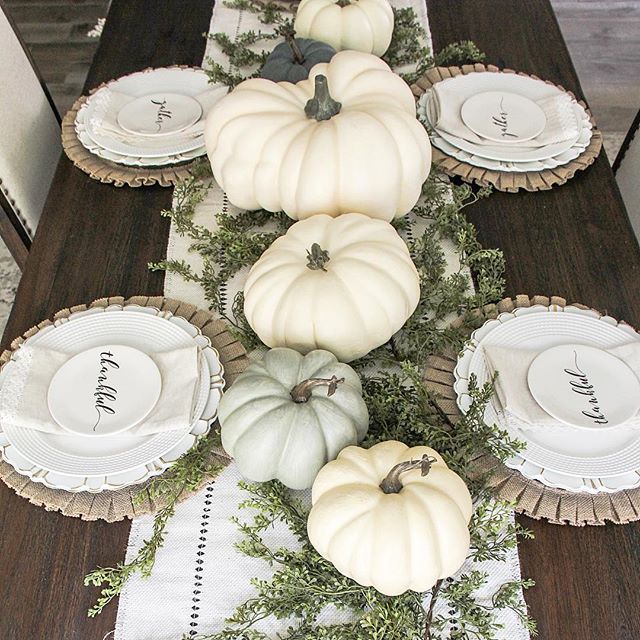 You can shop my amazon store front for my favorite fall finds for this year here.
xoxo,
Leanna