Build Your Own Epic Burger Bar to Feed a Crowd
Who doesn't love a good burger?? And a burger with any toping imaginable?? Sign me up!!! Sharing all the tips to create an epic burger bar to wow your guests this summer!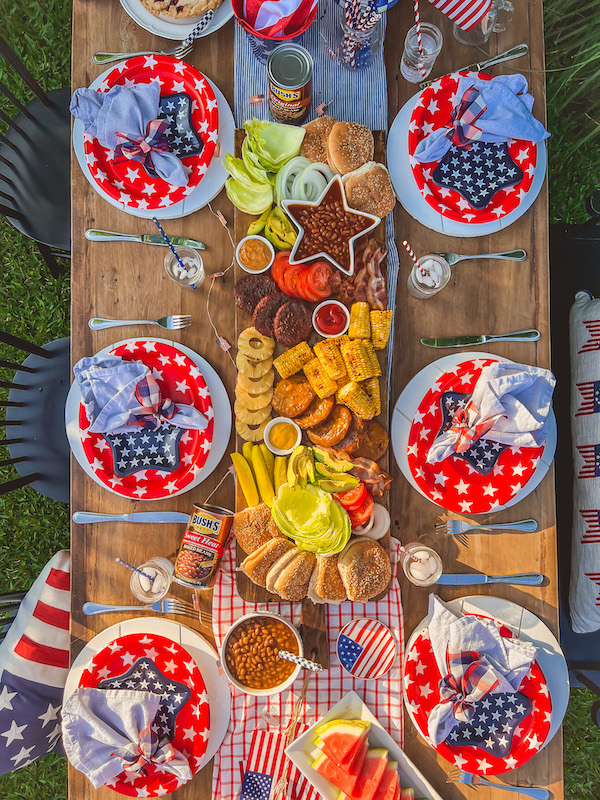 The Best Burger Recipe
A burger bar starts with a good hamburger patty, of course. I've found that 80% lean ground chuck is the best meat, in my opinion it has the most flavor! I keep it pretty simple and add this burger seasoning to the patties.
How to create a "Build your own burger" bar
There are SO many options when it comes to making a burger!! Everyone prefers their burger just a little bit different which is why a burger bar is a great way to feed your guests!
The Board
To create an EPIC board you are going to need one BIG Board. Linked a few of my favorites below: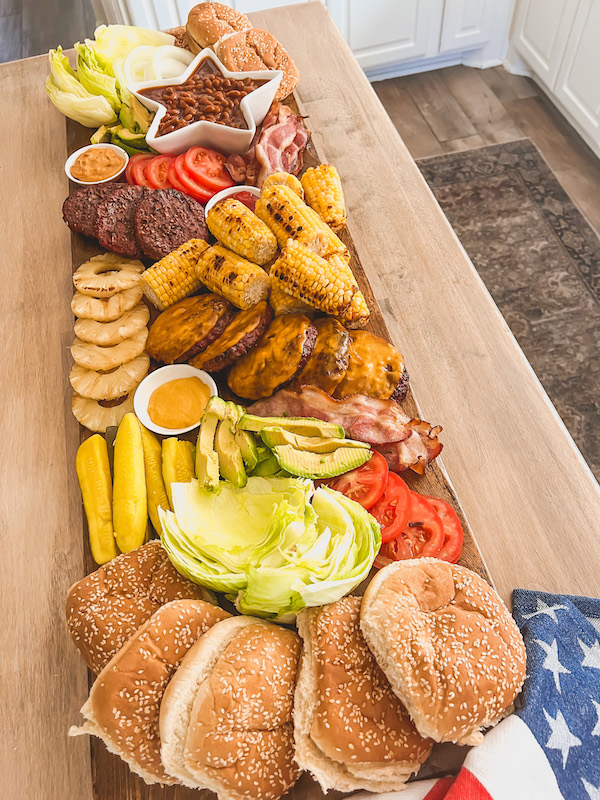 Burger Topping Suggestions:
Bacon
Avocado
Lettuce
tomato
Fried Eggs
Pineapple
Pickles
Onion
Ketchup
Mustard
Chipotle Sauce
Barbecue sauce
Caramelized onions and blue cheese
Coleslaw
Mushrooms
Potato Chips
and MUCH more! The great part about a build your own burger bar is that everyone gets to make their own burger to their liking. What is on your perfect burger??
Add all the toppings on a serving board of your choice. Add the meat last so it stays hot longer!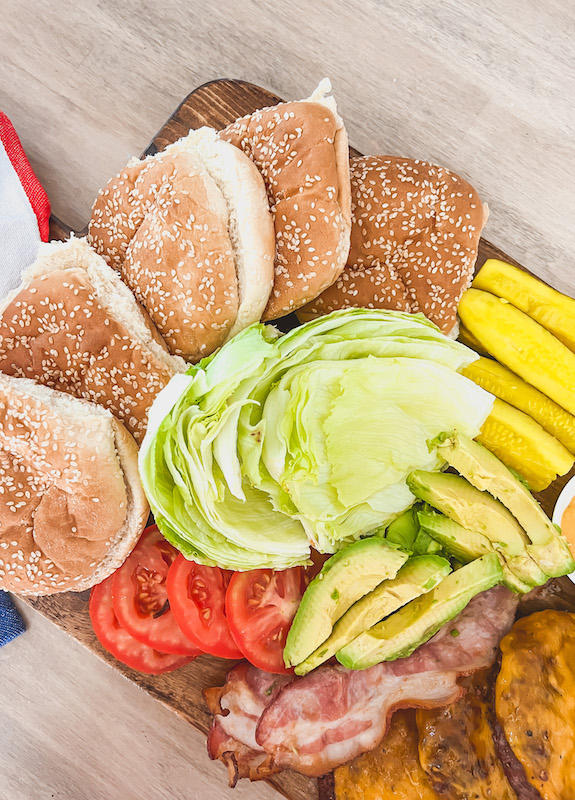 Side dishes
Looking for a few side dishes to serve alongside your burgers? Here are a few delicious ideas: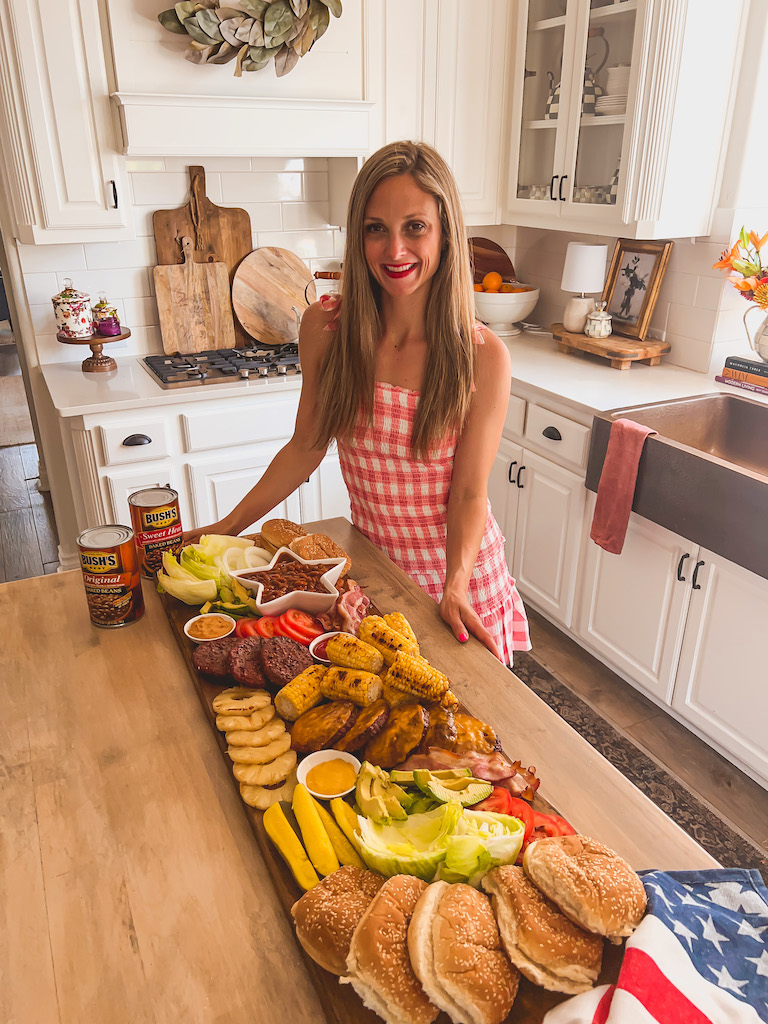 Build Your Own Burger Board Tuorial
Watch below to see how I assembled the burger board!
Patriotic Food ideas
Find more patriotic food ideas below:
Patriotic Table Decor
I linked a few of my favorite patriotic table decor products for your shopping convenience.

If you want to learn more on how I set this patriotic table setting read this post here.