How to Make a Trick-or-Treat Boozy Snackle Box
👻🎃This Trick-or-Treat Boozy Snackle Box is perfect adults-only snack to bring along trick or treating this year! 😉 All you need is a selection of spooky gummy candy, apples and booze!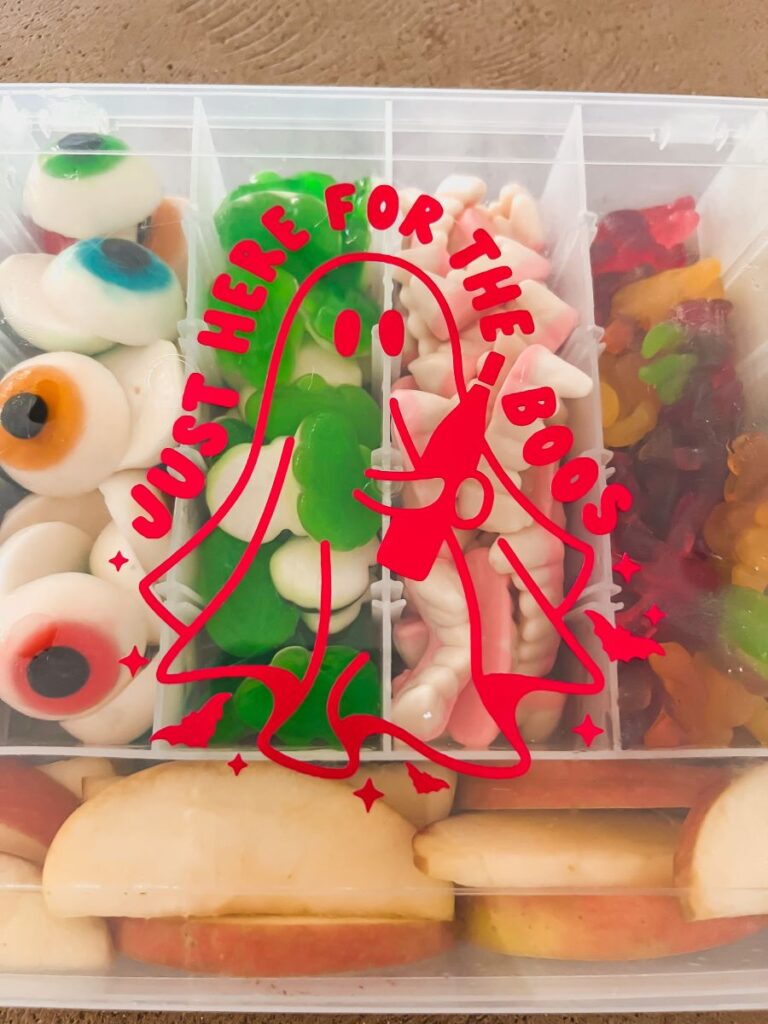 Ingredients:
You can totally change this up according to your preference or what you have on hand. I have to say the fireball apples were my fav!
Treats:
Gummy candy spiders
Gummy candy eyeballs
Gummy candy brains
Gummy candy frogs
Gummy candy vampire teeth
Macintosh and Granny Smith apples
Booze:
Vodka – for the spiders and brains
Pinnacle whipped cream vodka – for the vampire teeth
Caramel vodka – for the apples
Fireball – for the apples
White wine of your choice – for the frogs
Prosecco – for the eyeballs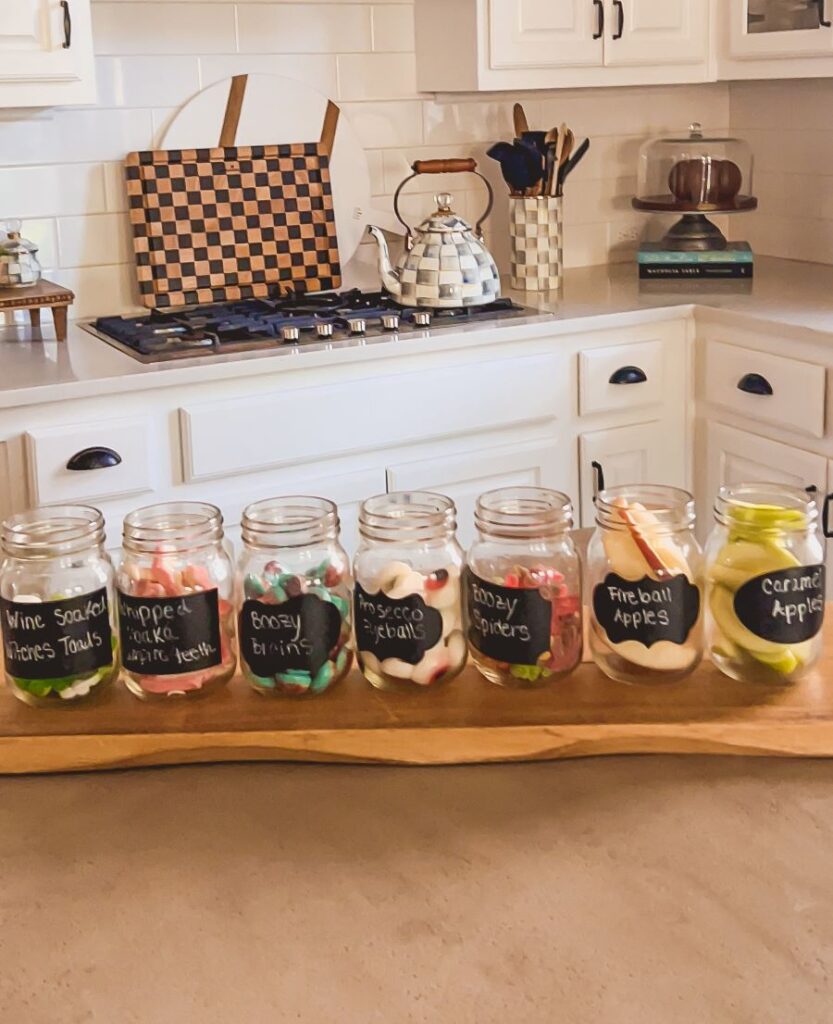 Directions
Soak each candy group in alcohol overnight, or for about 5 hours.
Wash a tackle box and arrange treats to your preference.
Optional: Add optional sticker or sign or freehand "Here for the Boos" on the tackle box.
Enjoy!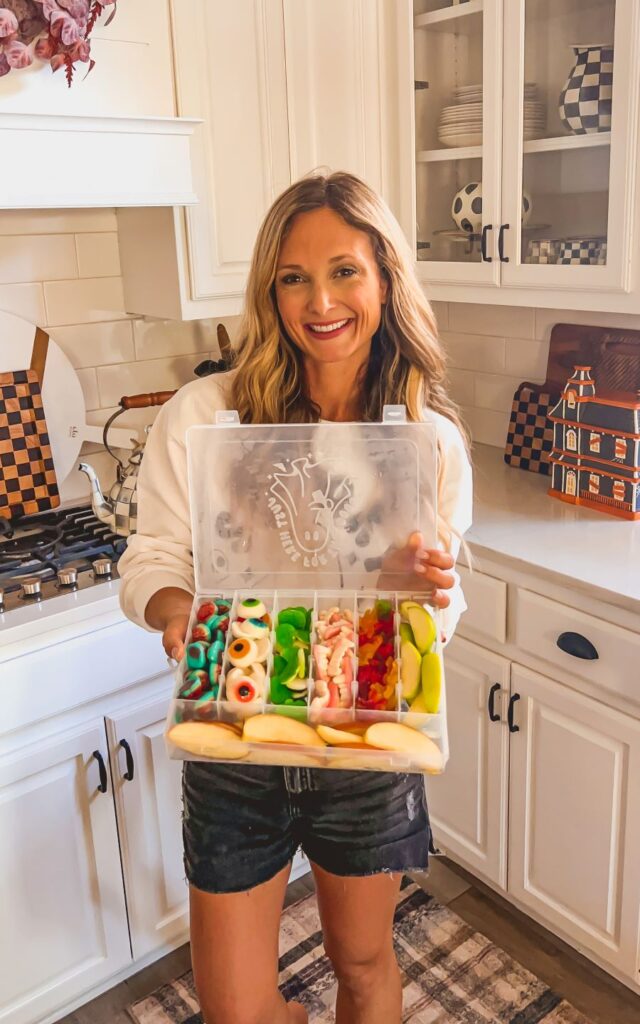 Here's a Quick Video Tutorial!
Favorite Products
Here is where you can shop some of these goodies!
Cricut Machine: To make the sticker label, you can find Cricuts linked here at Target, Michaels, Walmart. If crafting isn't your thing, you can also order similar stickers here from Etsy!
Candy: Candy Eyeballs, Haribo Frogs. You can also check out the seasonal aisle of your grocery story!
Sweater: For a cute Halloween sweater while Trick-or-Treating, you might love this Black Spooky Season Sweater, White Boo Sweater, or this Black Ghost Sweater.
Kitchen Links: I get asked all the time about the products in the background of my kitchen. Much of it is from MacKenzie-Childs, which I have slowly grown a collection of over the years! My favorites are this checkered chopping board, my black and white checkered teapot, and the gray and white checkered utensil holder. I also have this enamel canister that you can find in small, medium, or large.
For the Halloween decor items, the cute Jack-O'-Lantern platter is from Pottery Barn and the Haunted House Candy Jar is MacKenzie-Childs.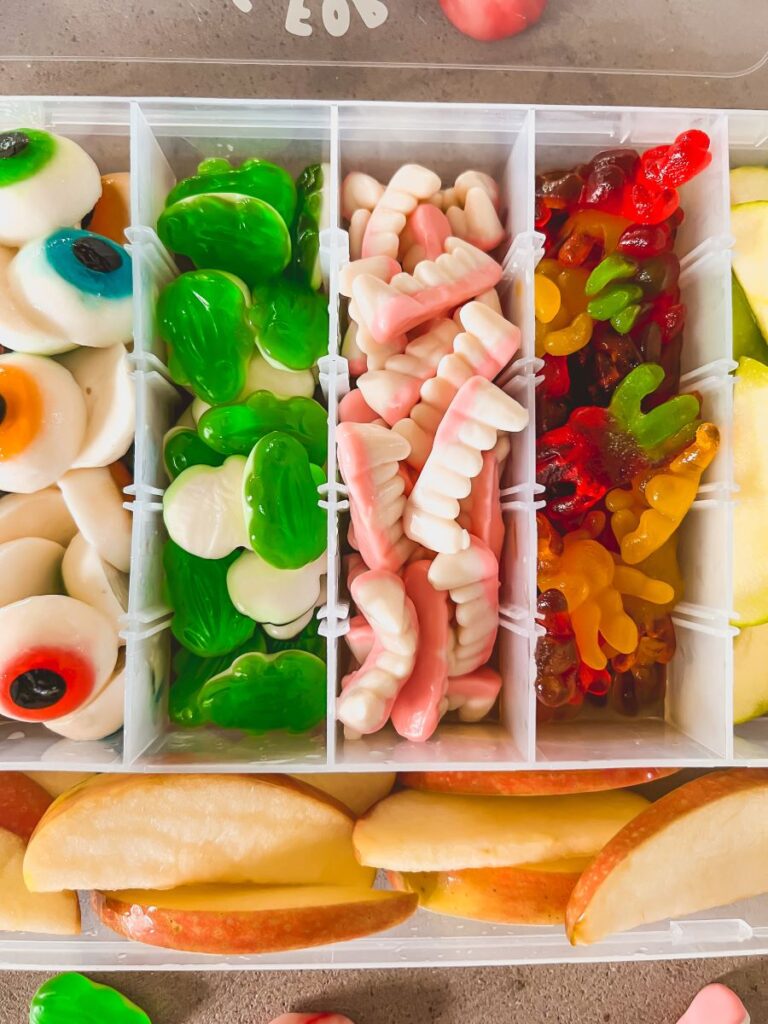 Can I Prep This Trick-or-Treat Boozy Snackle Box Ahead of Time?
Yes! The candy and apples will have to soak for about 5 hours, so this is one you'll want to prep these goodies in advance.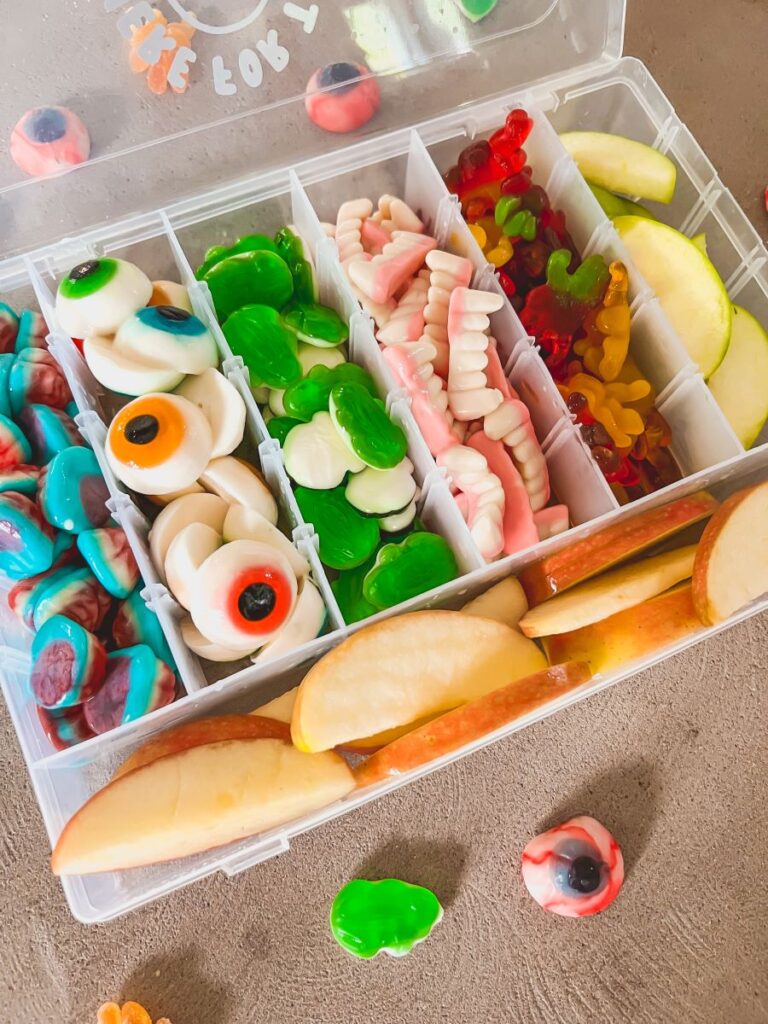 Storing Leftovers
Store any leftovers in the refrigerator. Disclaimer: Please enjoy this Trick-or-Treat Boozy Snackle Box responsibly and be sure that the candies are out of reach from children.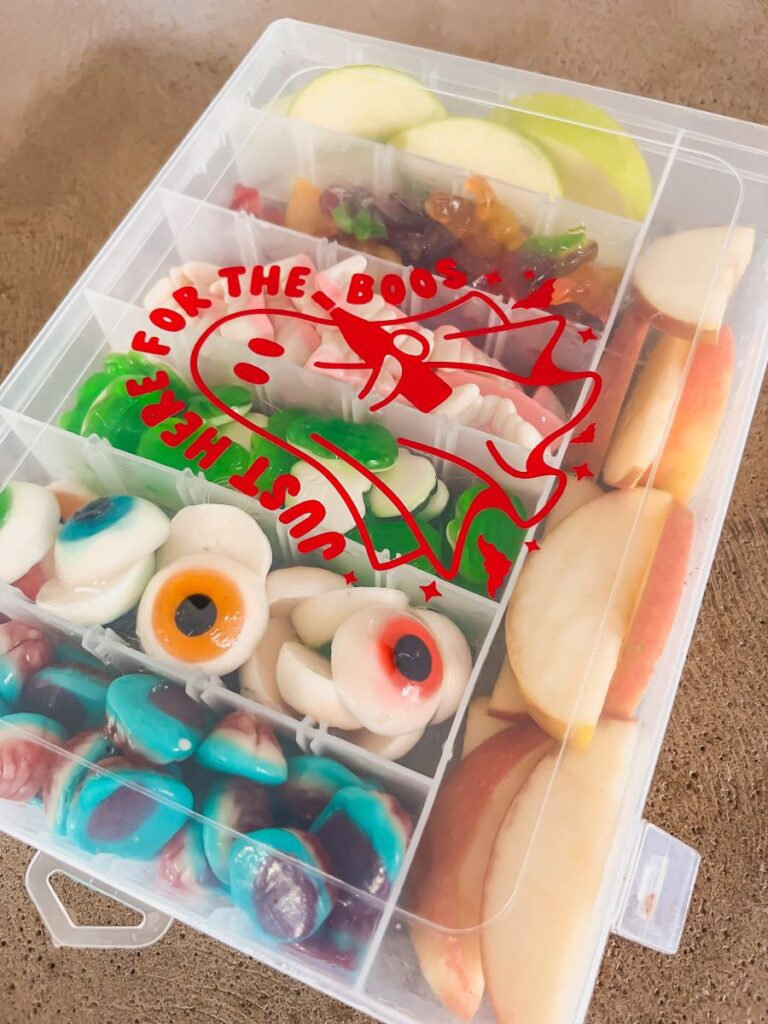 Cheers!
I hope this Trick-or-Treat Boozy Snackle box helps to spice up your Halloween! If you are looking for more fun Halloween ideas, you can check out more on my website, such as this Fun and Festive Halloween Cheese Board, Easy Halloween Murder Myster Party Decor, or this Halloween Movie Night Board. Happy Halloween, loves!